The secret of the delicious pizza: SYB spirit
The Spring Festival is around the corner. We bid farewell to the past year and welcome the year of the rat in high spirit.
After organizing some other team building activities, we had our own team building on Jan. 9th. By tradition, we planned to make pizzas for our hardworking students. The thin crispy crust and tender pizza base, together with rich tomato sauce and stretchy cheese make the pizza full of flavour. One bite is enough, more than enough…
So what's exactly the secret of the delicious pizza?
>>

 First, pizza base – as the key element of fermentation, the quality of yeast determines fluffy pizza and its rich yet unique flavour of fermentation.
>>

 Second, mozzarella – compared with other various cheeses, mozzarella has better stretchiness. After baking, there will be burnt golden spots on the surface and the taste will become rich.
>>

 The variety of ingredients – if you have made a pizza yourself, you will probably find the most enjoying part is to put all of your favourite ingredients on the top.
>>

 Right temperature – when you finish all the previous steps, the last one would be sending the pizza to oven. No one would say no to a fresh pizza just coming out of the oven.
If you wonder these are the secret of delicious pizza, you are wrong. The key is SYB spirit, which is hidden within.

The pizza base represents responsibility of our team. Just like how pizza holds all the toppings, a team without responsibility would be disbanded. Before the activity, our teacher Xiao Jinjin and Liu Dong fully prepared the ingredients. And for ensuring freshness, they chose tomato sauce over ketchup. In any case, no matter how big or small, SYB always try their best to achieve good results, and that's the power of responsibility.

Mozzarella represents solidarity. Under the instruction of our bakery teacher Liu Dong, we were assigned with different tasks, such as weighing ingredients, shaping dough, cutting vegetables, decorating and so on. It's not an easy task in a short amount of time. However, our hearts are strongly bonded together with the help and encouragement from our team members. Just like how mozzarella does, we could not be easily torn apart. As Wang Jingyi, our pastry teacher had a neck injury, there were always people saying, "Leave it there, I'll help you later." This kind of conversation constantly took place in the baking center, which warmed our heart.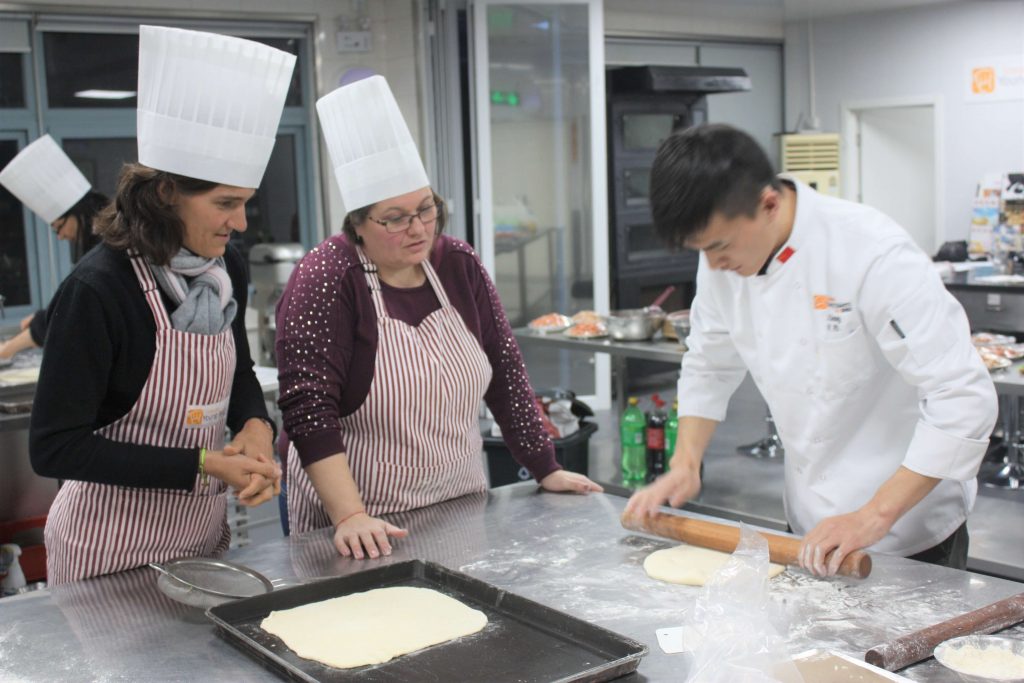 Various types of ingredients represent diversity of our team and respect towards different cultures. Our members come from China and France. We diligently perform our own duties, while collaborating harmoniously. Everyone has the opportunity to show his/her own personality and strength, and we work together in efficient collaboration with a clear goal as the driving force. Individual talents and team collaboration harmonize together, creating SYB today. Under integration of different cultures, we are moving towards the common goal, providing high-quality bakery training to Chinese youth from poor families so that they can have viable and fulfilling employment opportunities.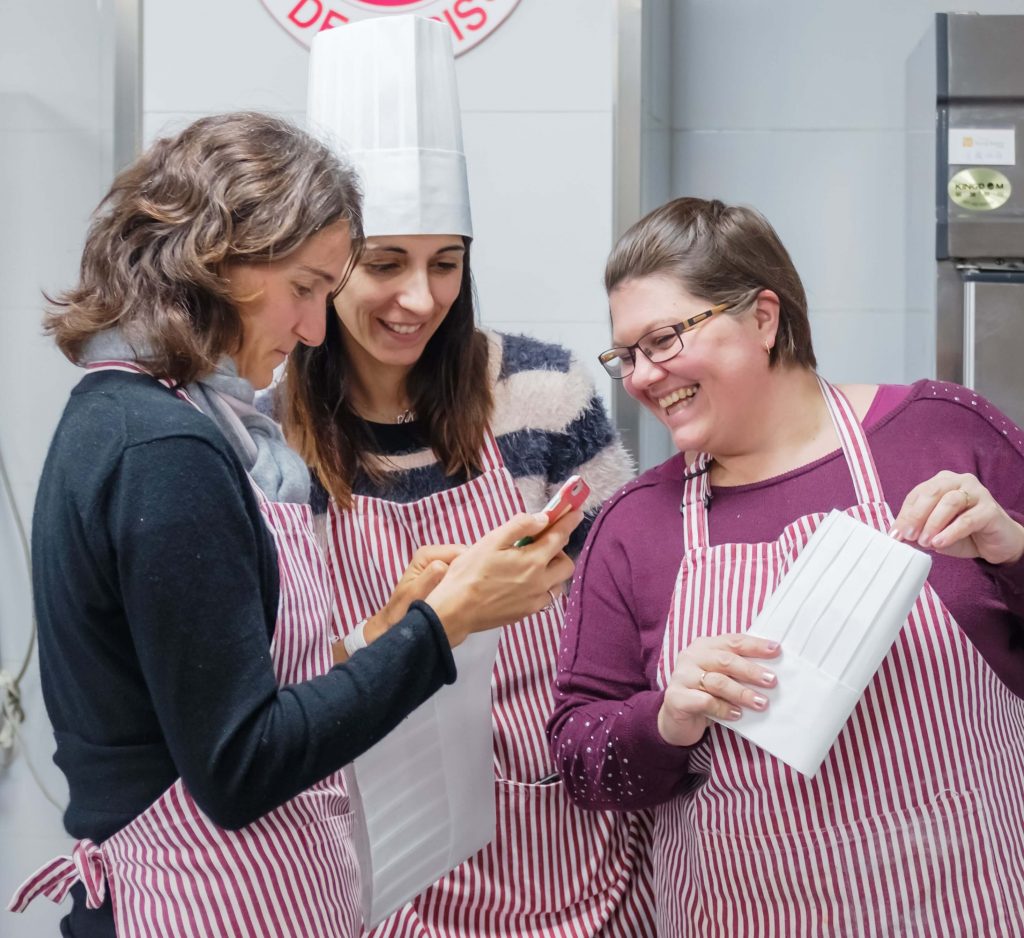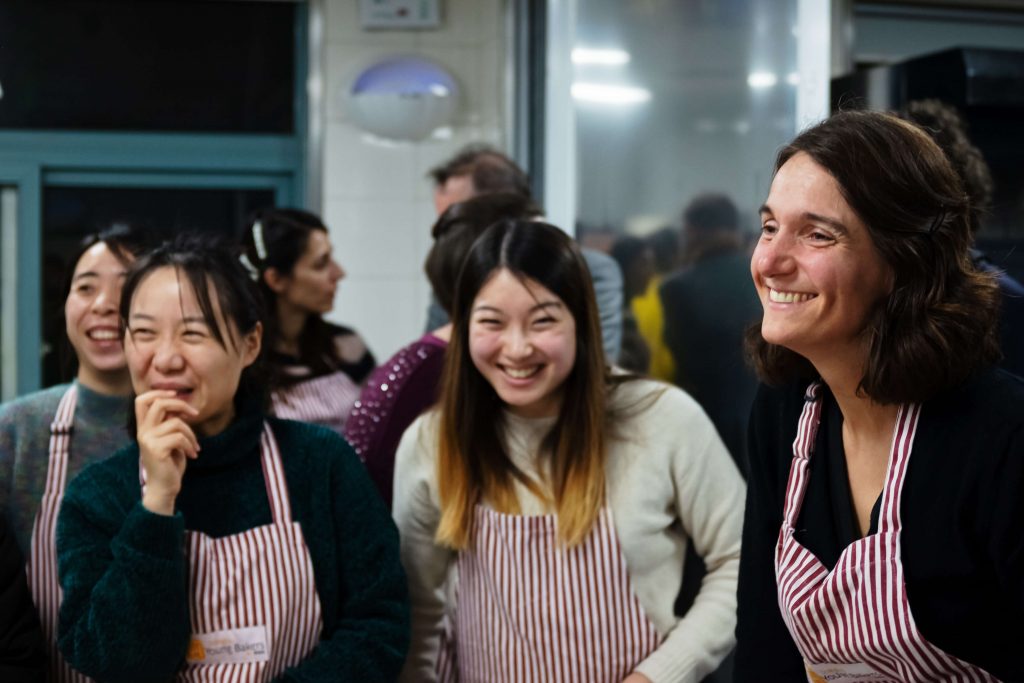 And the high temperature represents our yearning for a better future. With this vision, we have been working for decades, like the pizza just made for our students: it comes with warmth and love. We do our best to provide students with high-quality training and life skills. We hope in this way, everyone can fulfil themselves, not just SYB students, but also teachers, management team, partners and even the society. We can help each other, be responsible for ourselves and appreciate the effort of others.
At the end of the day, everyone shared the giant King's cake as the tradition of Epiphany. Everyone smiled from their bottom of heart.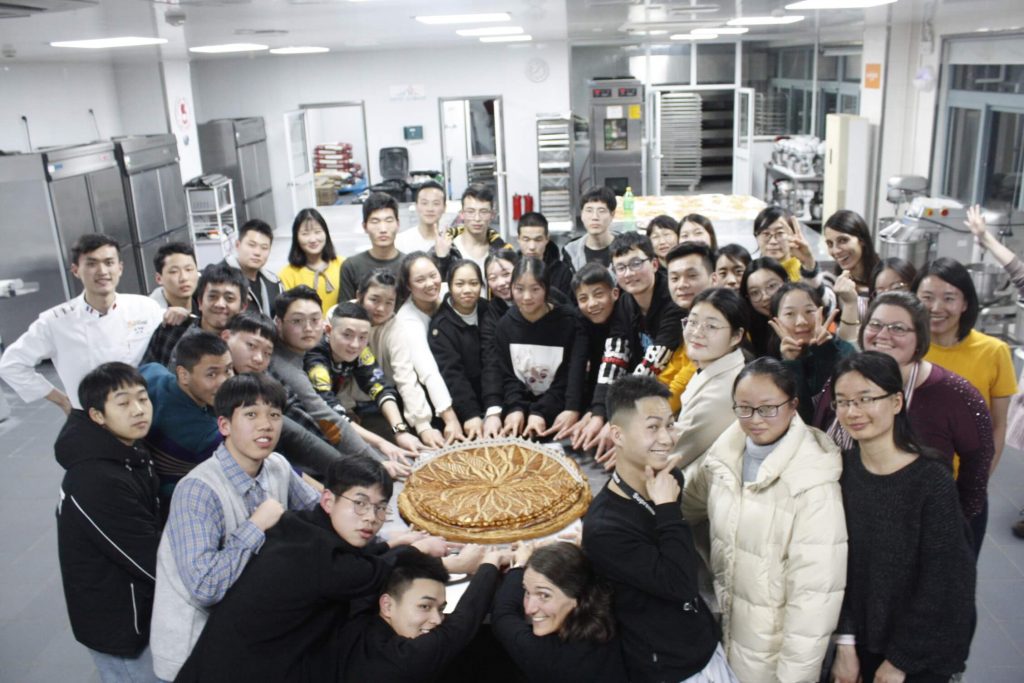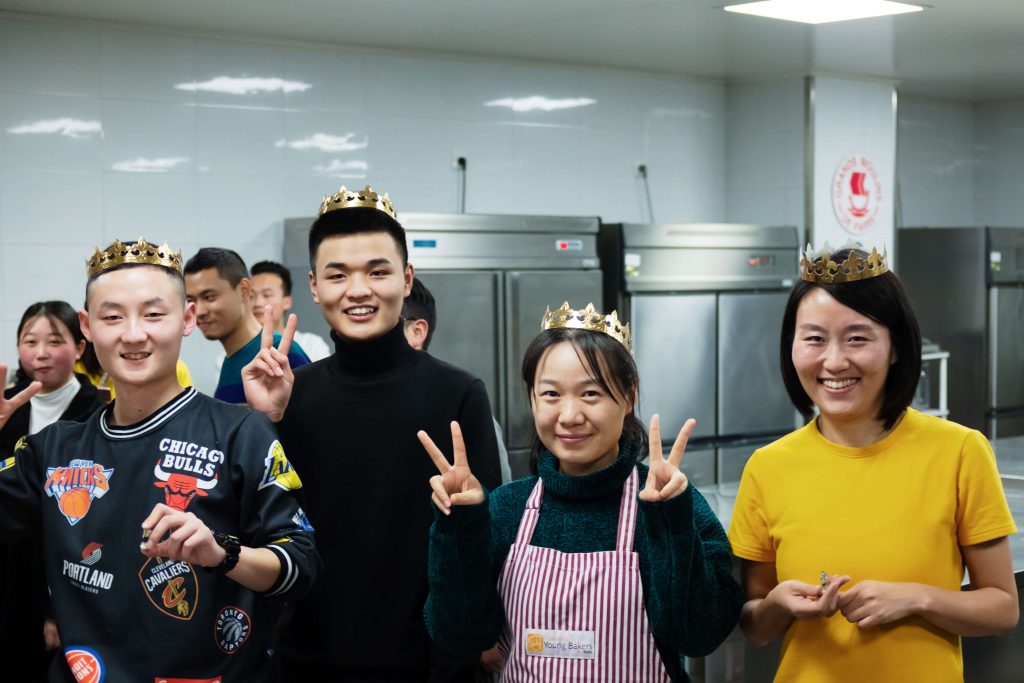 The past decade witnessed the development of SYB, where the students gain confidence and achieve success. The SYB team members also improve themselves and become their better selves. In 2020, let us look forward to a better SYB! SYB, go go go!
Angela
SYB volunteer