Scaling Up 
Shanghai Young Bakers welcomes around 30 students every year to its year-long training programme.  Based on the French alternance model, students spend half their time taking classes and the other half at their internships. In order to guarantee the quality of the training, and also due to our difficulty in securing substantial long-term financial support, at this point in time SYB does not intend to increase the size of our student intake, or to set up branches in other cities.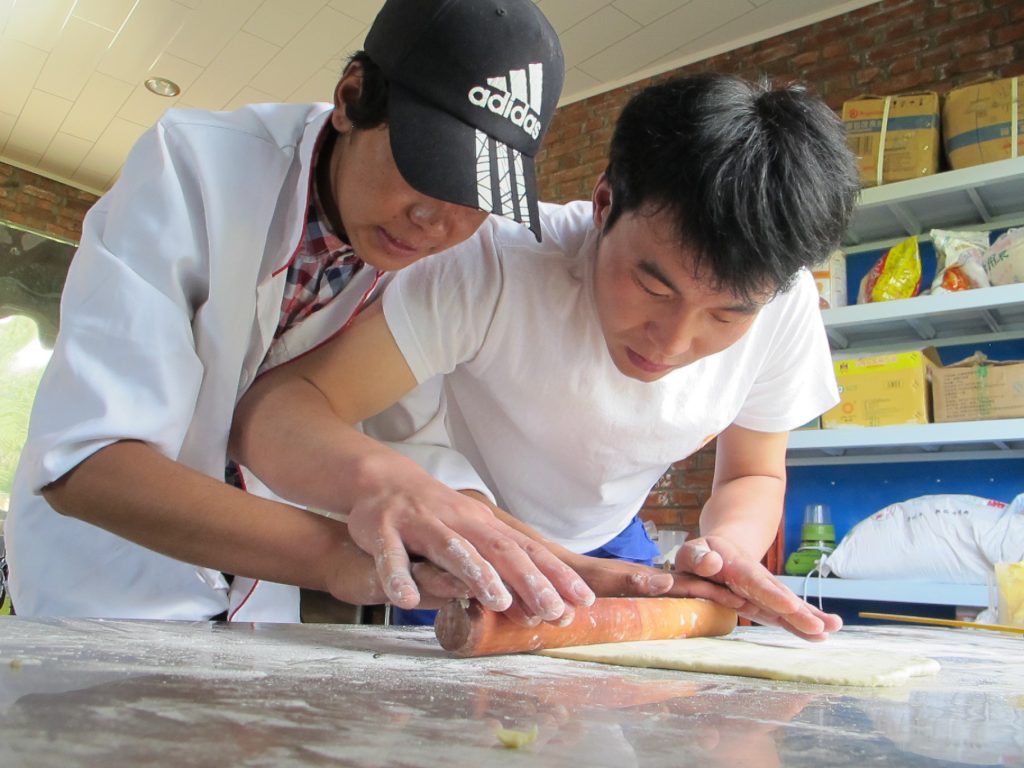 That being said, we constantly strive to scale up our social impact, and to empower more disadvantaged people through bakery. We hope to achieve this through a social franchising model, by offering our bakery and programme management expertise to other NGOs who would like to set up their own social bakery programmes.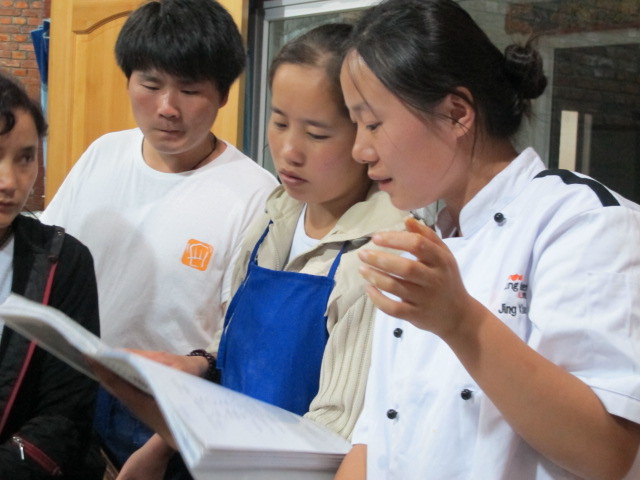 For example, in 2012 SYB cooperated with Braille Without Borders, a school for the blind in Tibet. They wanted to set up a small bakery that could help teach their beneficiaries to be more independent around the kitchen, provide an employment opportunity for those interested in working there, and raise funds for their school by selling baked products to tourists. While they are experts in providing high-quality training and opportunities to blind people in Tibet, they lacked bakery expertise, which SYB could provide. They sent one of their staff to be trained by us for one year, so that upon her return to Tibet, she could herself teach the blind students of the BWB school. While we ourselves have very limited knowledge in training people with different abilities or operating a programme outside of Shanghai and have limited financial resources, we were able to empower an additional 60 disadvantaged youth just by training that one person and sharing our experience and expertise with her organisation.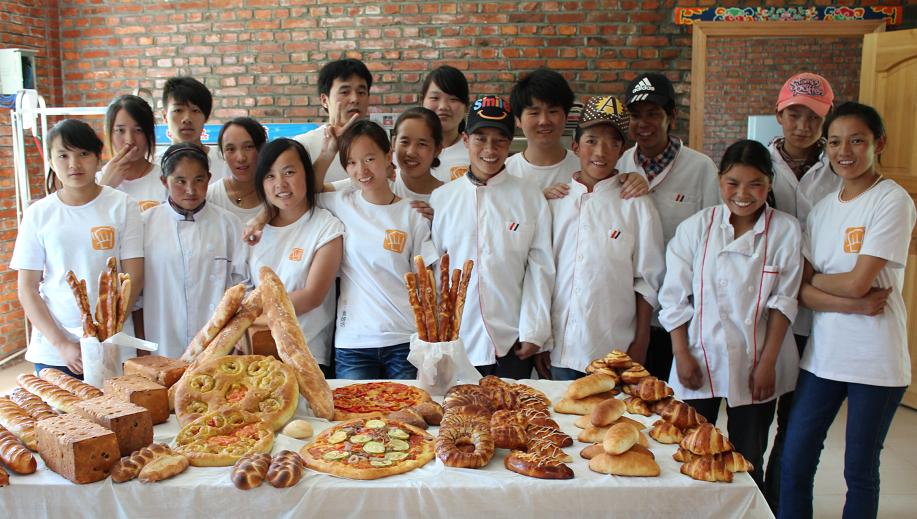 If you know charity organisations who would like to set up their own social bakery programme (training and/or café) and need the relevant expertise, please contact us at scaleup@shanghaiyoungbakers.com