Our story
Shanghai Young Bakers began in 2008 as a social innovation project of the French Junior Economic Chamber of Shanghai. A team of 12 French friends, who had been living and working in China for a few years, wanted to give back to the country that had welcomed them.
Inspired by a social bakery in Vietnam, they discovered that the bakery market was booming in China too, due to the rapid growth of bakeries and 4- and 5-star hotels. However, qualified bakers were still lacking, given that no French bakery training existed in China at the time. Shanghai Young Bakers was created to equip the underprivileged with a skill that continues to be in high demand on the job market.
The project was launched in February 2009 with the arrival of 16 students who took part in Shanghai Young Bakers' first training session. The first students were mostly recommended by local orphanages, Children of Madaifu and Chiheng Foundation. In order to reach out to more people in need we have expanded our network of partner NGOs and have set up a recruitment process.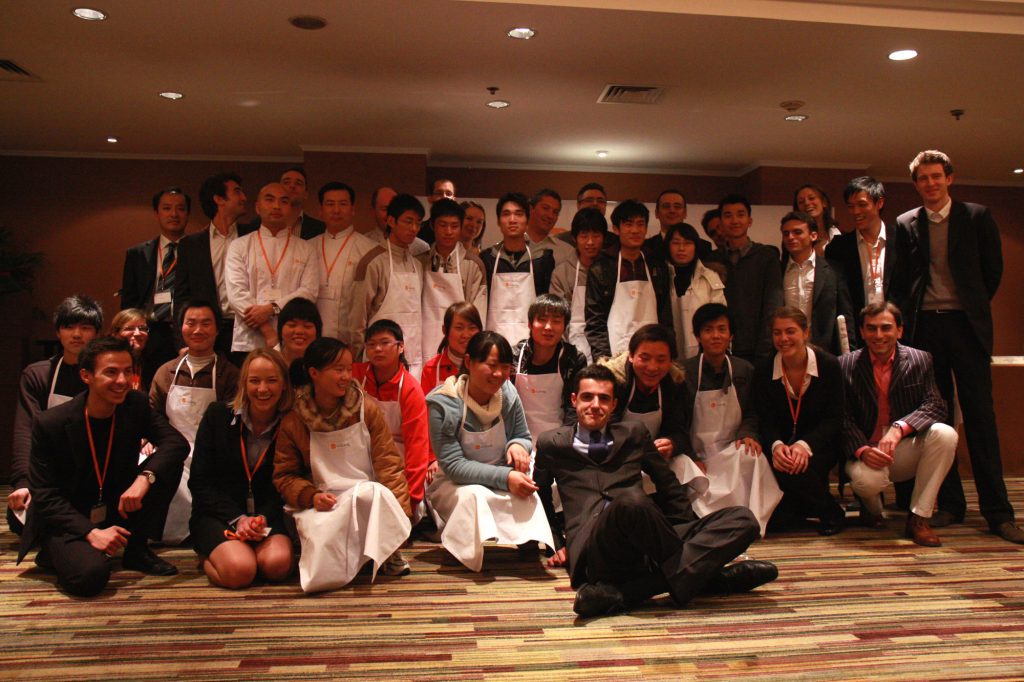 The pilot programme (Feb-July 2009) was taught by volunteer bakery teachers Loic Ledru and David Shen during their free time. Every weekend the pair shared their passion for French baking with the16 students.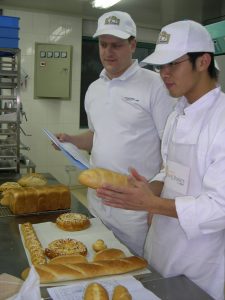 SYB would have not been able to develop a high-quality training programme without the knowledge and support of the two baking experts, Loïc Ledru and David Shen. They volunteered to teach our first batch of trainees, providing them with French baking know-how and helping them become fully qualified bakers. Thanks to Lesaffre, Thomas Kalkhoven, a Chinese-speaking French baker with a passion for teaching, taught the second and the third groups of students with patience and dedication.
Initially a six-month programme, the training now runs for one year. In addition to bakery classes and practical internships, the curriculum now includes life skills and English classes to improve the graduates' career development opportunities.