Homemade Puff Pastry Recipe
Have you ever reserved a restaurant just for their crispy and delicate Mille-feuille? Or waiting for hours in line to taste a freshly made dessert?
Many people would hope to make some delicious dessert at home, so they can enjoy it whenever they want. However, people turn away immediately when they see various baking equipment, tools, and complicated steps required to make it all happen.
If you want to make a series of pastries at home, such as mille-feuille, apple danish, palmier, and kings' cake, I believe that the hardest one for you is puff pastry, which needs multiple steps, including kneading the dough, enclosing it in cold butter, and folding it repeatedly. This process is complex and requires a certain amount of physical strength.
The good news is, Shanghai Young Bakers and Village 127 have cooperated in providing catering service for puff pastry, pate brise and pre-baked pizza crust.
Having trouble in working with the dough? No problem. Here is a simple recipe to follow:
1. Cut the dough for the puff pastry into three equal rectangular pieces. The size of the puff pastry pieces is up to you. Use a fork to poke some little holes in the pastry and sprinkle a thin layer of powdered or granulated sugar on the surface. Set the oven at 200 °C (392 °F) and bake until golden and crispy.

2. Take a piece of puff pastry and use a piping bag to pipe a layer of custard cream on it.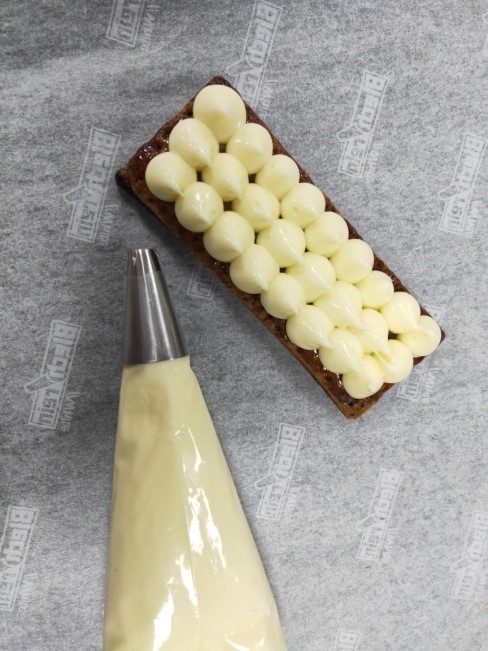 3. Place the second piece of puff pastry, and pipe another layer of custard cream.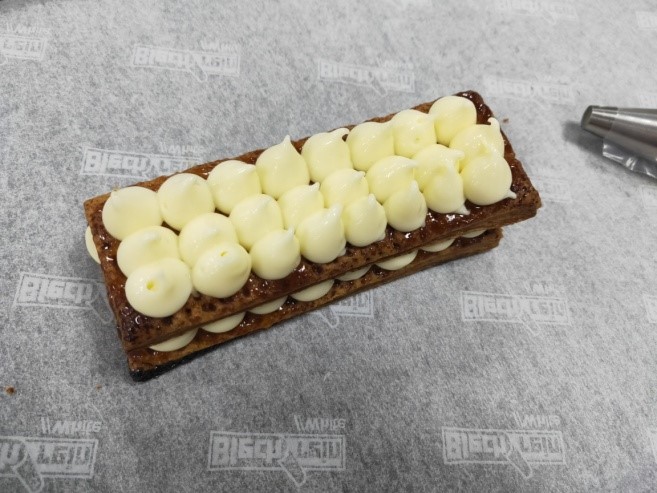 4. Place the last piece of puff pastry, and then it's done. A simple handmade mille-feuille is now complete. Of course, you can also creatively decorate the surface to make your unique dessert.

You have never made custard cream before? Here is a recipe that you could reference. Custard Cream Recipe
Due to the impact of the epidemic, to avoid the potential health risk, we are adjusting the catering service. Please pay close attention to our WeChat channel to follow the latest updates. In the meanwhile, we wish you all safe and well, and your life would be sweeter than puff pastry. See you in the next article!