Charity activity with A PLEINES MAINS
On the 19th of October, the 12th batch students of Shanghai Young Bakers joined A PLEINES MAINS (APM) in Qingpu for a charity activity.
A PLEINES MAINS (APM) is a charity that aimed in helping poor, orphans and the handicapped to improve the living conditions with goods and funds. APM regularly collects donations of second handed or new goods from individuals or companies. These donations either go to poverty-stricken areas in China, or to be sold for fundraising. With these funds, APM could support other charity programmes, for example, the program of Shanghai Young Bakers.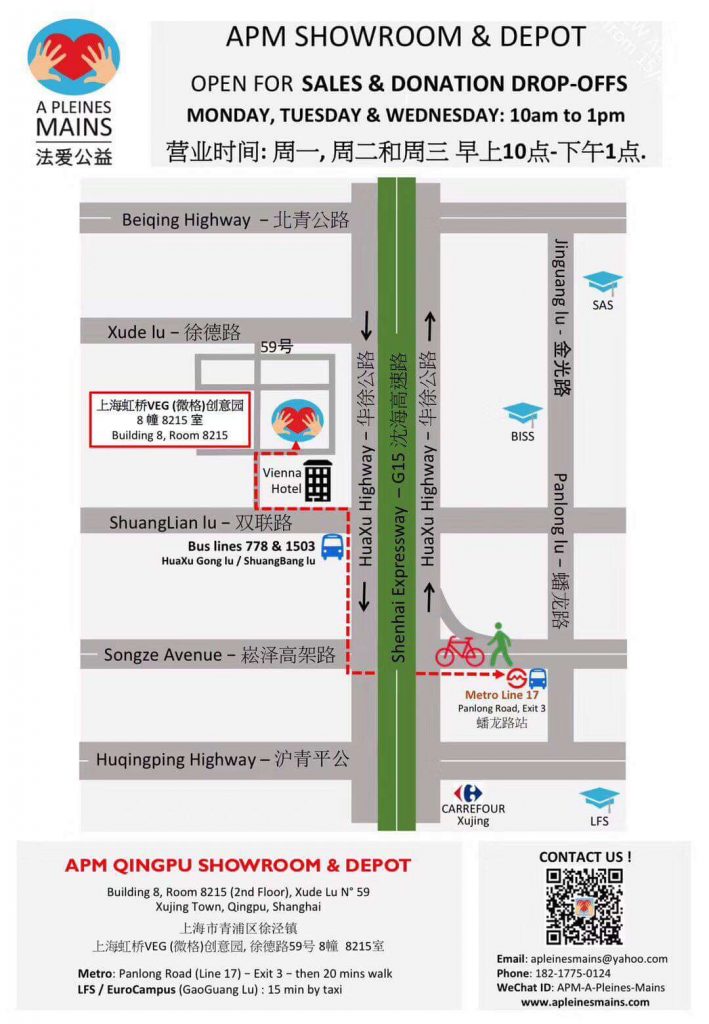 Besides funds, APM also provides SYB students with necessary living goods. Every August, before the new students arriving in Shanghai, APM prepares the bed sheets, towels and clothing for the stay in dormitory.  Throughout the year, APM also donates us other items like bags, pens, notebooks, clothing and basketballs etc. It is always a delight for the students to receive these practical items from APM.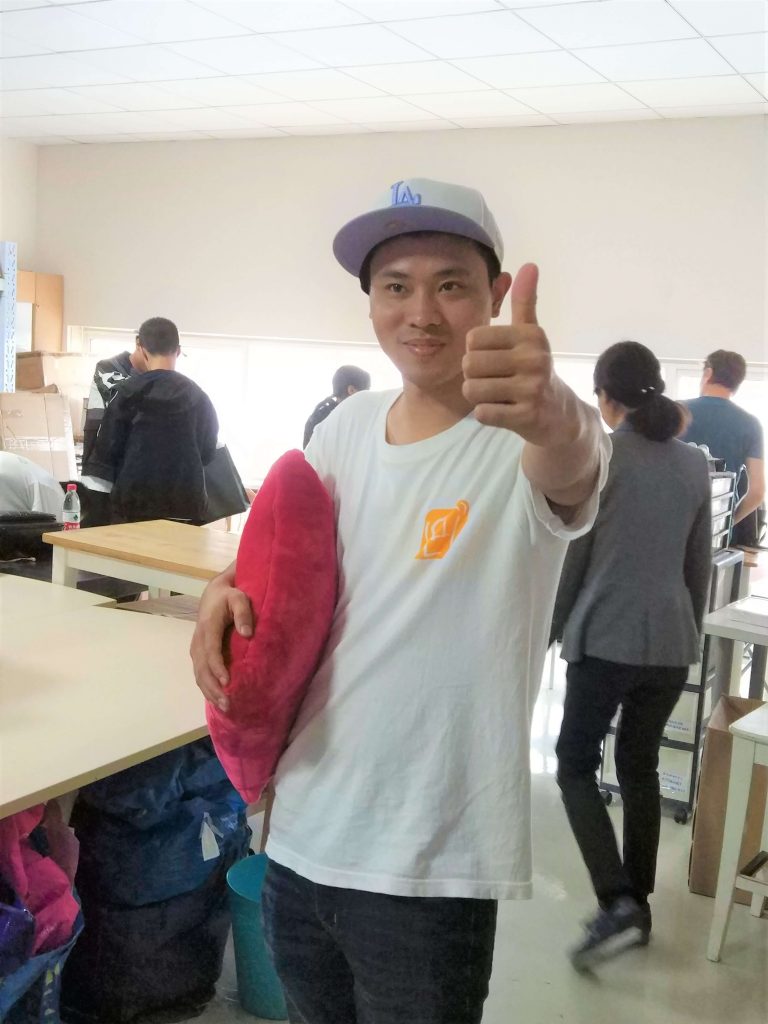 Each batch of SYB students would visit APM at least twice a year to help sorting out the donations. During the charity sale season, SYB students would go to APM's warehouse to help sorting the goods.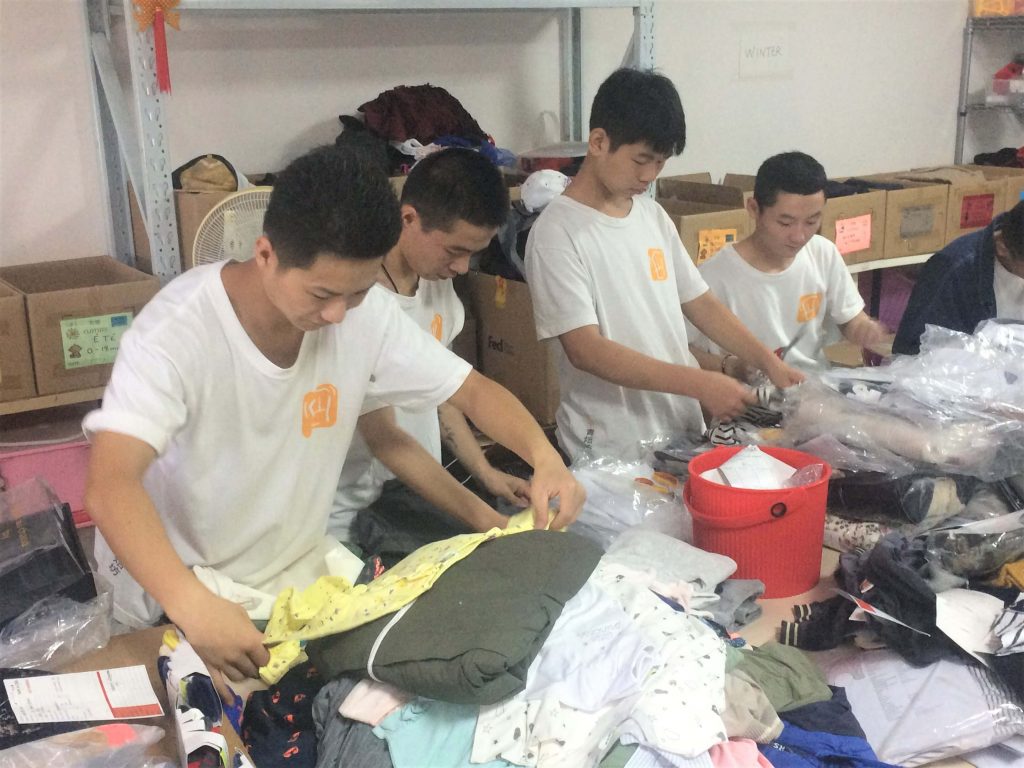 Along with the support of APM's volunteers, we packed the goods preparing to be sent to areas in need throughout the country.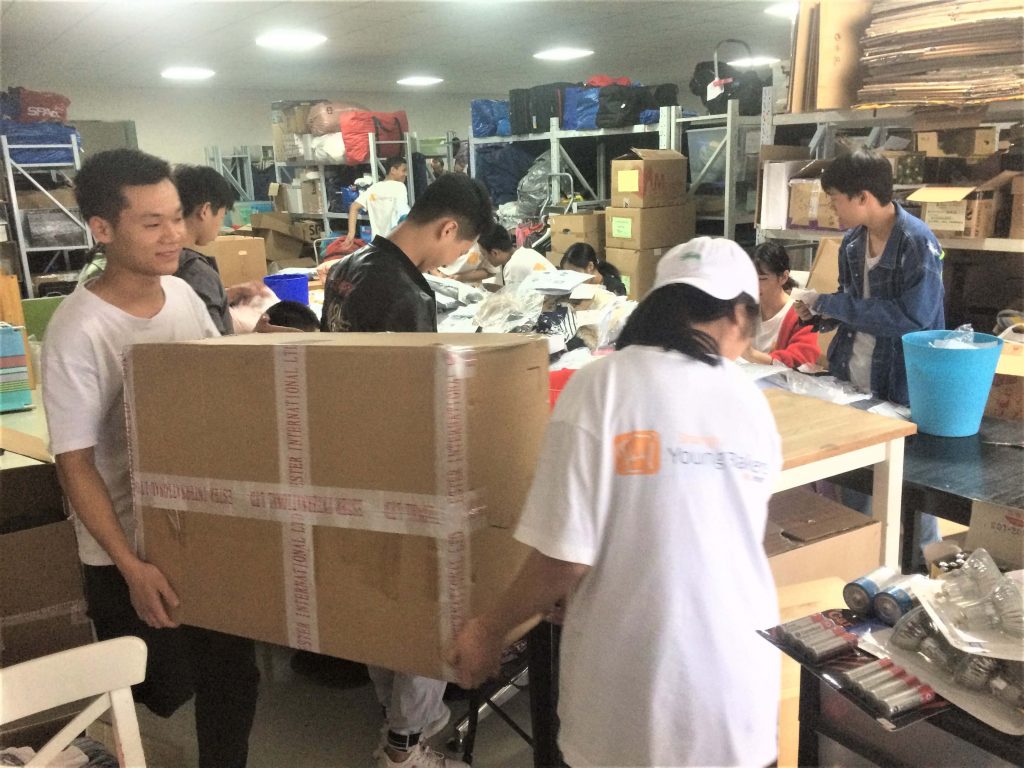 In a relaxed atmosphere, all volunteers finished the work of the day, and they felt proud of themselves. This is a great opportunity for the students to give back to society and show their appreciation to the support from APM.
On behalf of all our young bakers from SYB, I would like to thank APM for the long-term support and my gratitude to all the volunteers for their outstanding contributions.

Program Director
Chenbo Liu
Translator: Cookie