Young Bakers' fitness training at Aboro Academy
In the afternoon of October 20th, Shanghai Young Bakers's 12th batch of student arrived at Aboro Academy on Changhua Road in Jing'an District and started their brand new fitness training journey.
Aboro Academy was founded by World Champion Michele Aboro and Masca. It is the first boxing academy with a World Champion coach and a team of professional coaches in Shanghai.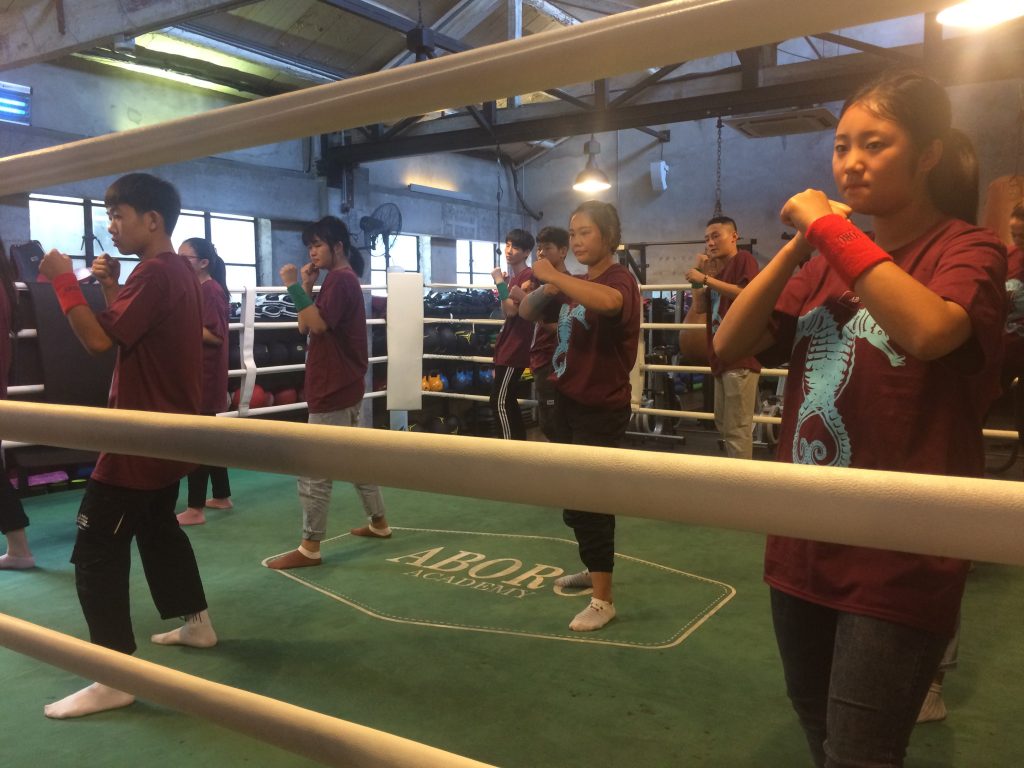 In the spirit that sports is about giving back to the community, Michele and Masca co-founded the Aboro Foundation. Working in partnerships with non-profit organizations, schools and sponsors, the Aboro Foundation offers essential education in sports. The students of Shanghai Young Bakers get benefits from their physical training to release stress and to keep a healthy body.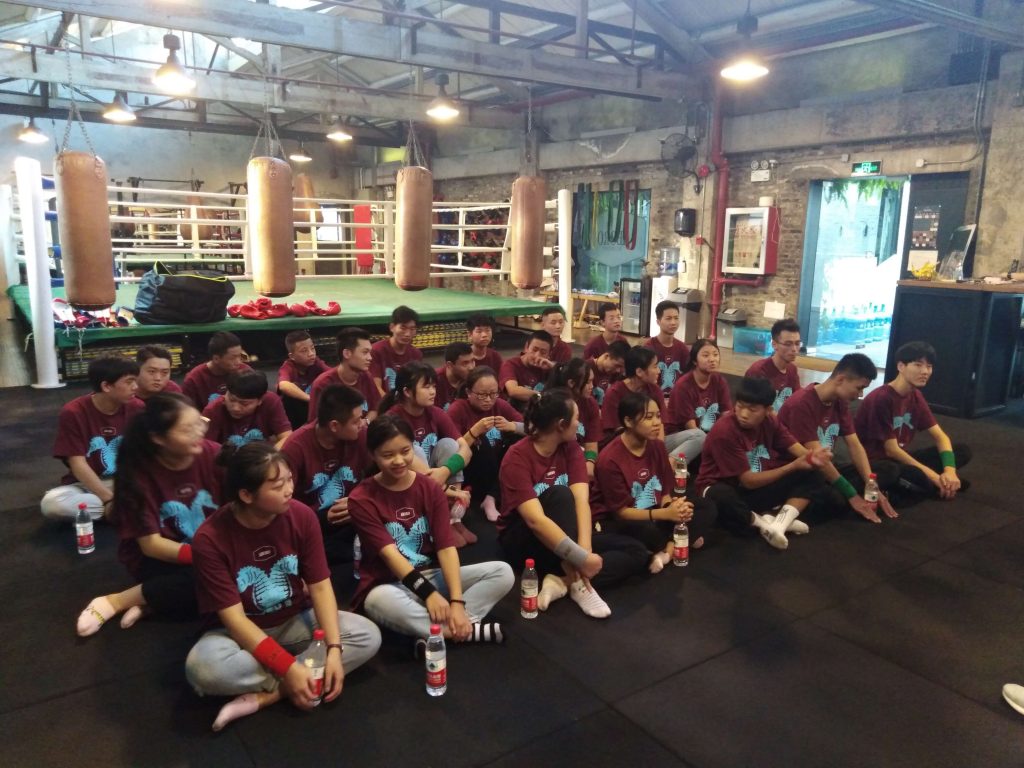 This training includes boxing and yoga. Boxing was taught by Coaches Yifeng and Adrianna, and yoga was taught by Coach Shelly. Under direction of two coaches, our students who did not have any experience slowly got familiar with the basic moves and rules; and started to get the feeling.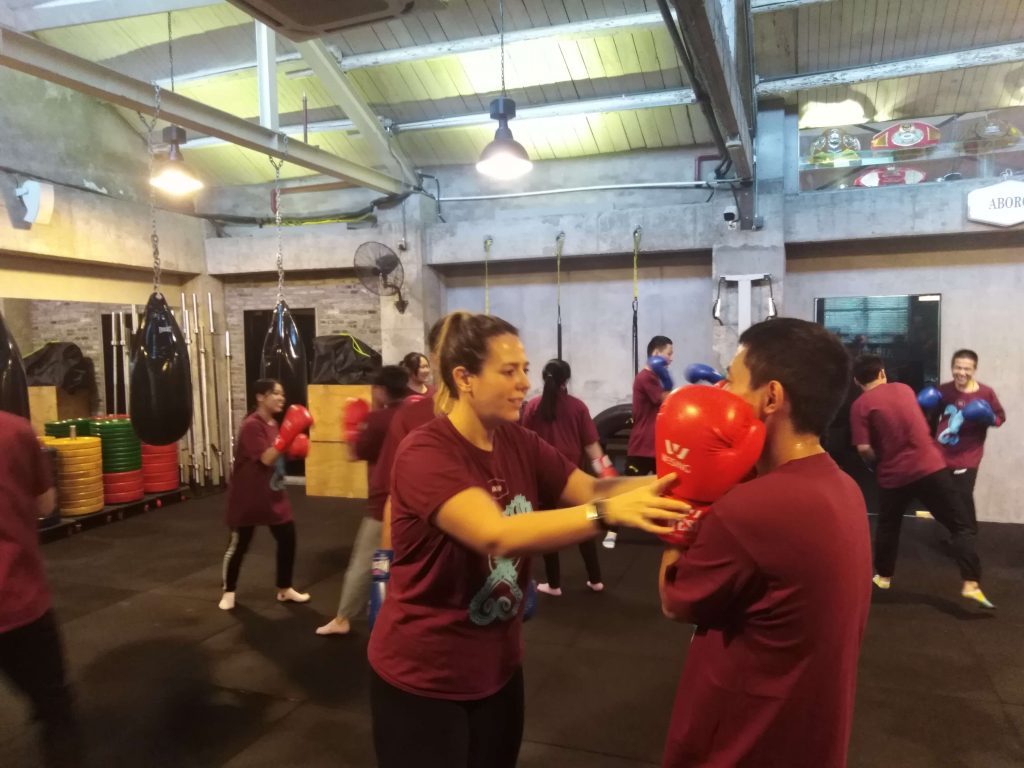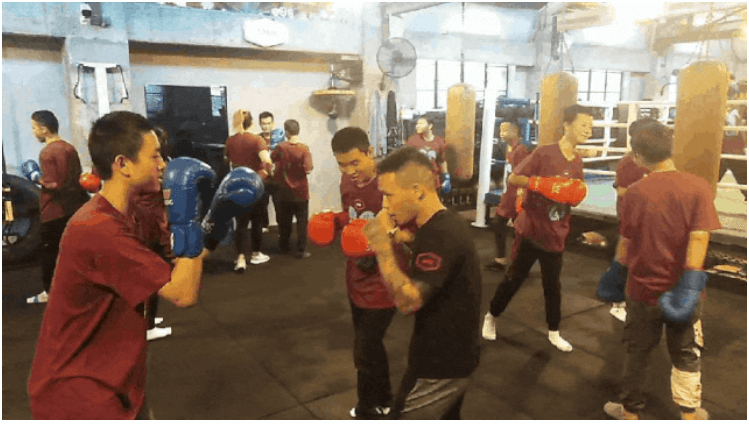 During boxing training, we learned how to move and turn our feet, as well as how to punch and defend.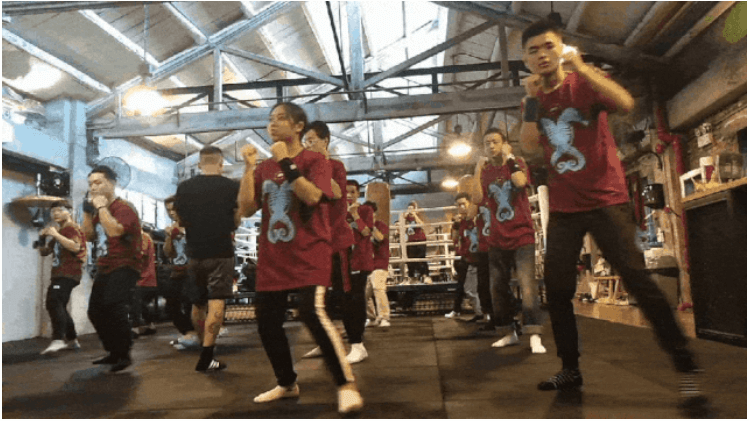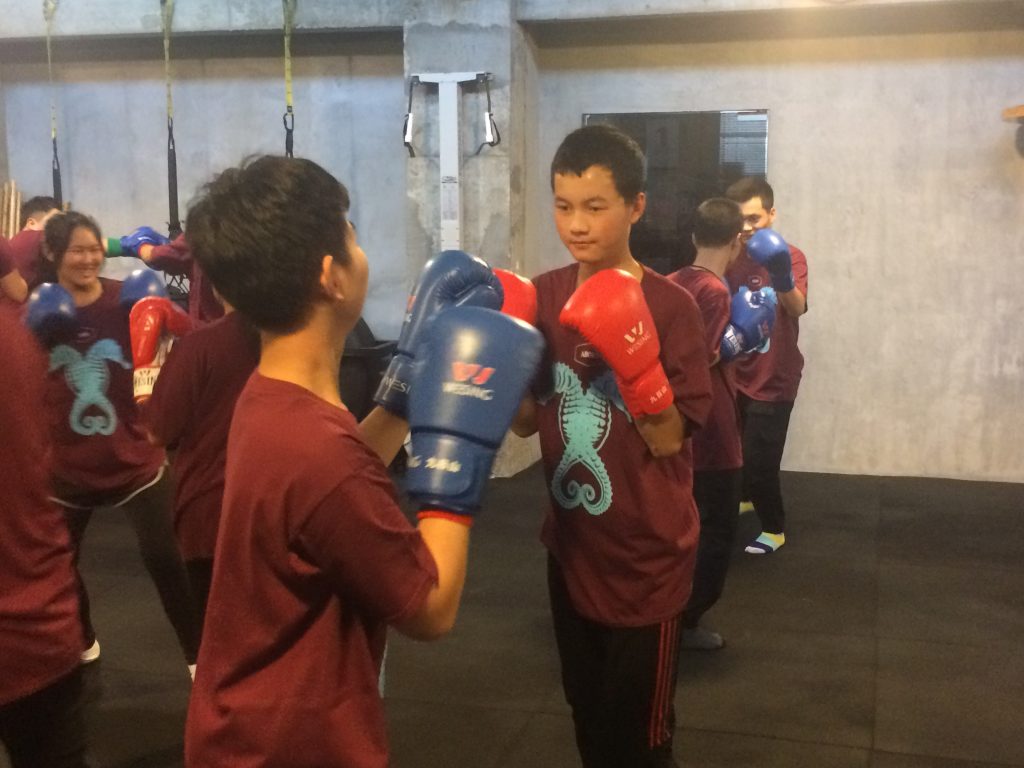 Coach Yifeng emphasized that learning boxing is not for hurting other people but to learn how to concentrate and exercise at the same time. While practicing with teammates, the students fully experienced their own physical strength. Soaked in sweat, they felt relaxed and no more muscular tension.
The following yoga training is totally different for our students. It consecrates on stretch and relaxation.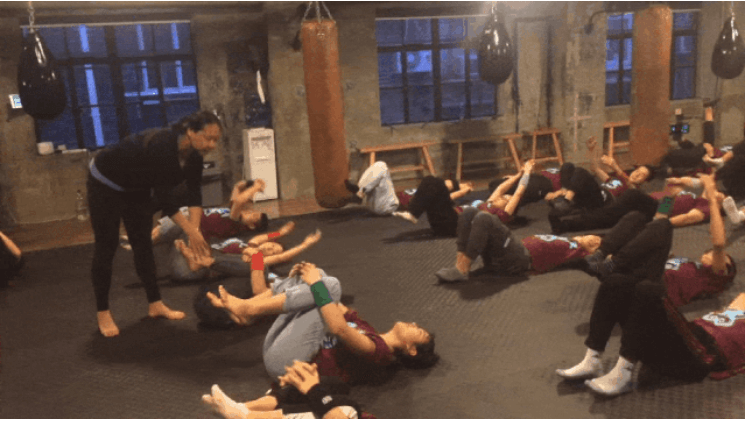 Those moves seem simple but in fact not easy. After a few sets of moves, some students couldn't handle any more. Some couldn't do plank, some couldn't keep balance.
Under Coach Shelly's direction and inspiration, everyone explored their body, and found their strengths as well as weaknesses.
Even though our students were tired after high-intensity training in one afternoon, overall, they had fun and found enrichment in training. They also learned some basic moves for body-building.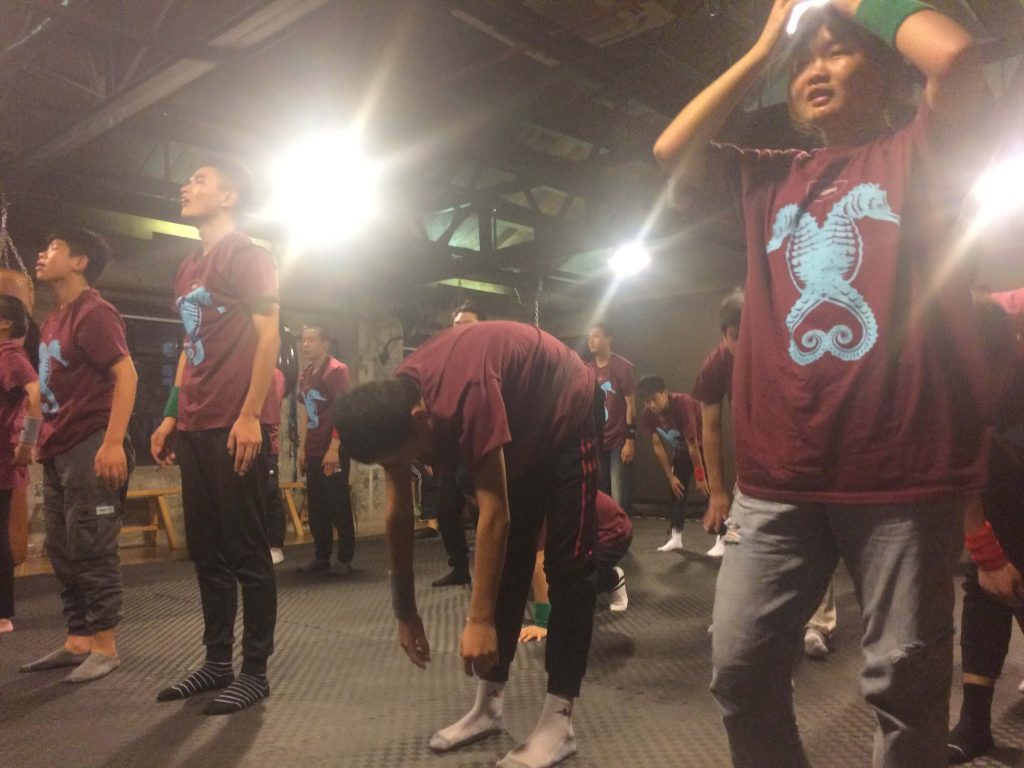 Here, on behalf of Shanghai Young Bakers, I would like to express gratitude to Aboro Academy for their support and wish them success in their charity programs of supporting more underprivileged Chinese youth!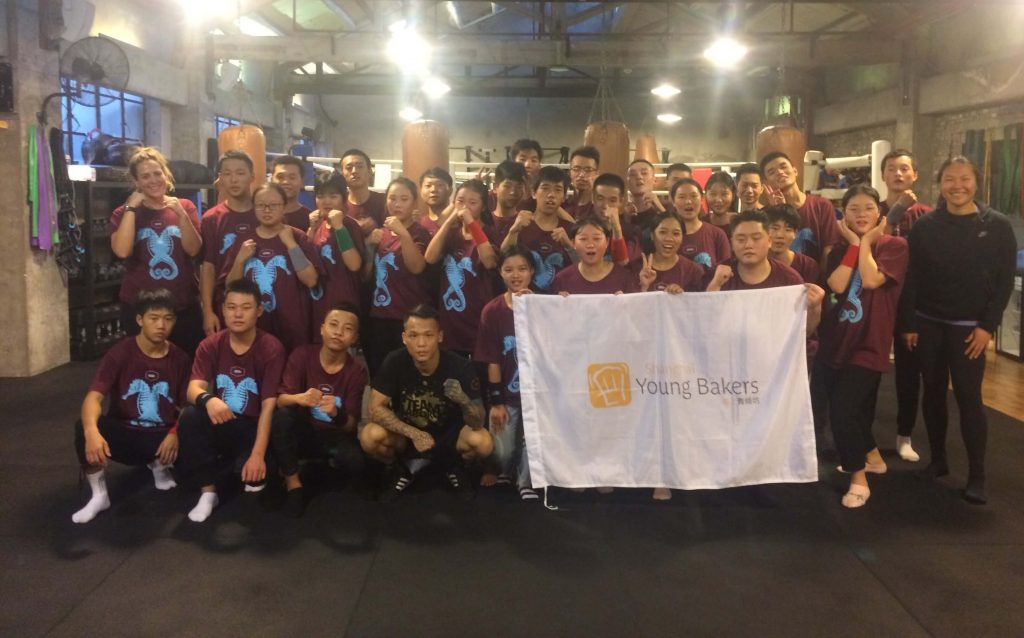 Diana Ren
Communication Coordinator
Translator: Li-Yu yang