Behind the scene: Secrets for Ten Years of Success 
As a charity program, SYB is not the normal school that you might be familiar with. We have very different funding and human resources, as well as distinct operational and managerial structures. For ten years, we've trained hundreds of young people and continued to grow. Such success is impossible without the generous support of our sponsors (corporations and individuals), partnering NGOs, passionate volunteers, and dedicated staff.
But today, I want to bring your attention to another group who have also been working behind the scenes. Their humbleness, sincereness, and diligence are the secrets of SYB's success and the driving force for our continuous improvement.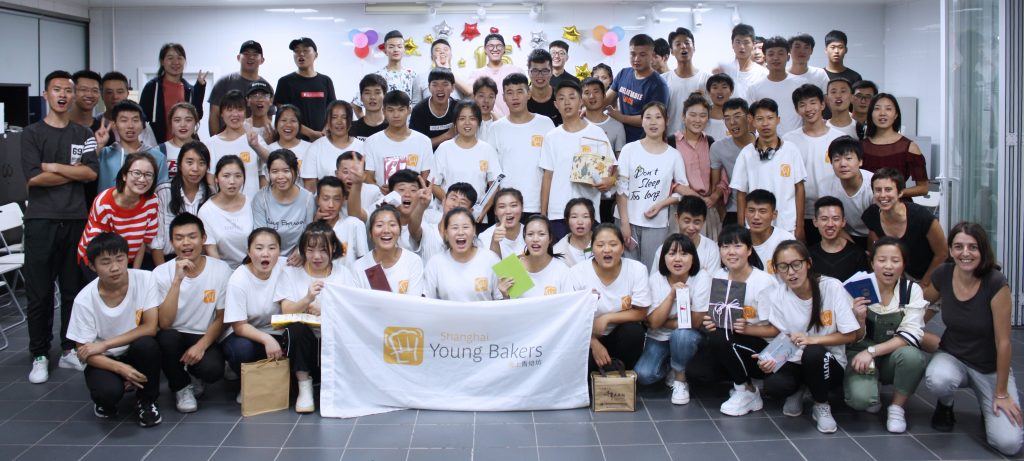 And yes! I'm talking about you, the 282 current SYB students and alumnus who are not just receivers of a charity program, but also the givers who actively participate in service. You are passing on the torch of and continuing the light of hope. Thank you for returning to SYB on this beautiful Mid-Autumn Day to help prepare a feast for everyone, produce and perform a wonderful show. Thank you for all your hard work! We've all impressed by your detailed and considerate planning.
Students planning for the Mid-Autumn Day Event

Thank you all for coming back at your spare time, to share your learnings and feelings with the current SYB students. Although you have graduated from SYB, you still remember it as the place your journey started and remain sincere to us.
The gentleness and perseverance in your hearts are the most precious inheritance of SYB!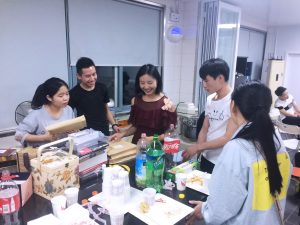 Our lovely alumnus who brought more than just gifts
SYB is proud to witness your growth and share your happiness and sorrows during the past ten years. Thank you to every alumnus who trusts, cares, and supports SYB! We are very proud of you!
With you, SYB is ready for the next ten years of success and excellence!
Liu Chenbo
Program Director
Translation: Chen Biyun
Checked By: Echo Guo