The Young Bakers followed a training on how to develop professional soft skills
On the afternoon of June 4, the Young Bakers have been invited to Home Inn & Hotel Group in Xuhui District to attend a training program called " New to the Workplace – Preparation Course". The speaker was Ms. Kay Xu.
Kay Xu is a Shanghai Young Bakers' old friend; for years she has been given the Young Bakers annual career planning lectures on her free time.
This year, SYB 9th batch of students is very lucky, Kay Xu in addition to the previous "career planning lecture", take the initiative to provide our students with a free " New to the Workplace – Preparation Course" training. In this training she put forward a very vivid image of the new term Complete Career Supplement. According to Ms. Xu, 《Complete Career Supplement TM》is an indispensable nutrient for the exclusive rookie of the workplace.
It aims to enhance soft skills of new comers in the workplace in order to help them to evolve in a healthy working environment.
Throughout the training process, Kay Xu with passion, vivid language and body movements encourage students to actively think about frequent interaction. Some of the students usually shy have been affected by her passion and they all in the end expressed gratitude and appreciation on small cards to exchange with students and teachers. It increased greatly understanding of the team.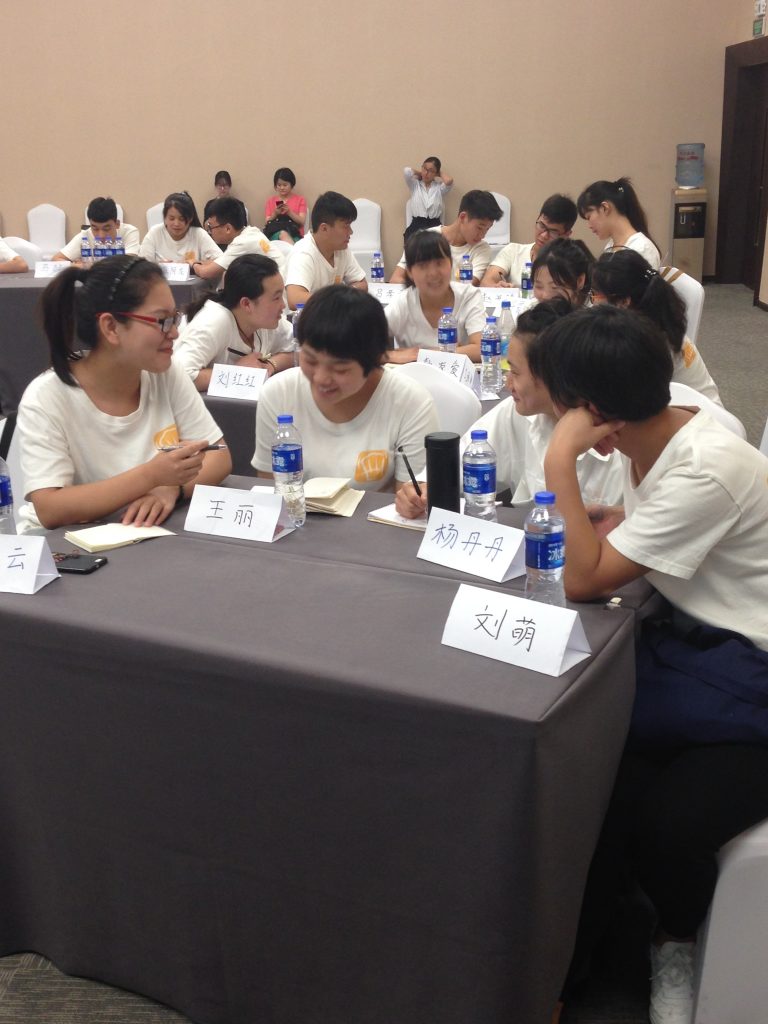 As the Young Bakers will soon graduate and start their professional life as bakers, this training was unique. It have helped the Young Bakers to set a foot in the workplace and to open a large window to them. Their worries concerning the unknown world of workplace has been relieved.
On behalf of SYB I would like to thank Kay Xu for organizing this training at Home Inn & Hotel Group in Xuhui. The Young Bakers got an amazing opportunity to get important soft skills that will help them just after graduation but also all their life.
Zhu Yunyun:Social Educator
Marine:Program Director
Training Program from 34Learning
Complete Career SupplementTM is an exclusively designed and developed Blended Learning Program to provide indispensable supplements to newcomers in workplace, aiming to help them improve professional soft skills and career development.