Sinodis Chefs shared their expertise with the Young Bakers
In June, Sinodis' team and Chef Andrew welcomed the Young Bakers at the Sinodis Chef Studio to learn about pastry techniques.
Chef Andrew presented recipes to the students, as well as the ingredients they would use. Using high quality products is important but students must first learn how to use them by applying various techniques. On that day, recipes used Valrhona chocolate, Ravifruit fruit puree, Republica del Cacao chocolate and Elle & Vire cream.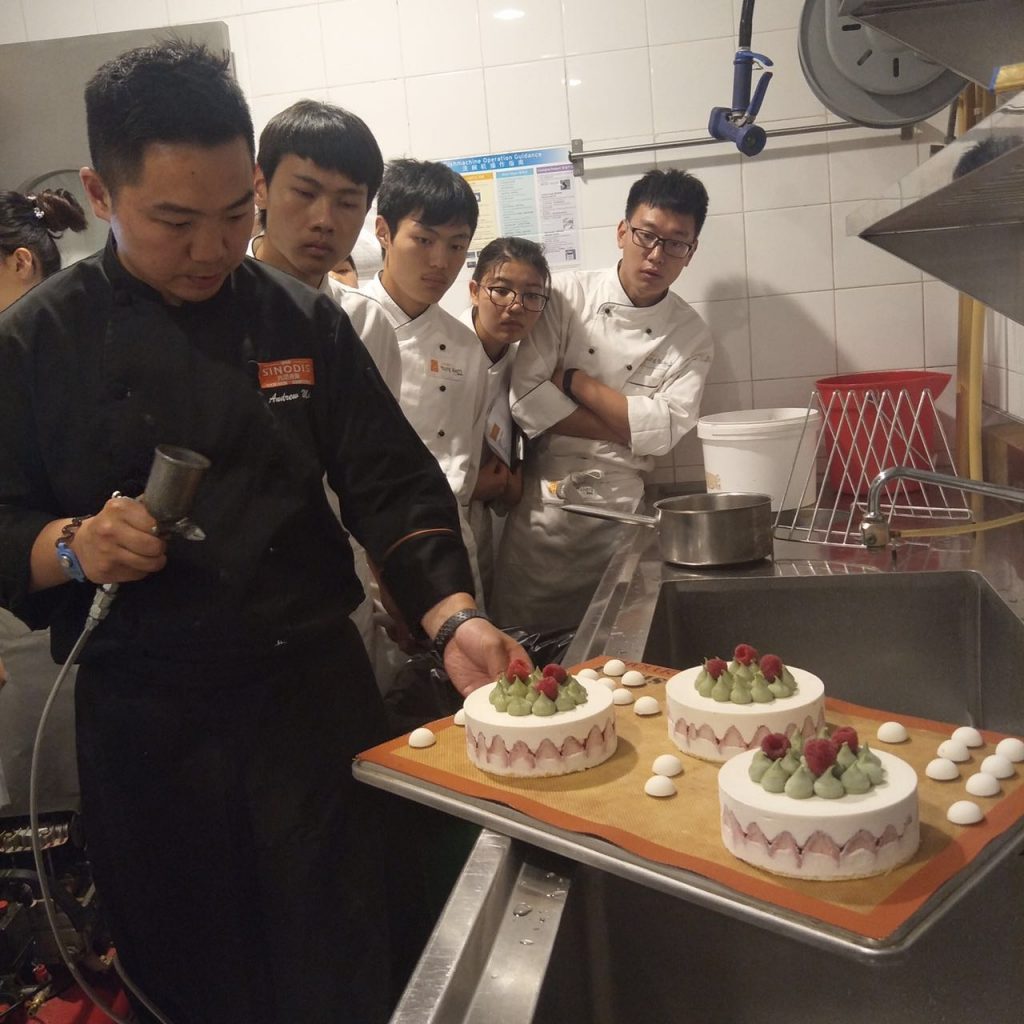 Chef Andrew gave the students lots of helpful advice and tricks on how to reach perfect results when using these products. Through demonstrations and practice, he showed them why it is important to temperate chocolate and how to do it properly. He showed them how to make a perfect fruit mousse from using fruit puree, and how to use cream properly …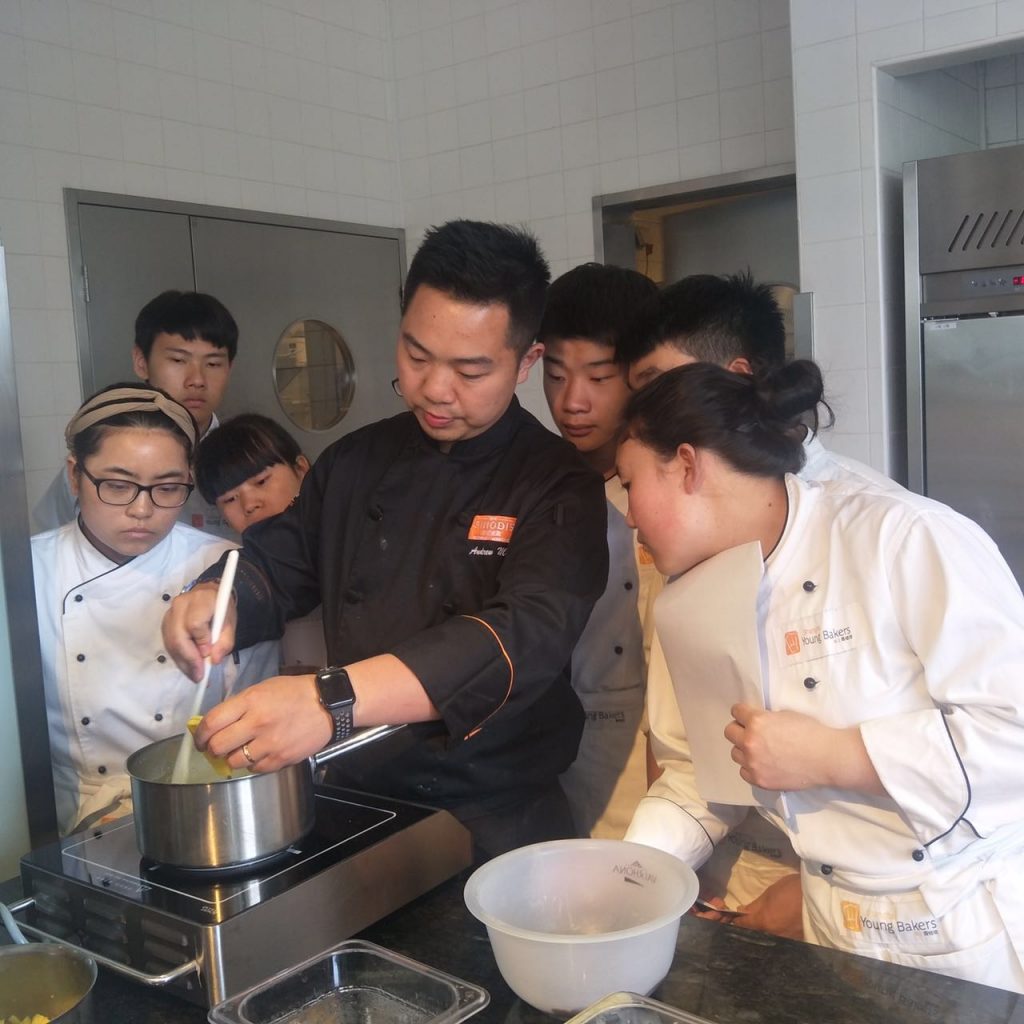 Whether during their internship or in professional environments, students use these ingredients in the workplace. Therefore, it is really valuable for them to get specific training on how to apply different techniques. The Young Bakers understood how each ingredient holds various characteristics, which must be considered. They also recognized the extent to which they must pay close attention to practicing in order to better perform.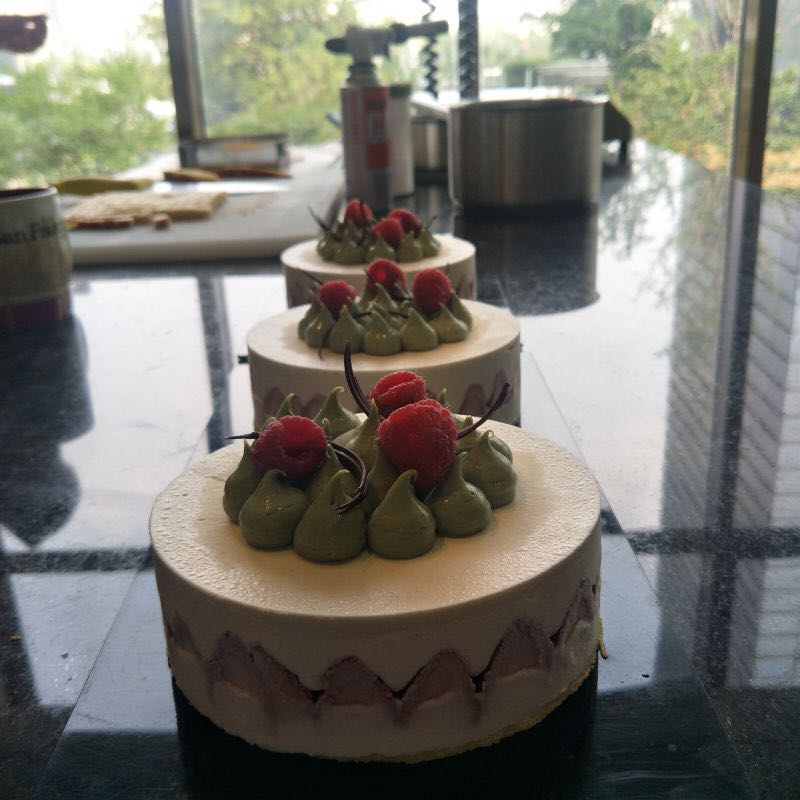 On behalf of the Young Bakers, I would like to thank Sinodis and their Chefs for offering their time and sharing their professional knowledge with the students!
Marine
Program Director