Croissant, a wonderful end for this year's SYB public classes
What could be more pleasant than a breakfast with croissant and coffee? As one of the regular breakfast, it is soft and full of charming cream flavor. In the classic movie ' Breakfast at Tiffany's ', Miss Holly (played by Audrey Hepburn) is holding a cup of coffee and having a Viennoiserie bread. It's a way to start a beautiful day!
There is no doubt that this kind of Viennoiserie bread with a crescent shape is very popular among many French baking enthusiasts. A exquisite croissant can test one's "baking ability". On the 15th of last month, there was a group of baking enthusiasts, led by SYB teachers, with their dexterous hands and patience to complete a number of processes, successfully produced their own fluffy and delicious croissant!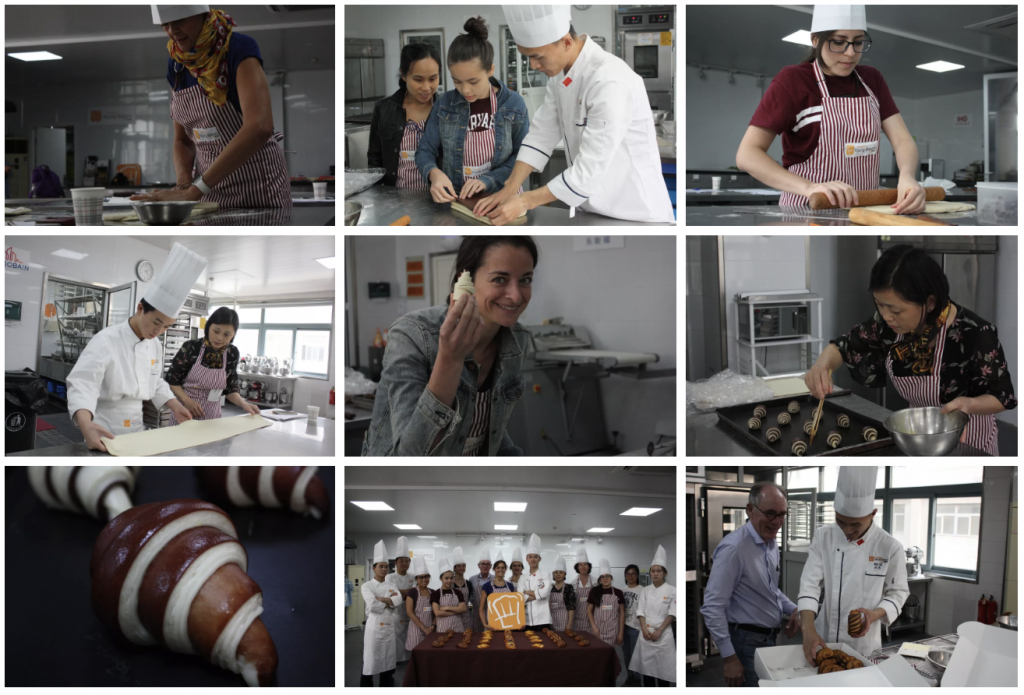 This class is also the last public class in this semester. Thank you for your long-term support to our program! For the next semester, we will continue to offer more courses, please wait and see! If you have constructive comments on our public class, welcome to contact us!
Contact us:
Phone:+86 136-8168-7194
E-mail: Baking@shanghaiyoungbakers.com
Wechat QR Code:

Eve Wu
Social Enterprise Coordinator