Baking Demo by Chef Thomas PEDRON from Grands Moulins de Paris
On Sunday, November 17th, at SYB Baking Center, a demo class by Thomas PEDRON from Grands Moulins de Paris, was carried out in an intensive and ordered manner: under the guidance of Thomas, the 12th batch of SYB students practiced a total of 4 products, including croissant, toast, Viennese bread and baguette.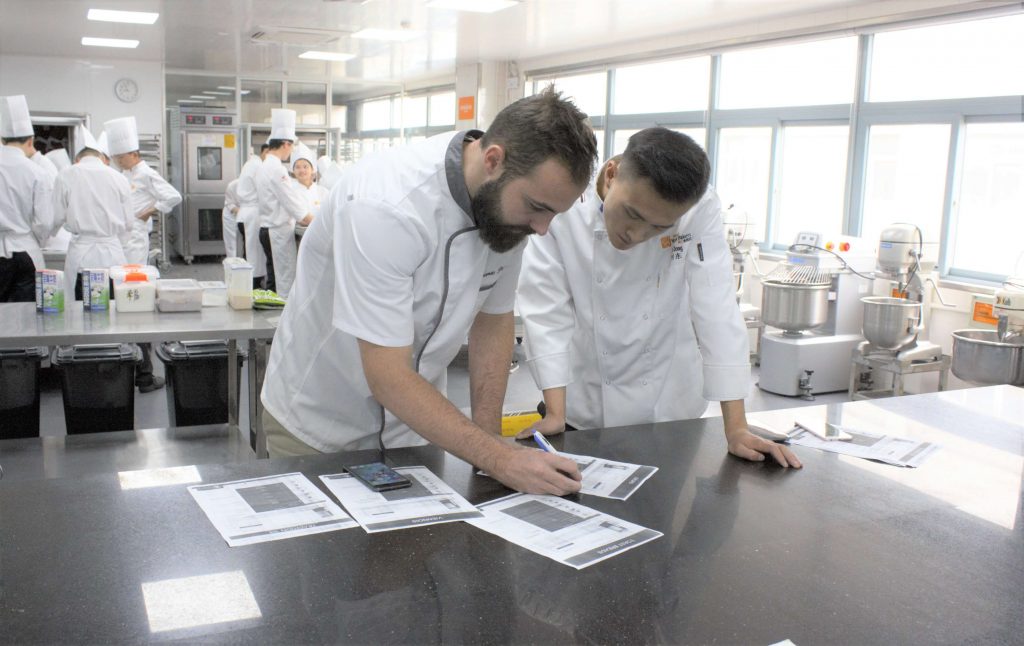 Despite our students needed to learn these 4 products in a limited time, everything was in order: Thomas guided them to complete the work efficiently and with high quality products. In just one day, our students learned a lot: they learned the professional skills and the principles behind operations; yet realized they needed to strengthen baking skills, improve work efficiency yet constantly reflect themselves.
Grands Moulins de Paris is a milling company whose origins date back to the 12th century. A specialist of grain, flour, and functional raw materials, and a leader in milling market, Grands Moulins de Paris provides SYB with imported, high-quality flour from France for our students' training for free. We are very grateful for their support.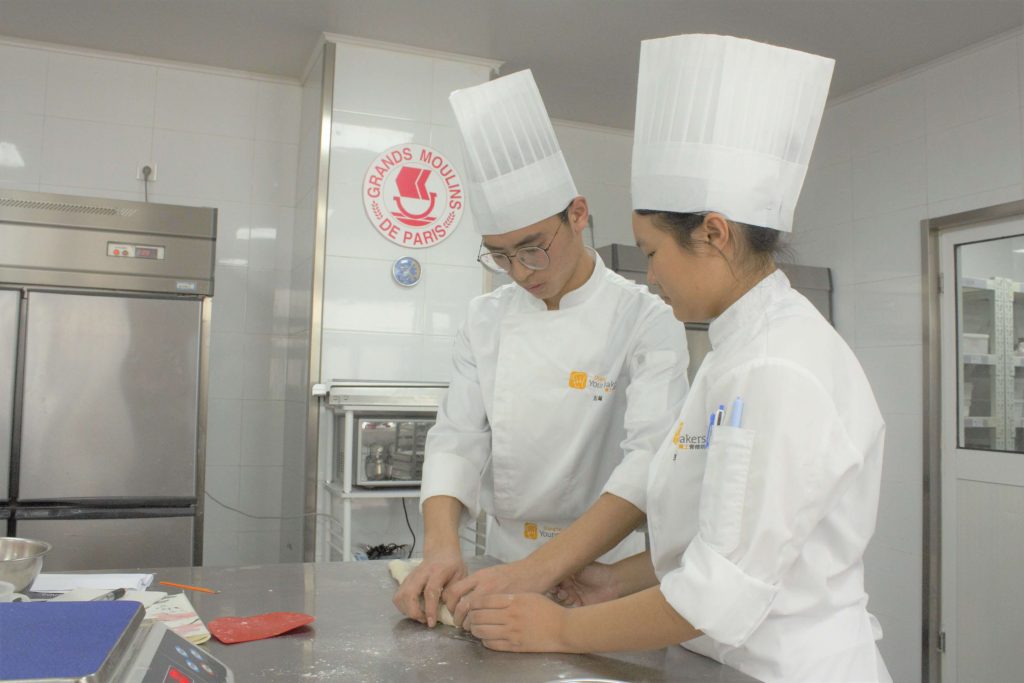 Chef Thomas PEDRON first started to learn baking when he was 15 years old. Later, he went for the baking industry and successfully obtained two certificates: one in pastry and bakery and one Master Baker certificate. After working a few years in France, he came to China, in charge of technical consulting at GMP for Asia region, and delivered this demo class for our students.
With adept skills and swift thinking, Thomas brought a brand new experience for our students. After a few demonstrations, students reflected that they would need to continuously improve their work efficiency and learn to observe the whole situation, and reflect on the principles behind every operation. It was not enough for the students to just note down the key points. Afraid of missing the excellent details of the process, they all took out their phones to record the key moments.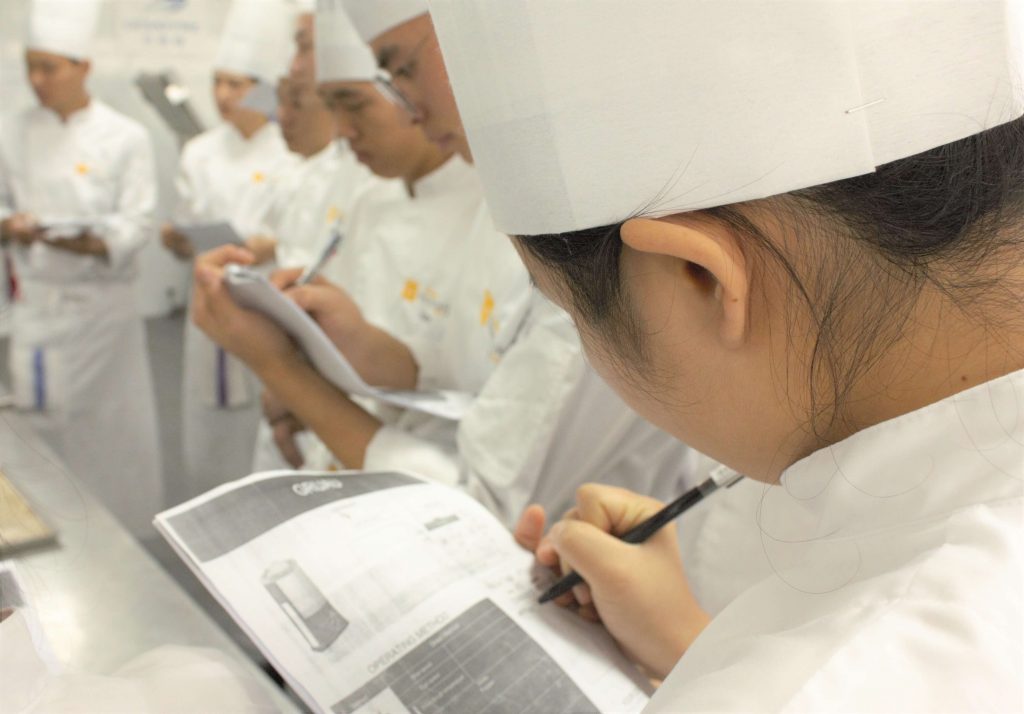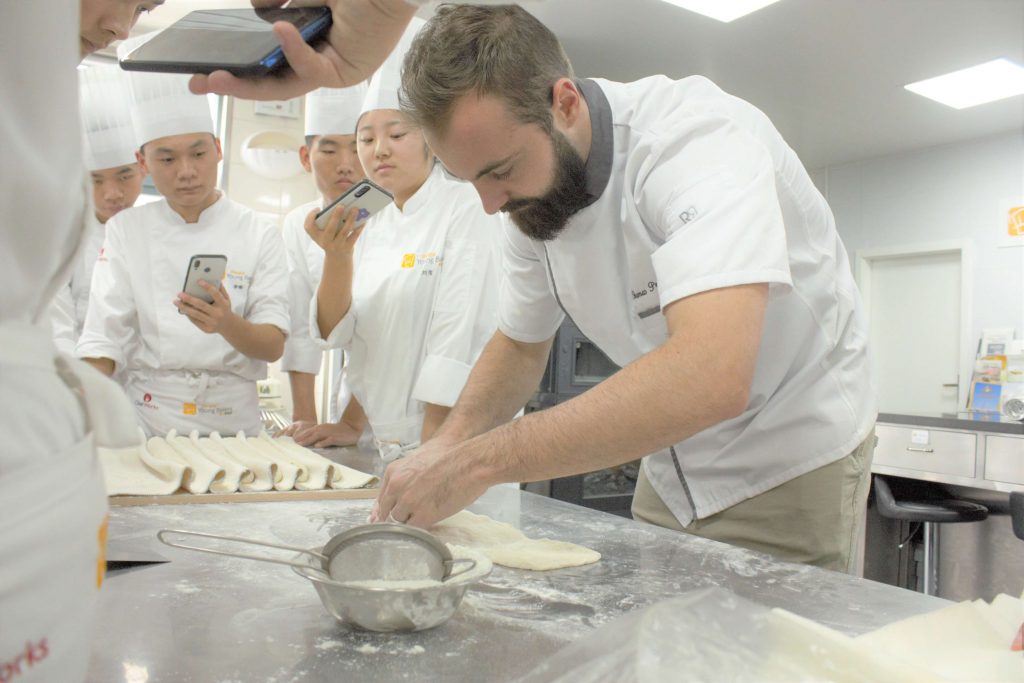 When students were practicing on the worktop, Thomas observed nearby and pointed out mistakes on time and sometimes corrected the shape of the dough himself. His kind smiles encouraged the students. At the stages of mixing, dough kneading, shaping and baking, Thomas would occasionally explain to guide the students, and provide some suggestions.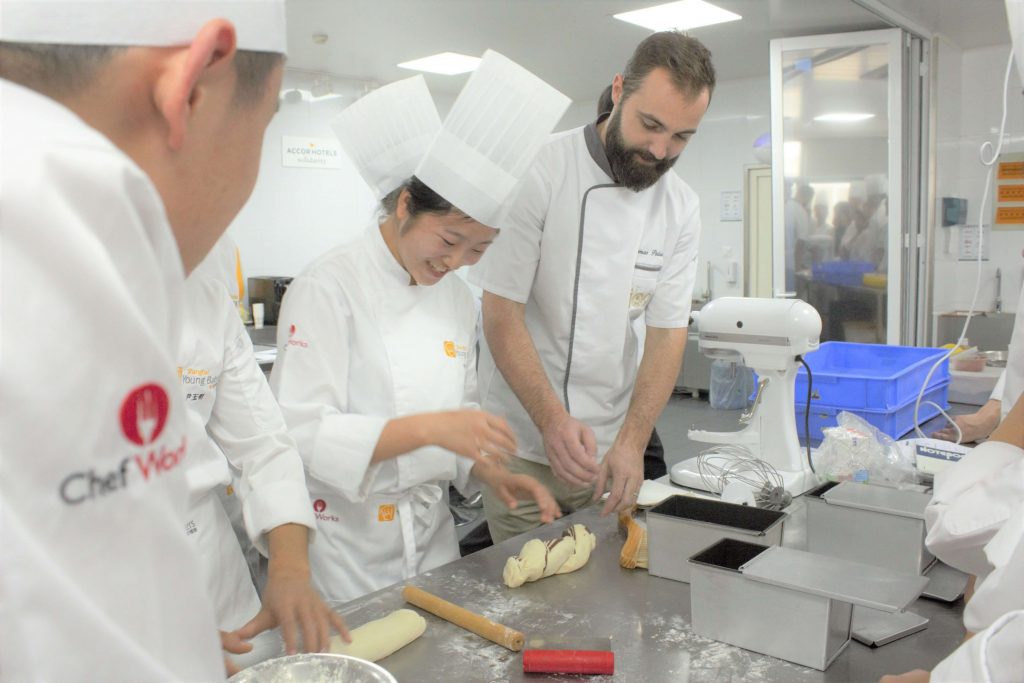 Everyone was looking forward to the final products. When the students compared their products with those made by Thomas, they discovered the drawbacks. From the feedback of the chef, the students understood which stage had gone wrong.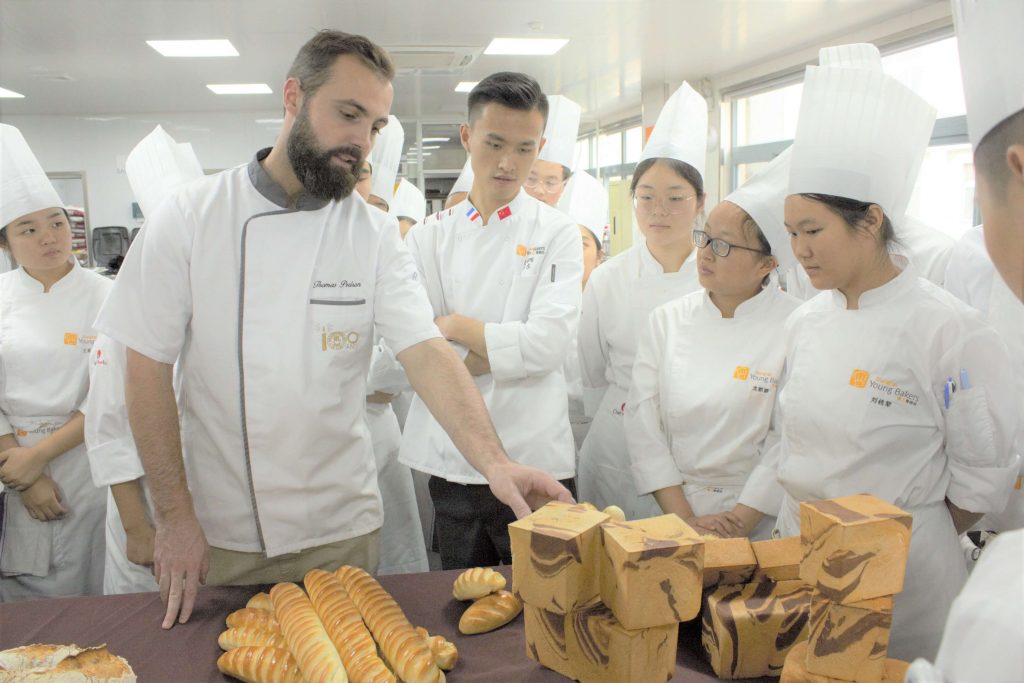 And so, the class was successfully finished. On behalf of Shanghai Young Bakers, I would like to sincerely thank Chef Thomas for teaching our students and sharing with them his passion for baking. In addition, we appreciate a lot the long-term support from Grands Moulins de Paris.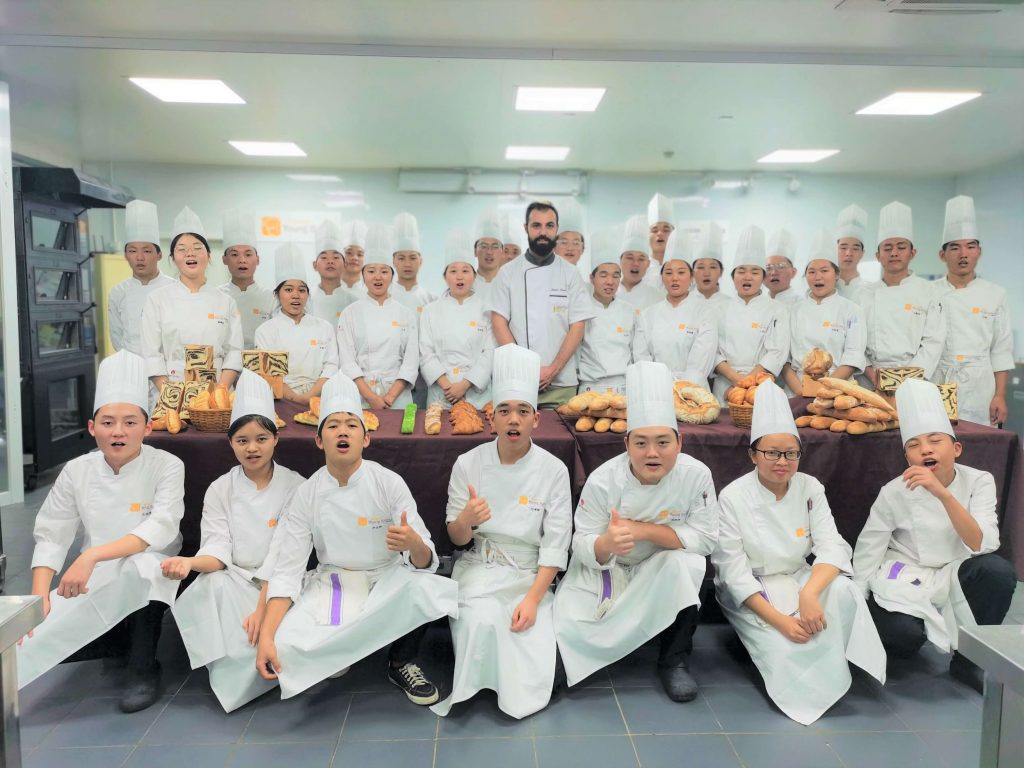 Diana Ren
Communication Coordinator