You probably already heard about our Teambuilding activities for companies in our Baking center… But did you know that the SYB team also comes to your office to organize a baking workshop for your team?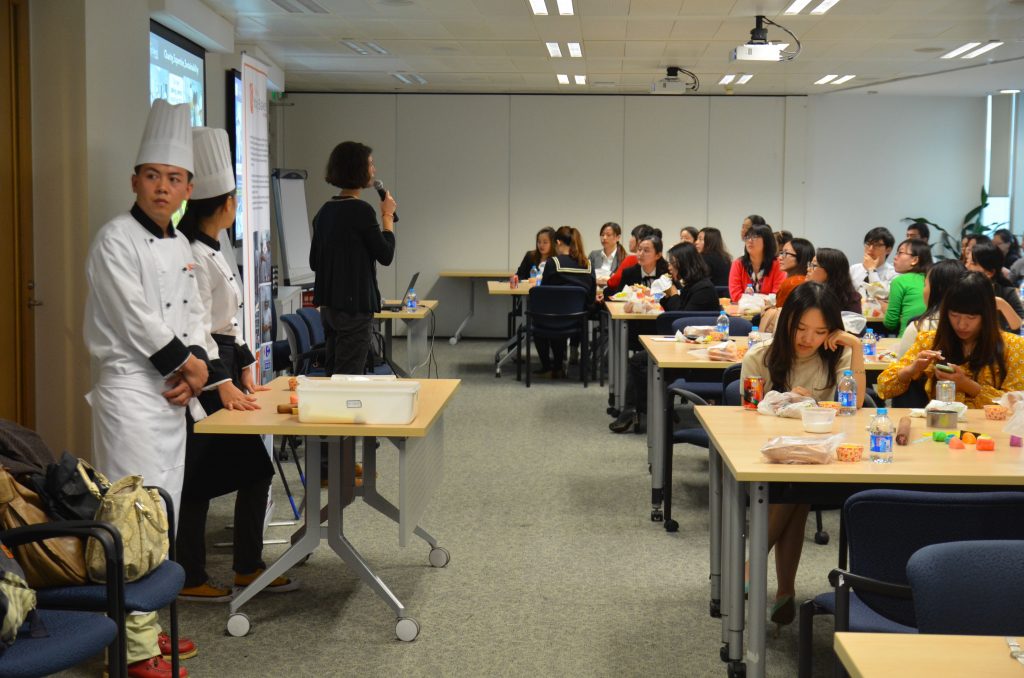 Fun activity like cookie or cupcake decoration right in your office, without any time loss or transportation stress… It's possible! The SYB teachers can prepare the material, ingredients and everything in advance. Your colleagues just have to get their aprons and chef hats, look at the demonstration made by our professional teacher and here we go… They're going to have tons of fun! Such a nice way to make a short and meaningful break in your daily professional activity.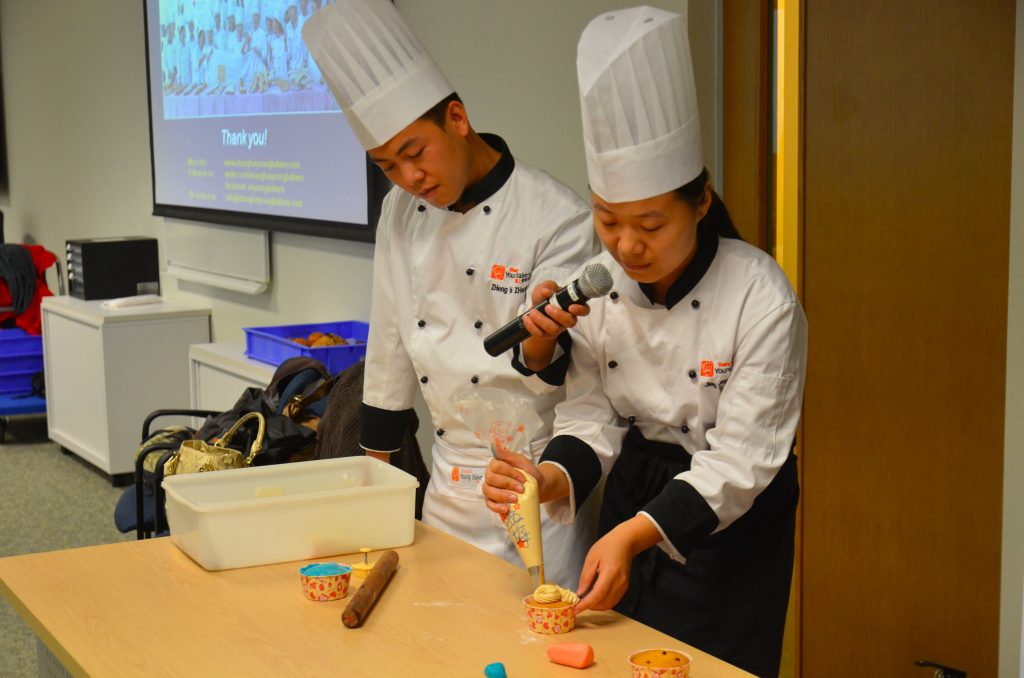 This kind of activity is also possible at school! In January 2018, 30 children from the Soong Ching Ling school learned how to make Apple King cakes! The SYB team brought the dough, and apple compote (all nut-free!) and each kid was able to prepare his/her own cake, which was baked in the oven of the school's kitchen.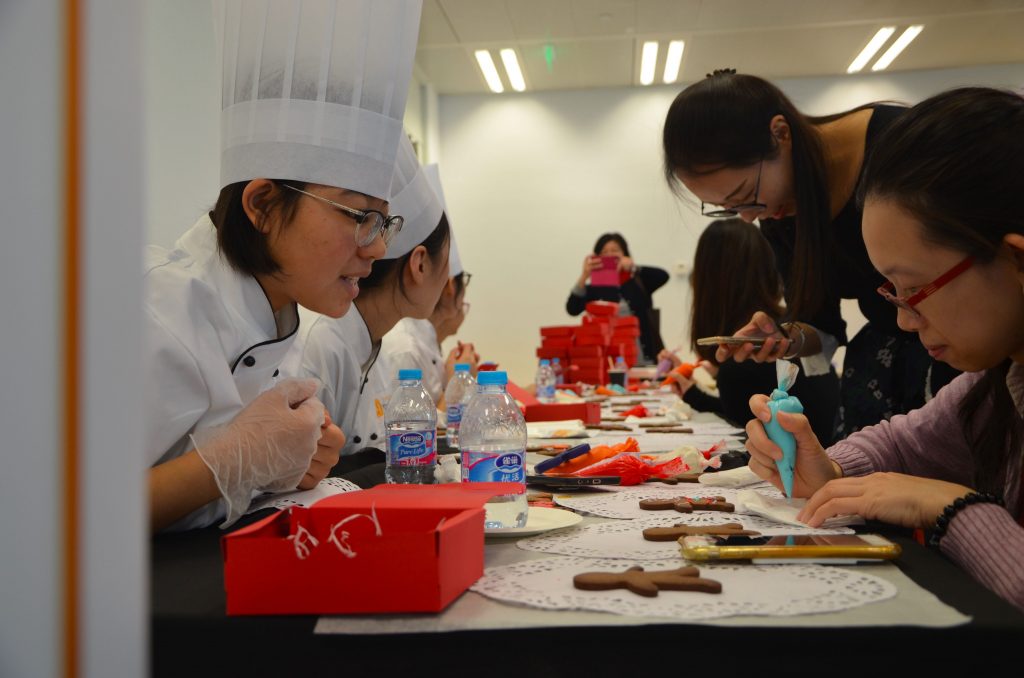 Discovering the French culinary culture, learning special baking vocabulary, having fun with schoolmates and being proud to bring home their own cakes… This is what those children experienced during this very special afternoon with Shanghai Young Bakers.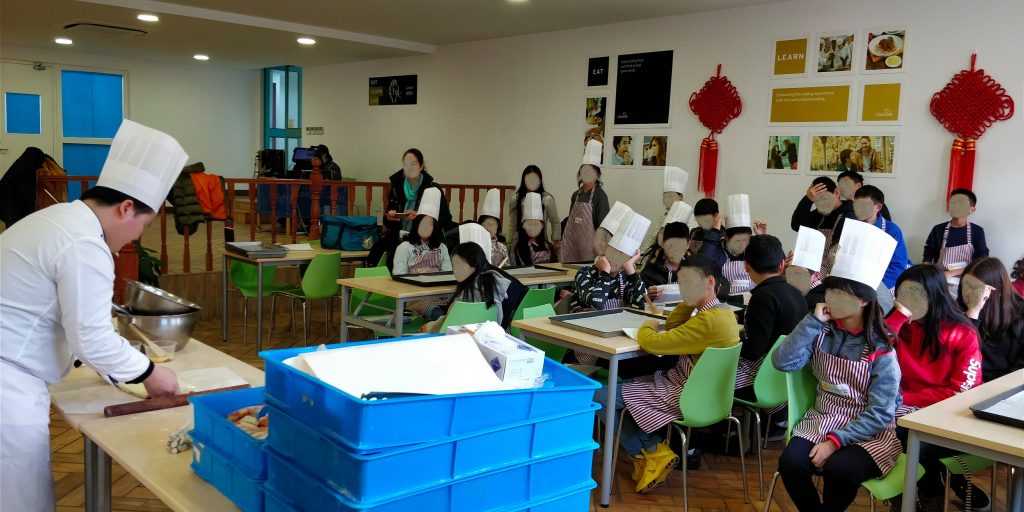 Contact Anne-Claire to book a date!
Email: services@shanghaiyoungbakers.com
Tel: 185-0211-0870