Giving a person some bread or Teaching him how to bake
There is an ancient Chinese saying, "Give a man a fish and you feed him for a day. Teach him how to fish and you feed him for a lifetime", the fish is used to represent knowledge and tells us that providing the means to acquire knowledge is superior to directly offering it. The reasoning is simple, the fish is the goal, fishing is the means, a single fish can satiate our hunger momentarily but does not meet future needs. If we wish to always have fish to eat, then we must learn the method of fishing. Adhering to this philosophy, SYB provides our future young bakers with training to nurture their ability to master baking skills. With the means, our young bakers can utilise their effort and skills to earn a living for themselves as well as give back to their families and society. Likewise, the public classes held for SYB supporters bring together the aspirations of SYB people, hoping to provide a learning opportunity for everyone to know baking techniques and learn how to make bread and pastry .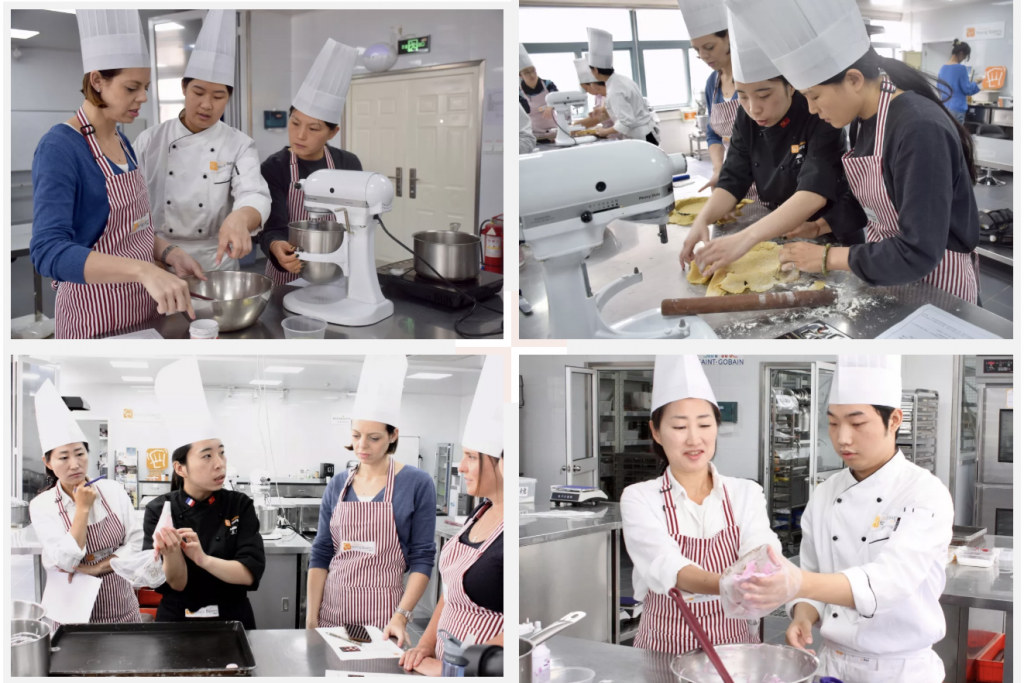 Every lesson is meticulously prepared by SYB. From the curriculum to the logistics, flow and personnel, as well as the presentation, SYB tries their best to show everyone the charm of professional French baking. Learners can not only learn baking techniques, but also try baking hands-on and interact with the other learners.

Following the positive feedback from our supporters, SYB held "Macaron & Fruit Tart" day on 27th of April. Under the guidance of teacher Wang Jingyi and her assistants Liu Meng and Zhang Yongyue, students learnt about the art of making small exquisite macarons and sweet delightful fruit tarts, using bright beautiful colours combined with a style of freshness to echo the liveliness of this season.
 Next, let us look back at the wonderful "Macaron & Fruit Tart" day and see how our students have benefited from this event.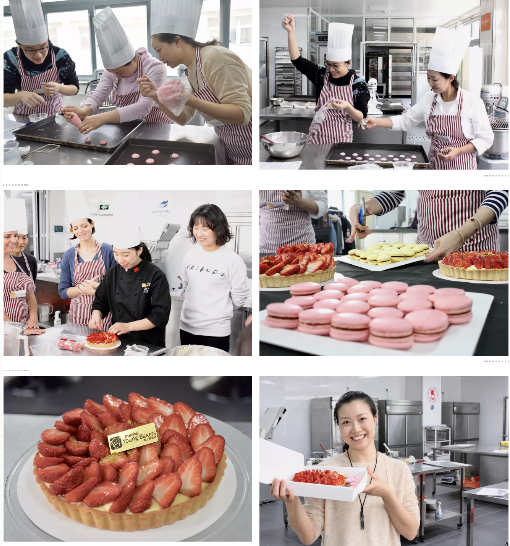 Our SYB volunteers are indispensable to the success of public classes. Special mention to our interpreter Cassie, sincere thanks for her help.
For coming May and June, SYB will be organizing classes to teach techniques for making mini éclair and croissants, everyone is welcome to register for them. As usual, all proceeds will be used to fund SYB's  charity project.
Scan the QR code to register. Thank you for your support and participation! We look forward to everyone continuing your time with SYB and help SYB to cultivate more excellent young bakers.

Eve Wu
Social Enterprise Coordinator
Photography: Dara & Eve
Interpretation: Cassie
Translation:Lim
Registration: