A thing or two you might want to know about Mother's Day
Dear friends and supporters of Shanghai Young Bakers (SYB), as summer wakes up, May approaches with sunshine, warm winds, and festivals. While wishing you all a happy Labor Holiday, SYB would like to remind you that it is time to prepare for Mother's Day.
Mother's Day aims to honor mothers for their great contributions to the family and society. Different places in the world have different customs honoring mothers, most of which are celebrated in March and May. The modern Mother's Day is the second Sunday in May. At the same time, many countries and regions retain their own unique Mother's Days. Today we are here to introduce the International Mother's Day and the unique Mother's Day in France.
Anna Jarvis from West Virginia in the United States started to campaign for making Mother's Day a recognized holiday from 1905. Anna Jarvis wanted to set aside a day to honor all mothers because she believed a mother is "the person who has done more for you than anyone in the world". Thanks to the tireless efforts of Jarvis, in 1914, US President Wilson signed a proclamation designating Mother's Day, held on the second Sunday in May, as a national holiday to honor mothers. Then this festival spread to many countries. As of today, 96 countries and regions in the world have chosen to honor mothers on the second Sunday in May.
Mother's Day in France first originated from concerns about population decline, so mothers of large families received awards. In 1918, inspired by Jarvis, the town of Lyon first celebrated a "Journée Nationale des Mères de familles nombreuses" on the last Sunday in May. After the war, the requirement of "large family" disappeared. Instead, all mothers were honored, even mothers with smaller families. In 1950, France stated that Mother's Day should be celebrated on the last Sunday in May as the "Fête des Mères", except when Pentecost falls on that day, in which case it would be moved to the first Sunday in June.
You may also be worried about how to express your love to your mother besides sending carnation. Here SYB may be able to provide some ideas.
In order to pay tribute to every mother, SYB will host two Mother's Day activities from early-May to mid-June. We are committed to providing well rounded services to different customers from whichever Chinese or French culture.
First, from May 5th to June 7th, SYB will launch Mother's Day special cakes in our catering service.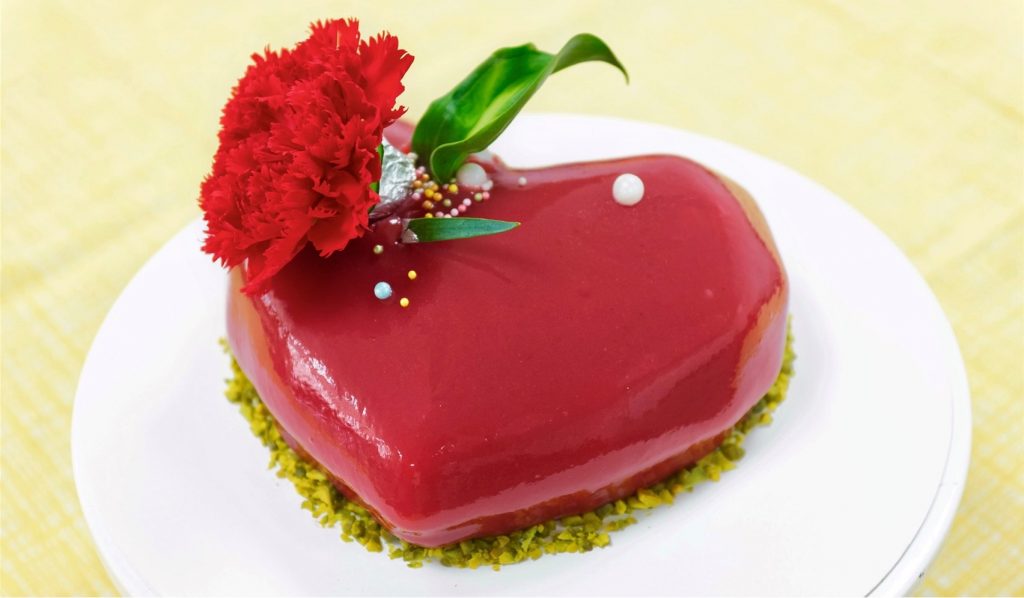 Picture for illustration only.
Caution: There are pistachios as the decoration. If you are allergic to nuts, you can comment when ordering, so that we can change the nuts to sugar beads for you.
The raspberry-colored mousse cake is decorated with fresh carnations. Small sugar beads are hidden under green leaves. The glaze of the cake is made by carefully mixed raspberry puree and strawberry puree so that the fruit's fragrance can be perfectly preserved. Combined with the moist raspberry mousse body, the strawberry puree filling and the fluffy cake bottom bring a pleasantly sweet and sour taste. The chopped pistachios at the glaze work originally as the decoration, which coincide with the mousse cake unexpectedly. After being roasted, the nuts' aroma is suitable for neutralizing the sweetness of the fruit mousse. The six-inch fruit mousse cake is also suitable for the whole family to enjoy together.

Picture for illustration only.
The cupcake gift box consists of three different styles of cupcakes, a total of 12 in a box. Pink and yellow cream is made into a shape of flower bud, decorated with an edible pearl sugar bead; it means to wish mother always be beautiful. White cream is made into a shape of blooming flower, with raspberry chocolate chips; it means to show gratitude to mother's pure love. Green cream is made to a shape of small tree, hiding colored sugar beads, just like children who grow up under the care of mothers; it means to pay tribute to mother's care. The soft cake is accompanied by sweet cream, bring sweetness to the dearest mother.
If you are still worried that the cake does not suit your mother's taste. SYB can also provide customized services. Place an order ten days in advance and you will get your special product for Mother's Day.
In addition, SYB also offers the sale of semi-finished products. If you want to make some small desserts for your mother on Mother's Day, our pre-made puff pastry and tart crust will be excellent options.
Proceeds from the selling of these products will help fund the charity programme of SYB, so that we can train disadvantaged young Chinese to become professional bakers and to have a better future.
Visit our ordering page by scanning / recognizing the QR code: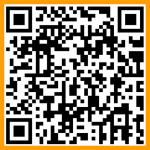 For catering customization or any enquiry, contact Ms Eve Wu: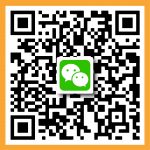 Tel: 136 8168 7194
or Email: baking@shanghaiyoungbakers.com
For now, we wish you wholehearted a nice day and good health, and see you very soon!
Long Zhiyu
Promotion Coordinator