Every year at the time of the Graduation Ceremony in July, Shanghai Young Bakers organises a Career Fair, so that bakeries, restaurants and hotels who wish to hire SYB graduates can present their working opportunities and interview motivated candidates.
Here are some of the companies who share SYB's commitment to excellence and social responsibility, and who have successfully hired SYB graduates to help them grow to the next level.
Find out more about how to participate in the next Career Fair and recruiting SYB graduates here or by contacting us at partnerships@shanghaiyoungbakers.com.

Sunflour Bakery & Café
Sunflour Bakery & Café prides itself in having a great responsibility to completely assure and satisfy their customers on providing them with fresh organic, high quality virtually all handmade food with the true knowledge of what it is and where it came from.
"What you will experience in our store is an opportunity of eating and drinking fresh, high quality, handmade food, which you won't be able to find anywhere else."
Thanks to the long-standing support of Guo Lifei, the head baker, one SYB graduate from the class of 2010 and three SYB graduates from the class of 2013 are working at Sunflour.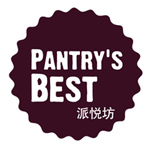 Pantry's Best
Pantry's Best was founded by an American in Beijing in 2009 with a singular mission: to make the best pies in China. They believe they've done just that.
"We've scoured the land for the best ingredients to fulfill our mission. We import butter from New Zealand, cream cheese from Australia, and dark chocolate from Europe. We've even managed to hunt down rhubarb for our strawberry rhubarb pies. You won't be disappointed by the result: flakey, buttery pies with scrumptious filling. And our pies are always made fresh to order."
Pantry's Best hired two SYB graduates from the class of 2012.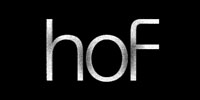 House of Flour
Brian Tan's famous desert venture House of Flour offers amazing chocolate cakes and other delicious pastry creations, paired with researched cocktails and quality wines, in several stylish venues across Shanghai.
Chinese-Malaysian pastry chef Brian Tan has been an inspiration to many SYB students after sharing with them the stories of his own career evolution and personal achievements. (See video here.)
One graduate from the class of 2011 was successfully hired by HoF.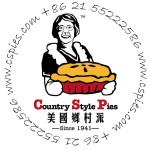 Country Style Pies
Country Style Pies is a pie specialist, providing home delivery service in Shanghai. By using Grandma Jean's recipe, her granddaughter-in-law, Jeannie Polizotto, brings an overseas kitchen to Shanghai.
CSPies' goodies include sweet and savory pies, Whoopie pie, and cookies. CSpies is a made-to-order workshop, and a registered company in Shanghai. They stand for: no trans-fat, no flour improver, and no preservatives. To make sure the quality, CSPies uses certificated suppliers, imported dairy, and fresh fruit for their pies. "Keep it simple and keep it good," is the goal.
One graduate from the class of 2013 is working in Coutry Style Pies.

Corazon
Corazon which in Spanish means 'heart' was a perfect way to marry Faye Xu's love for pastries with her love of people and the community.
Starting with only the finest ingredients (Valrhona Chocolate from France, Bourbon Vanilla Extract from Madagascar, New Zealand butter, just to name a few), Corazon Boutique now actively host many events for the community from gatherings to classes, they sponsor many events in the bigger community of Shanghai such as MTA (More Than Aware).
One graduate from the class of 2013 is now working in Corazon Cupcakes.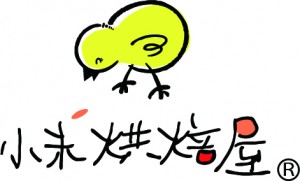 Michelle's Bakery Studio
Michelle's Bakery Studio is the first DIY bakery store in the city of Zhuhai. The studio is equipped with baking appliances including oven and blender, uses baking materials with good quality and hires professional trainers to teach customers to make pastries including cakes and cookies, sharing the enjoyment of making food by oneself.
One graduate from the class of 2013 is now working at Michelle's Bakery Studio.