March Newsletter: 'Once Upon a Time' in Self-quarantine
Self-quarantine during the coronavirus outbreak must be not easy to all you readers, and it is the same for our young bakers. Facing the plague and staying home for weeks, they had fears and worries, they went through ups and downs. Despite all the challenges, they still amazingly tried to do the best they could to keep things in perspective, and to move on. This article is about how our young bakers handle a unique and tough situation. It is a short article for them, and for you, showing feelings and life or our Chinese youths during the quarantine period.
When we first decided to do online bakery theory classes and English classes during the quarantine, we also assigned weekly homework in a survey format for all students, encouraging them to set a few short-term objectives every week, and then to self-evaluate their performance on a weekly basis. We hoped by the day the crisis ends, when every single of them looks back and finds what they have achieved apart from learning bakery theory knowledge and English, they could know more about their potential, and could realize no matter how far physically they are from each other, how the space is they are limited to, and how it is challenging for everything for months, they can still make a difference, by developing themselves a little every day , on their own efforts.
In the first survey, we asked if you are satisfied with your status/condition in the past week, and there was only 35% of them were happy about themselves that time. Well, it is a problem.
"The biggest challenge for me is to get up early in the morning, because the break is too long so far, and I am getting a bit lazy."
"I was always playing my mobile phone, and I can't live without it."
"I went to bed very late, didn't plan my time well."
These are a few very first students' feedback about the key challenges they faced for the first week. It might be familiar to you if you have children home schooling at this moment. Apparently, they know what the problems are, but they need guide to deal with it, especially on self-discipline and self-control in the beginning. Getting up late? Let's make a better daily plan with detailed schedule so you know when to do what. Can't live without phone? How about thinking about something meaningful to do that doesn't need a phone? Stay late every day? Could some physical exercise help?
We then asked them to do 2 things – first, make a schedule for themselves which they commit to do in the following week, and secondly, think and list a few things that they would like to do to deal with the challenges they face.
And apart from the different styles of detailed schedules as you can see below, we also knew that these lovely young men actually had many things to do in their mind, e.g., spending more time with family, helping with chores, cooking, doing workout and etc … They just need to remind themselves with a schedule and put it into real action.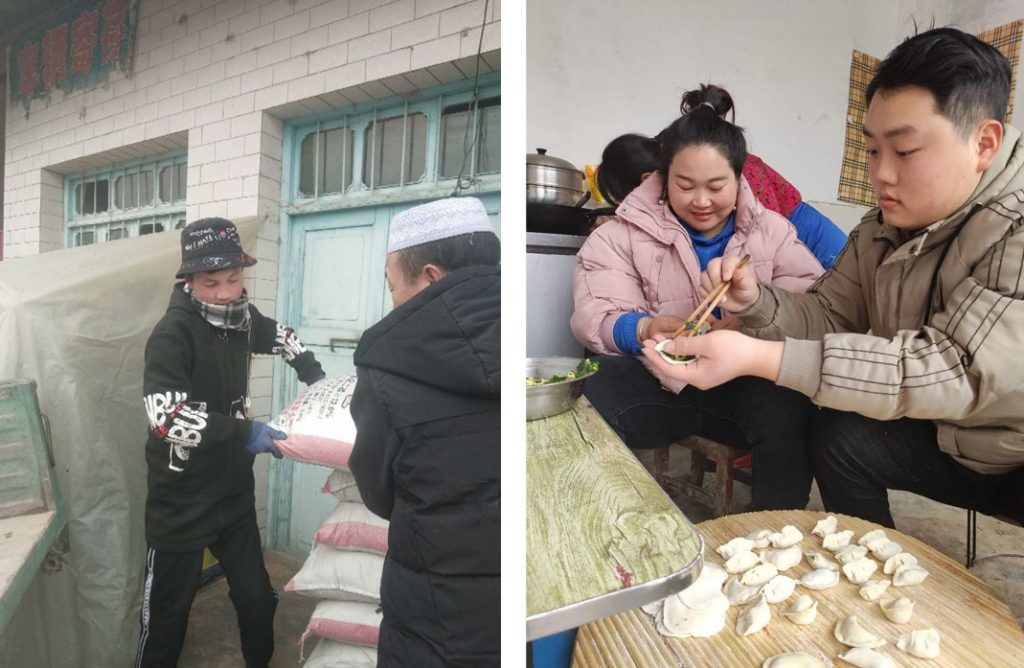 Meanwhile, in order to make our young bakers well connect to the world, society and each other during the self-quarantine, we also launched a small project called news broadcast. They work in groups to collect and share the news that they found interesting, the topics covered include food, entertainment, travel, and even coronavirus. It turned out be a very well received program by our students.
"Although we are in self-quarantine, we can still work together to look for interesting news to share, I learnt solidarity is very important by news broadcast project."
"This project helps me to know some new things that I didn't pay attention to before, it also is a good practice chance for my presentation skills and how to better understand new things."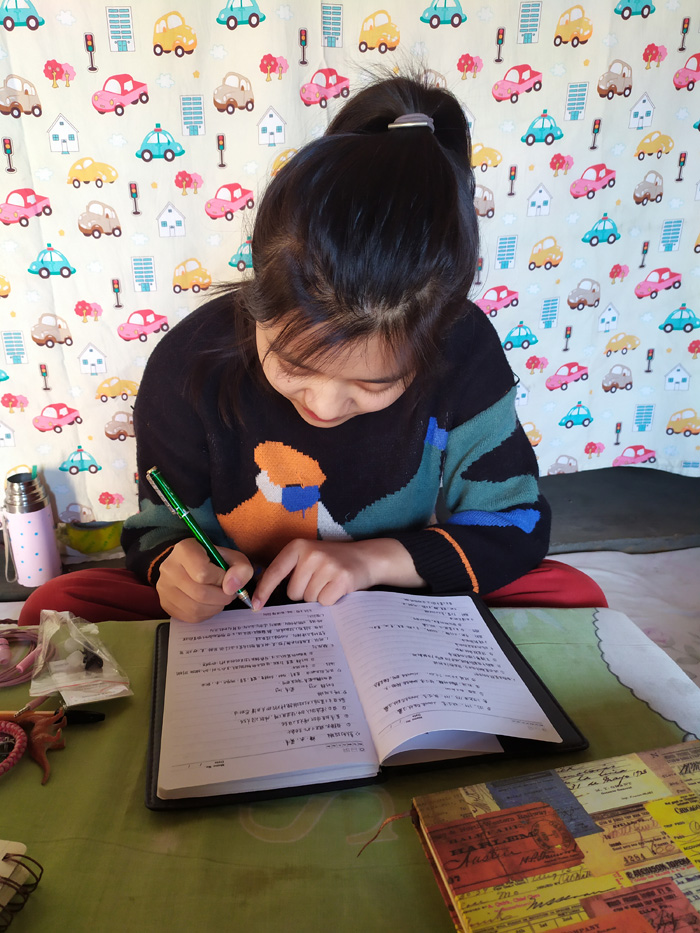 We asked all of the students to say something to themselves when they reviewed the past week, and if they made it or not for the goal they set for themselves.
"If I made it, I would say to myself 'Hey buddy, nice job, keep going ', ^0^~ If I failed, I'd punish myself by not having snacks for a month."
2 weeks later after everyone's hard working, the satisfaction rate went up to 56%, although we still are facing challenges every day. But now we can say to ourselves, nice job, keep going!
To end this article, we want to quota a feeling from one student to encourage all friends and readers. We believe the spring is coming soon, and we will get more mature and experienced out of this crisis.
"I realize I made progress gradually, and every day I actually can do more than before. I start to be more satisfied with my current status. It is happy to talk to my classmates and study with them every day even though I am home, from which I improved myself somehow. The feeling of boring and loneness is not as strong as before, I will keep going next week!"
SYB, Go Go Go! Same to you, all friends and supporters!
Liu Chenbo
Program Director