Goodbye SYB
10 years ago, I wanted to have more purpose and meaning in my life. While looking for non-profit groups in Shanghai, I stumbled across Shanghai Young Bakers. The project had just started then, and there were only volunteers, but I was immediately attracted by their earnestness and professionalism in delivering impact. It wasn't about just talking or making friends, they had a goal to support disadvantaged youth through French bakery skills. They didn't know how to go about it, but they did it anyway. With vision, with ambition, with passion.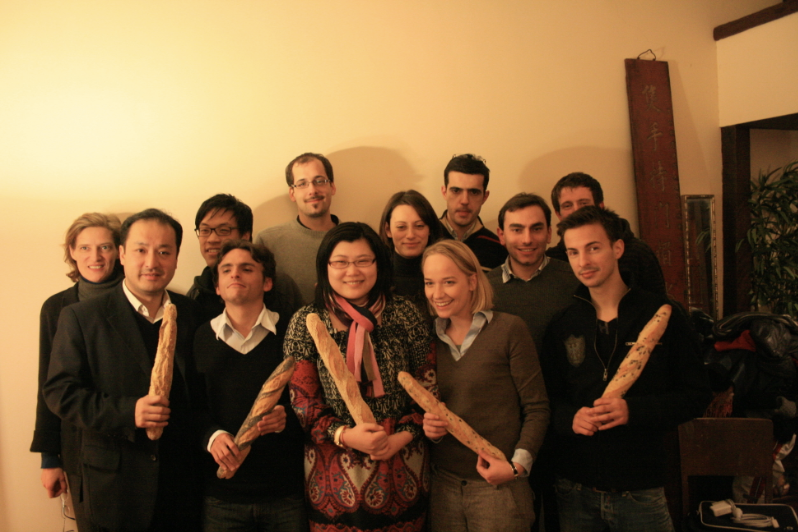 Soon, I was volunteering for SYB and spending all my lunch breaks, evenings and weekends on planning and meetings and presentations and activities, trying to do my part in making sure that the program was as efficient as it could be.
10 years on, SYB has empowered over 240 marginalised youth, is managed by a 10-person strong full-time staff, counts over 30 strategic partners, has a complex business model which engages corporates into its social mission, and is set to embark on a scale-up program which will train other non-profit organisations to develop their own social bakery projects.
It's also time for me to move on. When the founding team created SYB, they envisioned a program that would outlive its directors, a model that would sustain itself regardless of who was at the helm, a cause that would bring together various stakeholders in building the future.

I've had the immense personal privilege and honour of directing or co-directing SYB for the past 10 years. Together with the team, and in particular with our teachers – former beneficiaries who were trained in France and who are now an integral part of our decision-making processes – we've set to create a culture based on empowerment, consideration, responsibility and solidarity. A culture that applies not only to the young people that we strive to nurture, but also to our team members and partners.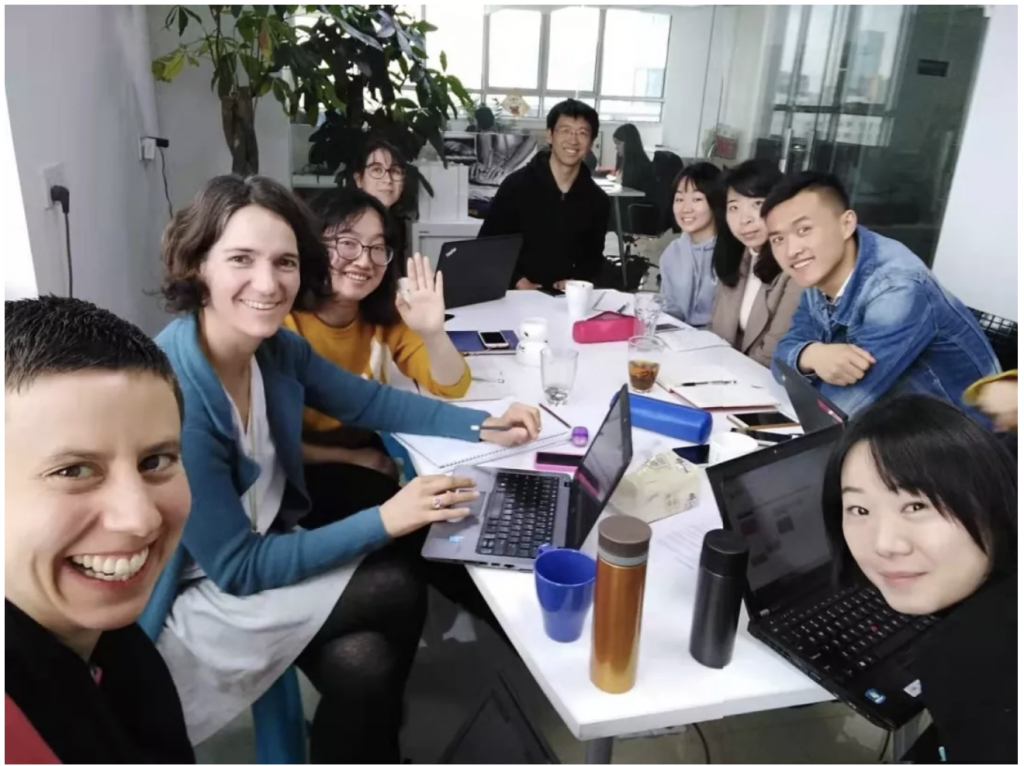 And now, it's time to move to the next level. For SYB to rise to the challenges and ambitions ahead, it needs fresh blood and fresh eyes. Today, I'm extremely glad to present Marie Augereau, SYB's new Executive Director, who will lead SYB and the team into new horizons. With 10 years' experience in F&B corporate marketing and 4 years in educational management, a passion for growing people and building partnerships, she is the perfect person to give impetus to our development.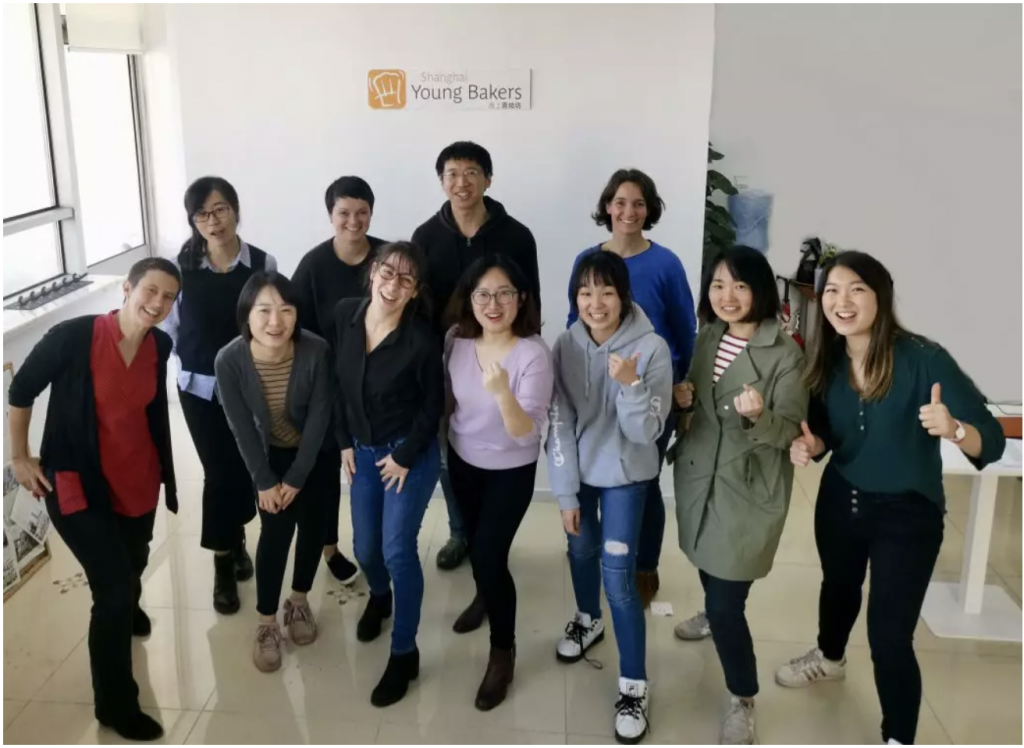 For my part, I'll be in France to reflect and learn, and prepare my own next step in furthering social justice. Change is scary, but it's also how breakthroughs are created. And that's why, wherever I go, my heart will always be with SYB, knowing that it continues to empower disadvantaged people through bakery. I thank all of the partners who share our vision and who, together, bake it happen.

Cecile Cavoizy
Former Executive Director
SYB Advisor
Hello SYB
It has been a great chance for me to meet Cecile in Shanghai a few months ago. Her passion for SYB, for growing people and their talents, in many area, fully convinced me that SYB was a perfect match for me! I was looking for a social purposed challenge, in which my 15 years of food industry and education experience could be leveraged to develop the project I will choose. SYB has a great team, very strong values, a fantastic community of supportive members, all acting for the quality and the sustainability of SYB.

I feel personally fully accomplished when contributing to transferring know-how and "skills for life" to our young generation. SYB is all of this and even more, changing significantly and successfully the future of our students.
Together with the large and solid SYB community support, and with the same spirit and strong values as Cecile showed for almost 10 years, we will carry on welcoming new batches of students, and I hope to give soon a new dimension to SYB, by empowering more and more disadvantaged people through bakery, thanks to our scale up project ready to be implemented.
I hope to meet all the partner's community very soon. Thank you for your trust and support.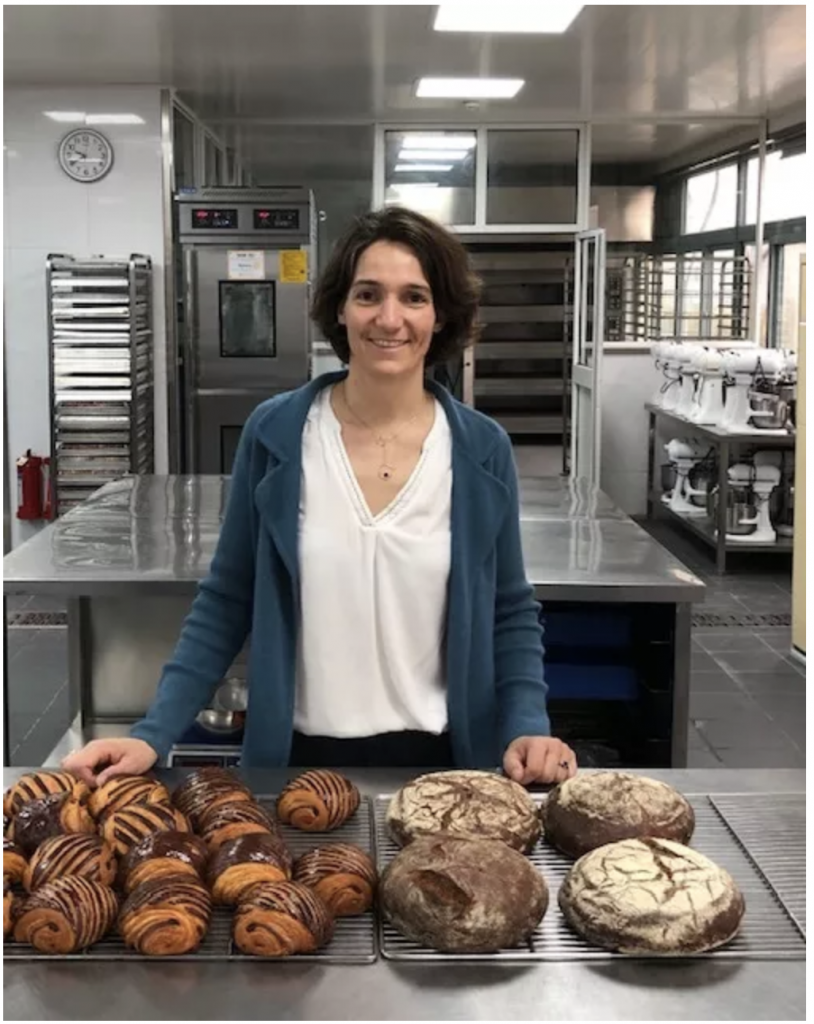 Marie Augereau
Executive Director