Liu Huanhuan: The Joy of Baking
Liu Huanhuan is one of the seventh batch students at Shanghai Young Bakers, interned at Marriott Luwan during her study at SYB.
The first time she heard about SYB's program, she doubted whether it was real.
"Besides being nervous, how did you feel in the interview?"
"Nervous! Just being nervous! I felt ok at first but became more and more nervous gradually. I didn't know what the next question was." She was quite nervous in the recruiting interview of the program.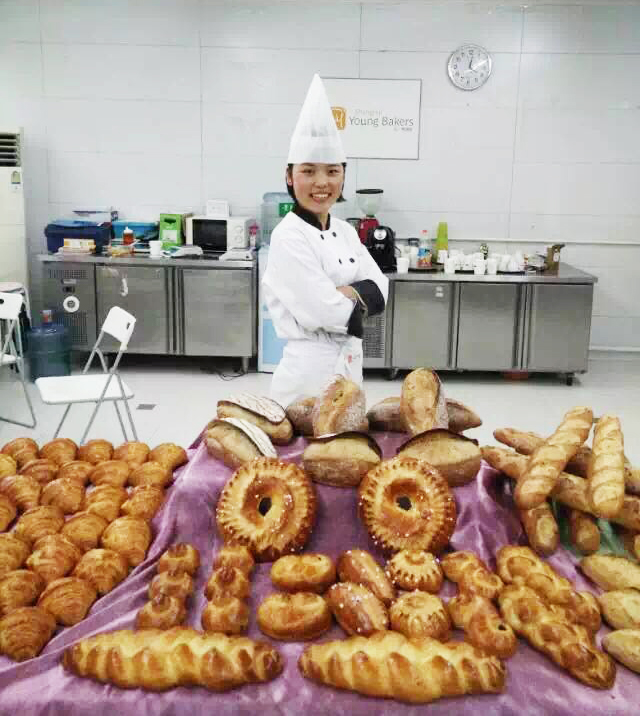 Liu Huanhuan at SYB
"It was less than one week before I received the notice. The staff called me from the office to tell me I had been admitted. I was really happy!" After receiving the admission letter, Liu Huanhuan packed her luggage and came to Shanghai.
I like making croissants most
Despite the tight study schedule, she had a lot of fun.
"What excited me most was to have baking lessons at the baking center because I prefer physical work to mental work. I like making croissants the most, which is quite challenging. It's more difficult to shape a croissant in summer because of the high temperature. And there are many desserts I like. I remember we enjoyed ourselves in a class to spray cream on cakes. Once there was an activity in which we played games with students from Fudan University, which was an especially happy time. Besides, we went to APM to tidy up clothes which was really happy and meaningful. "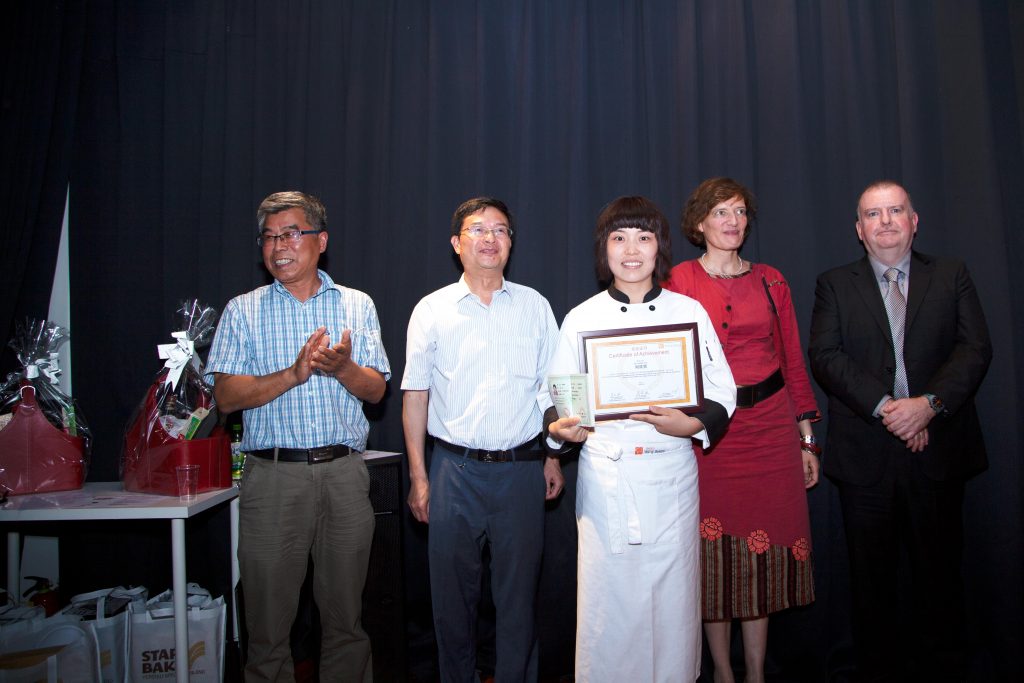 Liu Huanhuan at her graduation ceremony
Liu Huanhuan at her graduation ceremony
"I have a sense of achievement because I have made efforts to stick to this project. Now I become more matured and no longer talk to my families like a child. I have acquired a professional skill and become more confident when looking for jobs. Every time I return home I make desserts for my family. I made a birthday cake for my sister last time and they thought it was very delicious."
Liu Huanhuan feel quite happy for improving her home economy situation and she planned to recommend the project to her sister who is now a senior high school student.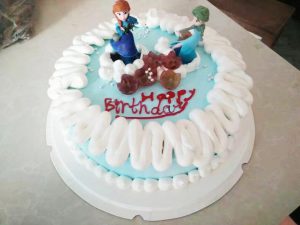 The cakes Liu Huanhuan made
She is now having a rest in her hometown Shandong; and she plans to be back to Shanghai to continue her baking career. She hopes to have her own bakery in the future.
Mitty GU
Commonication Coordinator