April Newslettr: Keep Moving on Confidently
–Wang Li's Success Story
Wang Li, from Henan Province, joined Shanghai Young Bakers since 2009, experiencing a variety of role changes, from a baking student, to an overseas student to France, to a teacher in charity program, and finally to a trainer in social enterprise. At different stages, she stuck to her beliefs of being studious and progressive, and walked confidently and firmly at every step of the way. At present, Wang Li works for Lesaffre Management Shanghai, a world's leading producer in yeast and other baking ingredients. As a senior baking trainer of Hirondelle Academy, she is responsible for offering baking training. At the beginning of 2020, Wang Li worked as head coach of the national team. She led a team of three bakers to participate in the quadrennial Bakery World Cup, which held in Paris, and won the champion. This was also the first gold medal won by China since the Bakery World Cup was founded in 1992.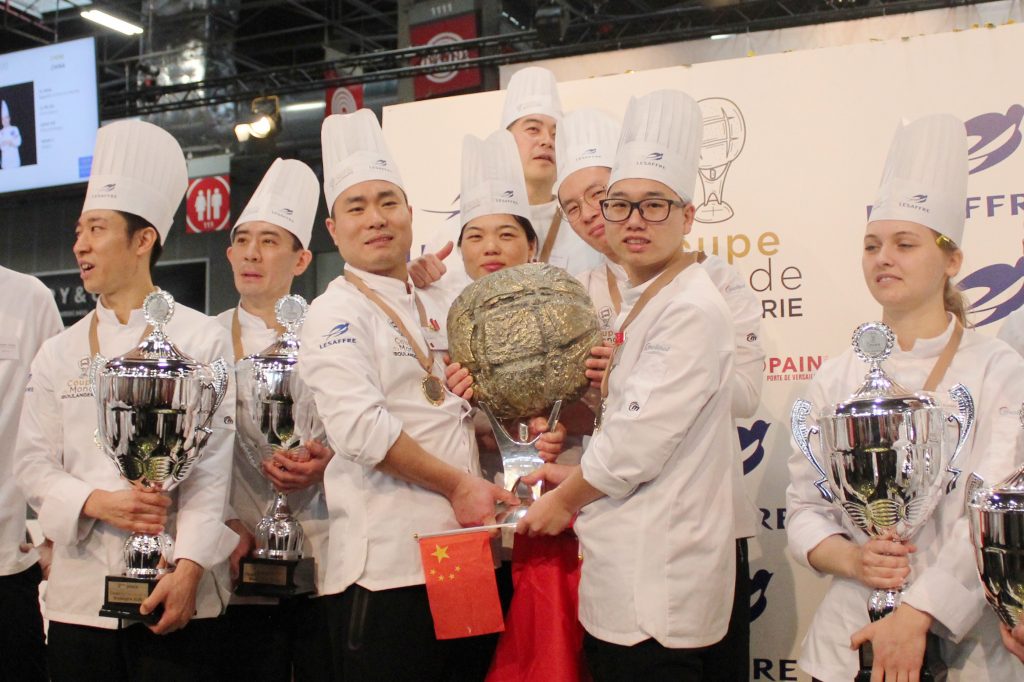 The success of others cannot be copied, but you may learn from the successful experience.
"When I was young, I earned my daily bread, but as I got older, I felt that life should have more possibilities and should become better." Talking about her experience in SYB, Wang Li was as joyful and enthusiastic as she was when she first came there ten years ago. More than ten years ago, Shanghai Young Bakers was just established and Wang Li became the first batch student. SYB, like a good teacher and a helpful friend, guided the students into a bakery world. Wang Li and SYB witnessed the growth of the other. What Wang Li learned from SYB was not only the skills of making authentic French bread, but also an attitude towards life and career–keep learning.
Wang Li said that, "The teacher of SYB was a senior French baker from Lesaffre at that time. I thought he was knowledgeable, honest, understated, and always held great enthusiasm for learning. Both the program manager and teachers of SYB set a good example for us. Until now, their words and deeds still affect my attitudes towards life and career development. Therefore, SYB is a turning point of my life. "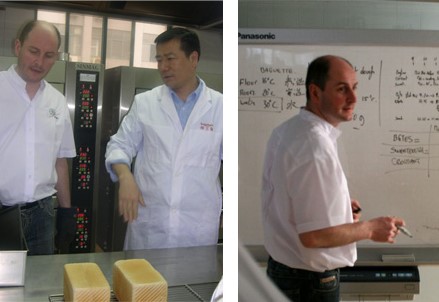 As the slogan of SYB goes that "Give an orphan some bread, you feed him for the day. Teach him how to bake, you feed him for a lifetime." What SYB wants to teach students is the authentic baking skills and the spirit of learning. It is important to accumulate experience continuously in the baking industry, so you should settle down to learn if you want to keep going that way.
Wang Li always likes to say that she "plays it by ear and gropes without huge ambition". However, every small effort she has taken makes her accumulate experience and become successful. If you feel confused, rather than think about the unknown future, take every lesson and every after-school activity seriously. Only by grasping every opportunity around can you accumulate enough experience for yourself.
Lesaffre, the company where Wang Li works, is an important sponsor which supports SYB in the long term. In addition to providing financial support, Lesaffre organizes many activities for the students every year, such as yeast training, European bread training, factory visit, etc. Students can also attend lectures delivered by professional bakers such as Wang Li and get close to other experts in the baking industry. Lesaffre and Wang Li are helping generations of young bakers to learn baking skills better and they witness young bakers' growth.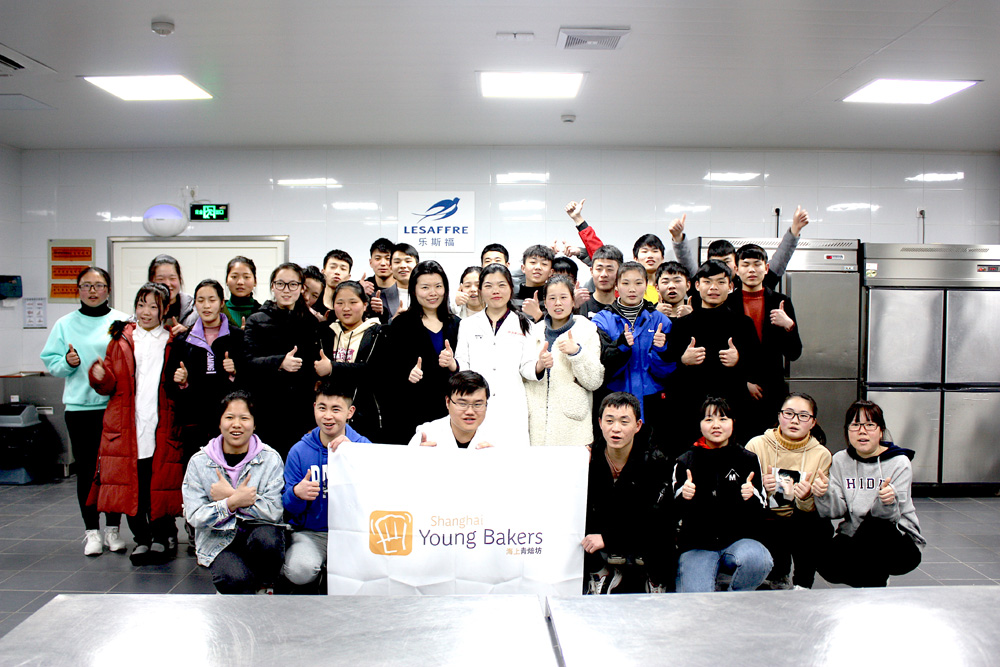 When talking about the Bakery World Cup, Wang Li said humorously that she was too tired to go through it again. It is known that the biggest difficulty before the competition is creativity, which is to make products diiferent from those sold on the market in both shape and taste. Besides, in such an international competition, it is also the best opportunity to introduce our national food culture to other countries, so the products should represent in the highest level of a country and amaze the world.

The difficulty in the competition is how to control producing time. First, the competition has strict rules on the time, and the team will be deducted scores or even be eliminated directly if it works beyond the time points. Besides, three players have to use a set of equipment alternately, so the time schedule needs to be very accurate. During the formal competition, as the head coach, Wang Li had to remind the team members to pay attention to the production progress and product status.
When talking about the reason why the team can win the champion of Bakery World Cup, Wang Li smiled and said that, "During the six weeks of training, everyone kept trying, learning from experience and adjusting the plan, so at the formal competition, they were not nervous at all. The idea I talked to the players was that we were not afraid of losing because we were young people with a lot of potential, but we also were ready to win because we have done our best. In summary, we felt free to face any result. Finally, we performed well in the competition because we took it easy and we made the best work. " Wang Li proudly added that, one of her few advantages was that she could quickly stand up every time she fell down. She was not afraid of failure because it can tell her what she can perform better in the next time."
Of course, complete preparation is a secret of success, but a good attitude is also important. As Wang Li showed, whenever she talked about her own experience, she always grinned and her eyes brightened, "I am so lucky, like finding pennies from heaven." No matter what the situation is, the optimistic attitude, like the light of dawn, illuminates the way forward. After all, a competition should not be a gamble in one's life, but an experience, deserved putting all efforts into, in one's youth.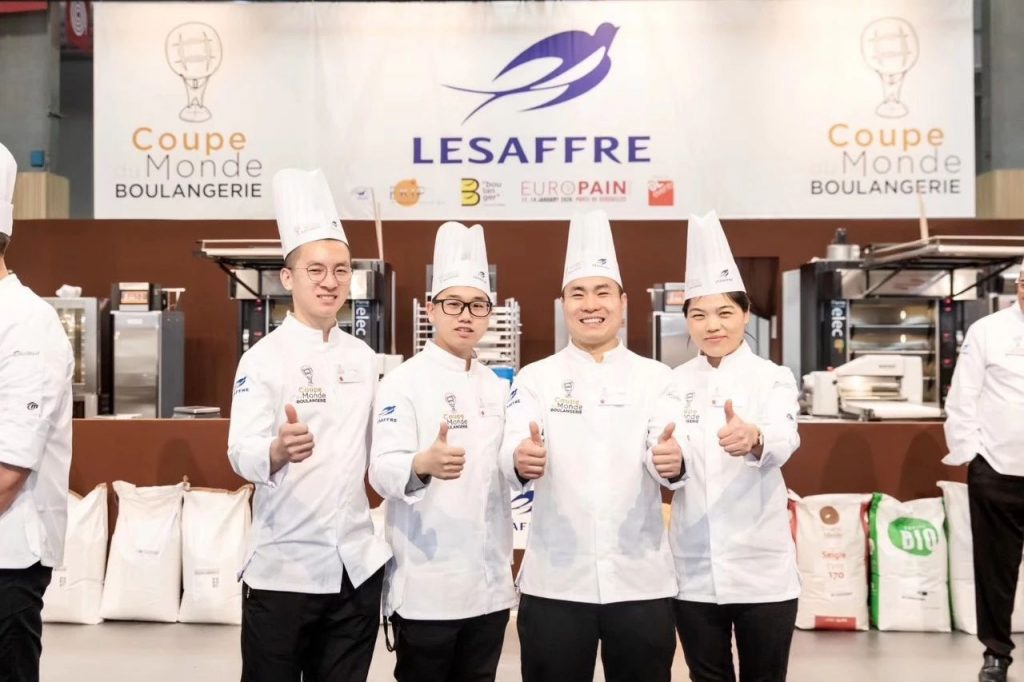 Evian Chen
Communication Coordinator