Graduate's Story | The Road to Baking — from Interest to Career
Sun Dingxuan, from Pucheng, Shaanxi, is one of the high honored graduates of SYB's 11th batch of students. She started with an internship at Jing An Shangri-La Hotel and is now working on dessert research and development at Yihai Kerry. Dingxuan's journey with baking grew from a simple interest, to a passion and a career with the help of SYB's program and many opportunities are opening to her for her future.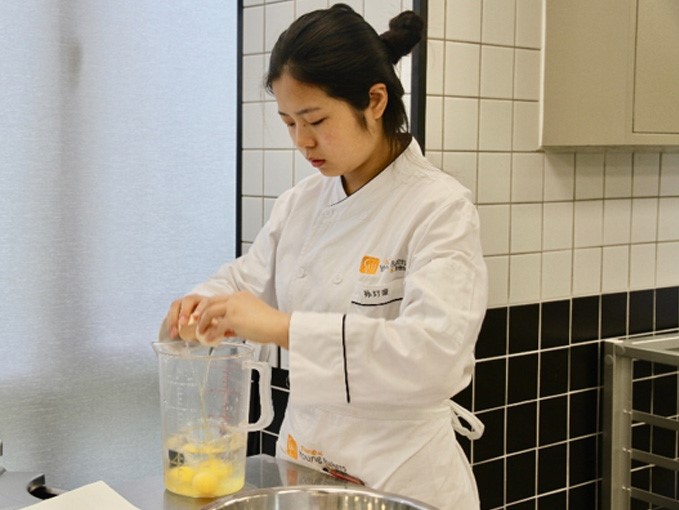 It is often said that interest is the best teacher. Interest, makes you not only gain enjoyment and satisfaction, but also helps you to find the motivation for improvements. Sometimes, the pressure of earning money and the repeated work can make a job less enjoyable, but if you manage to combine career and interest, every day will be productive and meaningful.
Speaking of her fate with desserts, Dingxuan expressed frankly that what attracted her at first, was her interest in good food. She said: "I've always been interested in the baking industry, mostly because I love eating good food. It is difficult for girls to resist desserts, so I always take a stroll around the bakeries when I'm free. And later on, I noticed that the process of making desserts attracted me. What impressed me the most was when I looked through the windows, watching the baker icing a cake, the smooth movements made me feel so relaxed! Seeing beautifully decorated cakes, made me feel that being a professional baker must be full of achievements and prides!"
"I wanted to join SYB from the very beginning, but I missed the deadline of application by the time I heard of the opportunity. So, I went off to work in another industry but I still had a strong interest in baking. Luckily, the next year I managed to sign up and could join SYB's program."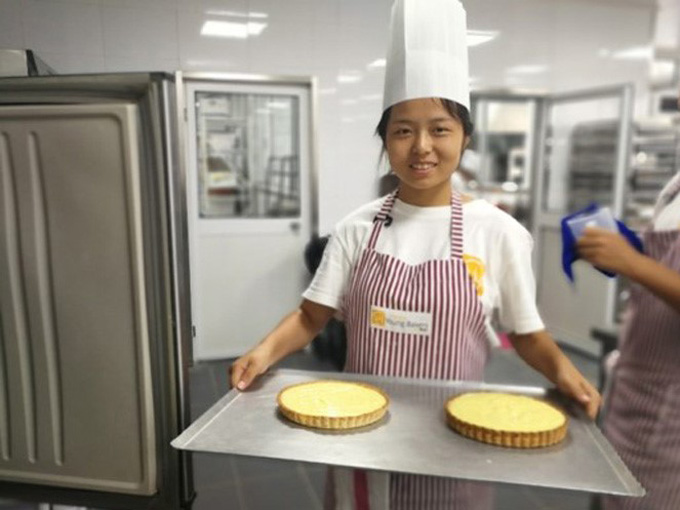 As for most of her classmates, life was not easy when Dingxuan moved to Shanghai, a completely new city. She felt lost, but gradually, people started to know each other through courses and activities. "SYB really provided a lot of support to us. I never thought we would also have classes such as life skill classes, financial management training and fitness boxing activities…" Dingxuan used to be a "moonlite" (people who always spent their monthly earnings before/by the end of the month). But learnt about saving and spending from the financial management training, now she knows how to budget her expenses and started to save up every month. Besides the courses, after-class activities on the weekends were fulfilling and meaningful too. "I was not fully convinced about the after-class activities at the beginning. Internship at the hotel was tiring and weekends were the only days I could sleep in, but then I realized that taking part to the activities with friends and classmates was also a way of relaxing. In fact, it was totally fine to not sleep in."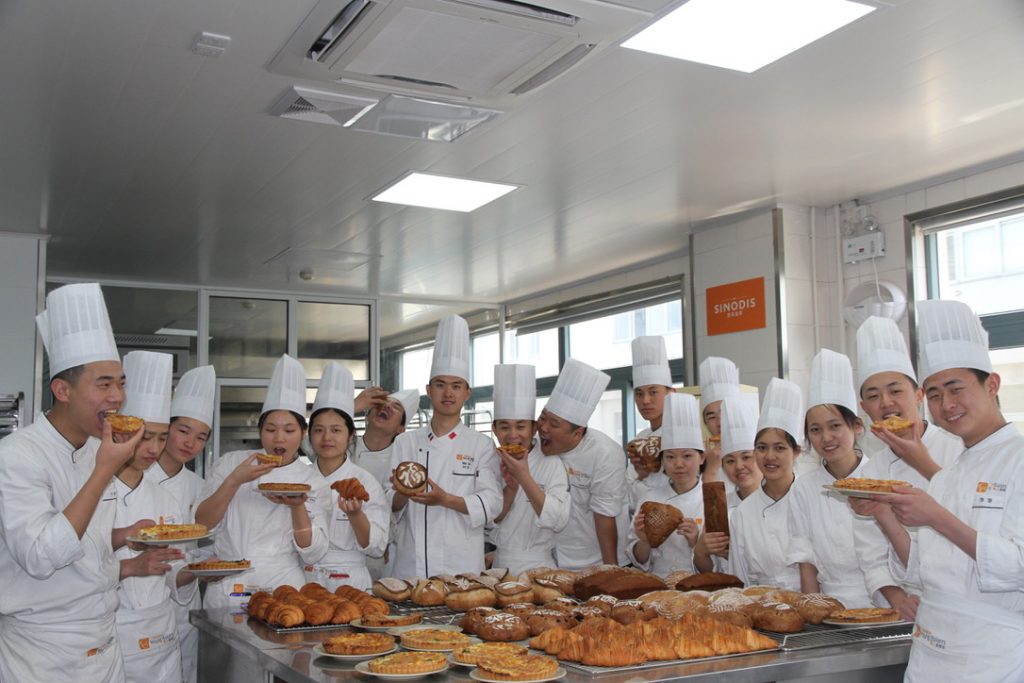 The French bakery coursed at SYB allowed Dingxuan to learn both bakery and pastry techniques. During her internship at Jing An Shangri-La, she worked as a baker. The job was tough but it provided a direct working experience, which also allowed Dingxuan to experience different roles which helped her to know which position suits her the best. In the end, she chose to enter the dessert department of Yihai Kerry to engage in dessert research and development.
Yihai Kerry, one of SYB's main sponsors, has given new employees like Dingxuan, a great support regarding professional development and living security. "For Yihai Kerry, professional training of their employees is very important. At the beginning, I had no idea how to improve, but Yihai tailored a plan for me. No matter work or life, as long as you are confused, you can go to your colleagues for help. They care about our growth."
Just as Dingxuan said, "Learning is for yourself. It is a waste of time if you rushed yourself into a position that you are not interested because of not knowing what to do." Thanks to her interest in desserts, Dingxuan is now passionate about her job. She believes that she "will stay in the dessert industry for the future". May all young bakers be able to "bake it happen" out of their interest in baking!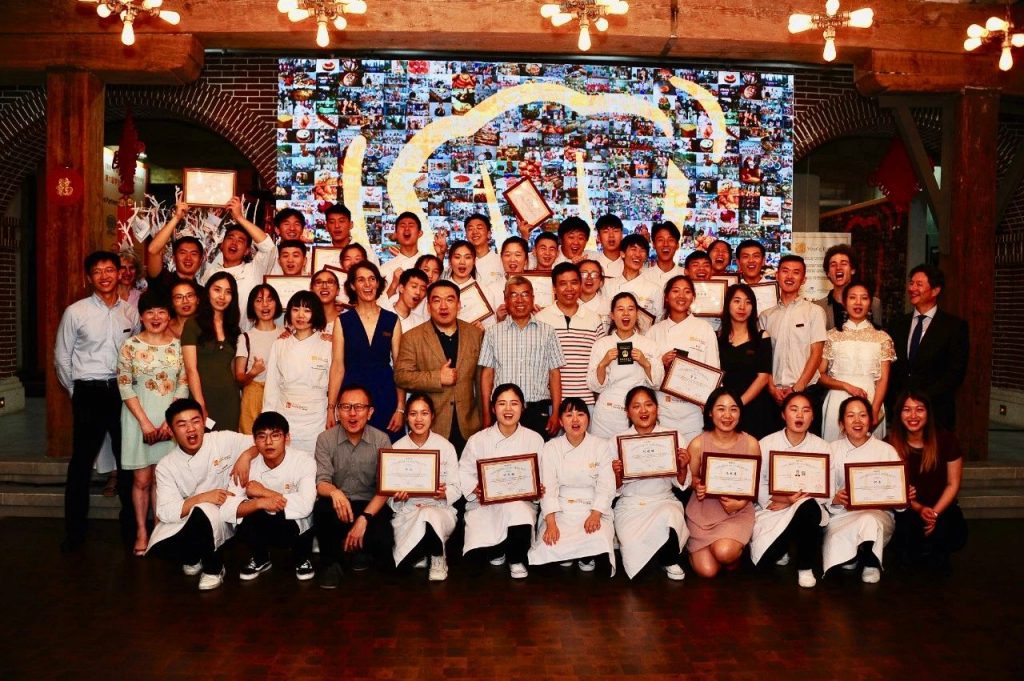 Evian Chen
Communication Coordinator
Translator: Cookie Xu