Want to Bake Some Autumn Flavors at Home?
As the leaves are turning yellow and falling down romantically like they do in a movie, we know that autumn is approaching. Autumn, the harvest season, gives us endless opportunities to bake with different choices of fruits and vegetables. The juicy figs, golden pumpkins, aromatic apples…you name them.
We would like to offer you a recipe made with the succulent pears of autumn—tarte tatin aux poires (pear tarte tatin)—to enjoy along with this nice, breezy weather. We are making the pear tarte tatin with the Premade Puff Pastry offered on our catering service, which we are partnering with Village 127, our sister social enterprise. Make the tart with your kids, for your family and friends, or solely immerse yourself in the relaxing baking process!
Turn on your favorite music, roll up your sleeves, and let's get started!
You Will Need:
1 sheet of Premade Puff Pastry
500g Pears
50g Unsalted butter
80g Granulated Sugar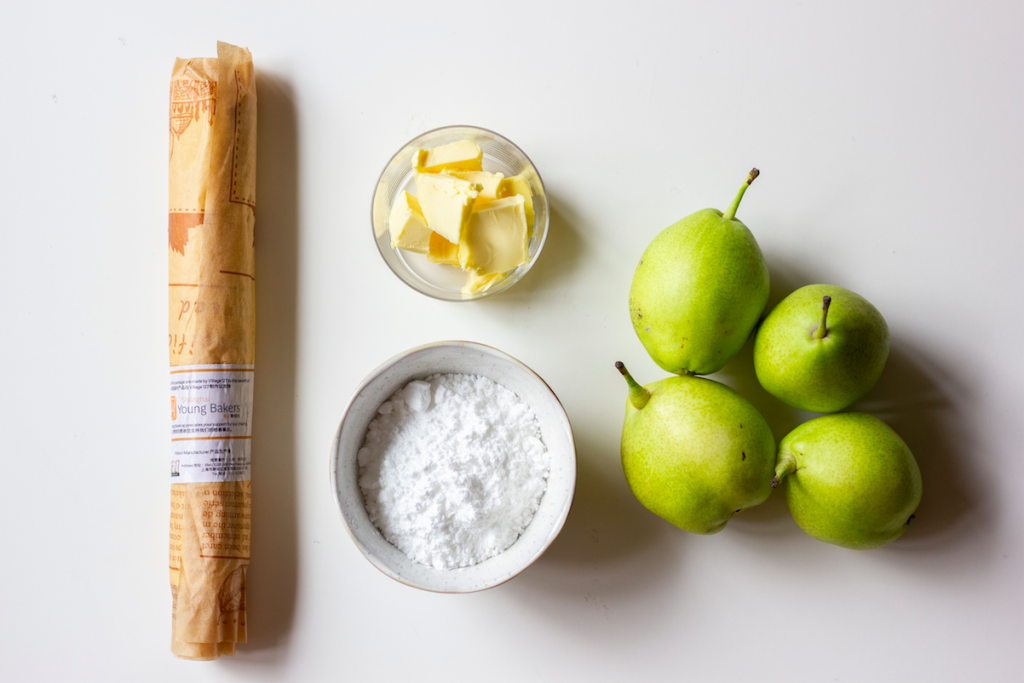 【Recipe】
Preheat the oven to 180°C.
Roll out the Premade Puff Pastry. Measure with a 10-inch (26cm) mold and cut along the side to get a round puff pastry dough. Save in the fridge before using.

Peel, cut, and remove the seeds of the pears.

In a large skillet, melt the butter and add in the powdered sugar.
Sautéed and caramelize the pears in the skillet. Remove from the heat. (You can use an ovenproof skillet to eliminate the transferring process).
Transfer the caramelized pears into the 10-in (26cm) round mold.
Cover the caramelized pears with the round puff pastry and tuck the edges inward along the sides. Prick the top with a fork.

Bake for 30 minutes.
Let it stand for 5-10 minutes.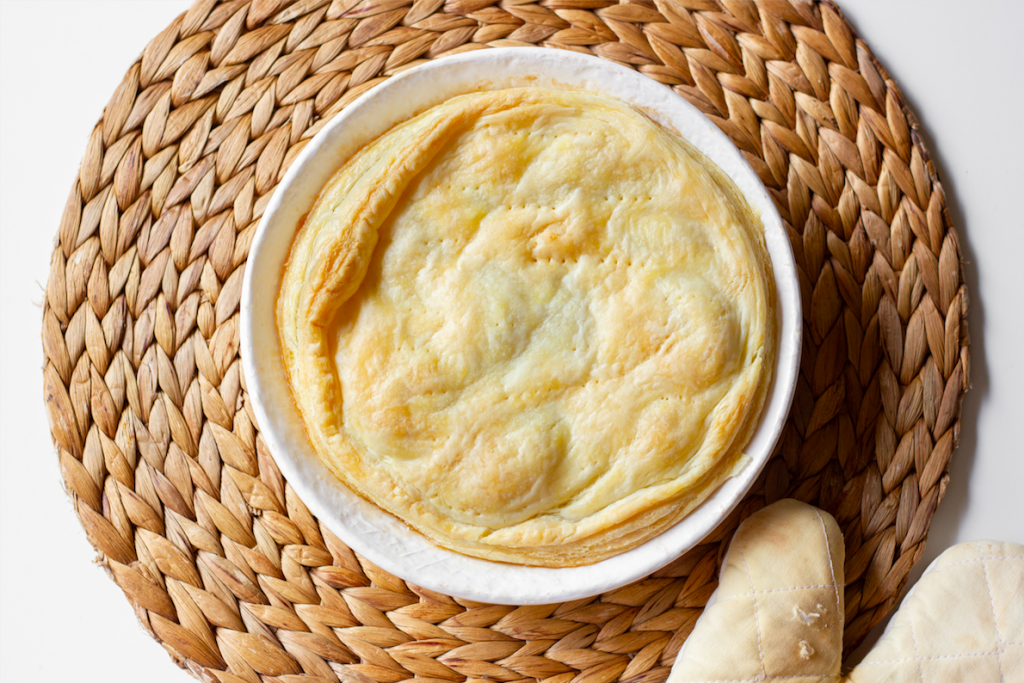 To unmold, cover the mold with a plate and reverse the mold.

Enjoy!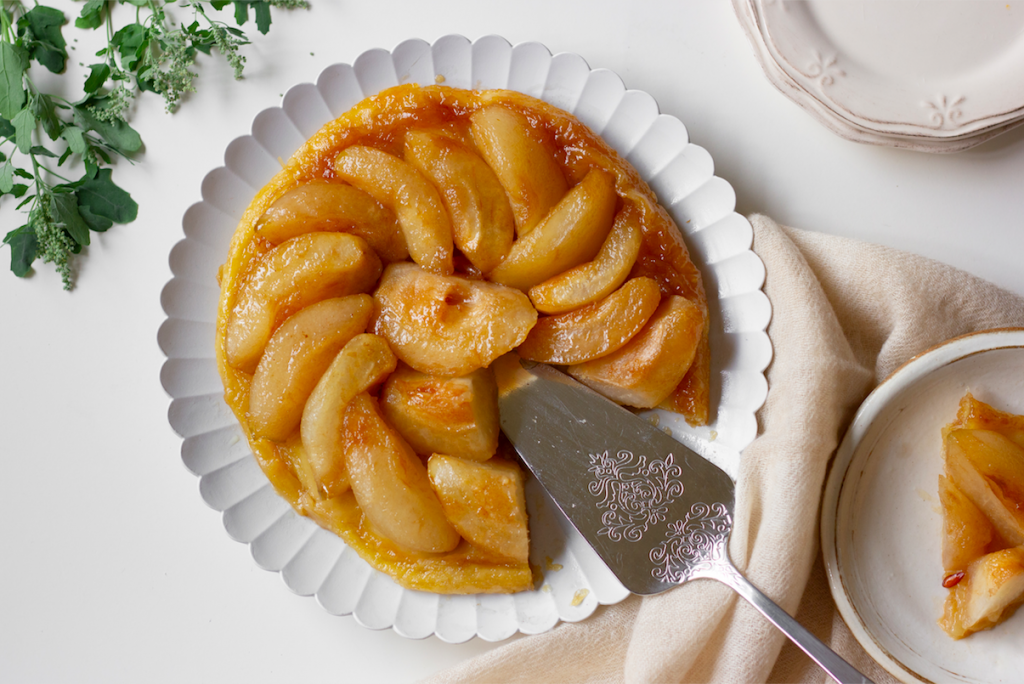 The homemade caramel goes so well with the pears and the flaky crust! Our Premade Puff Pastry will save you from all the kneading, rolling, folding…It will allow you to truly enjoy the baking process and the amazing autumn taste of the pear tarte tatin.
Our catering menu also offers Premade Tart Crust and Premade Pizza Dough for you to unleash your creativity and bake! Place the order now!
Proceeds from this catering service will directly support the charity program of SYB.

Our catering will not be in service from September 29th to October 4th due to the National Holiday.

We apologize for the inconvenience, and thank you for your understanding.
T.W.
Promotion Coordinator Intern