Trip To Shanghai Museum
上海博物馆之行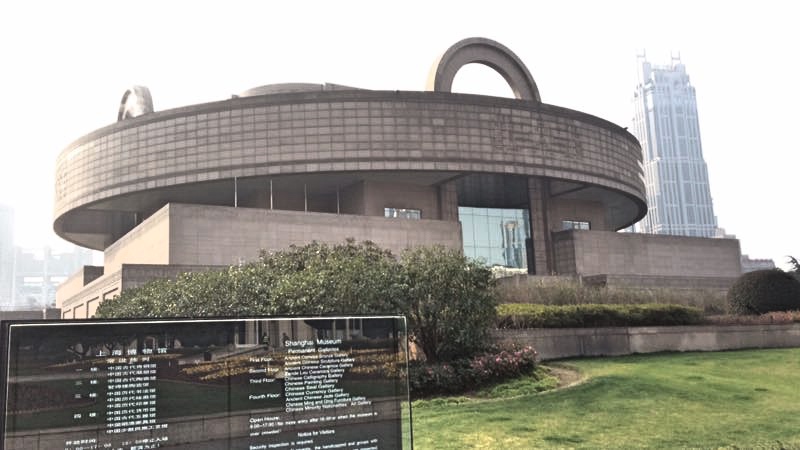 On February 26th, on a warm day in early spring, Shanghai Young Bakers' 9th batch of students visited the famous Museum of Shanghai. More than 30 students hailing from 6 different provinces – Liaoning, Gansu, Shaanxi, Henan, Anhui and Guangdong – as well as their social educator from Shanghai, represented a total of 7 provinces all having a long heritage. To make the visit more interesting and also to have students be prouder of their hometown heritage, we organized a game in which students had to find artifacts from their home province, take pictures of them and see who finds the most. 
2月26日,一个温暖的早春,我们海上青焙坊第九届的青年面包师一行人,来到著名的上海博物馆参观。本届30多名学生分别来自辽宁、甘肃、陕西、河南、安徽、广东六个不同的省份,加上生活老师的家乡——上海,合起来总共有七个省份,其中不乏文物大省。为了增加参观的趣味性,以及增添各省份学生对家乡的自豪感,参观的同时给大家做了一个小小的游戏,即寻找各省的出土文物,以照片为证,看谁找得多。
At the beginning of the activity, students organized themselves into groups of three to five and walked around to find artifacts from all over China. Within two hours, students were able to find artifacts from each others' home provinces.
There was one student from Henan who was not grouped with his other classmates from the same province. He did not rush to find his hometown's cultural relics but instead took a lot of pictures of cultural artifacts unearthed in Shanghai. When I asked him why did that, he smiled mysteriously and did not answer. There was no way that Shanghai had a more storied history than Henan, right? No way that it had more artifacts? I think he must have been worried that since there was only representative from Shanghai – me, the social educator – that I would lose the game.
活动开始,同学们三五成群,边走边看,了解了许多祖国各地的文物。在两个多小时的参观过程中,同学们时不时找到来自各自家乡,或者彼此家乡的古老文物。
有个河南来的同学,没有和同样来自河南的同学们走在一起,也不急着找家乡的文物,却拍了许多上海出土的文物照片。问他为什么,他神秘地笑笑不说话。我想,上海哪有河南历史悠久?文物众多?一定是他担心今天只有老师一人代表上海,怕我输了游戏吧。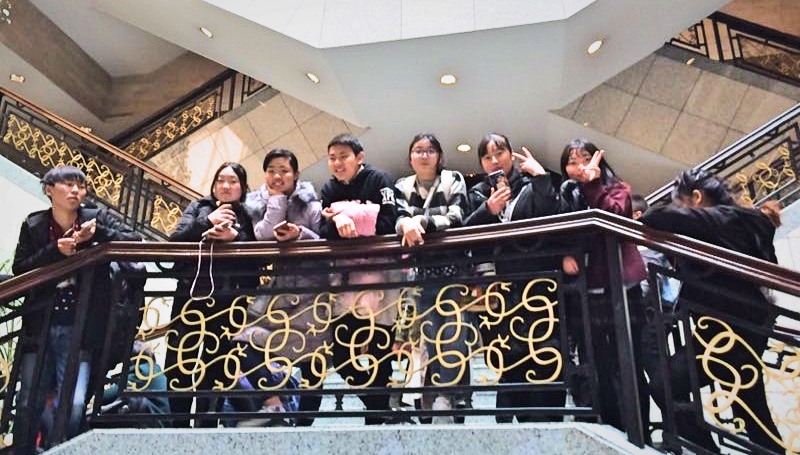 What a kind and simple child!
There was another student who constantly consulted his classmates and me whenever he encountered something that he did not understand. When he saw artifacts that he really liked he would find the best angle to take a photo with them. I believe that aside from keeping the photos as souvenirs, he would definitely share a few of the photos via WeChat with his mother in Guangdong. It must be great for a mother to her son enjoying his time with his classmates, for it reassures her that he is doing well living and learning on his own in Shanghai.
多么善良、朴实的孩子!
还有个学生,一路走,一路看,遇到不明白的就随时询问身旁的同学、老师。遇到特别心仪的文物更会忍不住找个最佳角度跟文物合影一张。我想除了自己留作纪念以外,他一定会挑几张特别帅气的用微信传给远在广东的妈妈欣赏。当妈妈看到了儿子和同学们朝气蓬勃的帅气模样,一定会放心儿子独自一人在上海的学习生活吧。
Our female students really loved taking pictures, aside from taking photos of artifacts for the game, they also took a lot of selfies with friends. This demonstrates how people coming from all over China can become friends with one another. This opportunity to make friends was only possible because the students were all participating in the French bakery programme.
我们的女同学们更是最爱拍照片了,除了完成指定的寻找家乡文物的游戏以外,她们一有闲暇就忍不住拉上三五好友来张自拍,记录下与来自五湖四海的同学们建立起的友谊,是法式烘焙这个缘分把大家聚在了一起。
Compared to when students first arrived in Shanghai last August, when they were all strangers to one another, the coldness and distance have long since dissipated, as evidenced by their radiant smiles today. They are like old, intimate friends who can trust one another with their secrets. This is because they came to Shanghai with the same goal – to study bakery together at Shanghai Young Bakers, to learn an important skill, to be able to live independently after graduation, and to take care of their families. We believe that through their perseverance and hard work they will make the best tasting French bread and the sweetest French cakes in the not-so-distant future.
看着他们灿烂的笑容,对比去年8月底刚来上海的时候,同学们彼此之间的那份陌生早已了无踪影,取而代之的是老朋友般的亲密无间。因为他们来到上海都有一个共同的目标——在海上青焙坊一起学好烘焙,求得一技之长,从而在毕业后自力更生,照顾家庭。我们相信,通过他们的不懈努力,将来一定会做出最好吃的法式面包,和最香甜的法式蛋糕。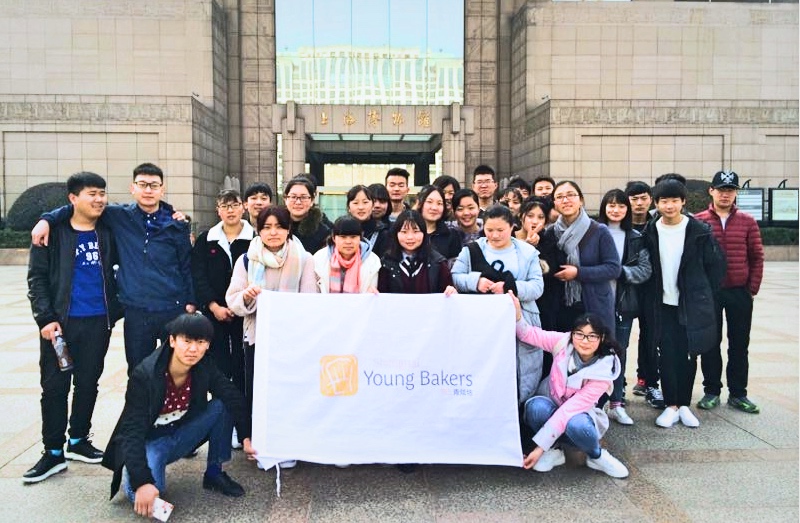 We wish them all the best! We wish all the young bakers a wonderful new semester of learning, so that they can become the best they can be.
祝福他们!祝愿所有SYB的青年面包师们在新的学期中,能够进一步成长,做更好的自己。
ZHU Yunyun Social Educator
朱贇贇 生活老师