Have our teachers for yourself in a booked class!
与我们的烘焙老师一起开启订制课程之旅!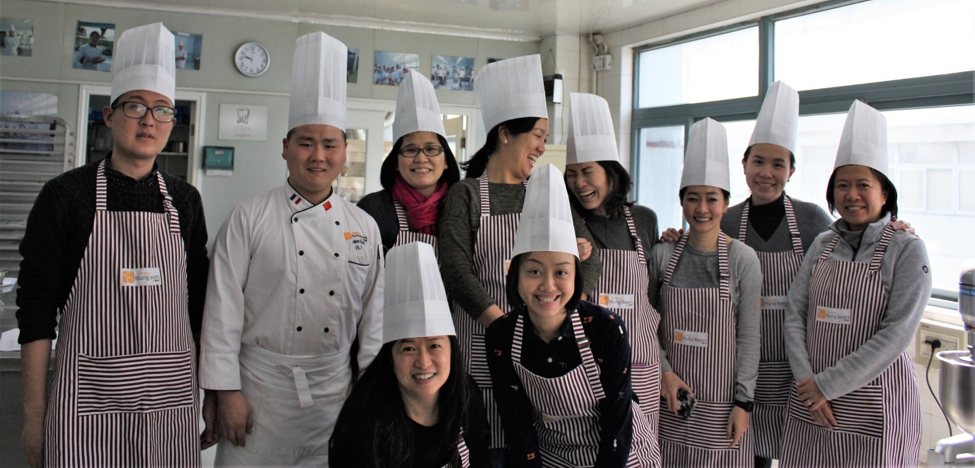 Haven't got a chance to join our public classes because it happens on weekends? Been thinking about learning a specific recipe? Looking for a group activity that is fun yet meaningful?
Look no further! At Shanghai Young Bakers, we have just what you need! Organise a class at your own convenience, doing recipes of your choice! How awesome is that?
还在因为烘焙公开课开在周末而没空参加而烦恼吗?有兴趣学习你挑选的烘焙配方吗?仍然在寻找有意义有意思的团队活动吗?
不要再犹豫啦!在海上青焙坊,我们能满足您的这些要求!
But what's the catch? There is arequirement of at least 8 people to start a class!
It's time to gather all your friends and family to make your dream class happen!
您只要和我们说您方便的时间和想做的烘焙产品,我们来帮你组织安排课程!酷炫有没有
但是需注意一点,我们开课的前提是至少8人噢~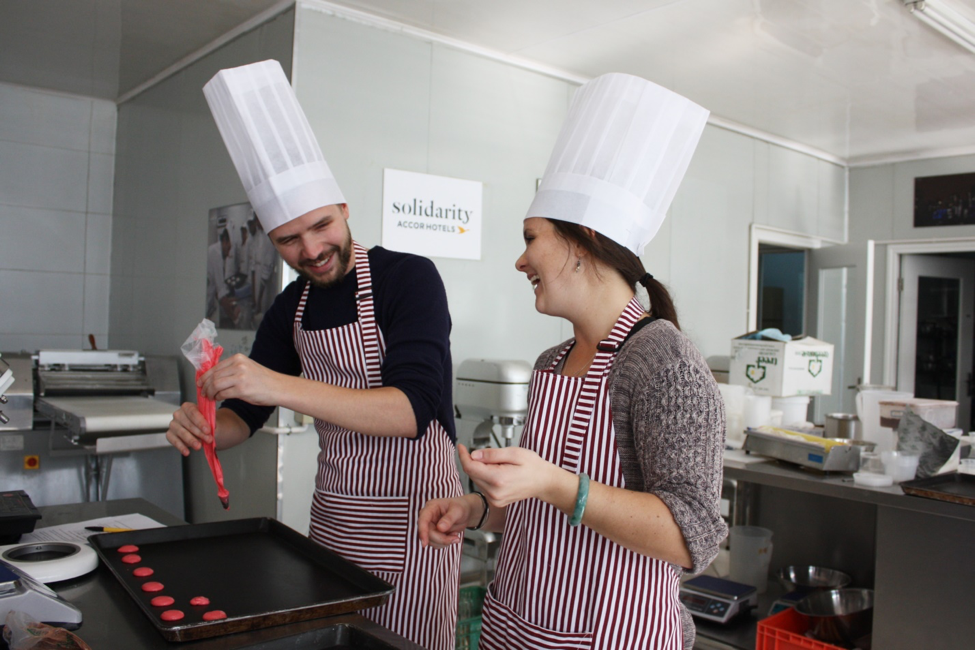 Here is more information about our most commonly booked class:
Duration: 3-4 hours
Cost/Person: 500RMB + 100RMB for lunch
Available Days: Thu, Fri, Sat, Sun
Class Size: 8-20 participants per class
Class Content/ Recipes: Bread/ Pastry
Address: Suide Road, Putuo District (40 mindrive from city centre)
Looking for something else? Feel free to contact us to work something out! We have classes for kids and corporate teams as well.
Besides loads of fun, expect a great learning experience with our teachers that have graduated from France and have at least 2 years of teaching experience!
快快告诉你的朋友们一起来,让梦想中的课程实现!
更多关于预定课程的信息如下:
持续时间:3-4小时
可选日期:周四,周五,周六,周日
课程规模:每节课8-20人
课程内容:面包/糕点
地址:普陀区,绥德路(市中心40分钟车程)
还想知道更多吗?欢迎联系我们咨询更多信息~我们也有针对小孩子和团队建设的烘焙活动哦。除了可以收获大量的手工快乐,我们的课程老师也是从法国毕业,拥有丰厚的、至少两年教学经验的专业烘焙师噢!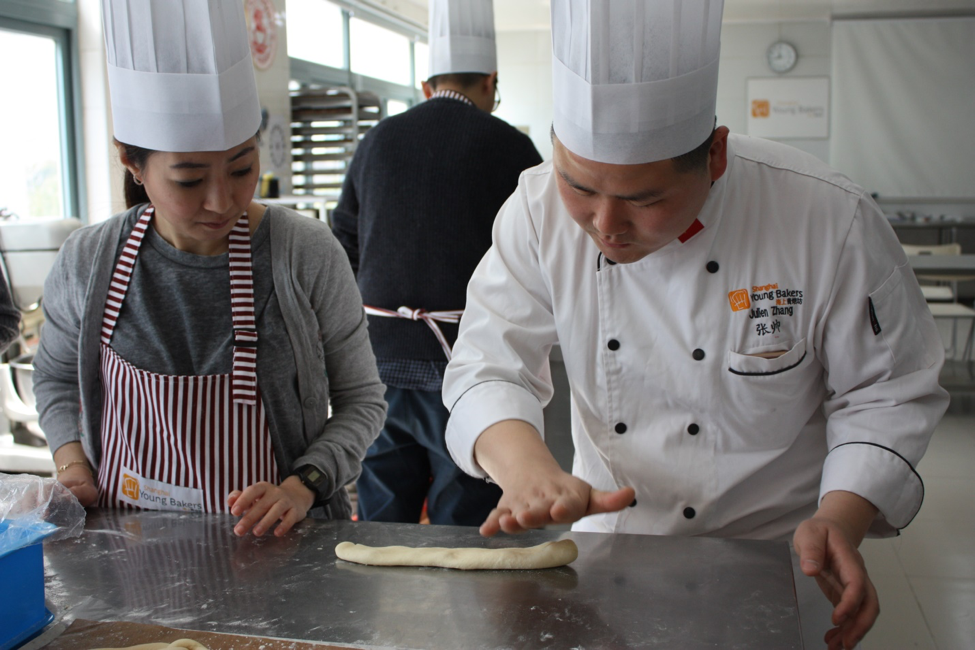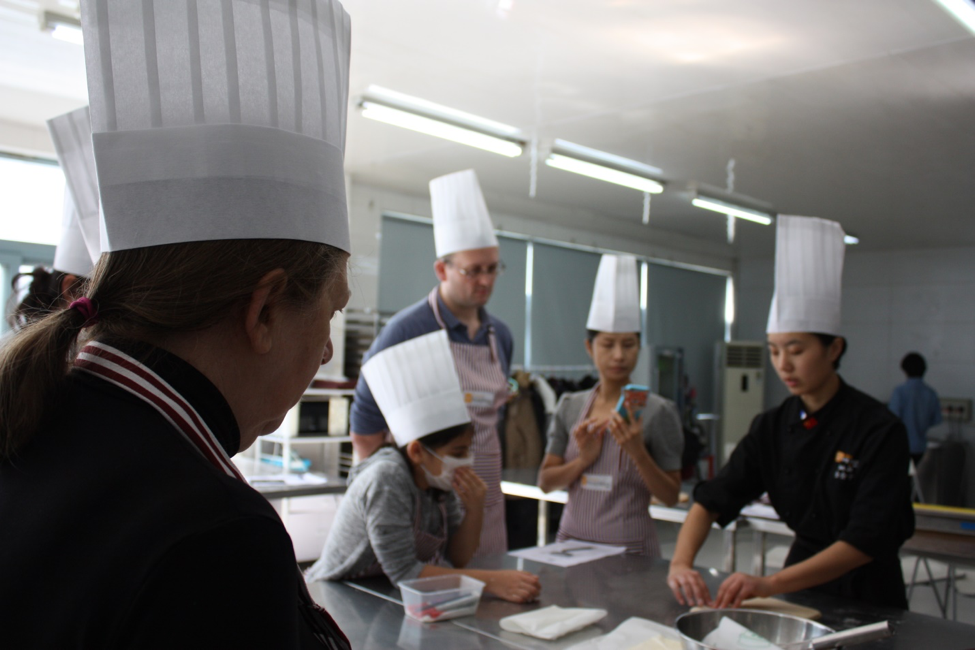 Meet our bakery teacher (Liu Dong) and pastry teacher (Wang Jingyi) in real life!
想不想亲自见到我们的面包师(刘东)和甜点师(王竞怡)?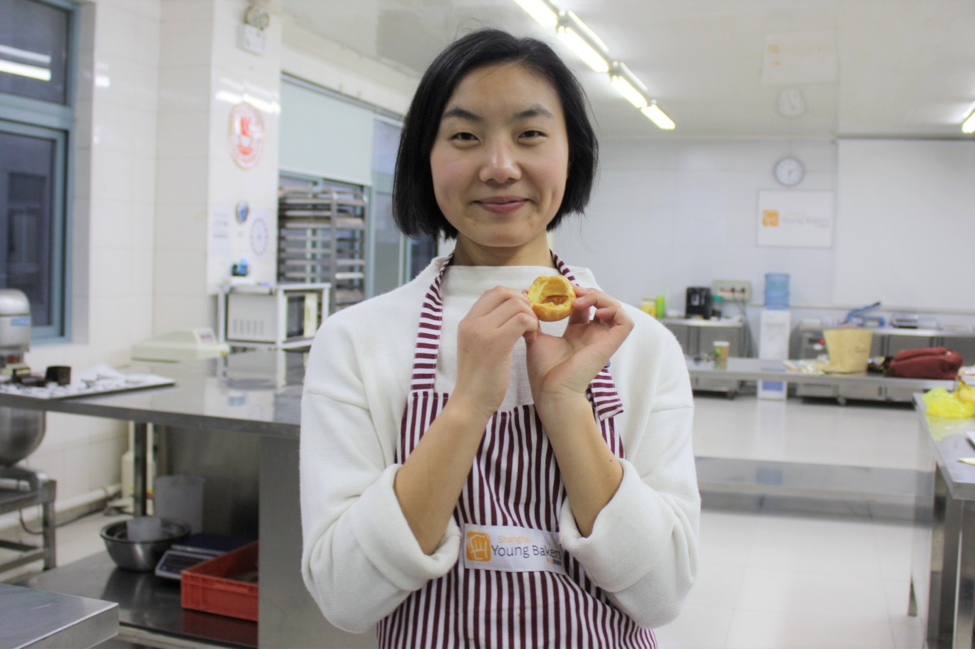 Doubt their expertise? Come on down for a class to quiz our teachers and satisfy your curiosity in baking!
For enquiries/ registration:
Please contact our Social Enterprise Coordinator, Eve :
Email: baking@shanghaiyoungbakers.com
Contact Number: 136 8168 7194
对老师的专业度有疑问?欢迎来参与课程对老师进行考察,保持你对烘焙的好奇心!
报名需知:
请联系我们的社会企业负责人,吴宜骅:
邮件:baking@shanghaiyoungbakers.com
电话:136 8168 7194
Wechat(微信):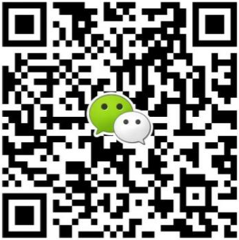 Note: Please contact us at your earliest convenience to book a class. 
提醒:如有意向,请您尽快告知我们您的预定意向。