That's Shanghai: Two Young Bakers bake their way from Inner Mongolia to Shanghai
2名海上青焙坊学生从内蒙古到上海的烘焙之路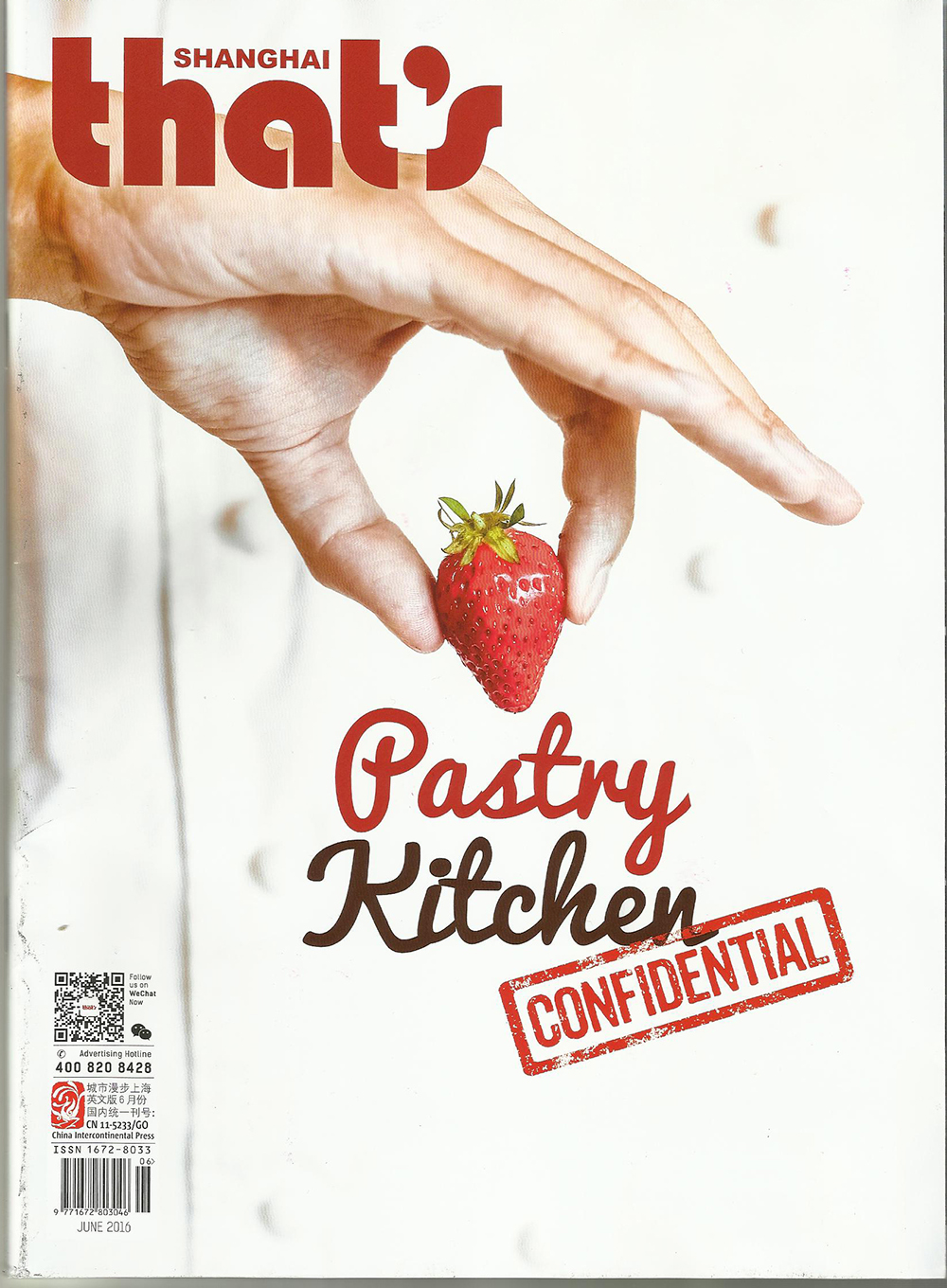 Story of two SYB students is on magazine That's Shanghai, check out the excerpt below.
海上青焙坊两个学生的故事刊登在杂志That's Shanghai上,一起来看看精彩片段的中文版吧!
Of the class, Inner Mongolia native Ben Gu (20) and Sam Xue (19) probably traveled the longest distance to get to Shanghai. Being so far away from home for the first time was challenging in the beginning, but both were eager to explore opportunities in big cities.
"I really enjoy the atmosphere here, it feels like a big family. We didn't know anyone else when we first arrived, but since our classmates are all around our age, we hit it off quickly and the dynamic became so much fun. I really enjoy spending time with the group," Gu says.
在班上,来自内蒙古自治区的谷同学(20岁)和薛同学(19岁)到达上海所经的路途可能是最长的。第一次离家那么远在最初的时候是一种挑战,但他们也渴望在大城市中寻找机会。
"我真的很享受这里的环境氛围,它真的很像一个大家庭。当我们第一次到这里时,我们完全不了解其他人,但是因为我们的同学都是和我们相似的年纪,所以我们很快就熟悉了并且我们之间的交流很有趣。我真的很享受和大家待在一起。"谷说。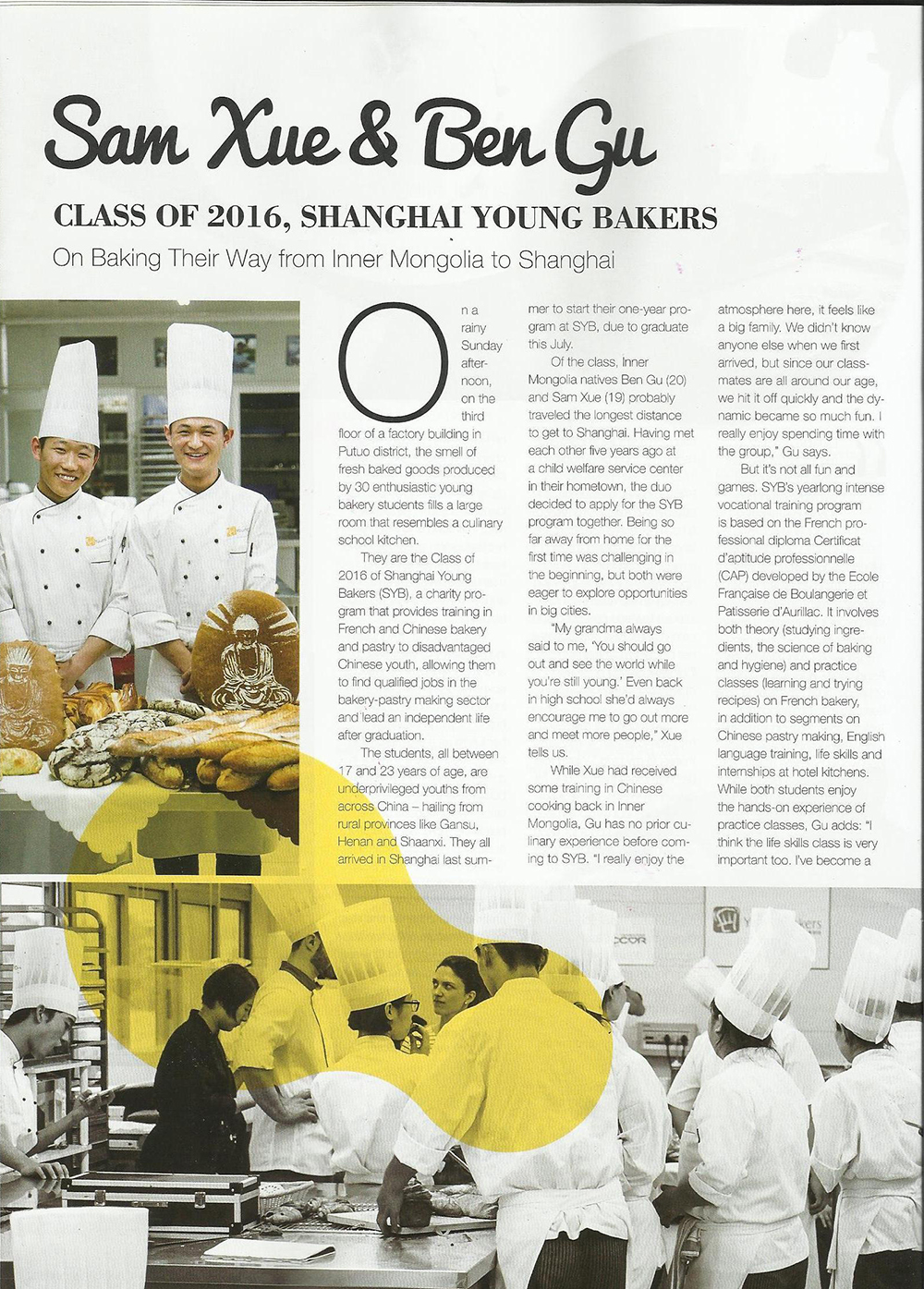 But it's not all fun and games. SYB's yearlong intense vocational training program involves both theory and practice classes on French bakery, in addition to segments on Chinese pastry making, English language training, life skills and internships at hotel kitchens.
While both students enjoy the hands-on experience of practice classes, Gu adds: "I think the life skills class is very important too. I've become a lot more independent as a result of it."
With just a little over a month until graduation, the best friends are hoping to stay in Shanghai afterwards. "I want to focus on pastry and be really good at it – especially in making desserts and cakes. One day, if I do return [to Inner Mongolia], I think it will be useful. There's a market for sweets." He also adds, "I think I'll be baking and making pastries for a very long time; I really enjoy doing it."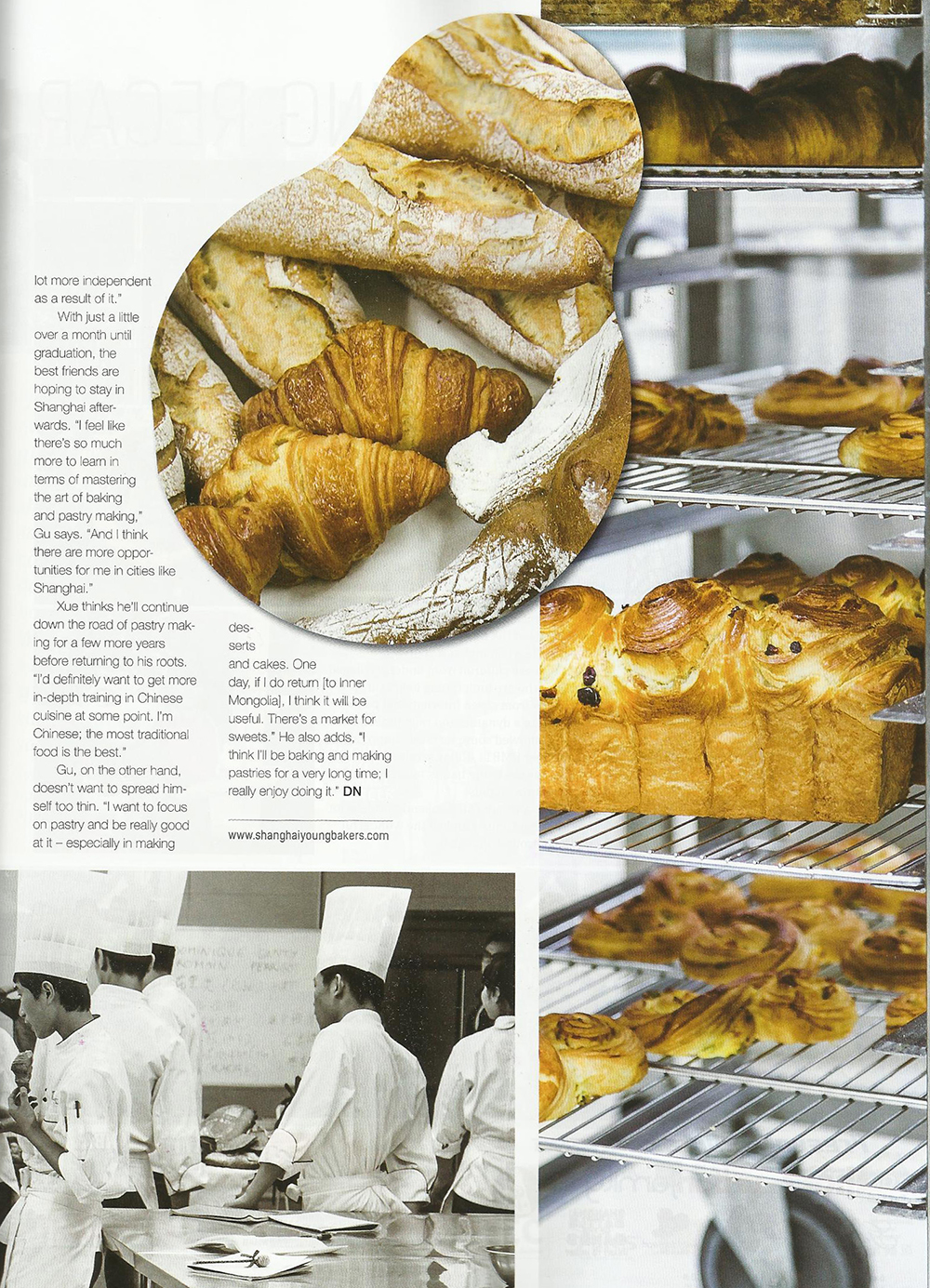 但在海上青焙坊学习并不是只有乐趣和游戏。海上青培坊长达一年的烘焙培训计划是高强度的,包括法国面包西点理论和实践课程,此外还有西式面点课程,英语课,生活技能课和在酒店的实习。
两个学生都很享受实践课所获得的经验,此外谷还补充道:"我觉得生活技能课也非常重要。通过生活技能课,我变得比以前更独立了。"
距离毕业还有一个多月的时间了,两位好朋友都希望留在上海。"如果有一天我真的回到内蒙古,我认为这是很有益的。在那里甜品有很大的市场。"他还补充说,"我认为在接下来的很长一段时间,我都继续烘焙和制作西点;我真的很喜欢做这件事。"
本文由SYB志愿者孙锶煜Janny翻译