SYB Baking Story- Chapter 5 | Zeng Juanjuan & Lemon Tart
海上青焙坊烘焙故事-第五章 | 曾娟娟和柠檬挞配方
With love for charity and passion for bakery, Zeng Juanjuan was sent by AmKham, an NGO is Qinghai, to study French pastry with SYB. When she graduates, she will go back to Qinghai to help the NGO develop their social cafe in Yushu, and open a bakery training to help disadvantaged youth affected by the earthquake. In this video, Zeng shows her expertise in traditional French pastry by demonstrating her favorite recipe: lemon tart.
满怀对慈善和烘焙的热爱,曾娟娟由青海省安康青少年贫困救助中心派到海上青焙坊来学习法式西点的制作。她毕业后会回到青海去帮助这个慈善机构发展在玉树的社会企业咖啡,并且运行一个烘焙培训项目来帮助地震受灾的贫困青年。在这个视频中,曾娟娟将会通过制作最爱的柠檬挞来展示她传统法式西点的专业技能。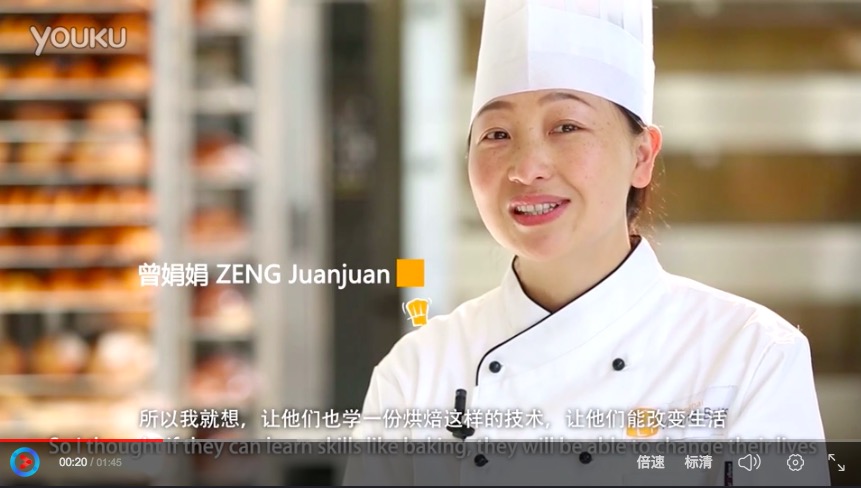 Click the picture above to check out the video to discover her story with SYB and the simplified steps to making a perfect lemon tart, you can also sign up for the Lemon Tart & Fenetra (orange almond tart) class on May.21st to learn more!
点击上图观看视频来听听她和SYB的故事,还有简易的柠檬挞制作过程。你也可以报名参加5月21日的SYB公开课,学习传统柠檬挞和法式橙子杏仁挞配方!
The video is fully sponsored by CARAT China
本视频由凯络中国公司赞助制作