SYB Baking Story-Chapter 3 |Chen Hongtao & Italian bread recipe
海上青焙坊烘焙故事-第三章|陈洪涛和意大利面包配方
Are you a fan of Italian style bread? Then Come and check this new chapter of SYB Baking Story video featuring SYB graduate Chen Hongtao and his favorite recipe Ciabatta, traditional traditional Italian bread from Verona. Now woring as Chief Baker in a social café run by Chi Heng Foundation named Village 127, Chen is willing to share his story and his bakery expertise with you!
你爱传统意大利面包吗?那就不要错过这一期的烘焙故事系列视频!本期视频中,SYB的毕业生陈洪涛将会展示他最爱的配方——来自意大利维罗纳的传统面包夏巴塔。陈洪涛是SYB的毕业生,他现在是智行基金会运营的慈善咖啡馆Village127的烘焙主厨。他在视频中也会和你分享自己的故事,快来看看吧!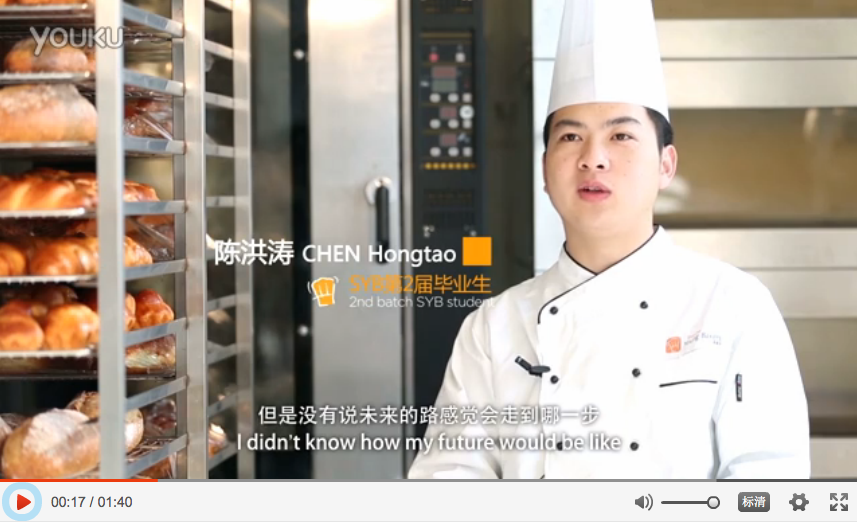 Stay tuned for the next chapter of SYB Baking Story! Discover more secret recipes and more students' stories!
敬请期待下一章SYB烘焙故事!发现更多配方,了解更多学生的故事!
The video is fully sponsored by CARAT China
本视频由凯络中国公司赞助制作