A New Year symbol of changes and accomplishments
新改变  新进步   迎接新一年
Read the full newsletter here…
The Young Bakers just came back from home after celebrating New Year with their families and relatives they haven't seen for one semester. They have already completed half of their curriculum and it is time for them as for us to think about all challenges they have been facing since they arrived in Shanghai. 
在春节假期与家人亲友短暂的团聚之后,海上青焙坊的学员从家乡回到了上海。为期一年的培训项目业已过半,正是时候该总结一下这半年来学员和老师所应对的挑战以及取得的成绩。
A few months ago, when the Young Bakers started the program, we could see fear and interrogation for the future in their eyes. A lack of confidence that started to disappear when they baked their first breads in class and get in five stars hotels or high standard bakeries in the city to start their internship. They begin to measure what this new environment offers as opportunities and how they could be part of it if they work hard.
几个月前,当学员们刚刚开始培训项目的时候,我们能从他们的眼中读到畏惧和疑问。然而,当学员们第一次在课堂上烤出面包,特别是他们开始在市区的五星级酒店和精品烘焙房实习的时候,自信一点点地回到他们的脸上。他们开始相信新环境会带来新机遇,如果他们努力工作和学习,崭新的机会也会降临在他们自己的头上。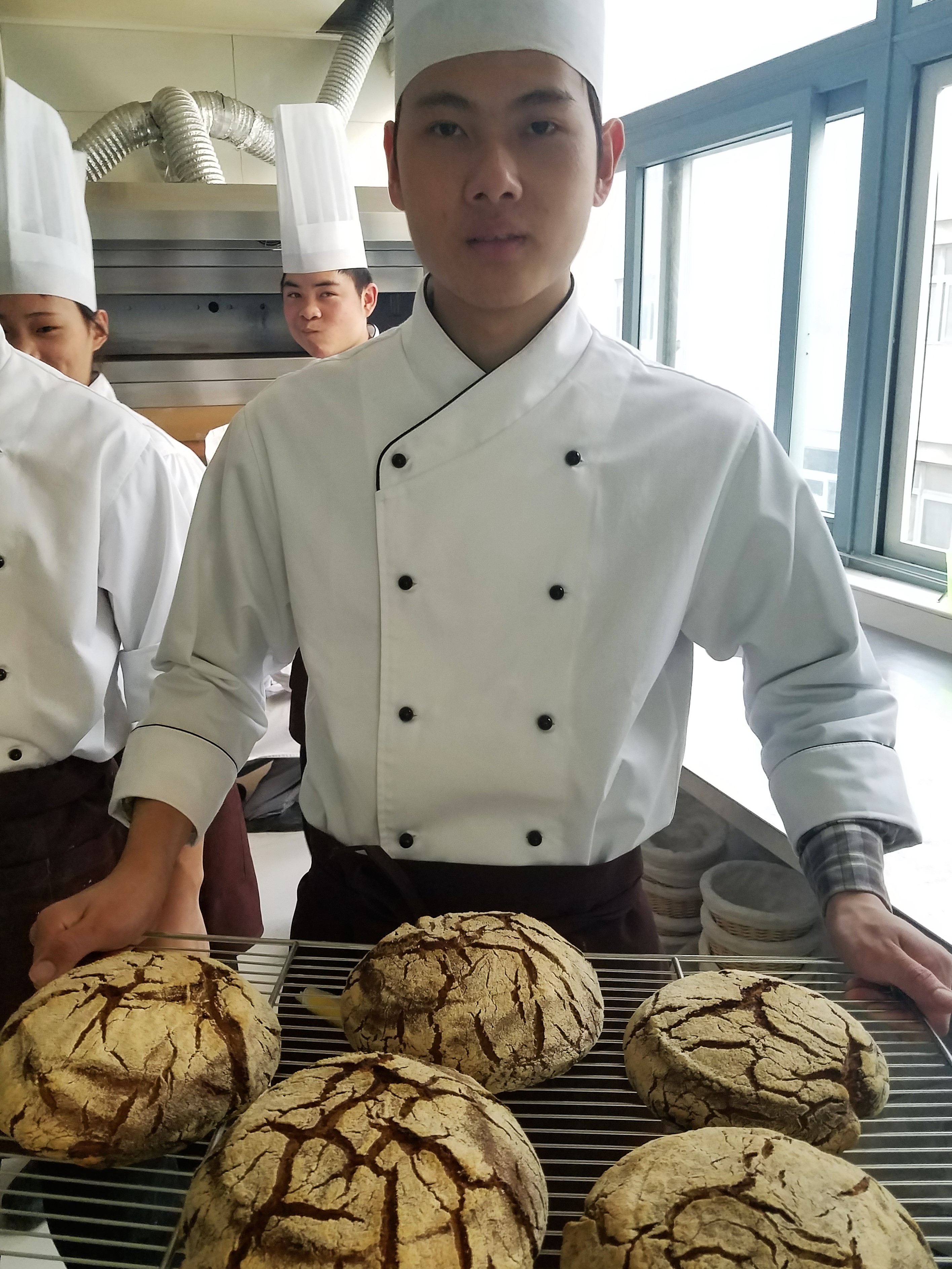 Learning a skill is essential for a better future but they need tools to use it efficiently. This year Shanghai Young Bakers partners with Professor Li Xiaowen from East China Normal University to develop a specific life skills curriculum for the Young Bakers. The development of a self-identity is essential for teenagers to become responsible adults. Professor Li Xiaowen and Professor Wu Yuru together with their graduate students and our social educator Zhu Yunyun explain the approach:
所谓"工欲善其事,必先利其器",要开创更美好的未来,必须学习新技能,当然还要有必要的工具。从2016年开始,海上青焙坊与华东师范大学的李晓文教授合作,开发了一整套生活技能的课程。要成长为有责任心的成年人,青少年对自我的认知是关键。李教授和吴玉如教授带领华东师范大学研究生以及海上青焙坊的生活老师朱赟赟作了如下介绍。
The curriculum is designed to be close to the students, integrating psychological intervention, knowledge acquisition, capability cultivation, and artistic expression.  Students are trained to develop the capability of self-adjustment through a series of activities resulting in solving the problems they face in their study and daily lives. During the first semester the focus was put on the following aspects:
Cultivating the sense of being in a group, the spirit of collaboration, and the capability of organizing things;
Designing the curriculum so that specific issues common in students' lives are addressed;
Inspiring students to seek self-improvement.
课程贴近学生,把心理干预、知识学习、能力培养和文学艺术表达融合一体,在各种生动的活动中培养学生自我调节的意识,在解决当前面临的问题和承担生活学习任务中,锻炼培养学生的能力。 一个学期教学侧重于以下几方面,并且取得了明显效果:
一、建设集体,培养合作和组织能力
二、针对具体问题设计课程
三、催化学生自我发展
Students are exposed to knowledge in various fields by performing in sketches based on some literary pieces so that they will feel inspired and start to think about the meaning of life. Students are also encouraged to create and act in their own mini-plays, expressing themselves through poetry or drama with an extended horizon, and strengthening kinship, friendship, and ties with their home country.  By doing so, students have acquired a sense of self-identity and self-development.  
学生们在参与各种文学艺术表演中了解各种知识、思考人生意义、感受积极的精神。通过小品、诗歌和教育戏剧,引导学生参与表演和创作,体验表达和交流内心感受,放大视野、强化亲情、乡情、友情,学生在这些情义中定位自我,催化自我发展的动力。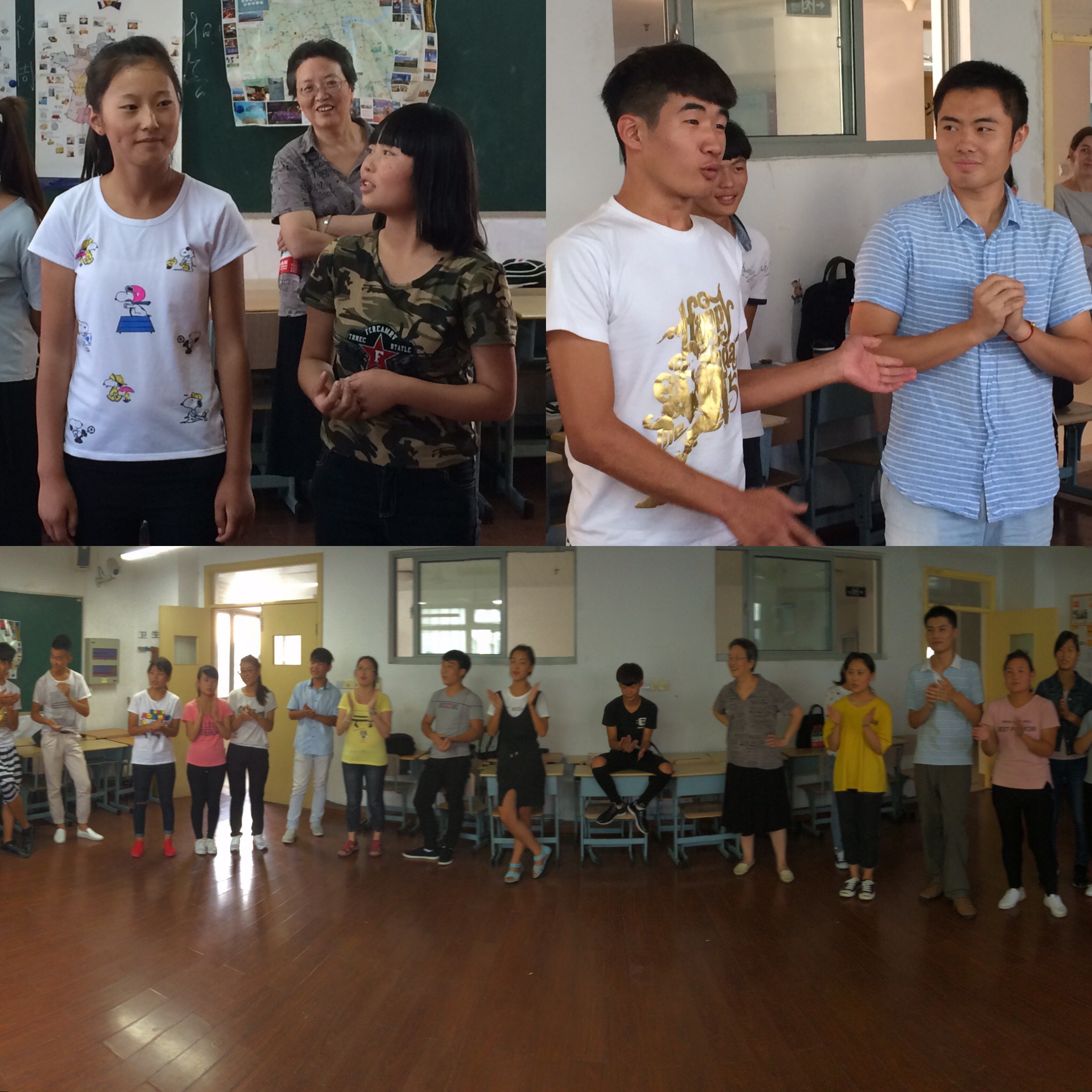 Through this program and activities specially designed for them, the Young Bakers changed a lot and accept who they were and who they want to be in the future.
通过这些为学员们量身打造的课程和活动,他们有了很大的改变,不仅更容易接受他们的过去,更清楚为了美好的明天,他们应该如何前行。
That is the best gift we can receive from them for the New Year. On the behalf of the Young Bakers we wish you all a Happy Year of the Rooster!
这也是学员们能够给予我们的最好的新年礼物。再次我谨代表海上青焙坊,再次祝大家新年快乐,鸡年大吉!
Marine
Program Director 
玛琳
项目主管
Read the full newsletter here…