Our dear 149 graduates & 30 students, the SYB family!
我们亲爱的149位毕业生和30位在校学生,海上青焙坊大家庭!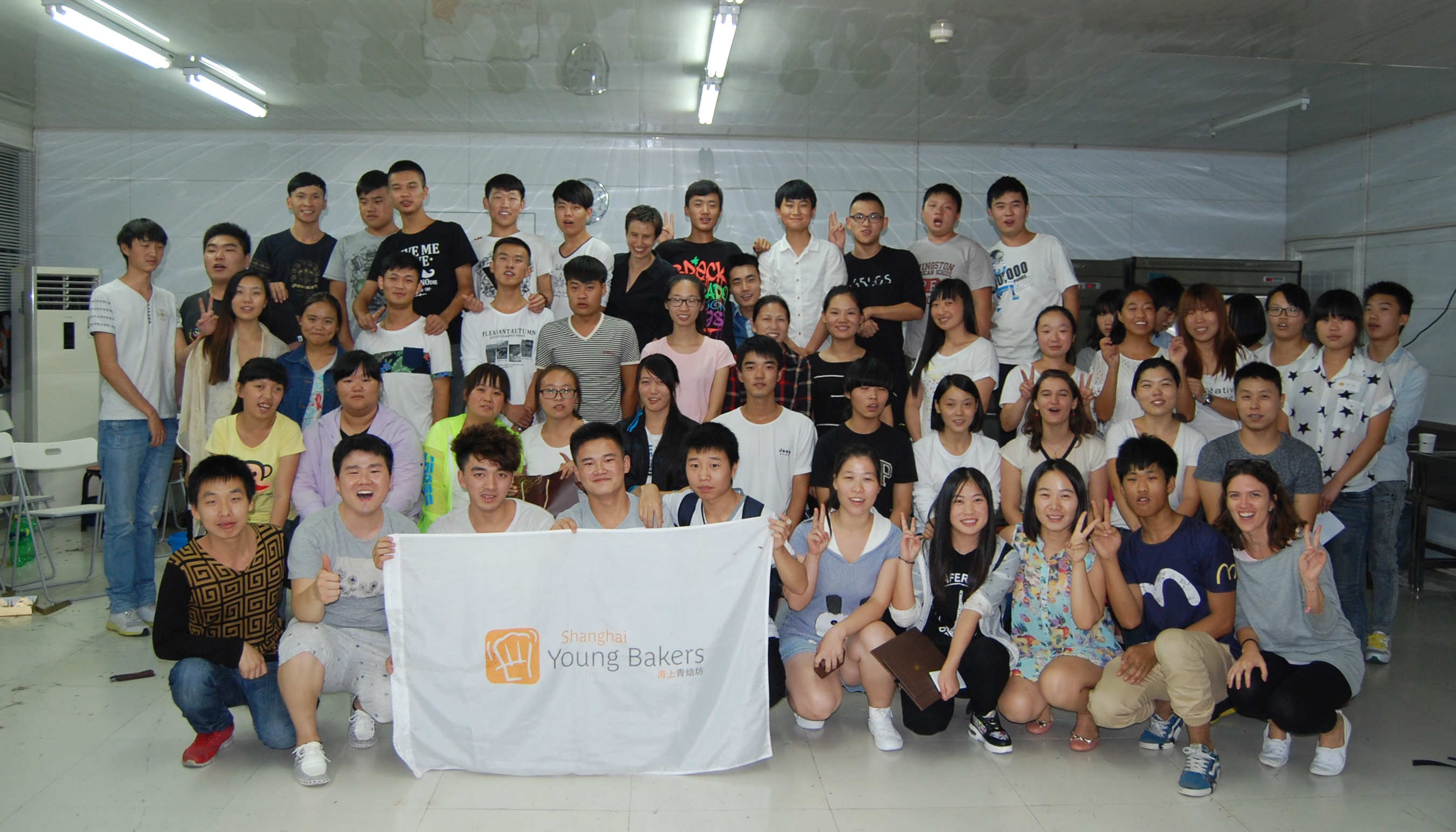 Frequently we are asked about what the students have become after graduation and if we are still in touch with them. Actually to me, one of the most amazing part of our work is the fulfillment of meeting up with the graduates working for different bakery-related companies around Shanghai and China, mostly in private quality bakeries or western-style restaurants and high-end hotels. Indeed, with now 149 graduates from the program, we are very proud to be able to keep in touch with them and follow them along their career as bakers. Very often we have the chance to see one or several of them at our baking center, where they come to have a chat or to help out our teachers with the social enterprise services, or even just as amazing, to help the current students by sharing their experience. Thanks to them, SYB can feel like a home away from home to the current students.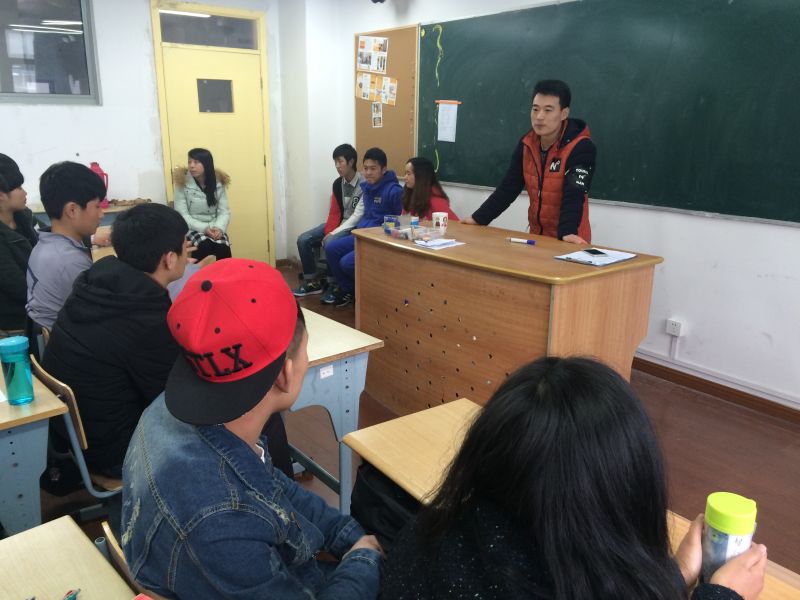 海上青焙坊学生毕业后发展如何,是否还与我们保持联系,这些都是我们常常被问起的话题。其实再次和已经在烘焙行业中工作了的毕业生们相见时感受到的那种成就感,是对我来说,我们工作最美妙的一部分,我们的毕业生或是留在上海或是去了中国其他地区,他们中的大部分选择了在出色的私人面包房或者西餐厅或者高端酒店工作。诚然,逾今149名学生从青焙坊毕业,我们骄傲而欣喜能够一直和他们保持着联系,并注视伴随着他们作为烘焙师在行业里的成长。我们会不时在烘焙中心看见他们,有时是一个,有时是几个,他们回来聊聊家常,或在社会企业服务中一起协助青焙坊的老师,或者更妙,他们将自己几年来的经验与感悟分享给现在的学生们。正是因为他们,海上青焙坊对于在校的学生来说才像一个虽不是家而胜似家的地方。
The joy of meeting up with the graduates on a regular basis is one of the most rewarding part of our job, and their achievements never cease to amaze us! For instance, we are extremely proud to now have a graduate working as the Sous-Chef at the Portman Ritz-Carlton hotel, another one working as Chef Baker and managing a whole team at a French bakery in Ningbo, two of them currently working at Junior Bakers for our long-term partner yeast producer Lesaffre and with promising career evolution…We also have graduates working as bakers and pastry Chefs for high-end restaurants or bakeries in Shanghai such as Barney's Bakery, and other big cities such as Xian, Guangzhou, Beijing…
能够时不时和我们毕业生会面交谈的喜悦是对我们工作最丰厚的奖励,而他们的成就更是不停的让我们感到惊艳!我们是如此以我们这些毕业生们而自豪,例如我们有一个毕业生今天是上海波特曼丽思卡尔顿酒店的副厨,还有一位是在一家宁波的法式烘焙面包房领导一整个团队的大师傅。在我们长期合作伙伴酵母生产商乐斯福,也有我们两位毕业生作为初级烘焙师在此工作,并有着良好的职业前景。我们的毕业生还有不少现在是高端酒店或面包房的面包或西点师傅,比如上海的巴尼烘焙坊,他们的工作地点遍及中国各大城市,上海,西安,广州,北京….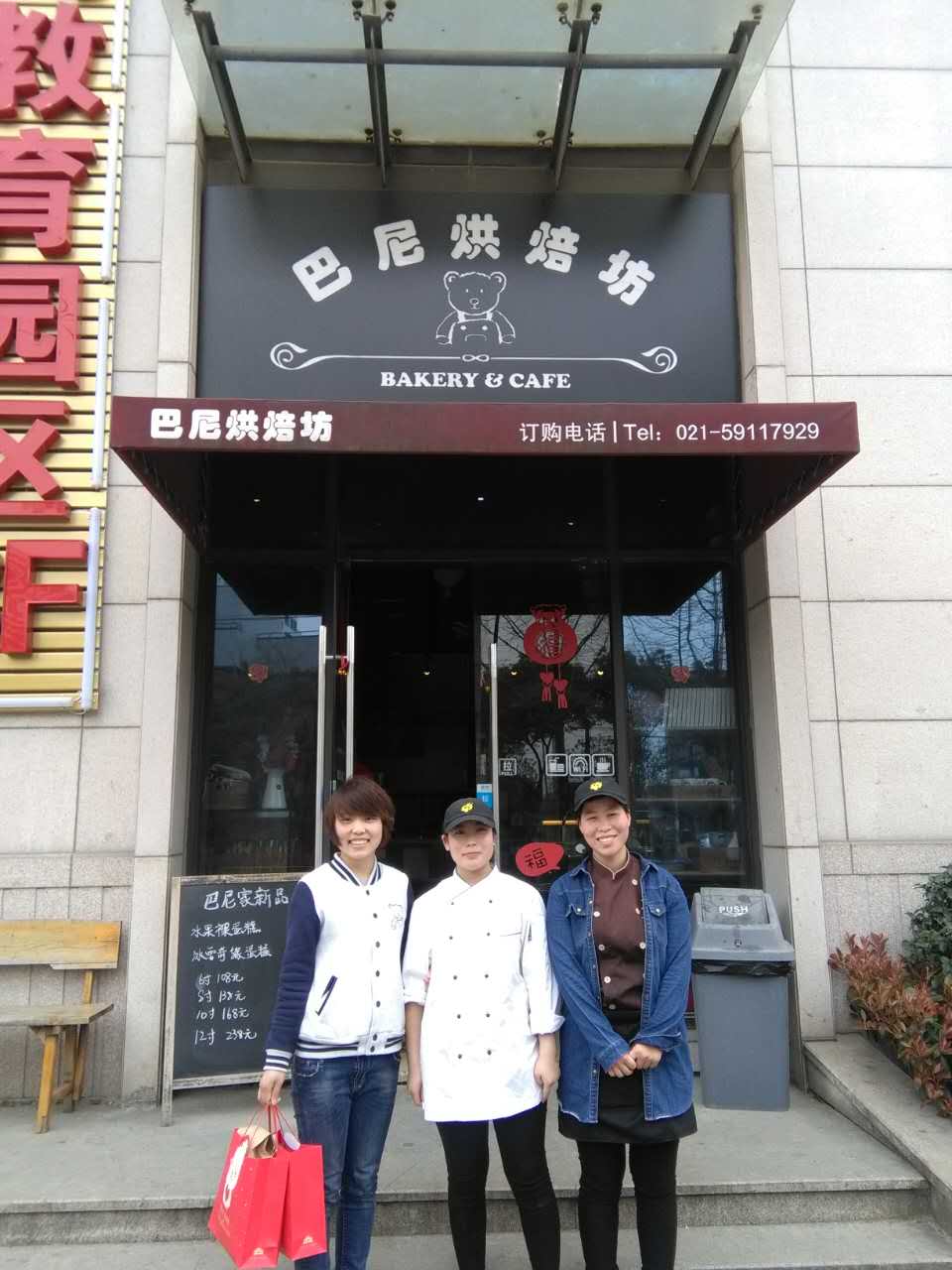 Given the high and growing demand for qualified bakers in China, and the recognition of their training at SYB, the students receive at least 2 to 3 job offers each to choose from before graduation and are able to confirm their employment within two weeks upon graduation. Thus, we are very pleased to be able to serve as a platform between the professional bakery network and our freshly graduates, and you are welcome to contact us if you would like to become SYB' official employment partner! We also organize a career fair in July each year, where interested companies present their job opportunities and meet the students.
今天中国对于优秀烘焙师的需求日益增长,而海上青焙坊毕业生所接受的烘焙培训享有极高的认可度,学生们在毕业前都可以收到至少两三个工作offer,并且毕业后两周之内就可以正式确定他们的工作。因此,我们很荣幸可以作为这样一个连结专业烘焙行业和我们新毕业生的平台。如果你也想和海上青焙坊建立正式就业合作伙伴关系的话,欢迎联系我们!我们同样在每年七月份的时候是会组织招聘会,在这里对青焙坊烘焙师们感兴趣的公司可以来此与学生见面并介绍工作机会。
After graduation, most of the students decide to stay in Shanghai and some prefer to go to second-tier cities closer to their home. How they will choose their job will depend mainly on one thing: how much they can keep learning and improving within the company. It is extremely moving to see their strong passion for baking, especially as none of them had tasted French-style bread before joining SYB!
Thanks to number one global media agency Carat, we are able to keep unforgettable testimonies from some of them, through a series of 6 short videos showcasing the impact of SYB on the life of our students, graduates and teachers, and how baking has changed their life. We invite all of you to watch these very touching videos here and to share them with your friends and colleagues, but most of all to take action is supporting our social mission by signing up to our public baking classes!
大部分学生毕业后会选择留在上海,也有一部分会选择留在离家乡更近的二线城市。他们选择一份工作的原因其实大部分取决于一件事,那就是在该公司中他们会有多少继续学习的机会和成长的空间。每每看到他们对烘焙深沉的热爱总是人十分感动,尤其是他们在加入海上青焙坊之前甚至没有真正品尝过法式烘焙的面包!
感谢全球专业媒体服务公司凯络,我们能够将我们一些学员的感言以六个小视频的形式记录下来,在视频中他们讲述了海上青焙坊为我们学生、毕业生、老师们带来的影响以及海上青焙坊如何改变了他们的生活。你可以在这里看到这些令人感动的视频并且与你的同事与朋友分享,当然最重要的是你可以报名参加我们的烘焙公开课来为我们的慈善事业助力!
 Emilie, Program Director
艾米丽,项目总监