SYB:One year to change the life of 32 young adults!
海上青焙坊的育人目标:用一年培训改变32名青年人的生活
Coming from disadvantaged backgrounds, most the SYB students have all been through extremely difficult times: from the loss of one or both parents, the responsibility to support their family, brothers and sisters, the sacrifice of aborting their studies in order to make a living and survive… All of these have left a deep impact on their personality, the way they react to their environment today, and the fact they had lost hope for a brighter future before entering SYB.
由于出身于贫困的家庭,海上青焙坊的学生大部分都经历过一段较为艰辛的生活:他们当中有的学生因父母单方或双方过世,不得不过早担负起照顾家庭与兄弟姐妹的责任,或者被迫放弃自己的学业来谋生…… 这些都一定程度上塑造了他们与同龄人不太一样的性格及处事的方式。
Thus since the launch of our program in 2009, our team has set itself a very challenging goal: to change the life of 32 young adults in one-year time. By helping them gain back confidence into themselves and their future, our aim is to facilitate their integration into society while having them set their own values and goals.
自海上青焙坊项目于2009年成立,我们的团队设定一个很有挑战性的目标:用一年的时间改变32个年轻人的生活。通过帮助他们重建对自己及对未来信心,我们旨于帮助他们融入社会的同时,确立自己的价值观与目标。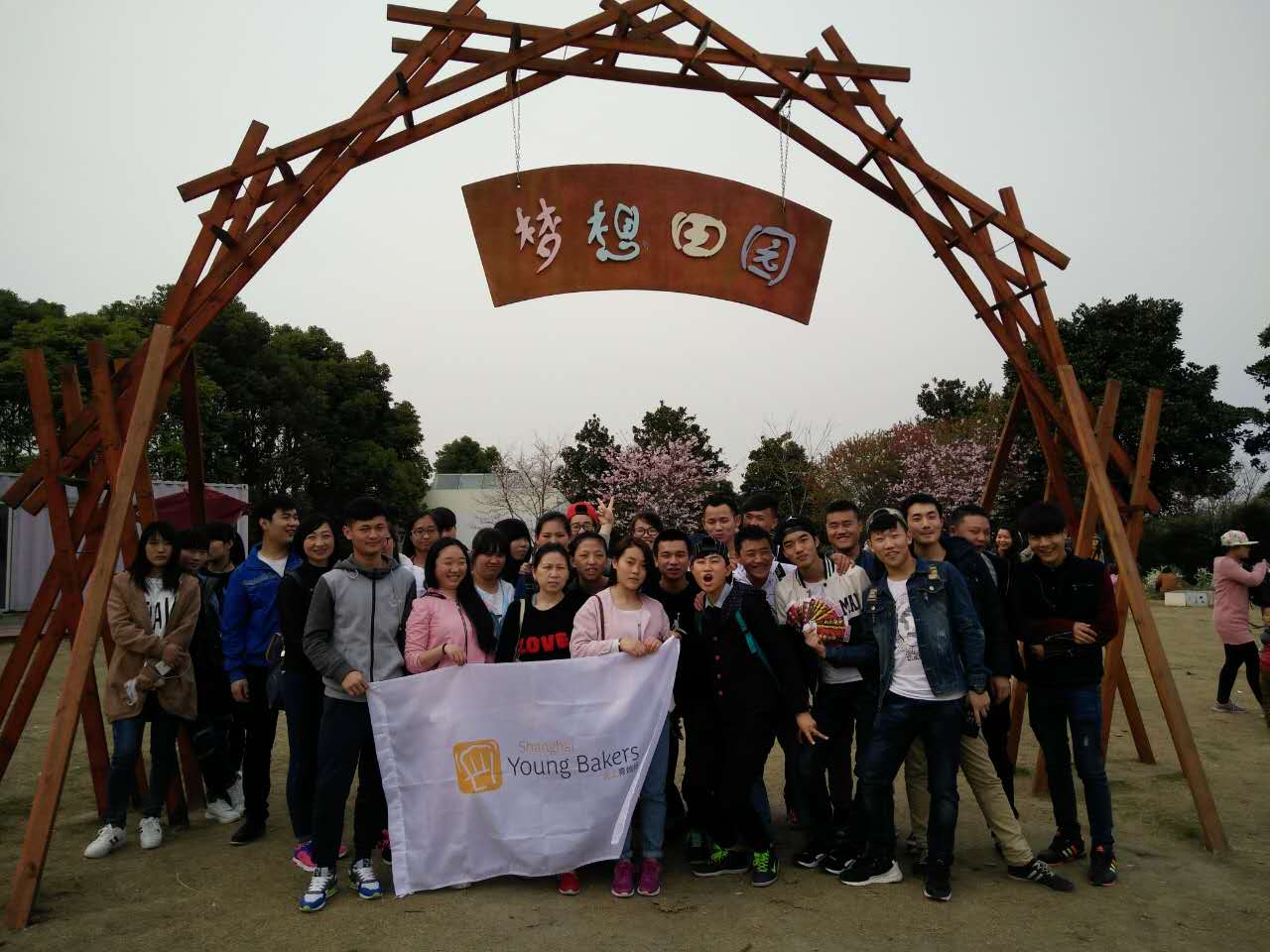 What is important to you in life? What do you hope to be in 5 years from now? What family situation would you like to have, what position? All these questions are part of the content of their "life skills" classes, conducted on a weekly basis by two volunteers, professional in the psychology field, Ms He and Ms Gao. At SYB indeed, we believe that not only the skill of baking is extremely important to the students, but the "soft skills" are equally important for them, to better integrate the society and their professional environment upon graduation.
你生活中最重要的是什么?你五年之后希望成为一个什么样的人,拥有怎样的生活?你希望你的家庭情况与生活有怎样的转变?这些问题都是他们"生活技能课"内容的一部分,课程每周由两位心理咨询师专业背景,何女士及高女士轮流设计并教授。在海上青焙坊,烘焙技能对于学生们诚然是十分重要的,但是这些生活技能"软实力"也同样不可忽视,这可以使他们毕业后更加融入社会,职业生涯有着更好的发展。
But providing intensive training is not enough. As most of their past experiences have left them with a lack of confidence and self-esteem, the students would often have issues communicating with others, whether with their classmates or colleagues, and not only. For a young adult who had to survive on his own for the past 5 years, making a living today just enough for the next day, the respect of simple rules and the feeling of belonging to a community would become major difficulties for him. A left-behind son who has grown up seeing his parents only once a year, might have trouble setting values for himself, and perhaps, recognizing love. This is why throughout the year we try to emphasize on the feeling of solidarity, especially as belonging to a great network will be a very important tool in the future of the Young Bakers.
于是仅仅有高强度的烘焙训练是不够的。他们曾经的生活经历使得他们缺少自信,有的学生们会在与同学及实习单位同事的交流上出现问题,但是很多学生问题不止于此;对一个年轻人来说,过去的五年都在为生存努力都在过去的五年都在为生存努力,每一天都为第二天的日子发愁时,要求他归属于一个集体,并遵守各项规则,可能是很困难的。一个留守家中的孩子,一年只能看到父母一次,可能存在一种价值观的缺失,爱与被爱对他来说都是陌生的。这也是我们想在这一年的时间内,加强团队关怀的原因.成为一个优秀团体中的的一员并有着良好的互动关系,会是我们青年烘焙师职业生涯里重要的工具之一。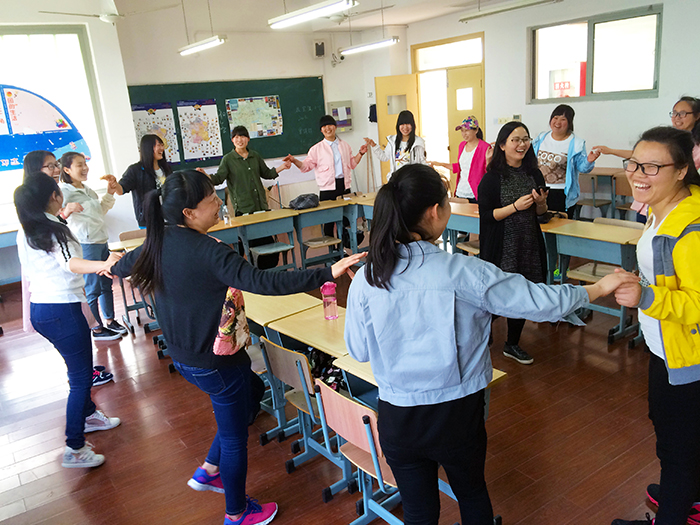 The Young Bakers are accompanied on a daily basis by a social educator, Ms Zhu, who has been doing an amazing job following, advising and supporting each one of them on a daily basis, despite the huge workload and stress it represents. In addition, this year we have sought-after the help of expert psychologists, who have been volunteering as counselors to give one-one-one support to the students during their training at SYB. Thanks to our volunteer Ms Luna He, we have now a team of more than 20 professional counselors, who commit their time and expertise, and meet to exchange about ongoing issues together on a regular basis. Surprisingly, more than 2/3rd of our students volunteered for this coaching program, which shows how motivated they are to make great progress during this one-year at SYB.
海上青焙坊的朱老师日复一日陪伴着我们青年面包师的成长,朱老师每日伴随,引导,支持着我们的学生,在巨大的工作量与压力下,她工作依然充满热情,尽心尽责。此外,今年我们又寻求了专业心理学老师们的帮助,他们以志愿者的身份,在一整年的培训中,一对一地给予学生们支持。在志愿者何女士的推动下,我们现在已经拥有了一个由20多位专业心理咨询师组成的志愿者团队,他们付出精力与时间,定期就存在的一些问题进行交流与讨论,将他们的专业技能带到青焙坊。令人惊讶的是,超过三分之二的学生自愿地加入到这些辅导活动中来,这也体现了他们在这一年培训中希望有所改变与进步的决心。
Our best reward is seeing the impact that the program has on each of the students: having a student extremely introvert and shy, becoming a confident smiling and laughing young baker by the end of the year truly makes us the happiest!
我们很欣慰地看到海上青焙坊带给我们每位学生的改变。见证一个内向的学生,在一年培训结束后变得开朗,脸上充满着自信的笑容是我们最幸福的事!
Here I would like to take the opportunity to warmly thank our volunteers, including Ms Luna He and the team of expert psychologists who have been dedicating their time and knowledge in helping the Young Bakers to become responsible and independent adults!
这里,我想以此机会真诚地感谢我们的志愿者,特别是何女士和我们专业的心理学志愿团队,感谢他们奉献时间,分享知识,帮助我们的青年烘焙师成为有责任心而独立的成年人。
Emilie Rigaud, Program Director
艾米丽,项目总监