8 Apr Level 2 Class | The Art and Beauty of French Pastry
4月8日中级烘焙公开课 | 高颜值甜点课来啦!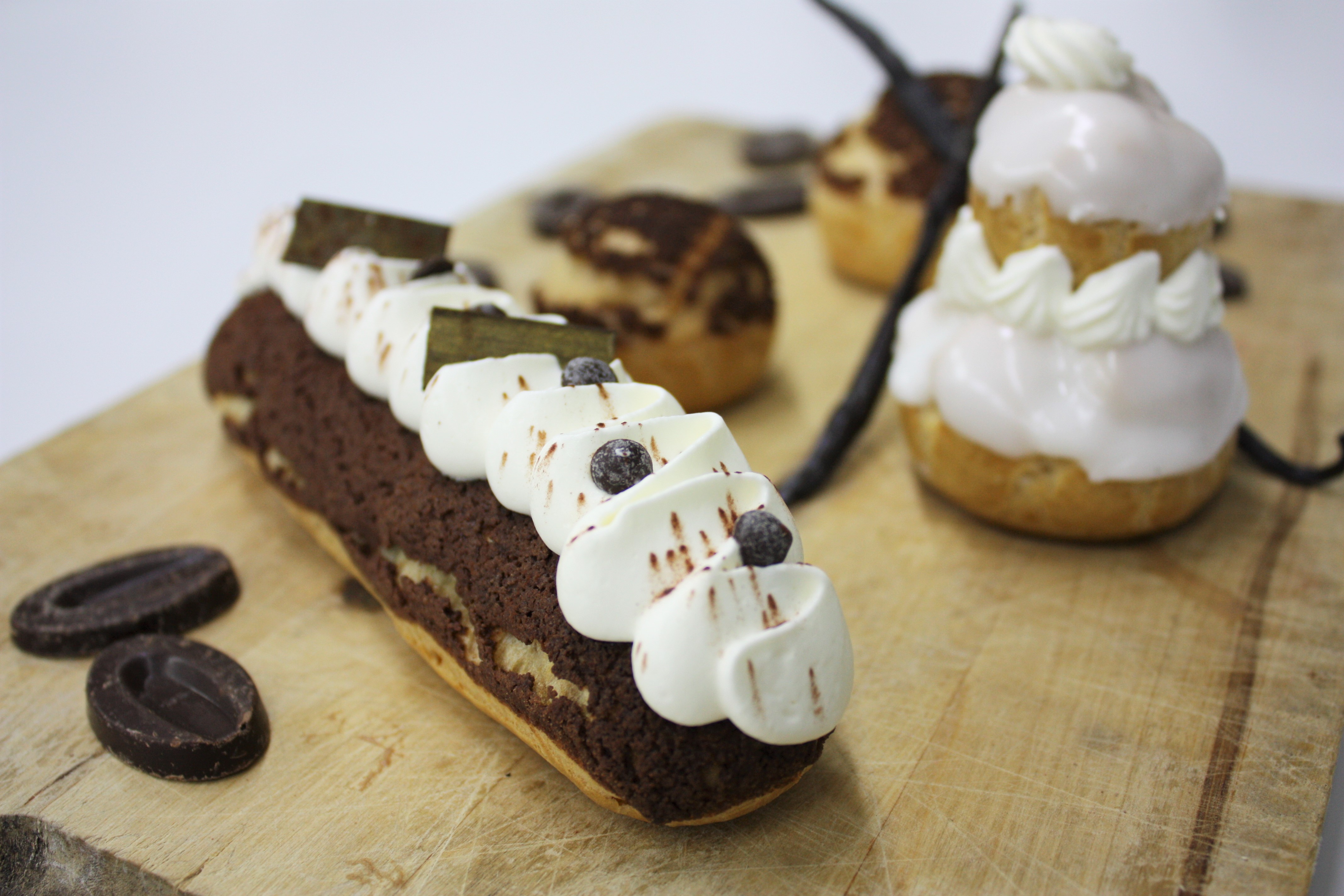 Join us for our very first Level 2 Pastry Class happening this year!
On 8th April, the stage is set for Éclair, Religieuse and Chocolate Mousse Cake – authentic French recipes where beauty meets taste!
海上青焙坊今年的第一堂中级甜点课程,就要在4月8日(周六)跟大家见面啦!
注意:高颜值组合——手指泡芙、修女泡芙、巧克力慕斯出没~
Éclair 手指泡芙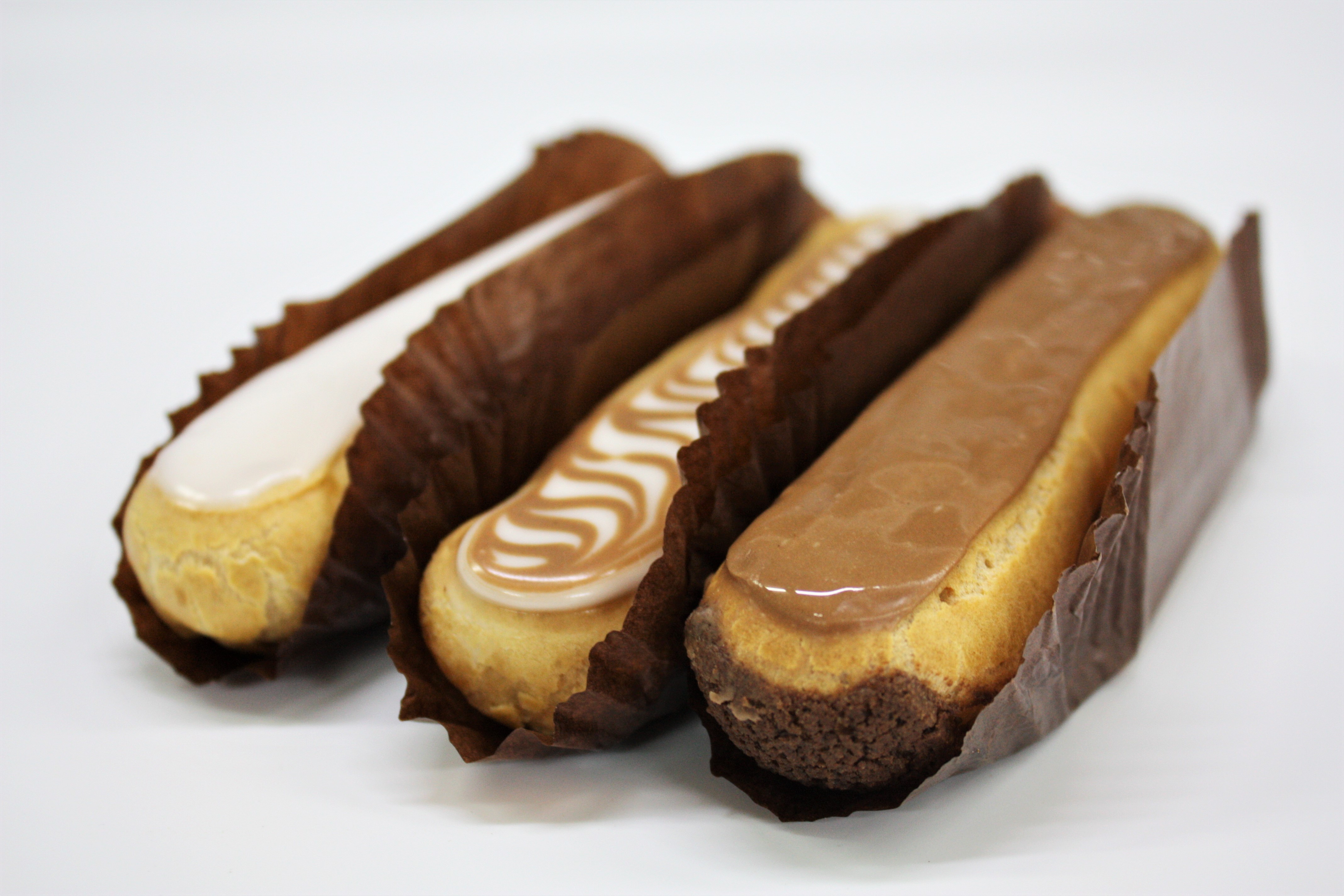 Ever wondered what 'éclair' means? In French, it means "lightning." This came about when Parisians in the 19th Century were so in love with the taste of éclairs that the eclairs in their hands were eaten up at the speed of lightning. 
手指泡芙起源于十九世纪的法国,在法语中意为闪电,以巴黎人因其太美味,往往一拿到手就会闪电般消灭而得名。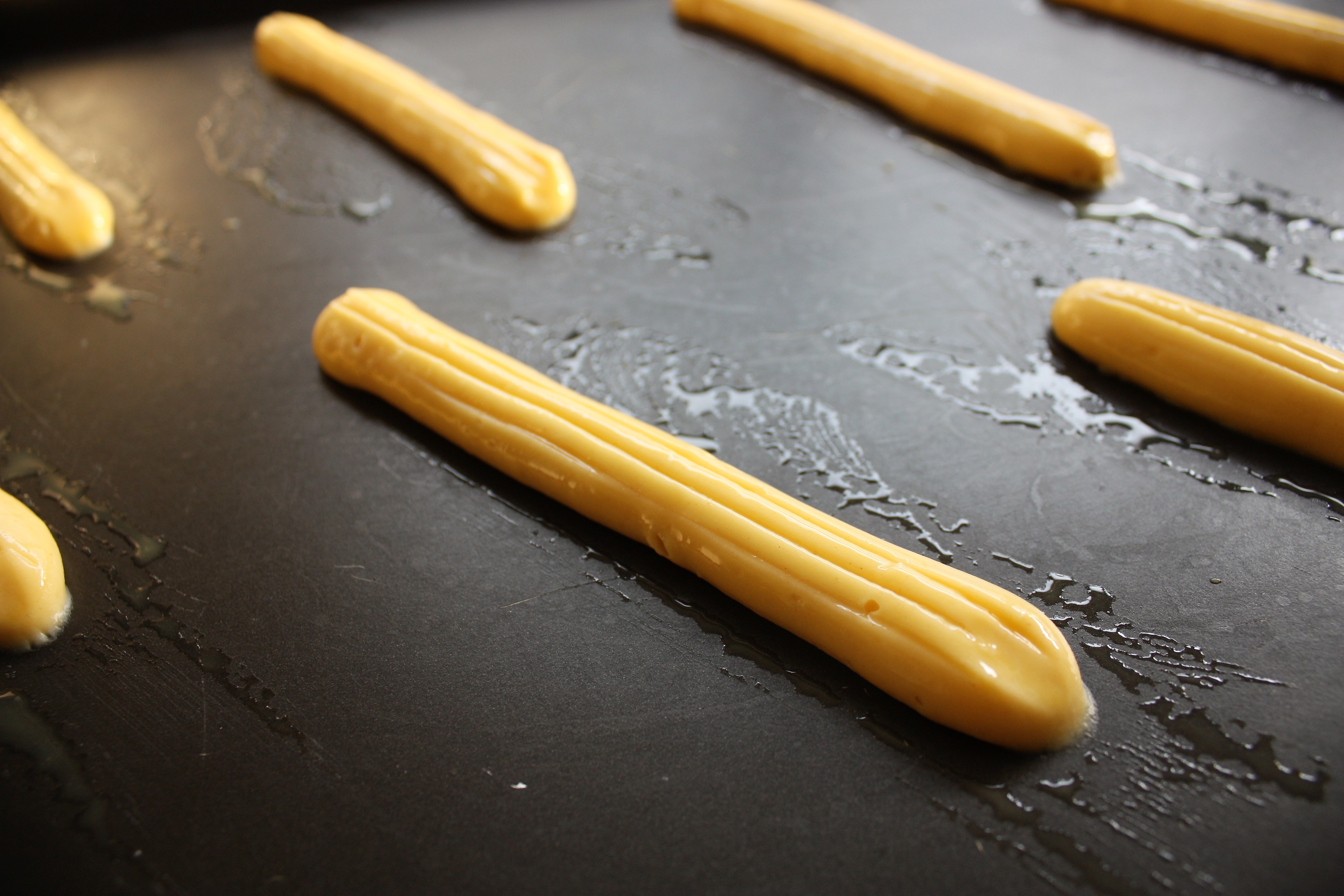 Thanks to the elongated shape of éclairs, one does not need to worry about making a mess even when eating at lightning speed! Enjoy this treat anytime and anywhere with grace. Learn to make your perfect éclair with a step-by-step demonstration and hands-on practice with our professional pastry teacher!
它优雅的长条造型,让人能无时无刻随时随地优雅享用,不用像吃一般泡芙一样担心自己吃得满嘴奶油。在这节课上,甜点老师会教你如何进行每一步专业的操作,最后呈现完美的手指泡芙~
Religieuse 修女泡芙
Invented by a famous pastry chef by the name of Frascati, Religieuse was a major hit throughout France. Originally a square puff with custard cream filling and whipped cream topping, Religieuse evolved into two stacked choux puffs decorated with whipped cream by the end of the 19th Century. Its appearance resembles a nun's habit and thus, it is also sometimes referred to as "The Nun".
创造者是当时巴黎一个很有名的甜点冰淇淋师傅弗拉斯卡堤 Frascati。一时间便很快地造成全国风潮。Frascati 一开始做的这种泡芙是里面有卡式达奶油馅的方形泡芙,上面淋上打发过的鮮奶油。到了 19 世紀末演变成把一个小圆形泡芙叠在另一个大的圆形泡芙上,上层的小泡芙裝饰奶油滚边,像极了修女的罩袍,法国人就把这种模样的甜点叫做"修女泡芙"。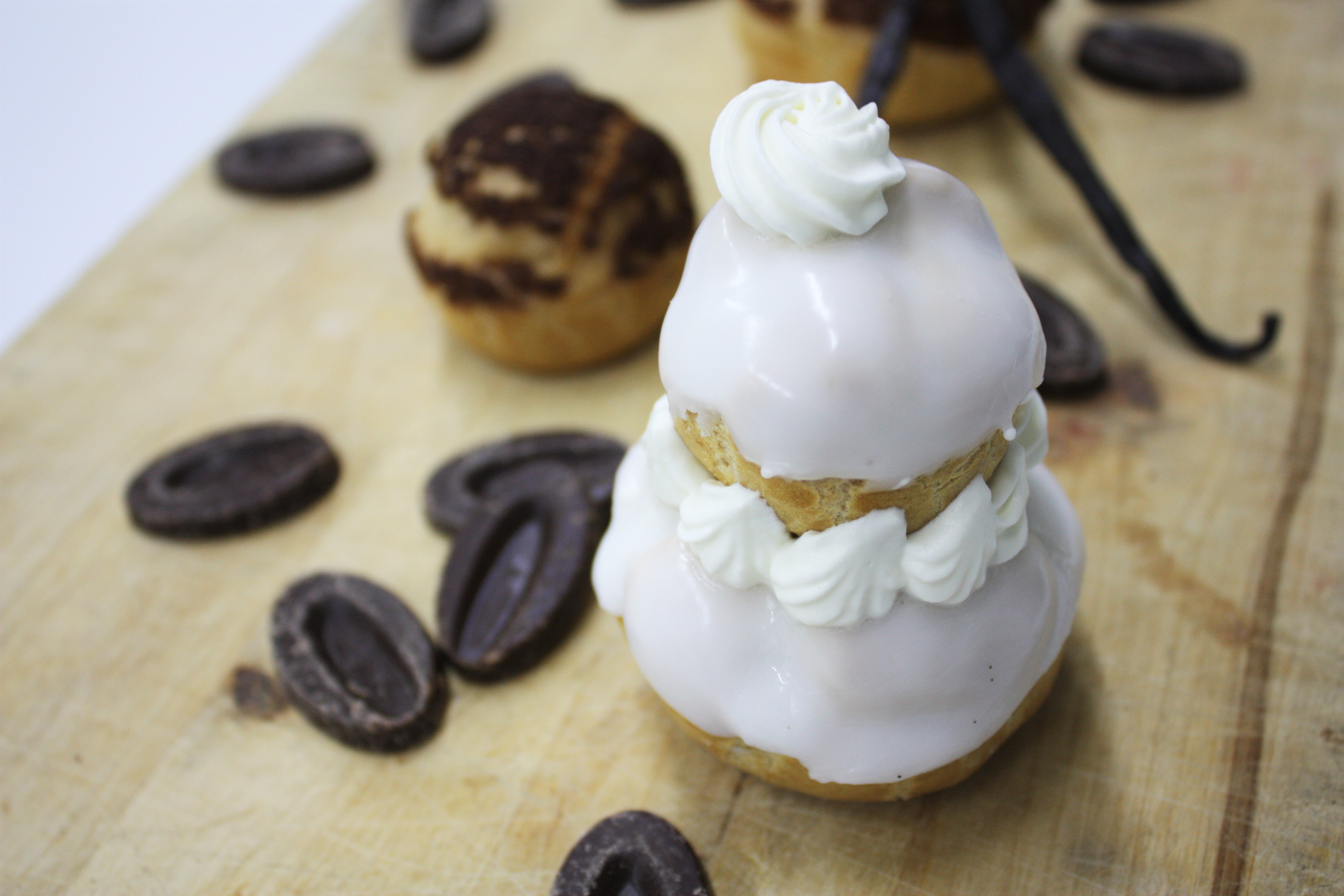 This classic recipe, Religieuse, is still very popular in France today.
直到今天它在法国仍然很受欢迎。 
Chocolate Mousse 巧克力慕斯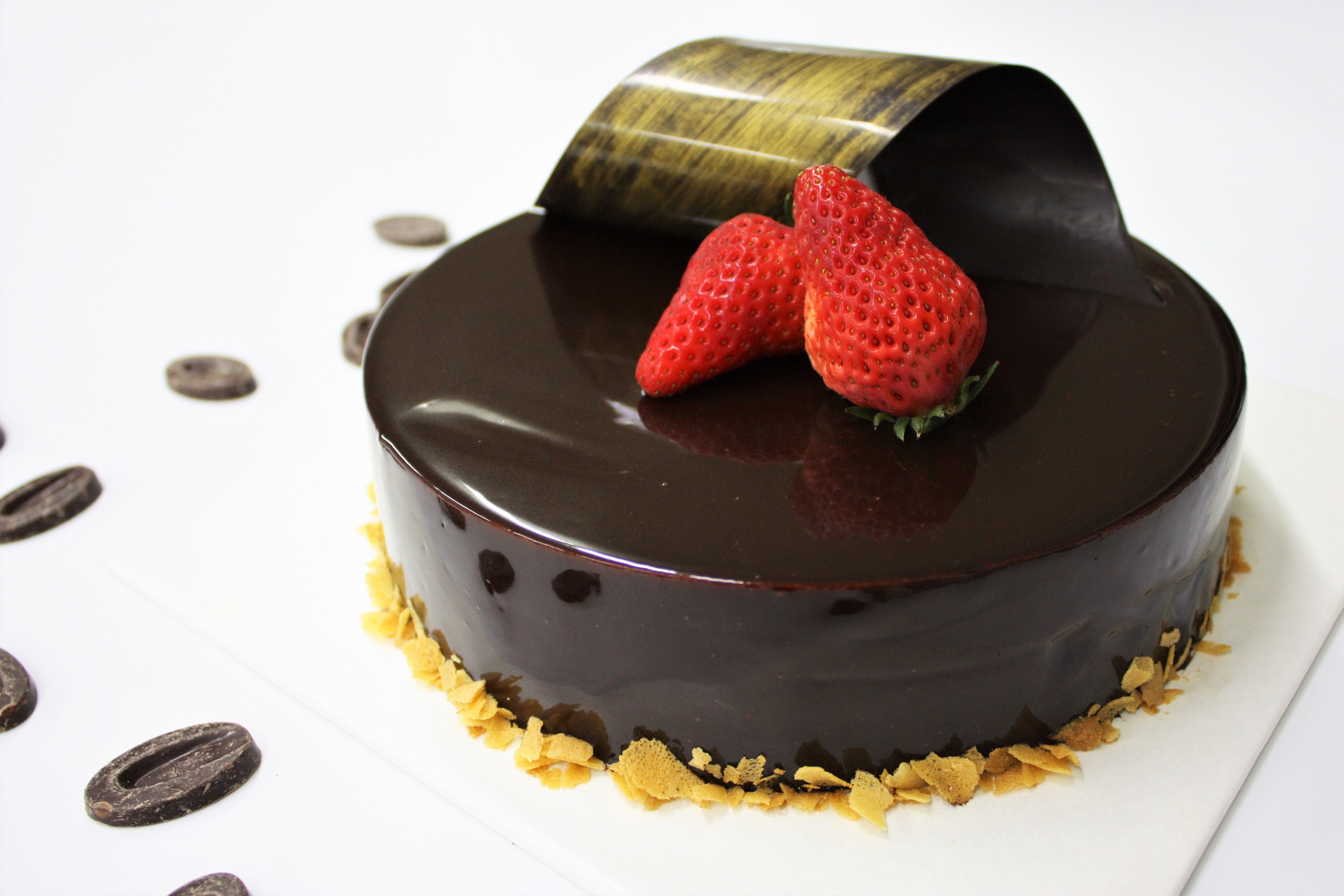 Last but not least, we will have Chocolate Mousse Cake! Perhaps one of the most well-loved and well-known cake recipes throughout the world, Shanghai Young Bakers has one ingredient that is sure to make you fall in love. 
巧克力慕斯在慕斯分类中的含义是:爱情的守护者。那醇香浓厚的口感总是带有不离不弃的情感,传统的巧克力加上甜蜜的慕斯就像是一对热恋的情人,可以无条件的为对方付出但是又含蓄的隐藏自己的一片深情。正是这款款深情才创造出这难以忘怀的滋味~
Valrhona Chocolate. One of the top chocolate brands in the world, this French chocolate will give SYB's Chocolate Mousse Cake a luxurious taste and texture that will melt your heart away.
巧克力慕斯好吃的秘诀在于巧克力~海上青焙坊采用的巧克力全部是法芙娜品牌赞助提供,口感温润纯粹,是世界级别巧克力中声誉很高的一款哦!
Event Details:
Date & Time: 8th April 2017, 10am-5pm
Location: Shanghai Young Bakers Baking Center, Shanghai, Putuo District, Suide Road 
Price: 880RMB/person  
Please note: Registration ends on 6th April at 6pm. The class will be cancelled if there are less than 8 sign ups. Thank you for your support and we seek your kind understanding. 
课程详情:
日期和时间:2017年4月8日,早上10点——下午5点
地点:海上青焙坊烘焙中心,上海市普陀区绥德路
价格:880元人民币
报名在4月6号晚上6点截止。如报名人数低于8人,课程将被取消,并提前联系各位已报名人员,谢谢支持与理解。
Find out more about a Level 2 class below: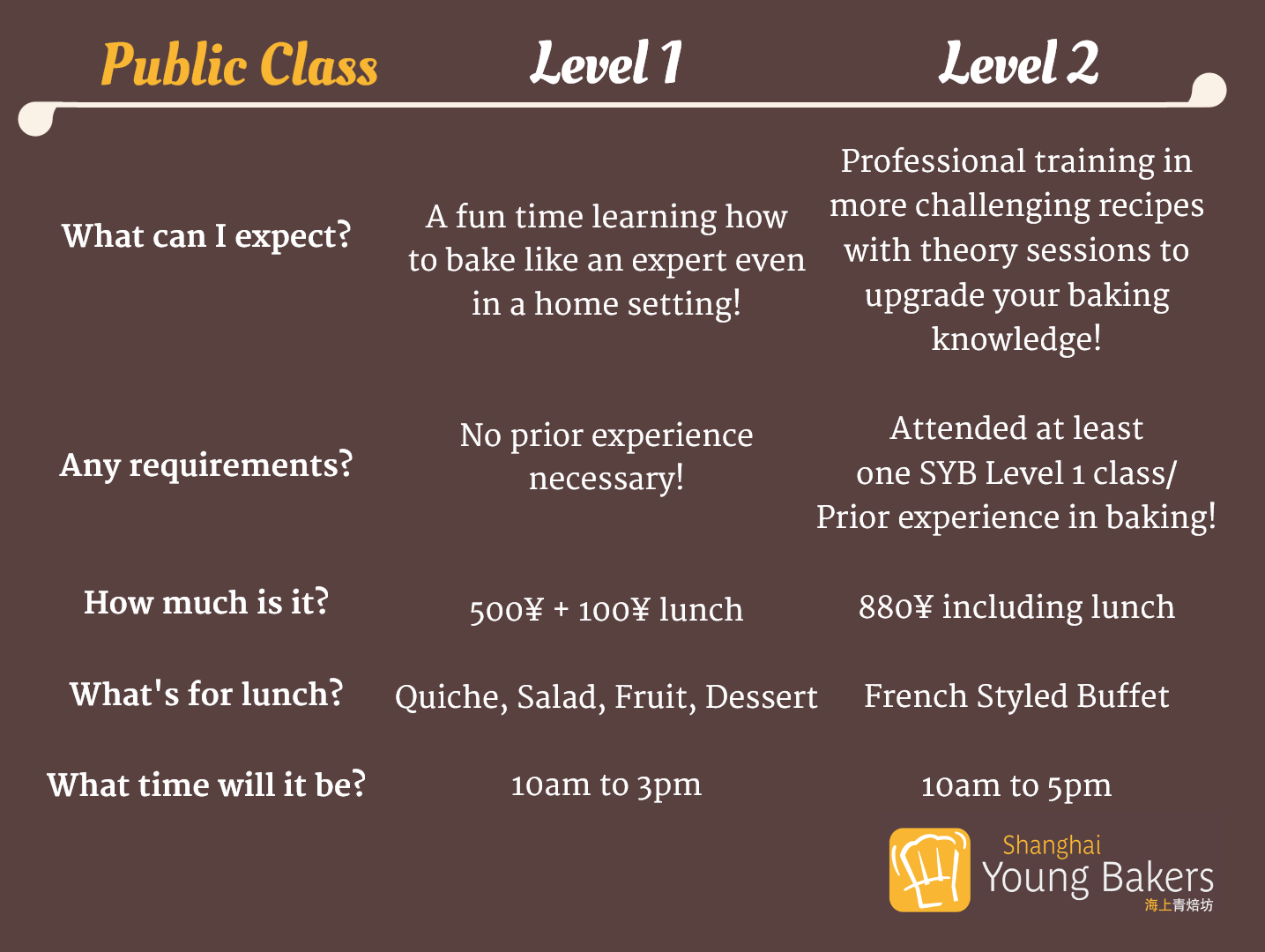 关于中级课更多信息: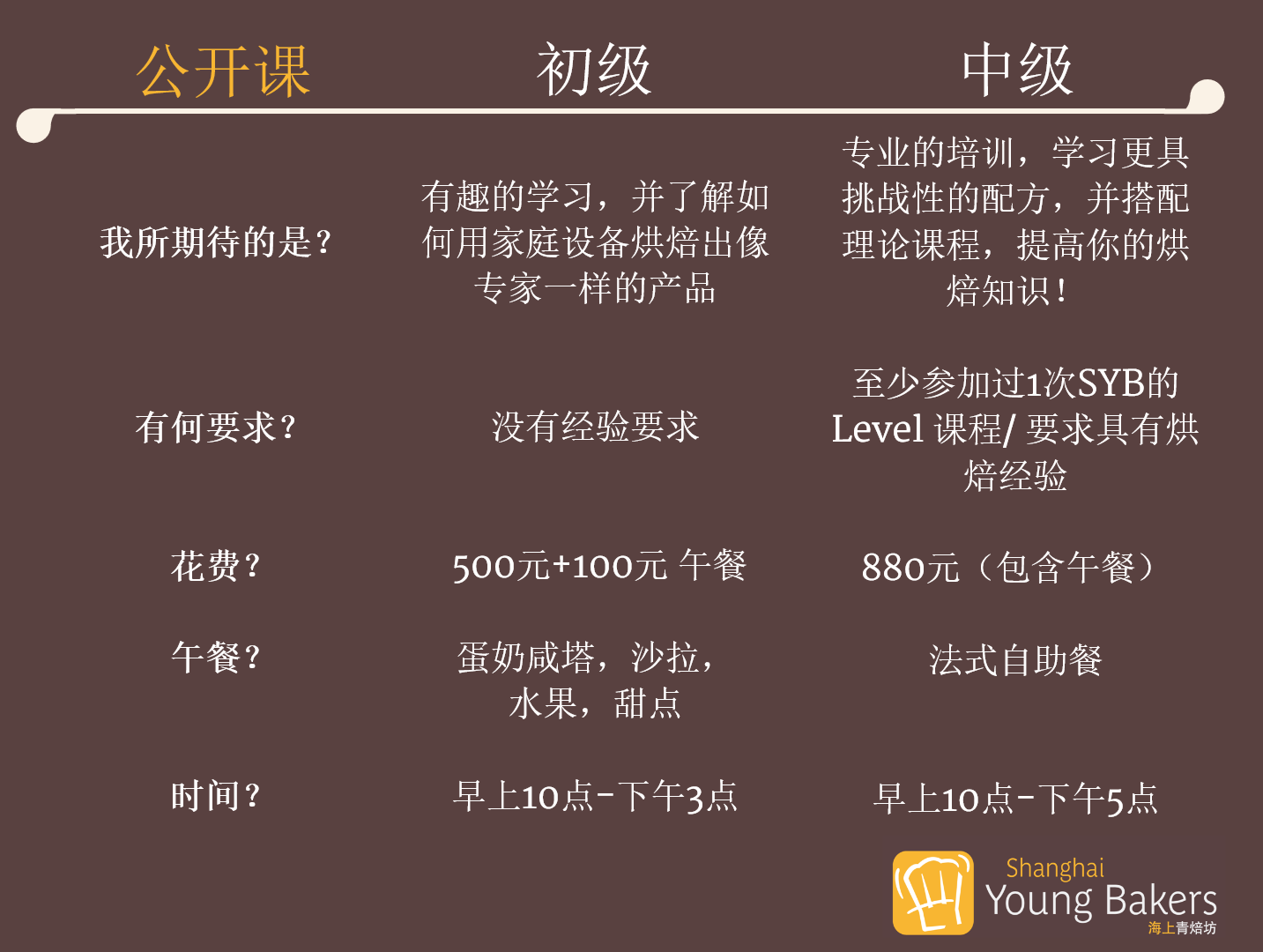 To register:
Please contact our Social Enterprise Manager, Andrea:
Email: baking@shanghaiyoungbakers.com
Contact Number: 136 8168 7194
报名方式:
请联系社会企业负责人,杨妍妍
邮件地址:baking@shanghaiyoungbakers.com
联系电话:13681687194
WeChat(微信):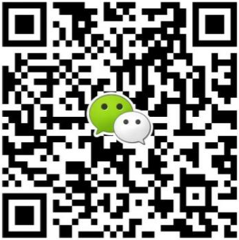 We look forward to seeing you soon!
我们期待听到您的消息!