15 Apr Public Class | Experience the best of French bakery!
4月15日公开课 | 品味法式面包的传奇之作,就在这一堂课!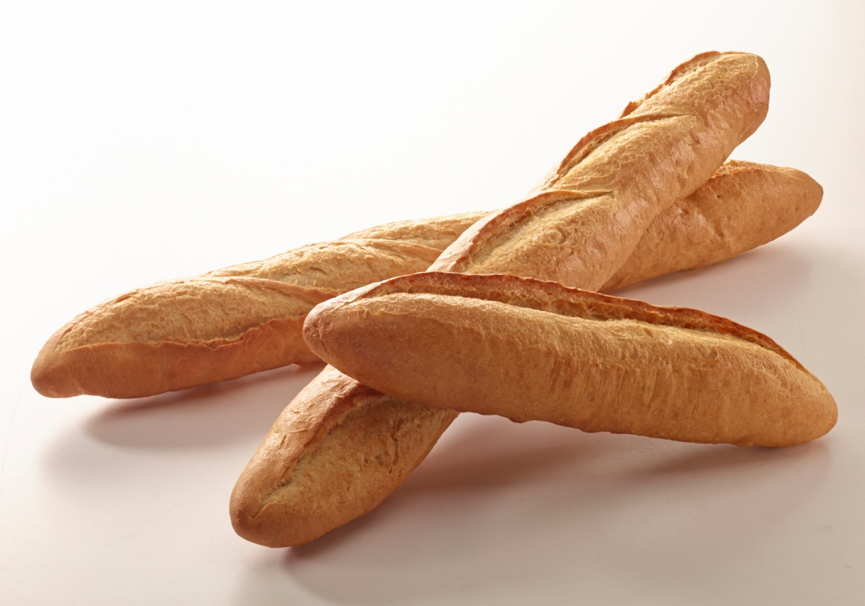 If you call yourself a baker, a baking enthusiast or a foodie for that matter, there is one particular bread you have to know.The most well-known and famous of all French breads, we are talking about the Baguette.
如果你是一个烘焙爱好者,那一定不会陌生这个名字;如果你是一个吃货,也一定早就耳闻它的大名。它就是享誉面包届的一代传奇,法式烘焙明星产品——法棍。
Since baguette is regarded as the symbol of French culture, you can also look forward to experiencing the French tradition of making bread here in Shanghai! 
只有当你真正做一次法棍,你才能感受到法式烘焙独特的魅力。
A good baguette is crusty outside, soft on the inside and has large, irregular holes. Join us to learn how to bake that perfect baguette!The other recipe for the class will be Focaccia, which is a popular European bread.
作为面包届的经典,法棍被法国人尊称为"面包之王"。一根好的法棍应该是外表酥脆,内里多洞柔软。这节公开课教给大家的另一款产品也是十分流行的欧式面包——福卡恰。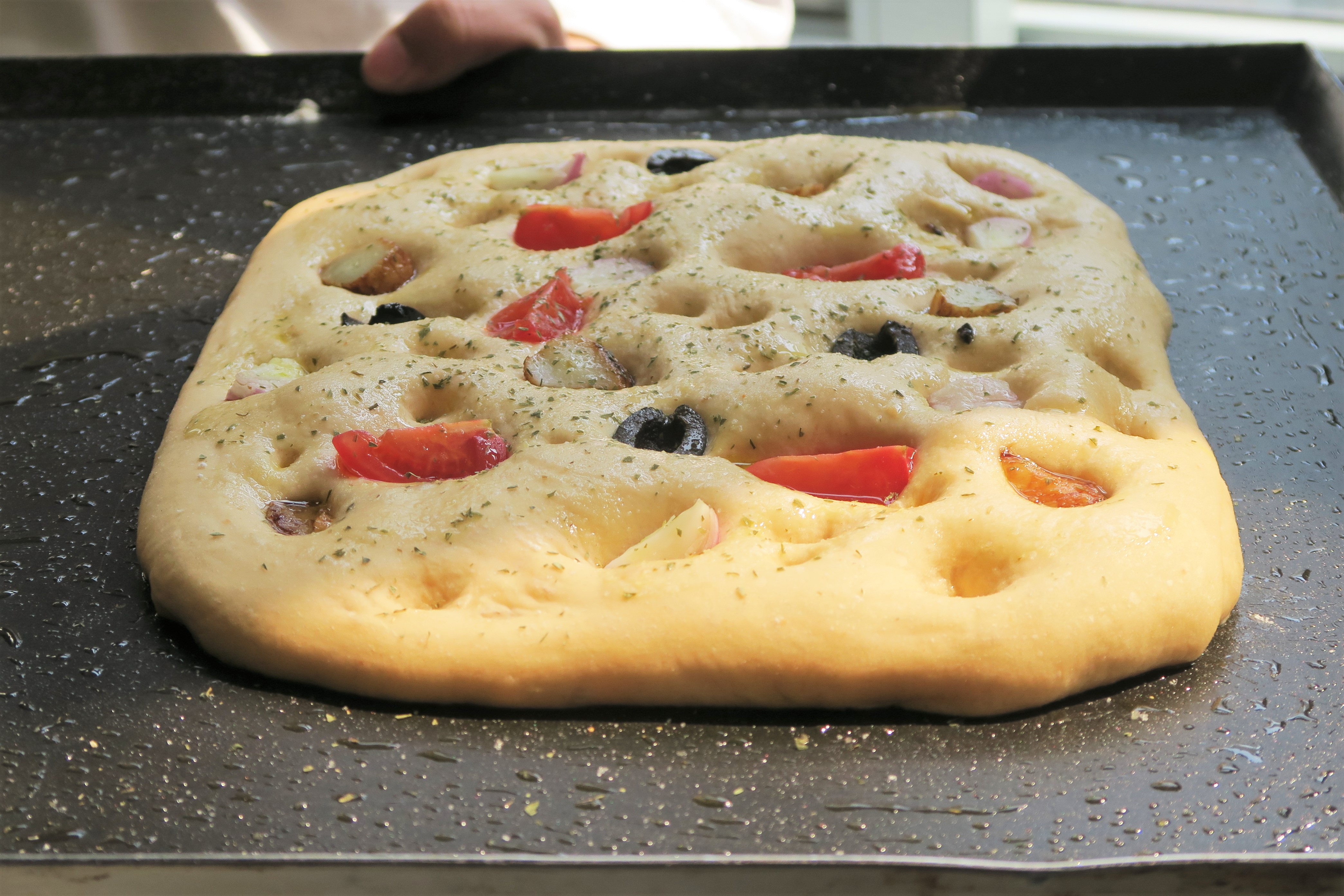 Focaccia is a type of flat-bread that is similar to pizza and originates from Northern Italy. The word Focaccia is derived from the Latin "focus", meaning "centre" in English. Back in the day, the hearth is the center of every home in Italy and was where Focaccia was baked.
福卡恰,源于意大利北方,为意大利传统家常面包。Focaccia 这个字源于拉丁字 "focus",相当于英文 "centre",指的就是位于家庭正中央的壁炉,所以福卡恰是利用炉火烤的面包。
Topped with simple ingredients such as cheese, herbs, vegetables and even meat, the Focaccia is similar to pizzas in terms of style. The difference is in the amount of leavening used, which allows the Focaccia dough to rise significantly higher than pizza dough to create a soft and chewy texture. 
第一口是软式面包的感觉,再嚼就是欧包特有的韧韧的口感,加上海上青焙坊选择的原料和香料混合而成一种特殊味道和香气,实在让人没法不喜欢,相信一定会是你吃到过最喜爱的佛卡恰!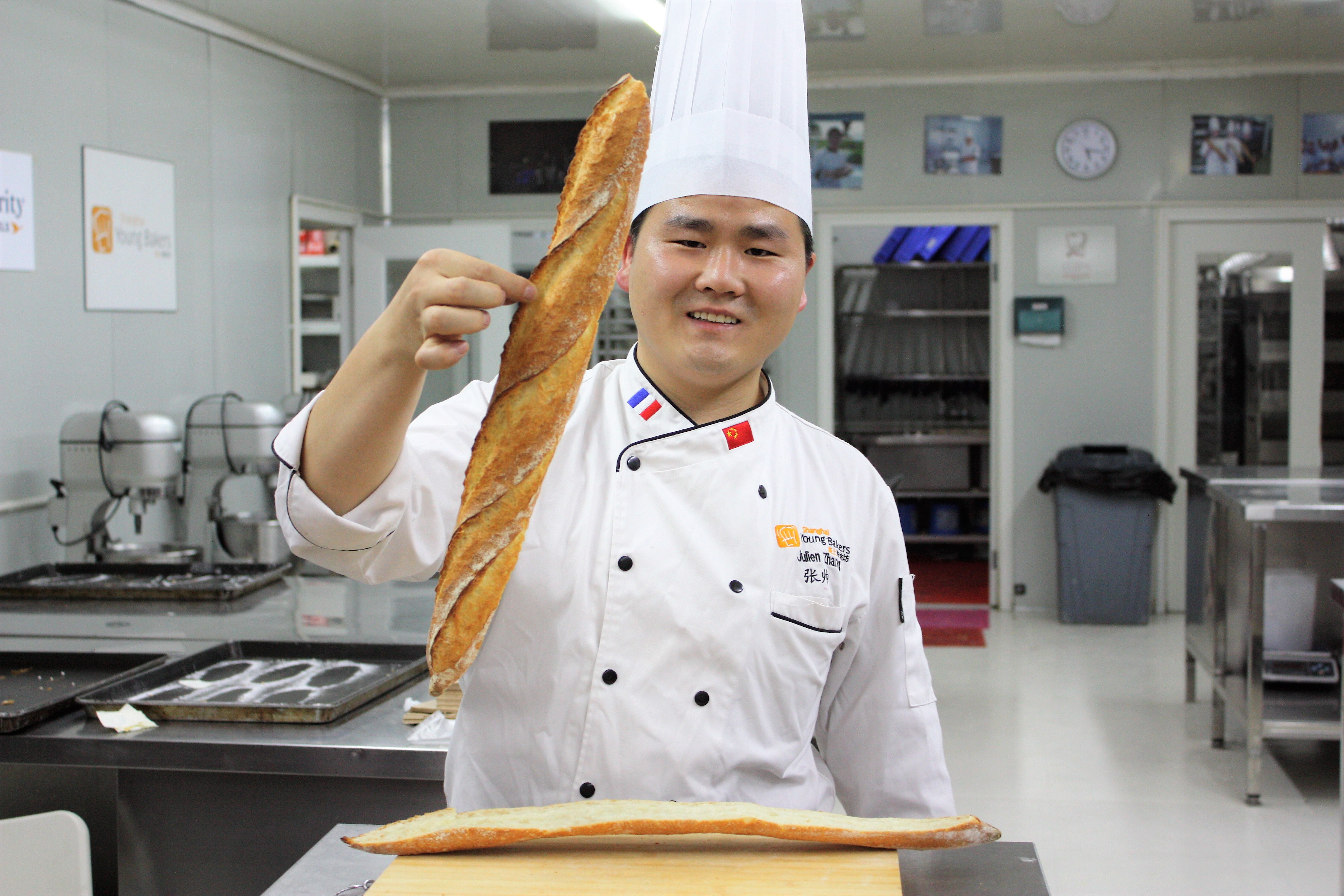 Come on down to have your bread fresh from the oven!
Event Details:
Date & Time: 15th April 2017, 10am-3pm
Location: Shanghai Young Bakers Baking Center, Shanghai, Putuo District, Suide Road 
Price: 600RMB/person ( includes 100RMB lunch – if there more than 10 people register, lunch is on us! )
Please note: Registration ends on 13th April at 6pm. The class will be cancelled if there are less than 8 sign ups. Thank you for your support and we seek your kind understanding. 
课程详情:
日期和时间:2017年4月15日,早上10点——下午3点
地点:海上青焙坊烘焙中心,上海市普陀区绥德路
价格:600元人民币(包含100元人民币午餐)
提示:如果超过10人报名,午餐将免费提供
报名在4月13号晚上6点截止。如报名人数低于8人,课程将被取消,并提前联系各位已报名人员,谢谢支持与理解。
To register:
Please contact our Social Enterprise Manager, Andrea:
Email: baking@shanghaiyoungbakers.com
Contact Number: 136 8168 7194
报名方式:
请联系社会企业负责人,杨妍妍
邮件地址:baking@shanghaiyoungbakers.com
联系电话:136-8168-7194
WeChat(微信):