The Young Bakers visit FHC (Food Hospitality China)
青焙坊学员参观中国进口食品展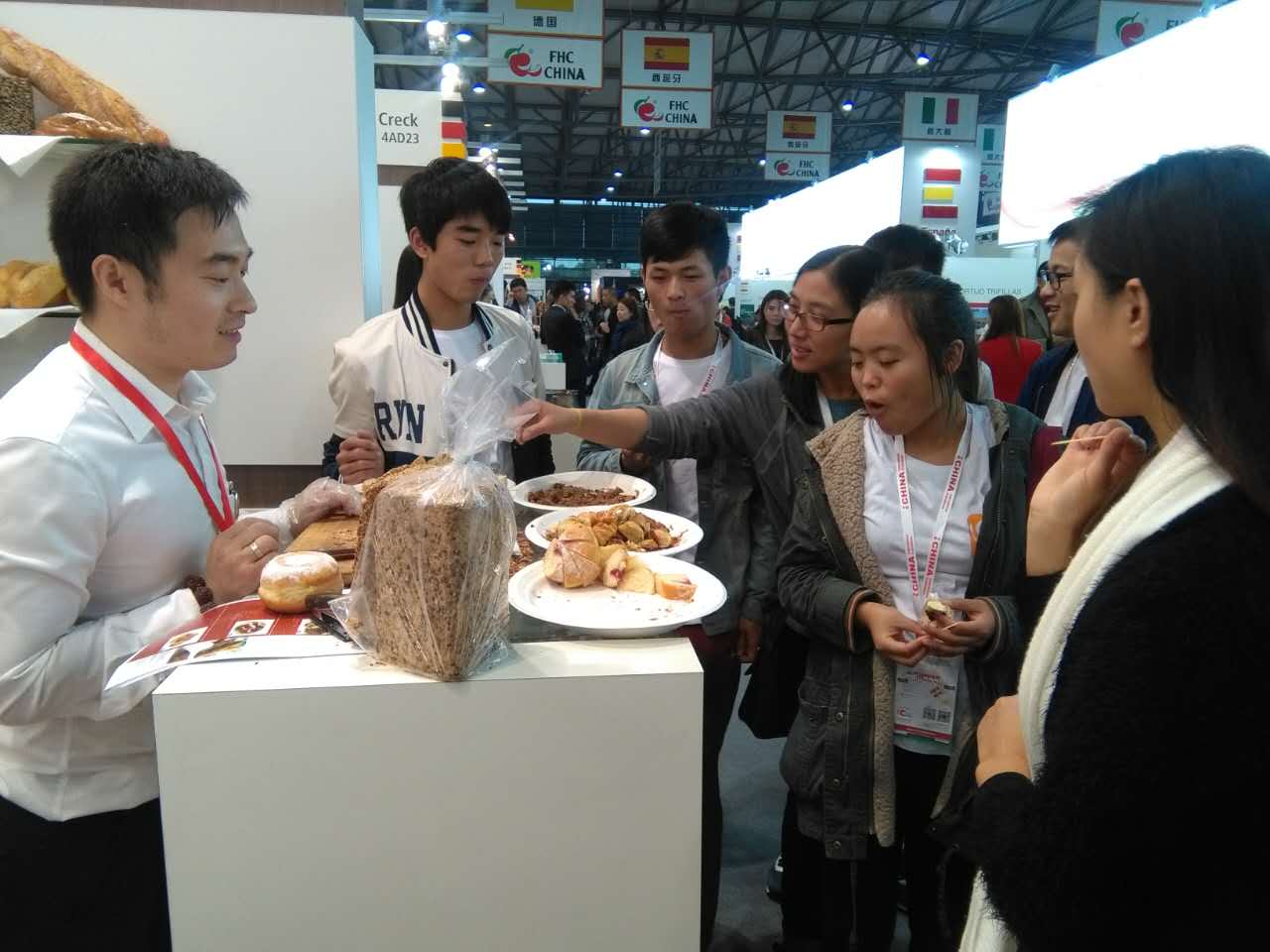 On Thursday, November 12th, half of the Young Bakers had the chance to visit the very famous food-related fair in Pudong. As it was their first visit to such an exhibition, the students were very curious about what to expect. It was a great chance for them to experience what the food industry has to offer and broaden their mind about all the different types of ingredients they could use in the future! For one afternoon, they went around most of the halls, tasting the different breads, pastries and ice-cream from all around the world, learning about different ingredients, as most of the exhibitors were foreign companies.
11月12日星期四,海上青焙坊的一半学员得以参观在浦东举办的著名食品餐饮展。同学们此前从来没有参观过大型展会,因此对将要看到的情况非常好奇。这次参观能够增进他们对食品行业的产品和服务的了解,多样的食材原料也会让他们眼界大开。整个下午,学员们几乎把展会大厅逛了个遍,尝到了来自世界各地的面包,甜点和冰激凌,在参观过程中认识了不少来自外国厂商展位的新食材。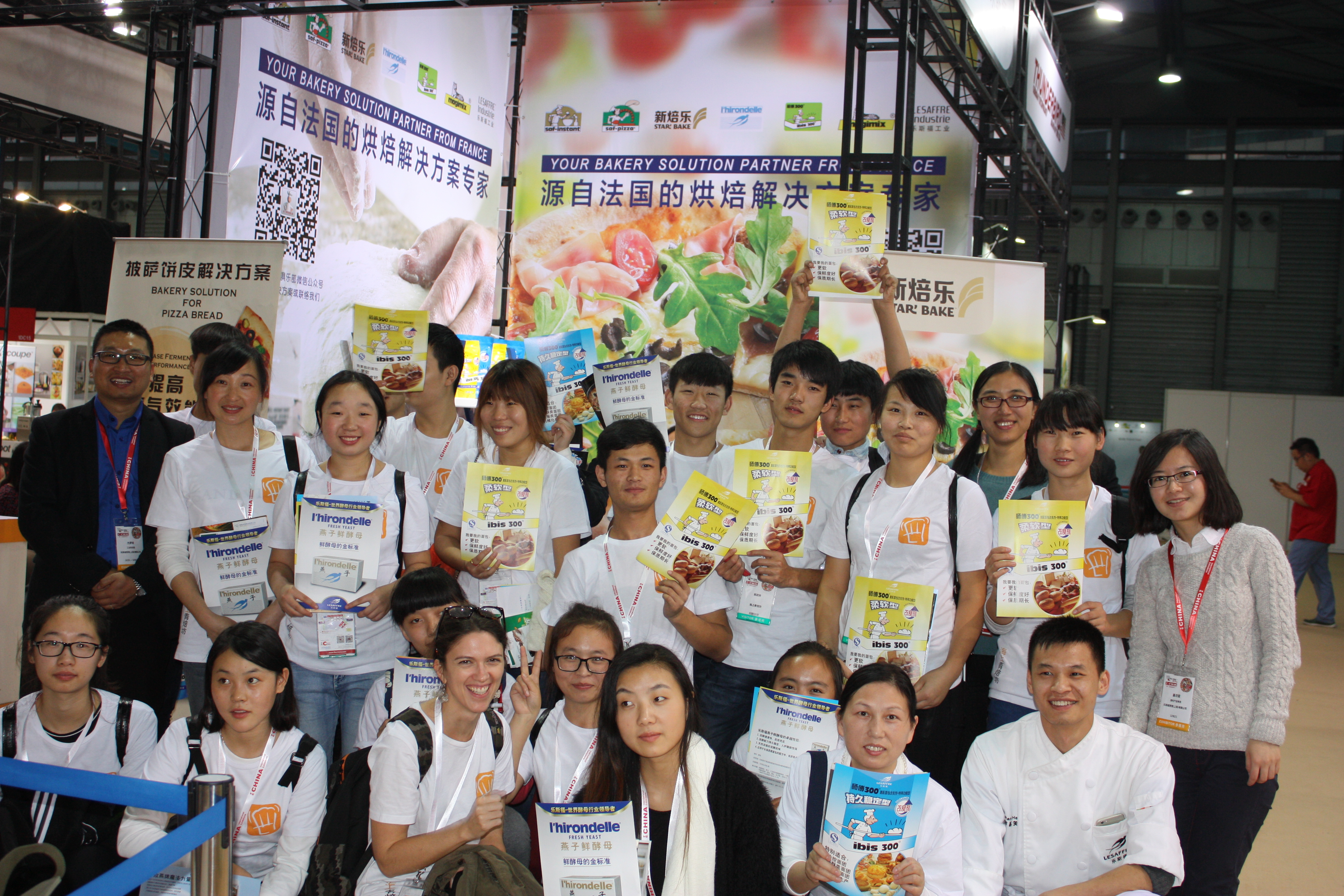 It was also a great opportunity to visit our sponsor Lesaffre at their booth, for the launch of their new product specialized for pizza making.
我们有幸找到了海上青焙坊的赞助商乐斯福公司的摊位,驻足了解他们用于披萨制作的新品发布。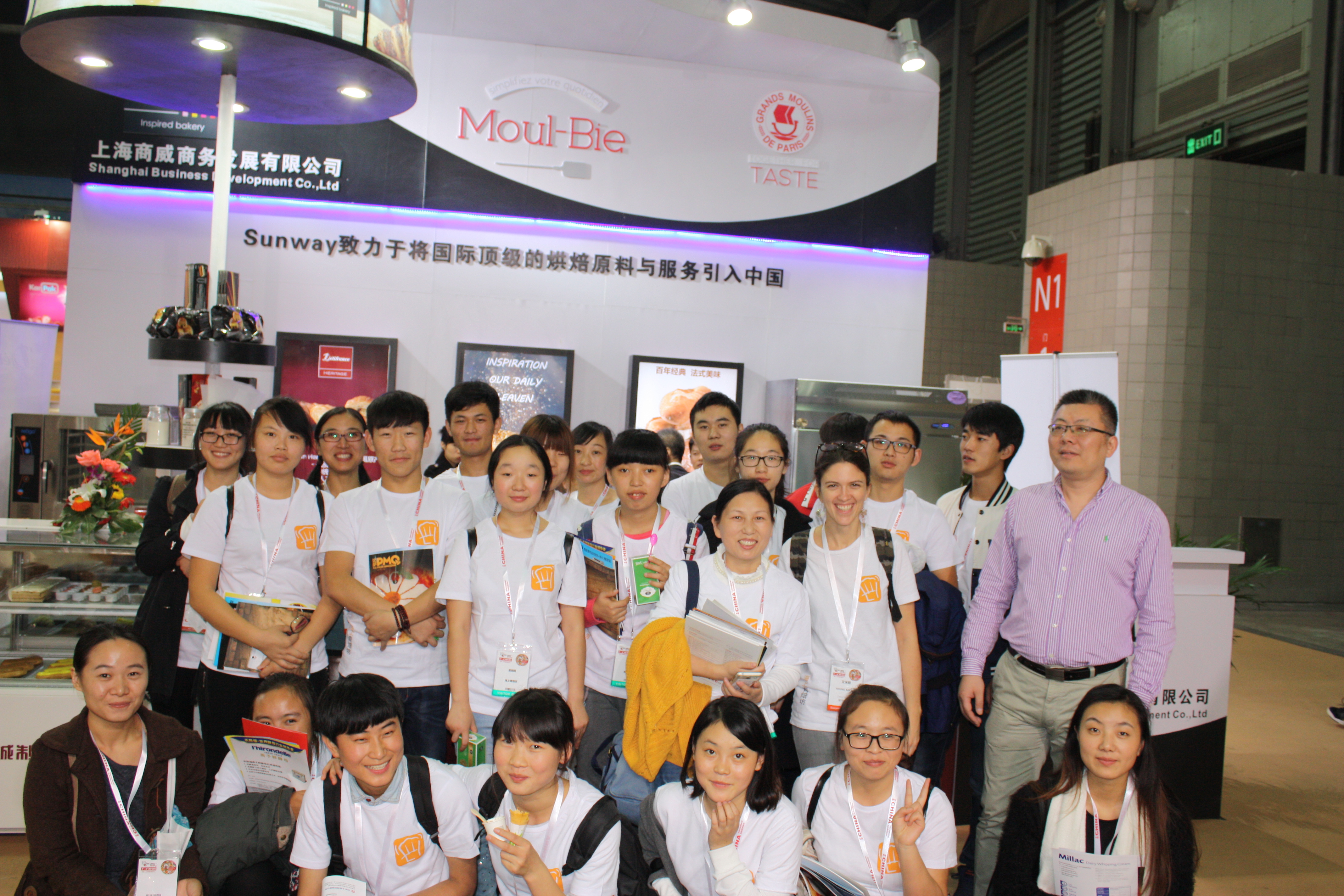 The students also had the chance to visit our in-kind sponsor, flour producer Grands Moulins de Paris.
除此之外,学员们还遇到了我们的实物赞助商,巴黎大磨坊面粉公司。
After walking around the whole afternoon, the Young Bakers wished they had more time to keep exploring the different booths and left with the feeling that the food industry really has a lot to offer and that they are now part of it!
一下午的时间还不足以探索在场多样的摊位,学员们在离开时禁不住感叹食品业的广博,也为自己已经踏入该行业感到兴奋!
Emilie, Program Director
艾米丽,项目经理