Welcome to SYB's Renovated training center!
On Friday 9th November, SYB had the immense honor of officially celebrating the inauguration of a renovated baking training center, alongside the partners that made it happen!
It was a cold night, made very busy by the end of Shanghai's Import Expo. And yet, SYB's staunchest supporters, including Mr. Axel Cruau, the Consul-General of France in Shanghai himself, made the journey to SYB's training center to celebrate together the official end of its renovation works.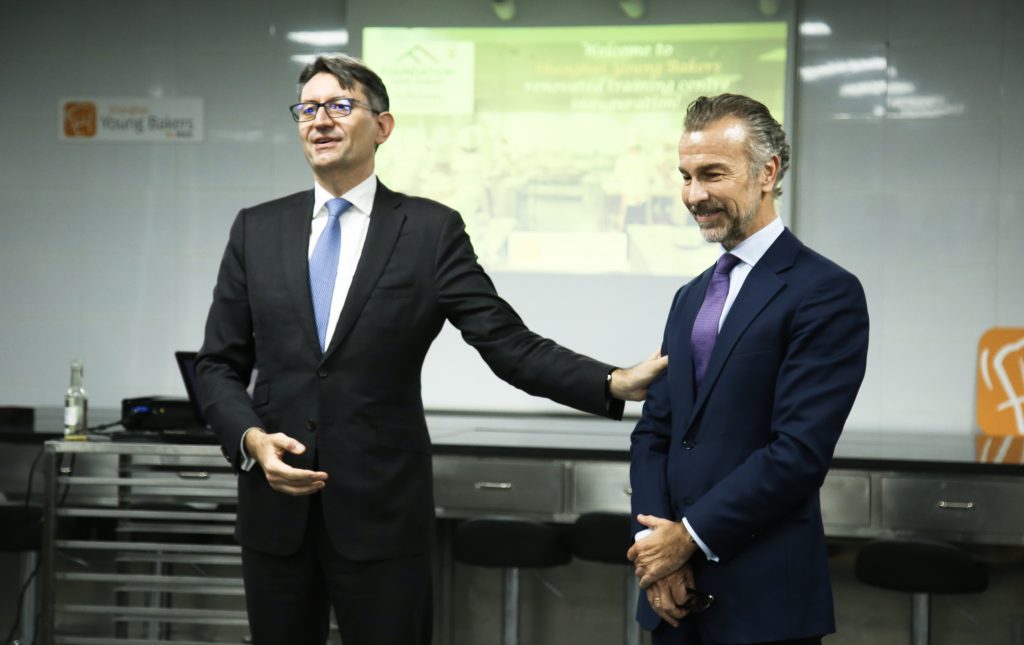 It was thanks to Saint-Gobain Foundation, as well as Solidarity AccorHotels, that SYBwas able to engage into an intense overhauling of its training facilities this summer.
Mr. Javier Gimeno, Saint-Gobain's Asia-Pacific CEO, made a moving speech thanking SYB for its efforts, and congratulating the SYB students for "their courage in taking the decision to give themselves a new opportunity at life."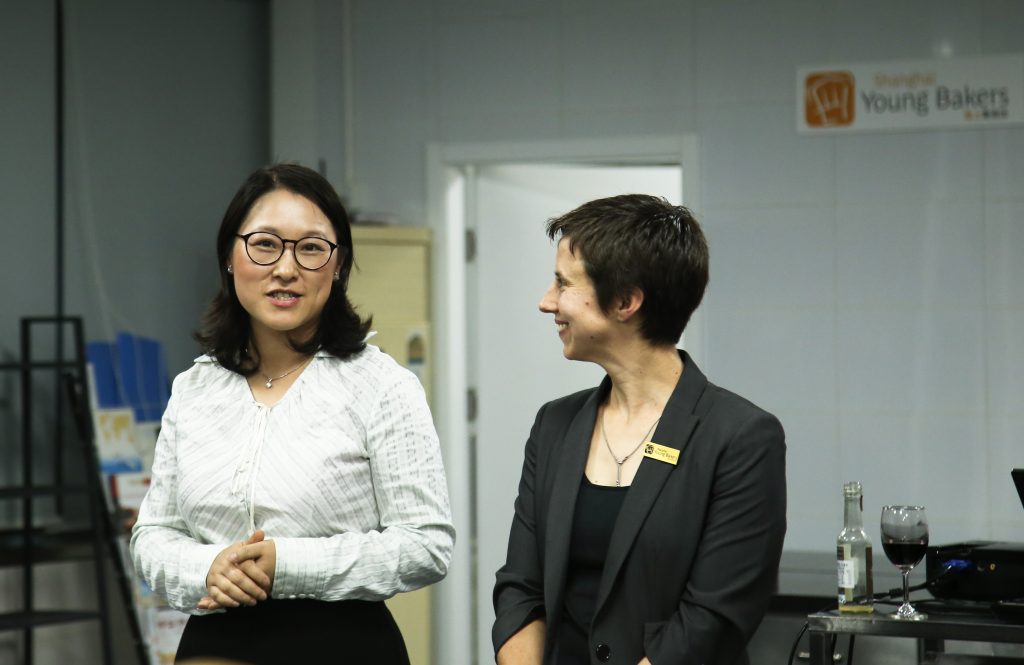 Ms. Aileen Ma noted AccorHotels' longstanding support of SYB and gave examples of the many graduates who are now working in Accor Hotels. Mr. Gilbert Mennetret, the General Manager Grand Mercure Hongqiao, standing beside her, nodded knowingly.
Our participants listened to Xiao Jinjin and to Thomas Meron as they explained the major changes that our space has undergone. Click the picture below to read about the evolution over the summer!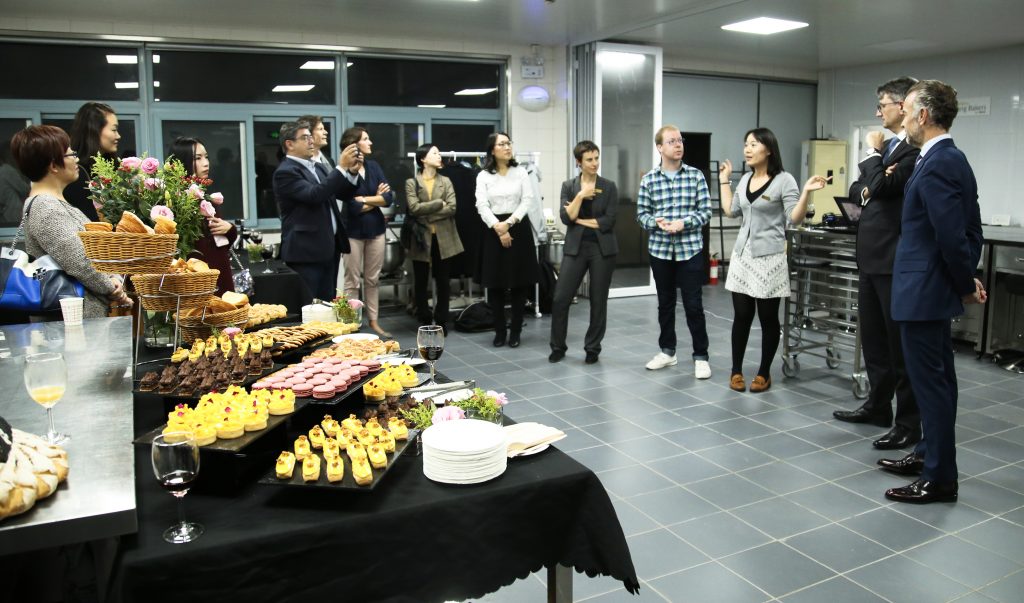 The event was also the opportunity to hear from our new teachers, Liu Dong and Wang Jingyi about the very exciting and eye-opening year they have just spent in France. Having completed one year of training in Cavilam-Alliance Francaise and at the French bakery school of Aurillac, they are extremely happy to be back in Shanghai since this summer, in our new training center to give their very first classes of bakery and pastry.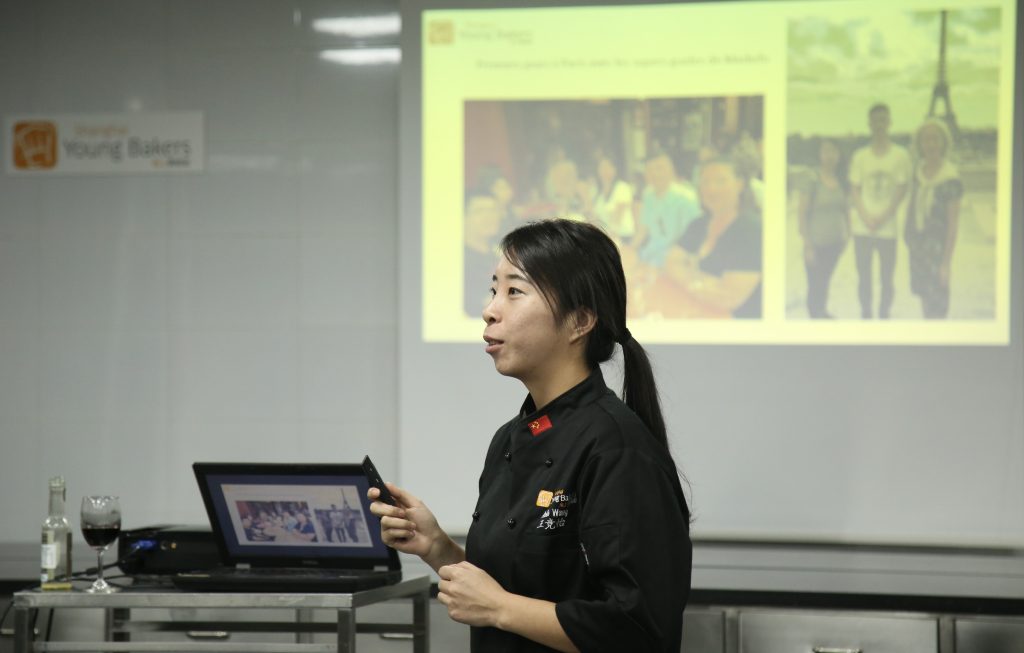 Our 11th batch of students, who arrived in Shanghai end of August for the start of their one-year training program, gave a few words – in English! – about themselves and their current internship place.

All in all, it was an extremely heart-warming gathering, where all came together to reaffirm their commitment to human growth, new learnings, life opportunities,… and high-quality French-style pastries!
I'm proud of the SYB team, proud of the SYB teachers, proud of the SYB students… and proud of SYB's partners!
SYB, go go go!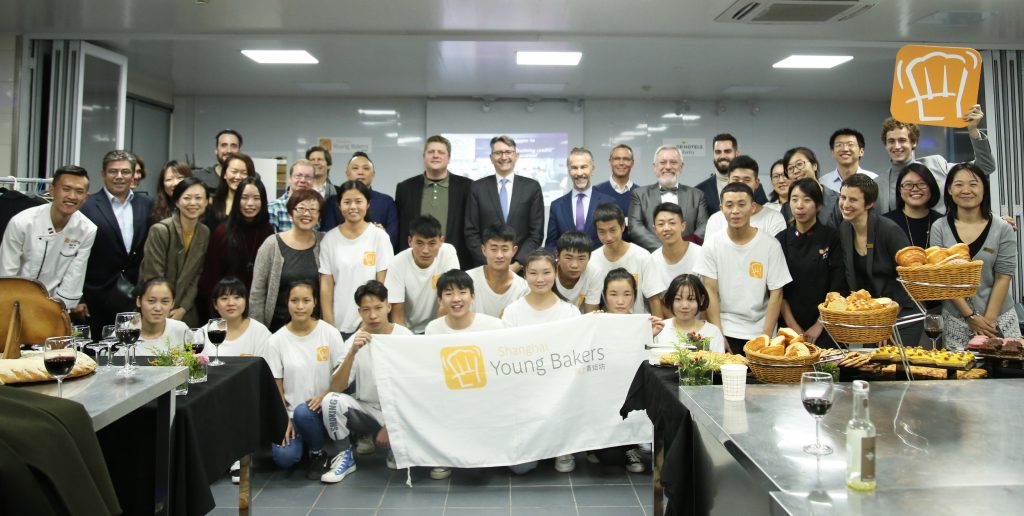 Cecile Cavoizy
Executive Director