With the autumn coming, the weather is getting cooler. On the afternoon of Oct 28th, Fudan University Undergraduate Student Homes Community Development Center (hereafter referred to as community center) welcomed SYB (Shanghai Young Bakers, hereafter referred to as "SYB") students for their ice-breaking activity with Fudan. During the event, the new members of the community center and SYB students got to work together and get to know each other. It was a delightful afternoon and time well-spent.
 
Fudan University Undergraduate Student Homes has a long-term cooperation with SYB. They hope to build good relationships with the SYB students.
This is the first time that the 11th batch of SYB students came to Fudan University. We hope that members of our community development center and SYB students would get to know each other and get the bonding experience through this ice-breaking activity so that they are prepared for future activities.
Before the activity start, members of the community development center arrived early at the old gate of Fudan University to welcome the SYB teachers and students, who arrived at around 12:30. After a brief introduction, they accompanied SYB teachers and students to the activity venue: Room 102 in Ye Yaozhen Building.
After entering the classroom, SYB students paired up with members of the community development center with arrangement and guidance. They then gave themselves group names and got to know each other further.
The indoor activities started after a brief introduction of the rules.
Students were randomly grouped into 5 teams and made human knots with their hands. Which team would to the first one to untangle?

We were really 'connected'

Knowing each other is the basis a long-lasting friendship. A trivia game would surely bring us closer. It's your show time!
Students are so good at this!
You draw and I guess, do we have the bond?It's time to test our drawing skills, and it seems that everyone has an artist in their hearts! I'm so proud of us all!
This was not what I expected it to be…
xx Squat,xxSquat,time to test your reaction speed!
After the enjoyable indoor activities, all of us went out to enjoy the nice weather outside. With gentle wind breezing and warm sunlight shining, it was a nice day.
In Xi Yuan, all group members made poses as asked. We captured those beautiful moments with our camera!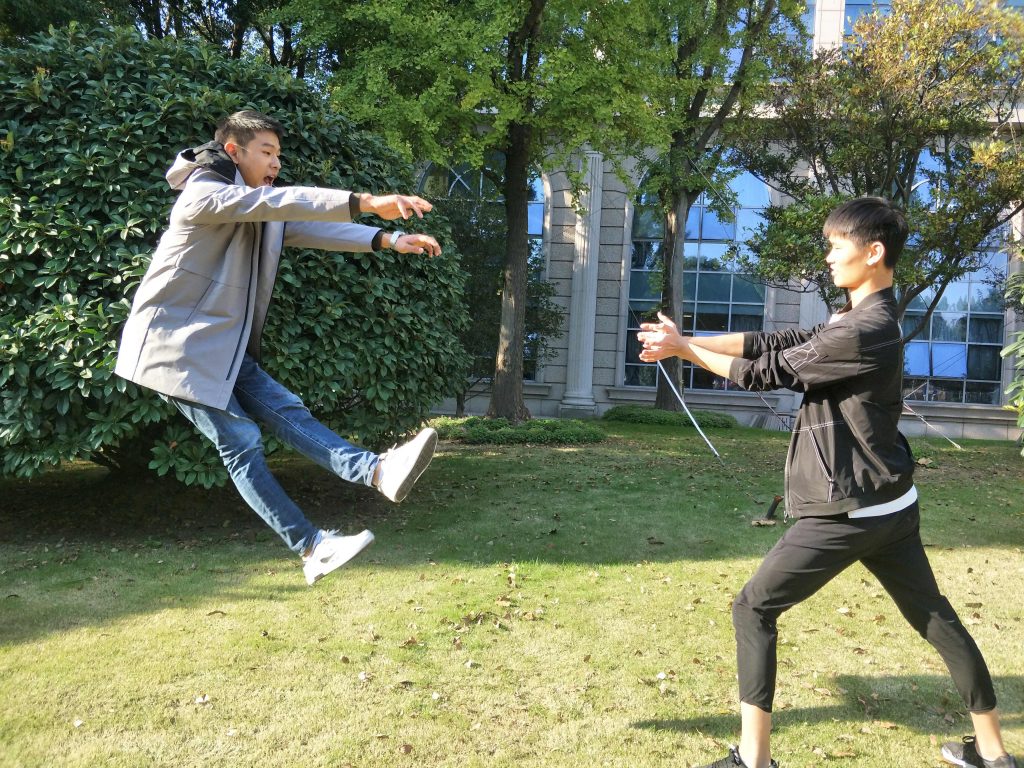 Let the camera capture the joyful moments we had
On the meadow, each group competes with each other which playing fun games such as '4 people 5 legs steeplechase', 'lift me up' and 'drinking while spinning'. Everyone showed their talents.

After the games, all of us from different places sat, ate and talked together, sharing the joyfulness. In the end, we revealed game scores for each group and awarded prizes! After a series of ice-breaking activities, we went from strangers to friends. We built team spirits and long-lasting friendships. Looking forward to the next SYB and Fudan community development center gathering!
Fudan University Undergraduate Student Homes Community Development Center
Translation: Cassie