SYB, Where Dreams Start
Recently, many firms have resumed work. We sincerely hope our friends and supporters can take care of your family and yourself, as well as stay safe and healthy. During this special period, are you curious about what our 12th batch of students are doing? Let's take a look at the affectionate bond between the students and SYB with their perspective.
I have always been passionate about baking industry since my childhood. In July 2019, after passing the interview of SYB, I finally came to my dream place. I strode over the dusty little place to a wider world. SYB, I'm coming!
Interesting and professional study life
I have never thought about so many colorful and interesting courses until I come to SYB. The moment when I stepped into the wide and clean baking center, where there are plenty of equipment and materials, my eyes lit up. I felt like I was a real baker now.
Over the course of two weeks, the teachers taught us in a patient and detailed manner. They demonstrated each step carefully. All the students are excellent; the atmosphere was heated. We could make products in relaxing and happy mood and harvested self-made products. Both the taste and color were brilliant.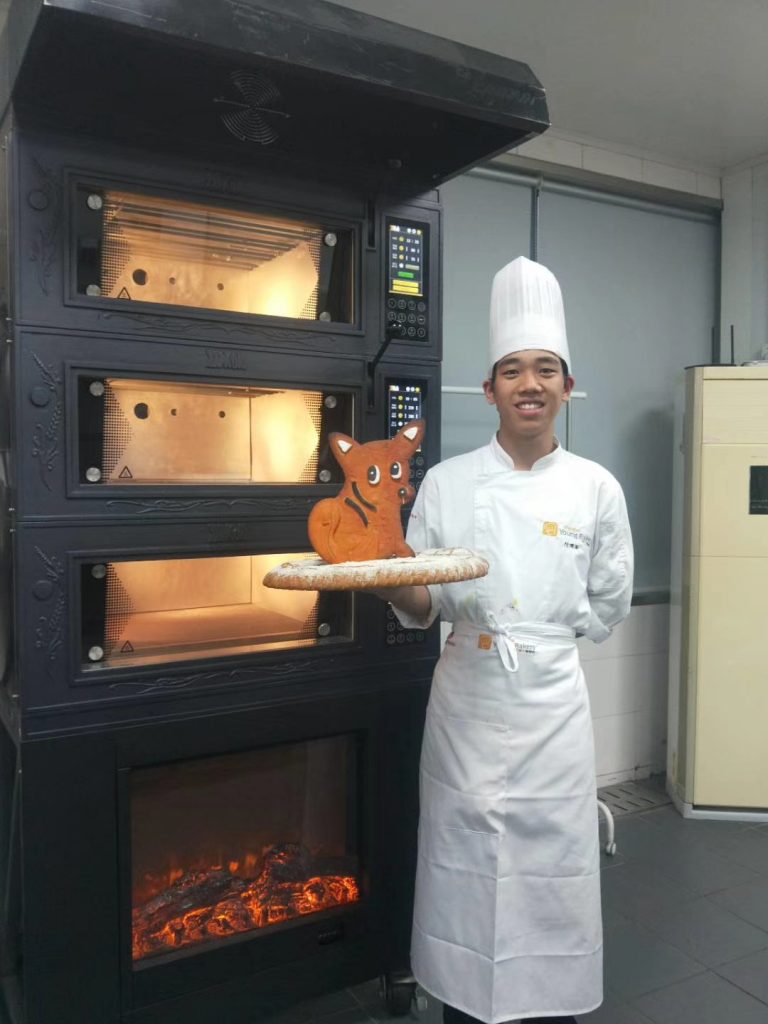 Besides, we took English and life skills classes in Caoyang Vocational School. By teaching through lively activities, the foreign teachers made our English classes vivid and interesting. Our social educator applying group discussion and brainstorming to teaching, taught us how to find and solve problems, how to communicate with others in daily life and how to do self- management, thus to cultivate our essential qualities. In conclusion, through the learning experience in SYB, I obtained abundant professional knowledge and felt the warmth and happiness of this big family.

The importance of communication
It's time to check the results after the 3-month course. SYB provided each student with hotel internship, so that we can have a good practical training. Before heading for the hotel, we were excited and filled with boundless beautiful expectations. I was assigned to the JW Marriott Hotel Shanghai at Tomorrow Square. However, when the real internship started, I found that my adaptability was not as strong as I thought. In the beginning, I didn't know how to communicate with the chef. It caused that many work issues could not be processed. Besides, I made a lot of mistakes due to carelessness. I also felt nervous and timid. I didn't know the reason why I acted like this and I strived for the reason gradually. After one or two weeks, I started to realize the importance of asking questions about what I didn't know. I began to exchange my ideas with the chef. When I had doubts and questions at work, I would communicate with the chef actively. Communication takes a vital importance at work. Then I found that things appeared to be easier than I imagined. I started to enjoy the internship while holding an attentive and relaxing attitude towards the work every day. I figured out that as far as you want to accomplish something and make every effort for it, you would achieve your goal.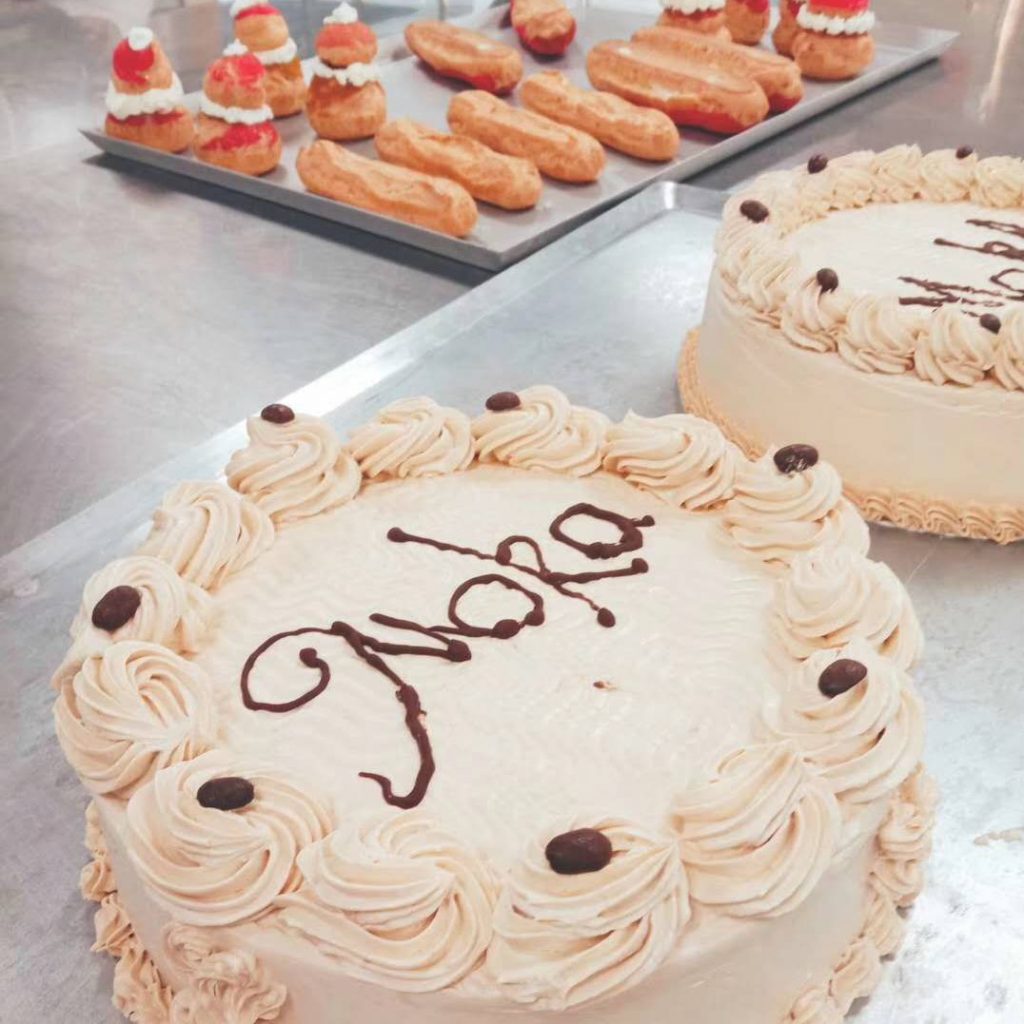 Broadcasting makes me confident
Under the current situation of COVID-19, SYB asked us not to come back to Shanghai by considering our health and safety. So, all the students stayed at our hometowns. But our learning never stopped! The teachers prepared online courses for us and our social educator designed a cool and interesting program for us – broadcasting! Therefore, we can still show people what our life is like while staying at home.
Since I am extremely passionate about entertainment news, I applied to hosting the entertainment channel and I managed to get the job! Every evening, we would have a rather dynamic discussion in our WeChat group in order to make our channel more exciting. I indeed enjoyed the spirit of teamwork that how people giving in such an effort to communicate, to prepare and then to set to work on the task. During the time being the host of our channel, I noticed that I am a lot more confident than before. I used to be shy and quiet, but now after been working on the broadcasting program for some time, my presentation skill is highly improved, and I am also more expressive in front of the audiences. I like this new experience very much, to be able to learn in a relaxing and fun way by just staying at home. And the most important thing is that I learned things such as confidence, how to express myself and how to collaborate with other people, which you cannot learn from a textbook. This unique experience allowed me to make huge progresses in many aspects, which built a strong foundation for me in my future life.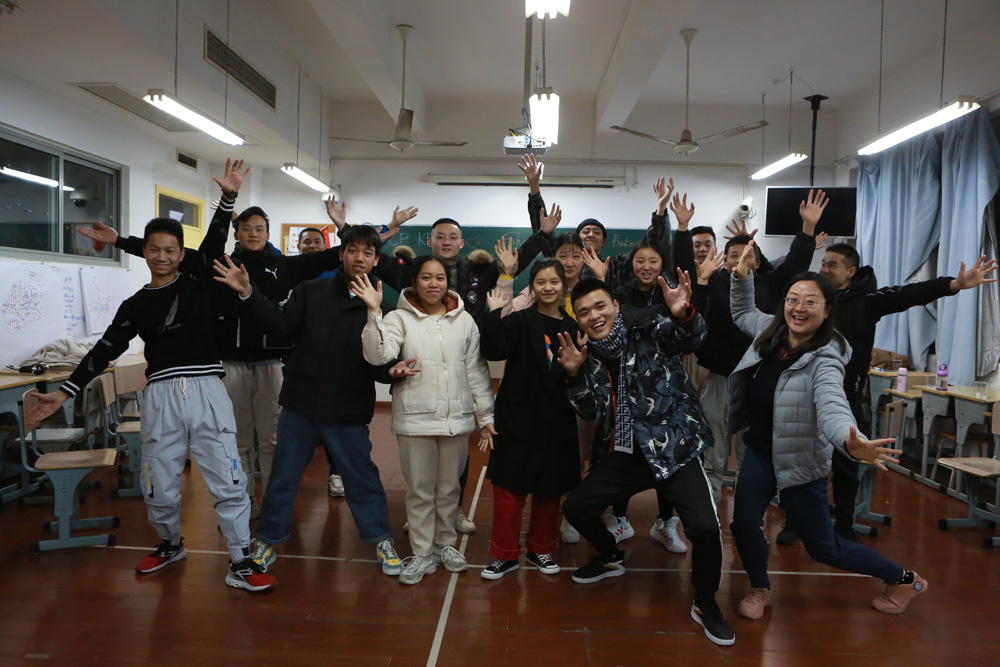 A new world in after-class activities
Since I joined SYB, I have visited a lot of places: the magnificent view at the Bund, all the neat and professional bakeries, and the culture of Fudan University. All the exciting tours had opened a new door for my life. Yet from the activities with the SYB graduates, the interactions with the SYB office staff, the collaboration with the APM staff, I enjoyed brilliant sights and felt the kindness and warmth of people. More importantly, it expanded my horizon and led me into a new world, which would be an unforgettable memory in my whole life.
I'd like to express my appreciation to SYB – I am lucky to have this amazing opportunity to learn what I desired. SYB also shows me how to be independent and how to make a better development plan for my future life.
SYB helps me to be closer to my dream, as like a nightlight showing me the path forward; or the warm sunlight in winter, warmed up my heart.
Thank you SYB, the place where dreams start.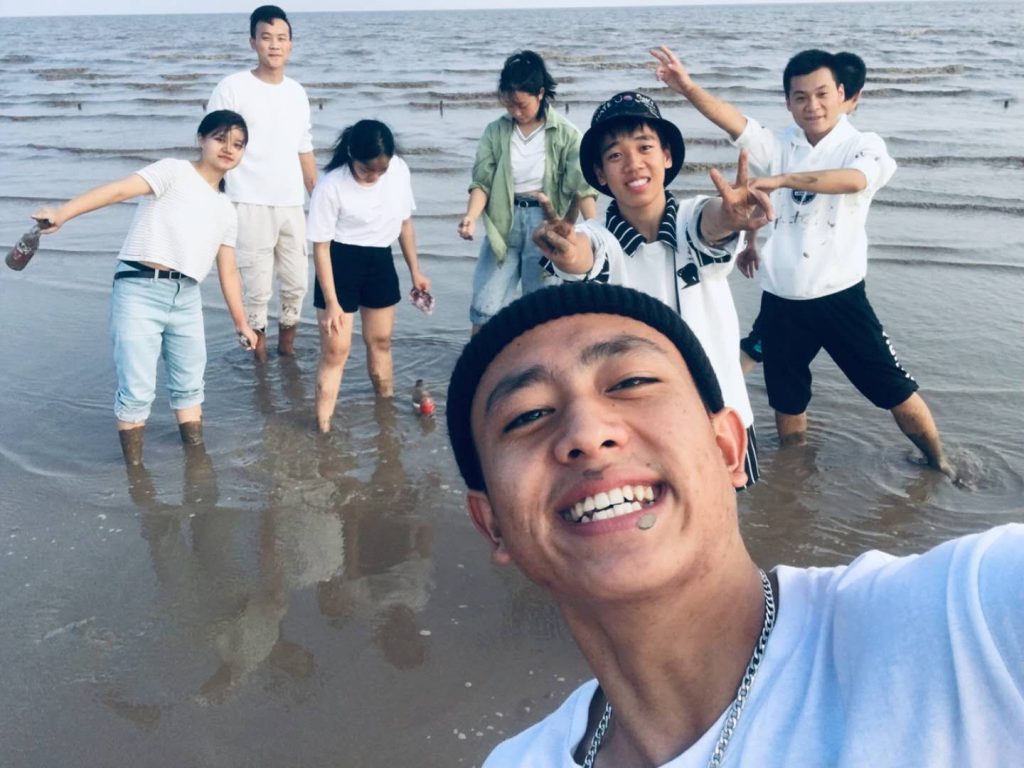 A warm reminder: No winter lasts forever; every spring is sure to follow. I look forward to a reunion with all of us when normal life is back with us.
The 12th Batch Student
Jingze Fu
Translators
Shen Wang and Cookie Xu