Shanghai Young Bakers' Trip to Lesaffre's Yeast Factory
April 13th, the 11th batch of Shanghai Young Bakers students happily departed Shanghai and arrived at Anhui Mingguang , started their 2-day-1-night study tour.

Since Shanghai Young Bakers was founded in 2009, Lesaffre has always provided sponsorship and shared industry knowledge to support our program. Lesaffre is the world's leader of yeast and yeast extracts. The factory in Mingguang, Anhui being Lesaffre's first base in China for yeast manufacturing, has accumulated extensive experience from yeast and bread improvers.
This time, Lesaffre invited SYB students to visit their first yeast production base in China, which is the yeast factory located in Mingguang City in Anhui province.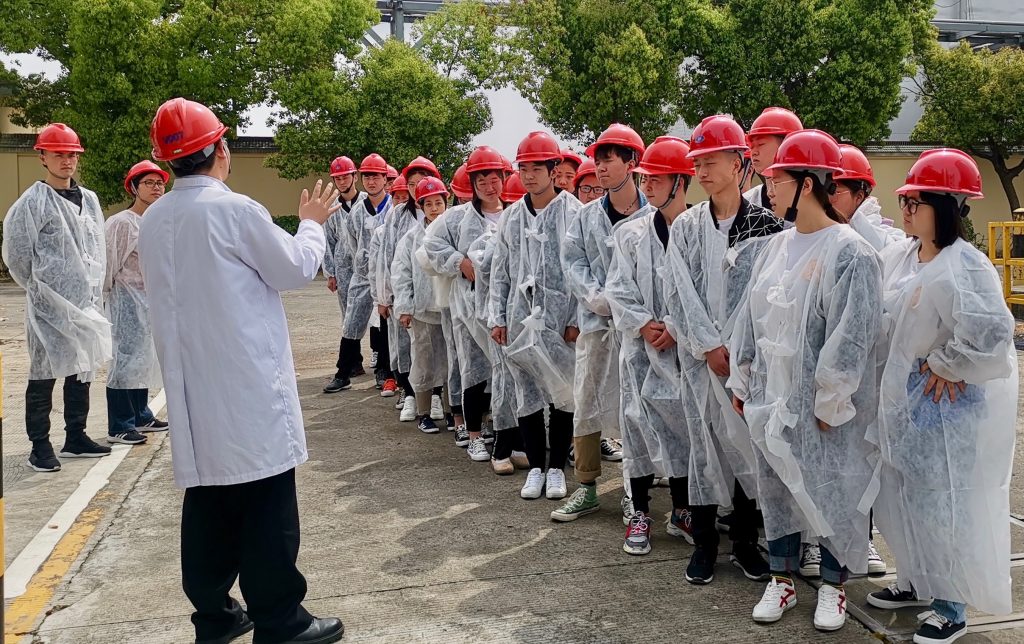 In past  training, SYB students have already been very familiar with Lesaffre's  yeast.  But this time, by seeing the production process of yeast and seeing how it's made, it helped the students to have a better understanding of the yeast production.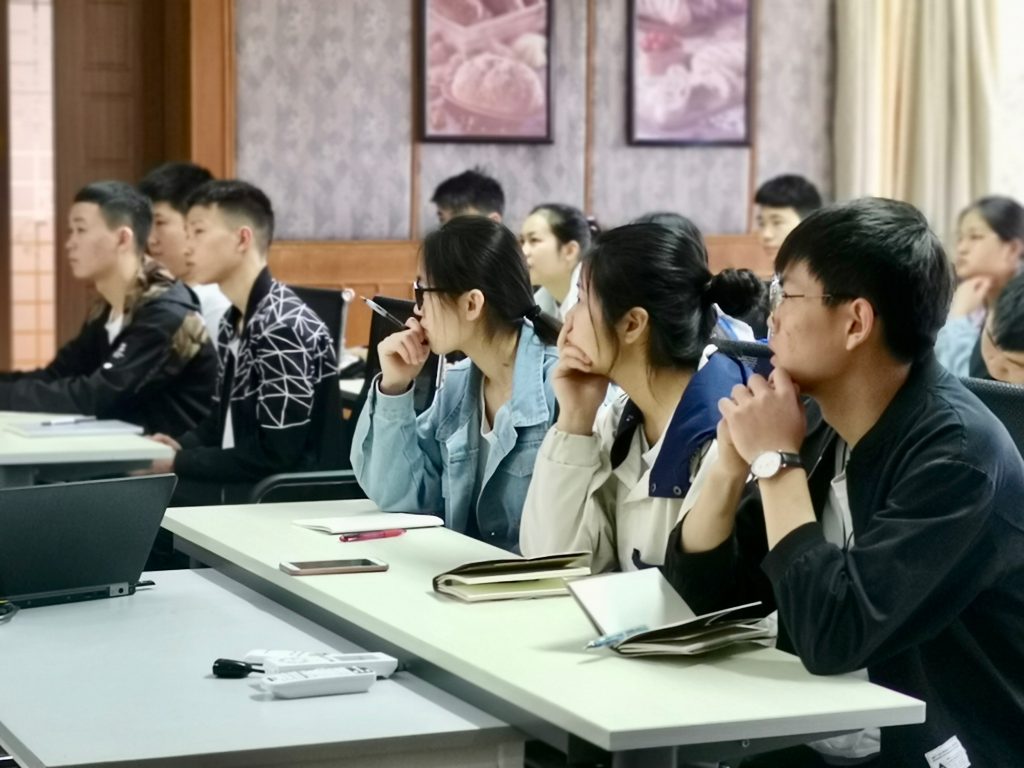 On the morning of the 14th  Lesaffre's factory's Occupational Health & Safety Manager Mr. Yang and Product Manager Mr. Wu , enthusiastically welcomed the arrival of students from the 11th batch.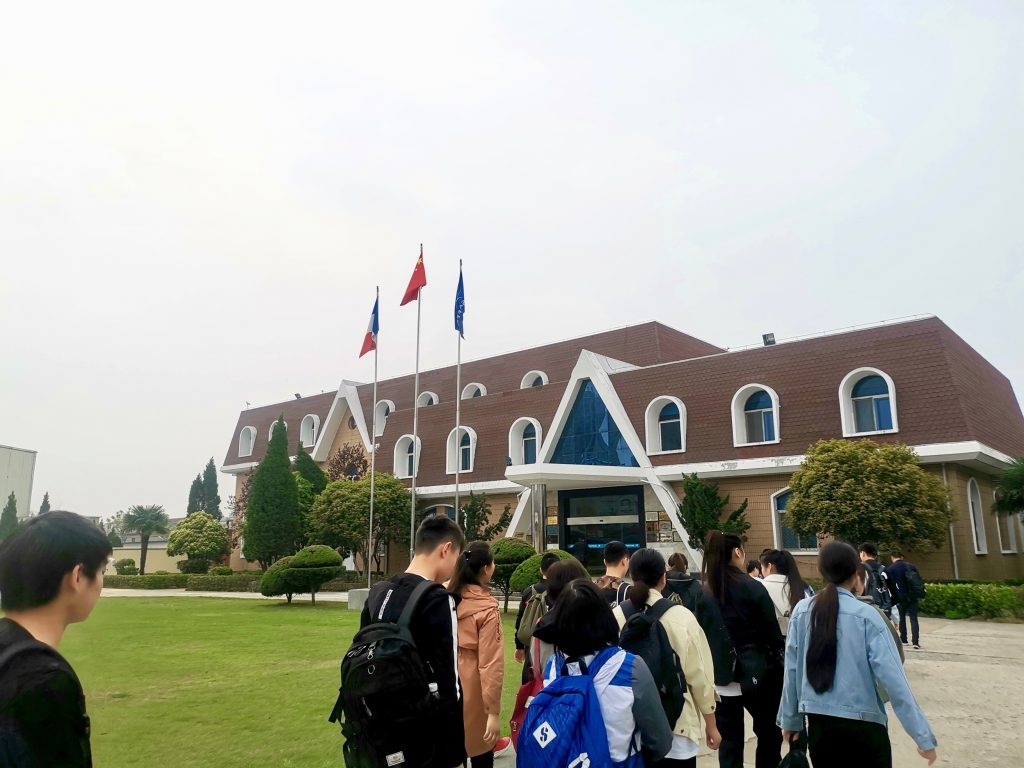 Safety Manager Mr. Yang of Lesaffre  conducted a safety training for our students. Mr. Yang told the students the important notice in the visit: to wear a safety helmet and a working uniform, walk along the footway and hold the handrails tightly while walking on the staircases and etc. Then, the manager Mr. Wu explained Lesaffre's business scope, bakery products, baking extracts, and its industrial biotechnology of nutrition and health. As an expert of yeast production industry, Lesaffre has more than 160 years of experience in producing yeast products and providing baking solutions. As an experienced multinational company of multi cultures, Lesaffre has experience and expertise in a variety of aspects. Today, one out of every three breads is made from Lesaffre yeast; everyday, more than one billion people's foods are made of Lesaffre products.
After Mr. Wu's presentation, students put on their protective gear and bring the knowledge that they have understood from the training and questions along with them to the Mingguang factory. They found out about the raw materials of yeast, and the process of producing and packaging yeast. At the end of the visit, SYB students actively asked lots of questions to the factory staffs, and the staffs kindly answered each of them.

In the end, on behalf of Shanghai Young Bakers, please allow me to express our appreciation to the long-term support from Lesaffre, also thanks to Mr. Yang and Mr. Wu , for training SYB students during the weekend. And, we also want to thank the staffs from Lesaffre Mingguang factory, for providing valuable professional training to SYB students and letting them know the importance of yeast in baking and that will help them to become a professional baker in the future.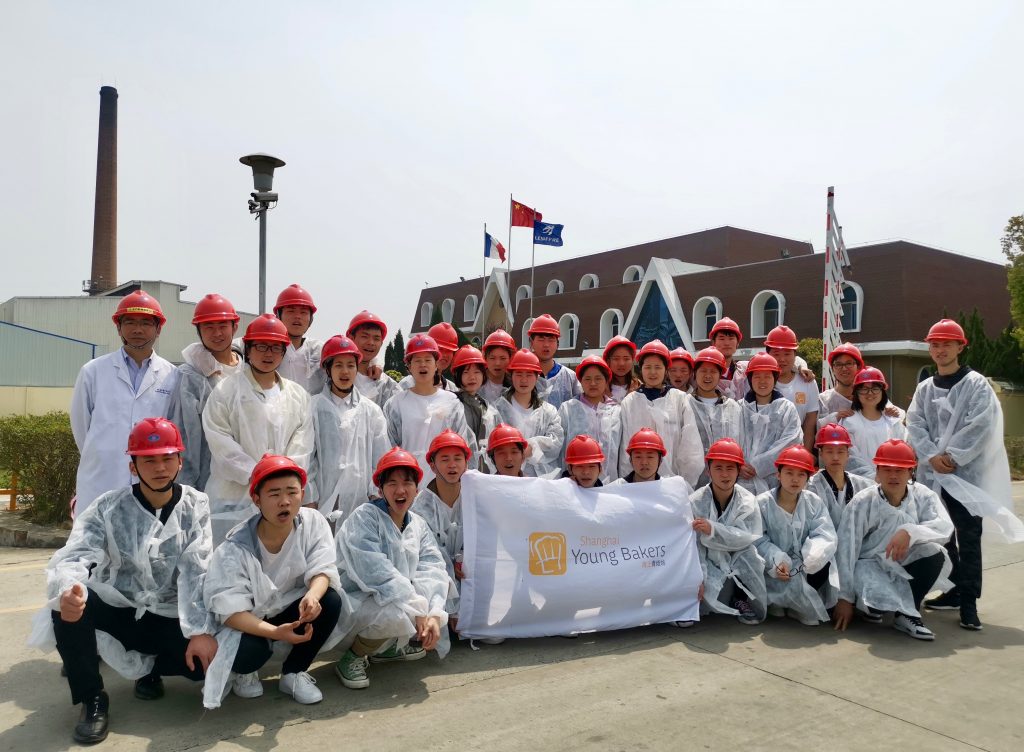 Mavis Wang
Communication Coordinator