Shanghai Young Bakers Bakery Walking Tour
On a recent sunny Sunday morning, the tenth batch of Young Bakers gathered in the former French Concession to tour some of Shanghai's most popular bakeries. Starting at Sunflour, owned by Léon Xu, one of SYB's supporters, the Young Bakers got their first look at breads and pastries being displayed and sold in a commercial setting.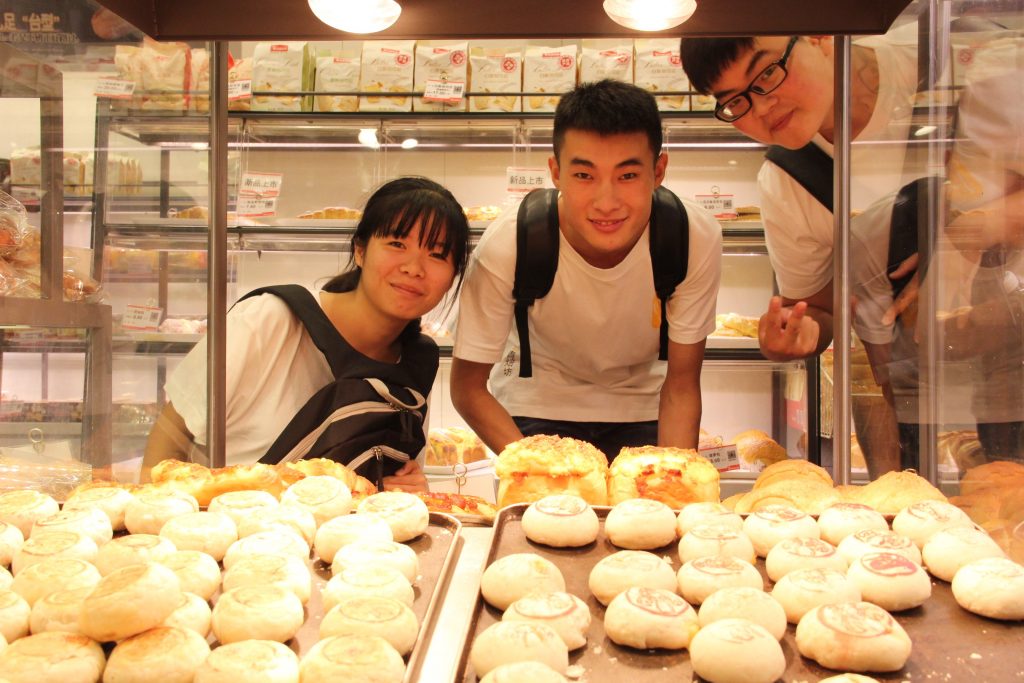 Guided by Teacher Jin, the students were encouraged to pay attention to the elements that make a bakery successful. Such as, bread and pastry selection, prices, interior design, and overall atmosphere.
Going from bakery to bakery, they were encouraged with the knowledge that one day soon, they too would be baking breads and pastries as nice as the ones they were seeing. And to think that less than one month ago, these young students did not know the difference between a baguette and a croissant!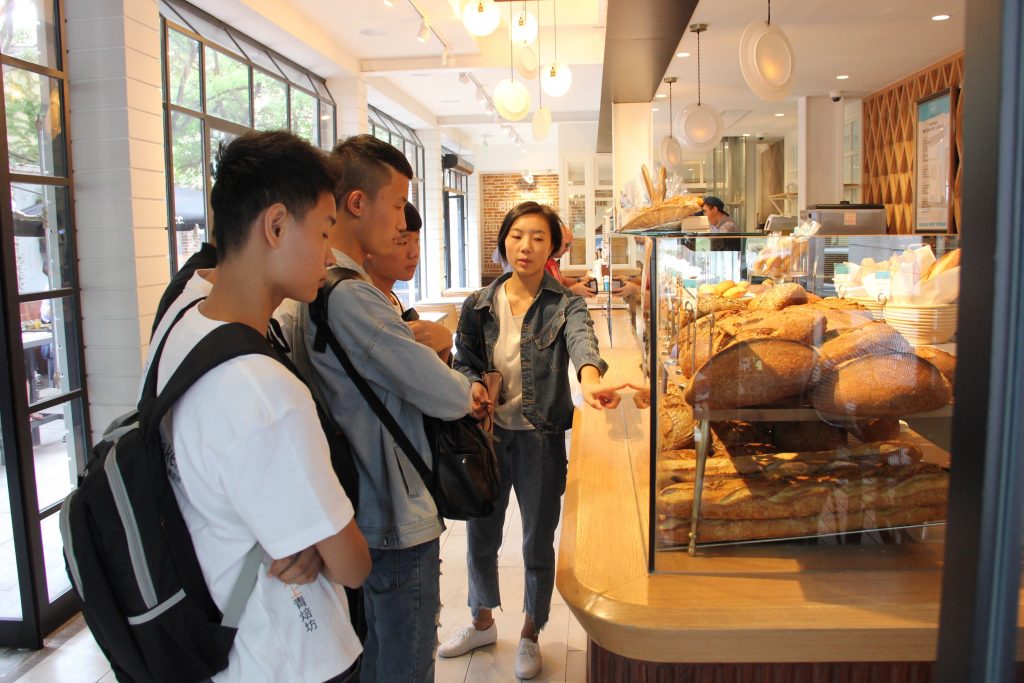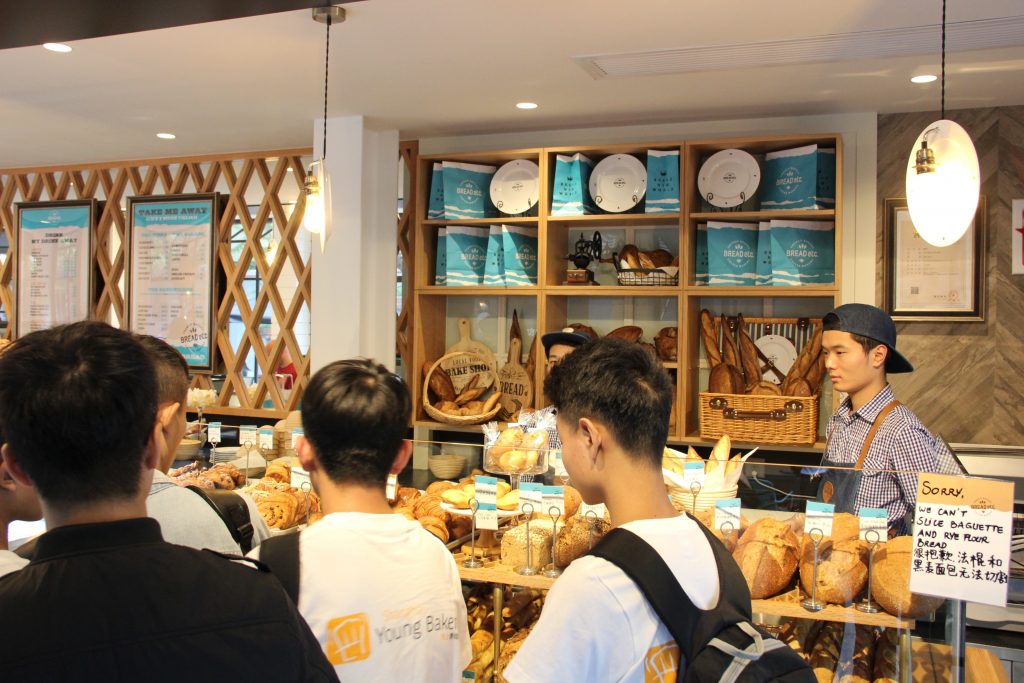 In addition to European-style bakeries,they visited Asian-style bakeries – a very important component of the baked goods market in China. During their year of training, they will also learn to make the types of breads, cakes, and pastries that are popular in China, Hong Kong, and Taiwan.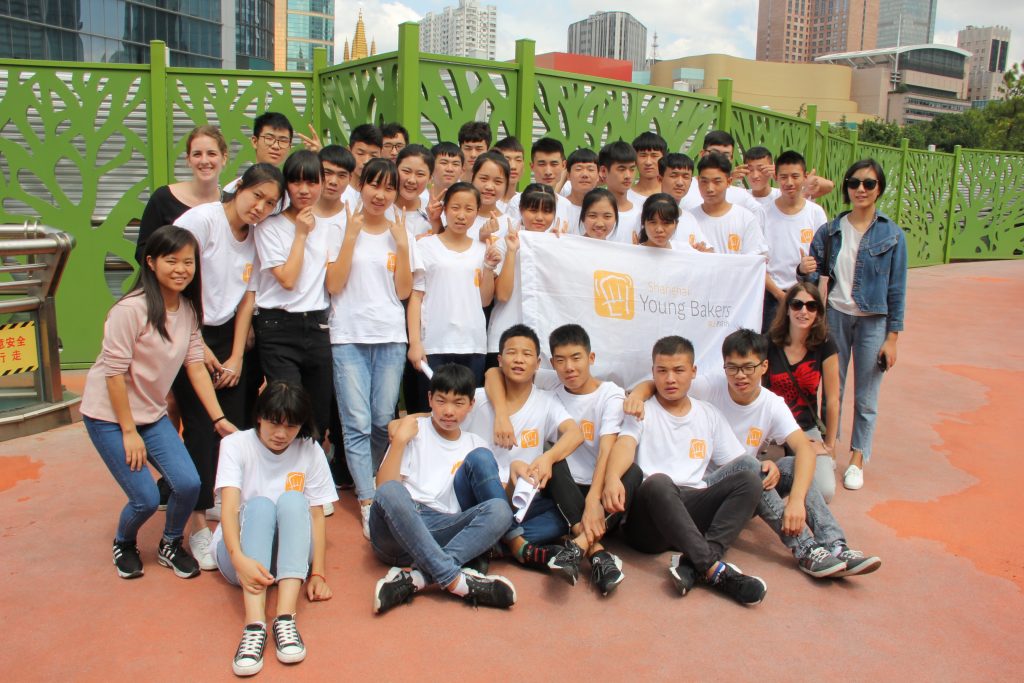 Many students found prices high, especially for European-style breads and pastries. But still, business was booming and the bakeries were full of happy customers. This gave them confidence in the future, knowing there is an already large and growing demand for the skills they are learning.  This brief tour opened their eyes to the many opportunities that await them when they become qualified bakers. Like the old expression says, SEEING IS BELIEVING!
Michael Goldman
Social Enterprise