The path to Responsibility: Henkel Teambuilding with students
The German company, Henkel, has been sponsoring Shanghai Young Bakers for many years. Prior to this Christmas, the company joined us in organizing a team-building event. They collaborated with this year's 15 young students to make tasty, as well as beautiful, Christmas muffins and gingerbread cakes.
We were so lucky to have pastry trainer Wang Jingyi, who just graduated and came back from France this June, to be in charge of this activity. It's also the very first time for our 15 students to be ones who teach, which was exciting and nerve-racking at the same time.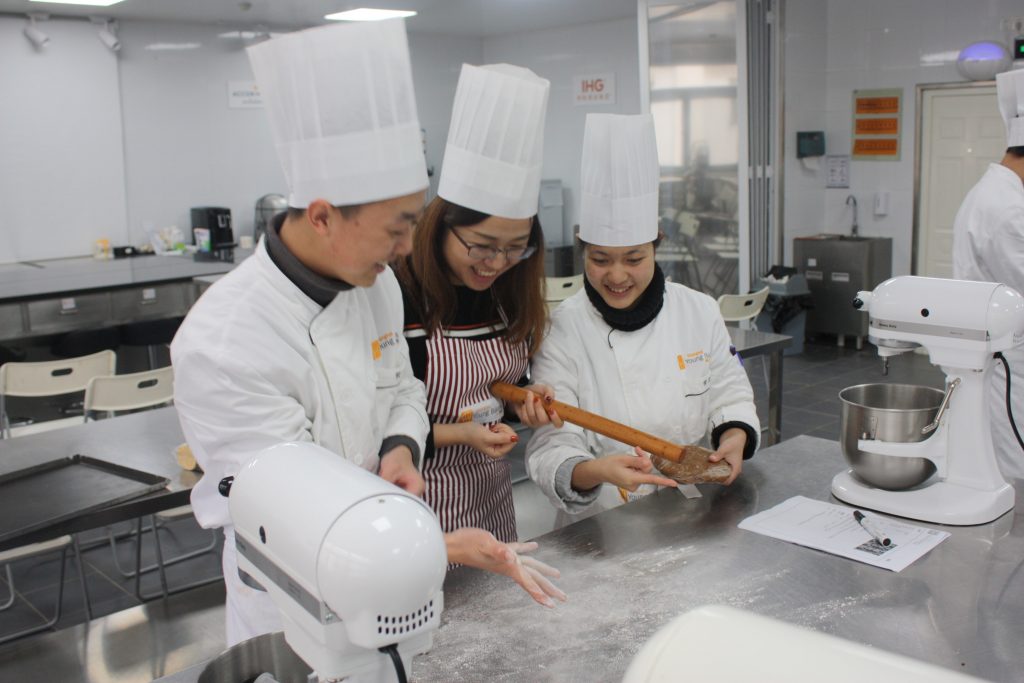 With the help of Wang Jingyi and the 'teaching assistants', Henkel's employees not only learned professional baking knowledge, but also experienced the fun of making pastry by hand in a professional environment. It was a day full of delicious muffins, beautiful Christmas gingerbread, and full of sense of achievement.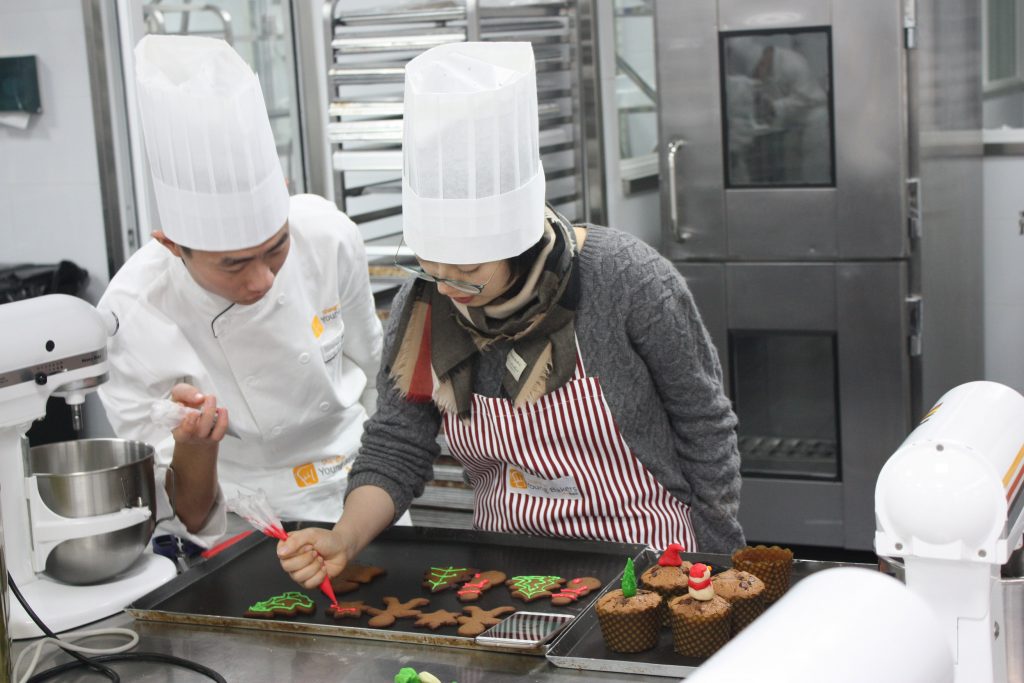 The event lasted for about 3 hours, during which the teachers and students connected with one another, not only on baking, but also on their personal lives. The employees from Henkel were asking questions to show their care and compassion like, "How is life in school?" " Are you used to everything?" "What do you want to do after graduation?" The cold winter was filled with warmth and love.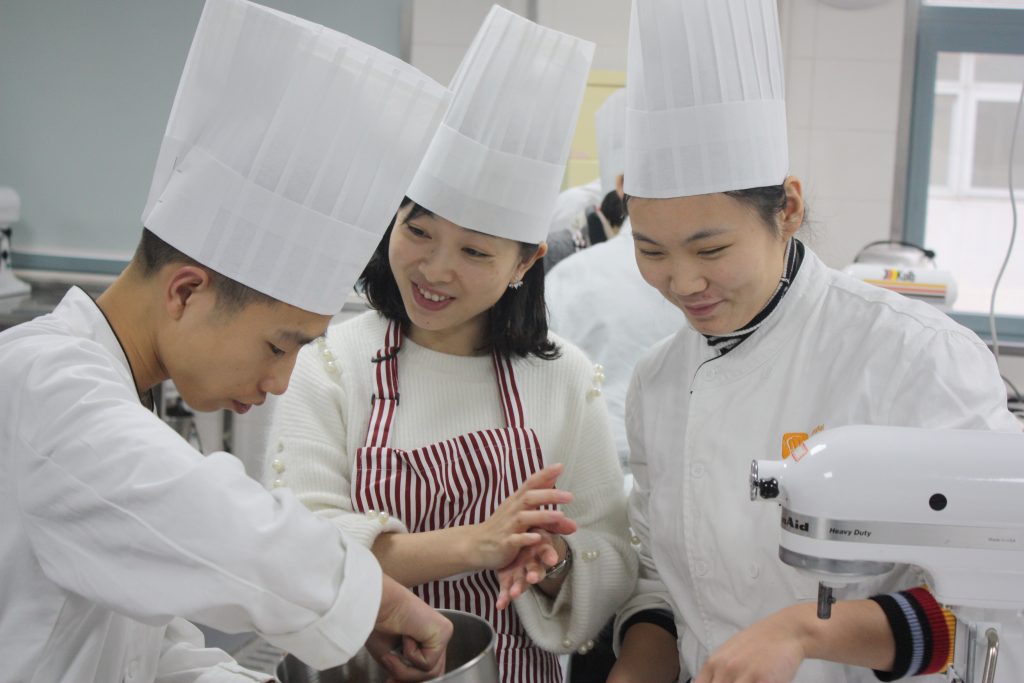 All the students felt a bit tired but also relieved after the event. It wasn't an easy task for them to answer questions concerning baking, to help resolve every mistake made in the procedure, or to learn to work with other people as a team. Bravo to them! As their first time, it was a difficult task but a very valuable experience.
When one of the students was asked, "How does it feel to be an assistant teacher, is it very stressful and is it the same as being a student?" "
He responded straightforwardly and honestly but showed a great sense of self-accountability. He said, "The difference between being a student and a teacher is that you are only responsible for yourself as a student but as a teacher, you have to be responsible for more people besides yourself."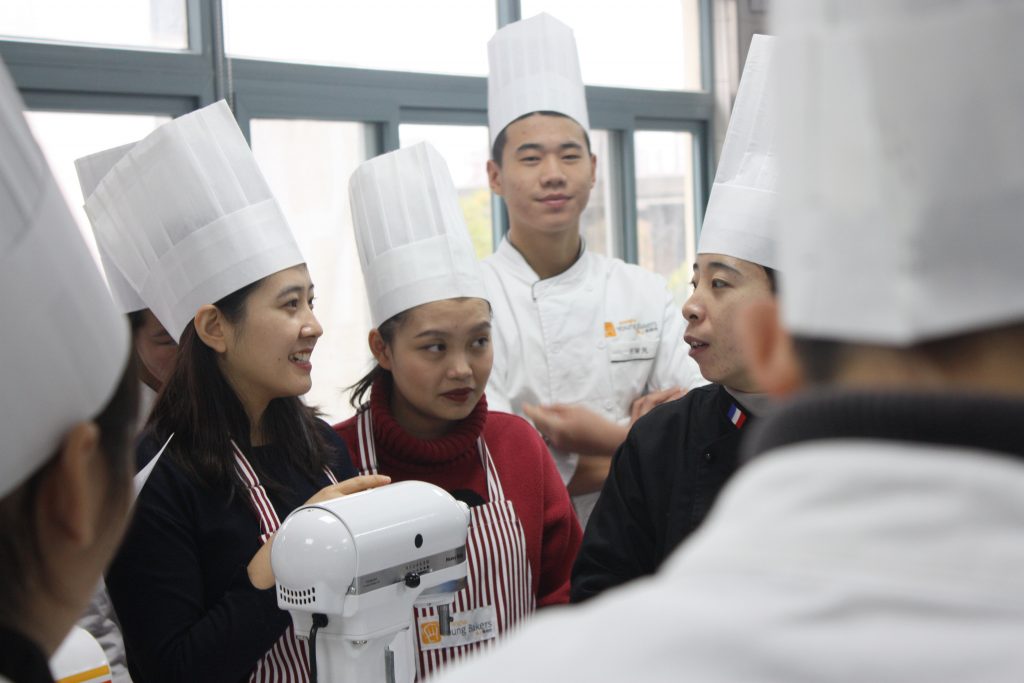 Just like our pastry teachers, Liu Dong and Wang JIngyi were both SYB graduates and went to study in France before coming back. Now they help more young ambitious students to learn baking skills and procedures.
Also like Henkel and other sponsors and partners, they are also dedicated to charity work and selflessly support SYB to help marginalized youths.

On behalf of Shanghai Young Bakers, I want to show Henkel our sincere gratitude for their constant support. See you next year!
Liu Chenbo
Program Director
Translation: Leo Ling