Bakers Basket
Enjoy our Bakers Basket!
Get French bread and pastry delivered to your office on Thursdays! A simple and delectable way to give back and impact lives! 
Handmade using authentic French baking techniques and the highest quality ingredients provided by SYB's partners and sponsors, this basket is filled with bread or pastries that are baked by SYB's students during their classes. 
Subscription
Weekly Basket
Receive a basket every week from SYB for 3 months (12 weeks)! 
Monthly Cake 
Get a cake box for 3 months for a monthly activity. 
Here is a more detailed description about the Bakers Basket (see samples below):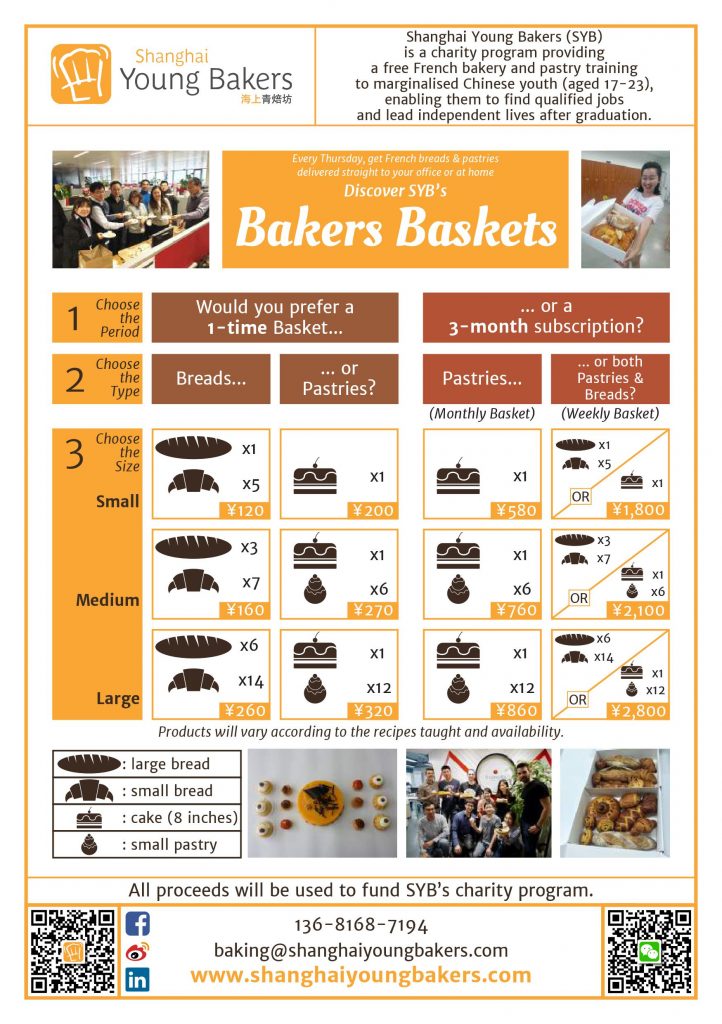 Receive a surprise each time you order a Bakers Basket!
 Small Bakers Basket 
Great for families!
1 loaf of bread and 5 bread rolls / 1 cake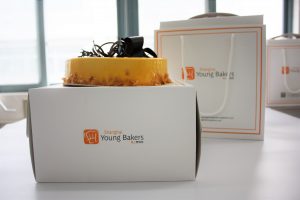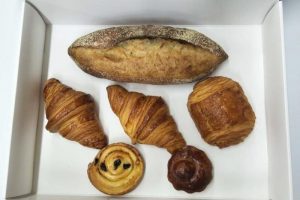 Medium Bakers Basket 
Suited for your party needs!
3 loaves of bread and 7 bread rolls / 1 cake and 6 small pastries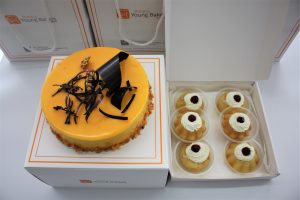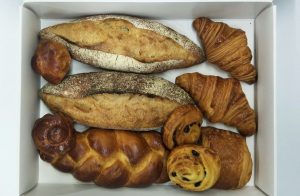 Large Bakers Basket 
Perfect for companies and events!
6 loaves of bread and 14 bread rolls / 1 cake and 12 small pastries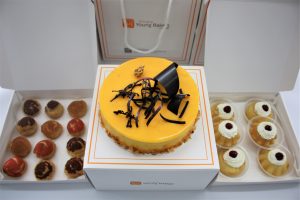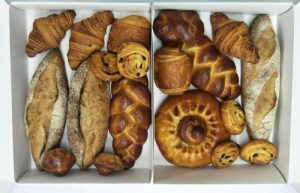 All proceeds support our program to empower marginalized youth through bakery.