New Batch of Students Attended Food Safety Training
Grasping food safety knowledge and following standard workplace hygiene practices is a must for everybody working in the F&B industry. During the second week's training of the 12th batch of students, in order to enable our young bakers to build a good awareness of food safety and kitchen hygiene at the beginning of their training, SYB was honored to invite Ms.Gu Yili from MerieuxNutriSciences, which is a professional company in the field of food safety inspection to conduct a detailed and in-depth hygienic training for them in SYB Baking Center. It is the 7th year for MerieuxNutriSciences to provide professional food safety training to SYB students.

This training was conducted by Ms.Gu Yili from MerieuxNutriSciences. The content covered: food safety and risks; raw materials procurement & stocking management; processing & production requirements; cleaning & disinfection; personnel requirement; waste disposal and other knowledge which was closely related to routine work of bakers. The training was also designed in a rich and innovative way.
Apart from lecturing, the whole training included many interesting sections such as live demo, game of "Spot the Difference", quizzes, Q&A, etc. During the two-hour training, all of our students showed a great passion for participation with active speech and heated discussion. They raised awareness of food safety and hygiene operation through this pleasant learning experience. When it came to the end of the training, our students took a quiz to evaluate the outcome of this training.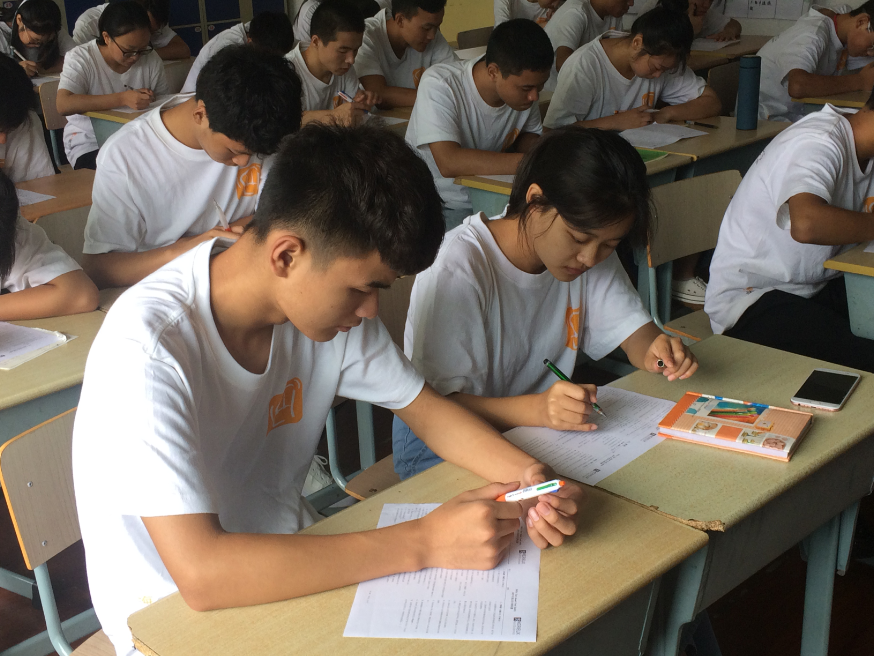 Here, on behalf of SYB, I would like to extend our heartfelt thanks to MerieuxNutriSciences for long-term support in our program, and I would like to thank Ms. Gu for her wonderful and professional training to young bakers of SYB by dedicating her precious time all these continuous years.

Chenbo Liu
Program Director
Translator: Shen