Spotlight on Young Bakers|SYB students staring their new journey
There are many special and unforgettable moments in one's life. July 15, 2019 was such a special and unforgettable day for the 11th batch of students of Shanghai Young Bakers. On this day, they graduated from SYB after a one-year intensive training. On this day, many partners who have supported SYB's growth for many years gathered together, witnessing 31 young bakers officially embarked on a new journey to become professional bakers.
Students came on stage with their bakery products in the music under the spotlight. They were unique protagonists today!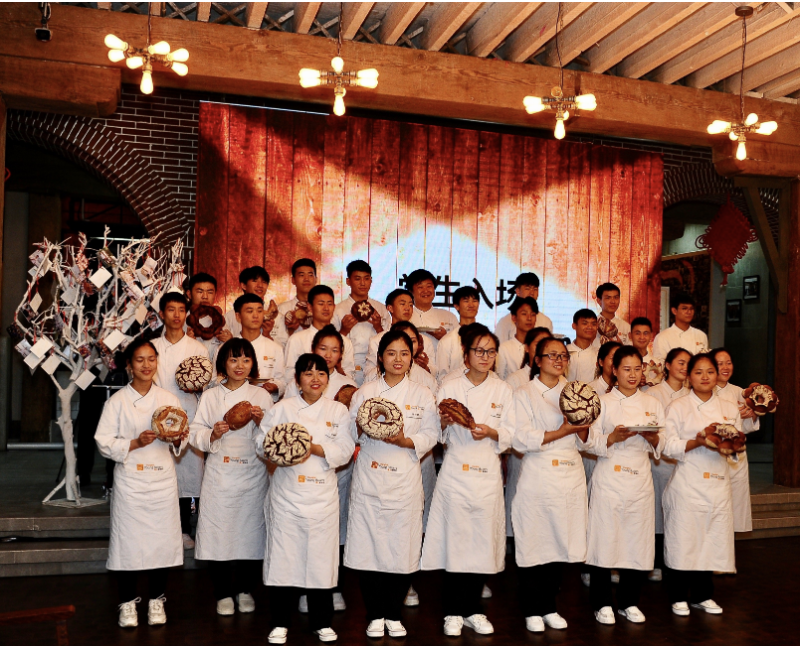 Welcome words by Mr. Szabo from Business France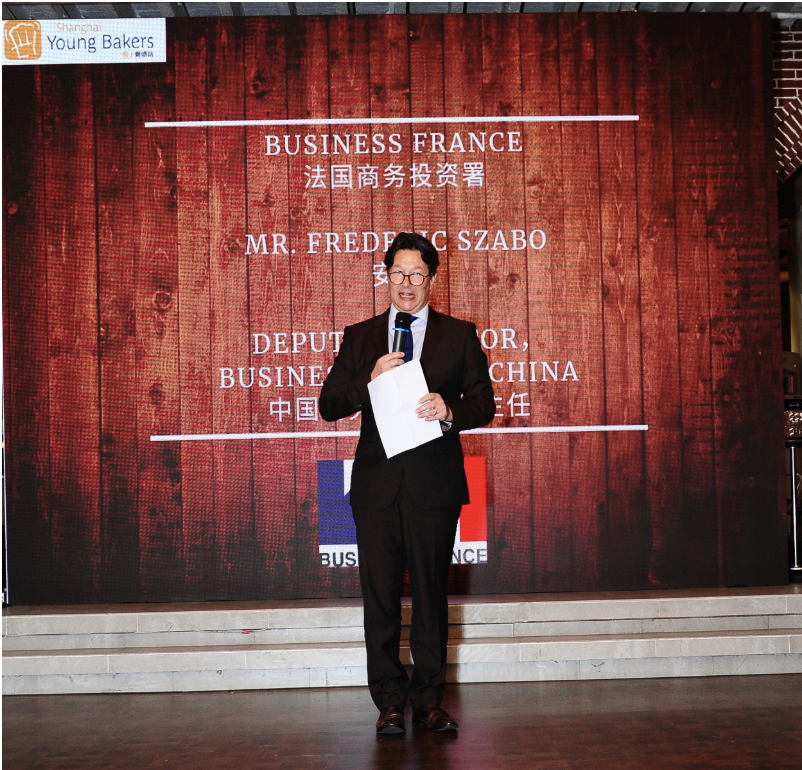 Mr. Yan, Director of Shanghai Charity Foundation Training Center, sincerely advised the students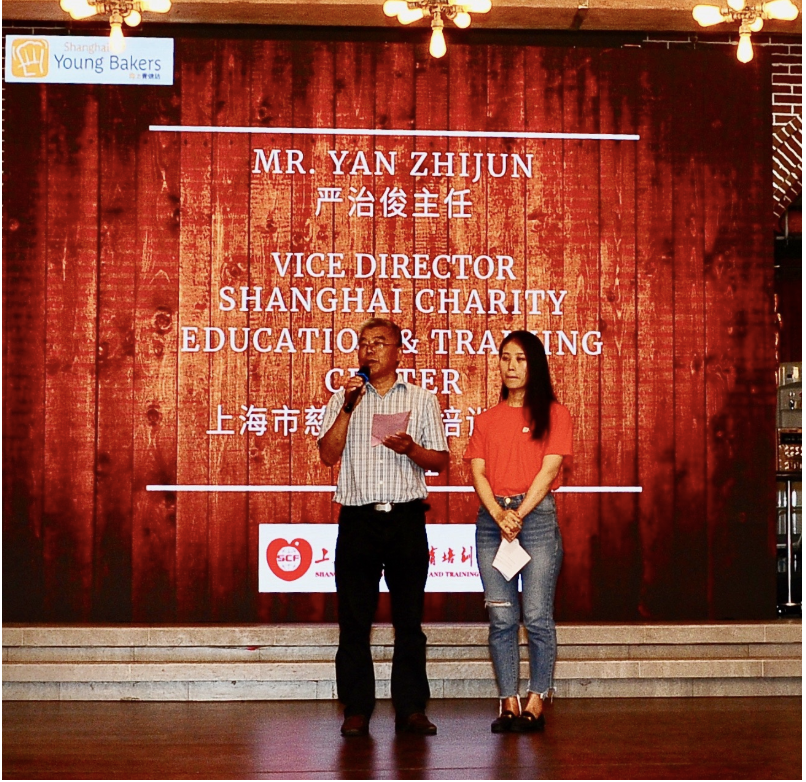 After half year's bakery training and half year's five-star hotel internship, the students received their course certificate from Mr. Szabo and Mr. Yan. They had a hard-to-hide excitement, but also gratitude and attachment to SYB.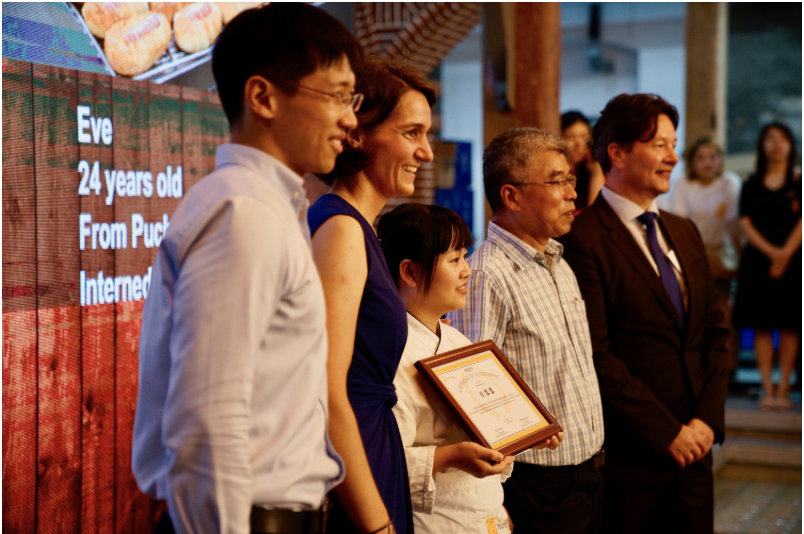 Student representatives shared their best memories of SYB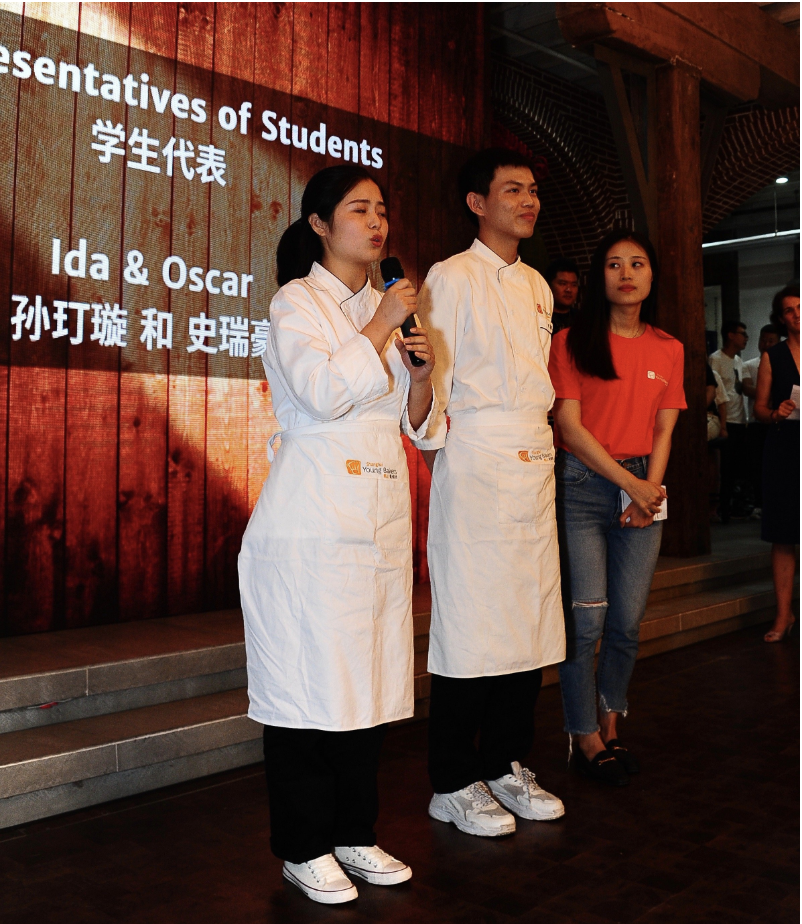 Video review of this year's rich and colorful life, including French bakery training, Chinese-style bakery training, outings, boxing training, life skills, volunteer activities…
We made this year happen thanks to our partners'support including Lesaffre, InterContinental Hotels Group, Huber, Accor Hotels Group, Yihai Kerry, APM, Shenmao, Sinodis, Marriott Foundation, Henkel, SC Johnson, Grands moulins de Paris, Sanneng and others. We shared a special recognition time with them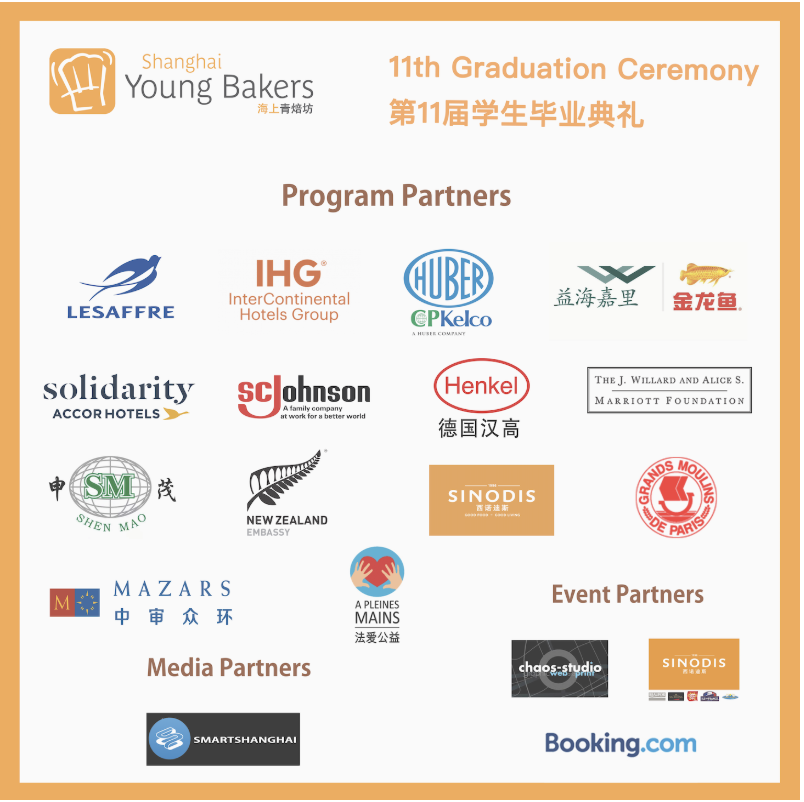 Make bread and macaron appear! This is SYB's unique "bakery"magic show. The audiences cannot help cheering.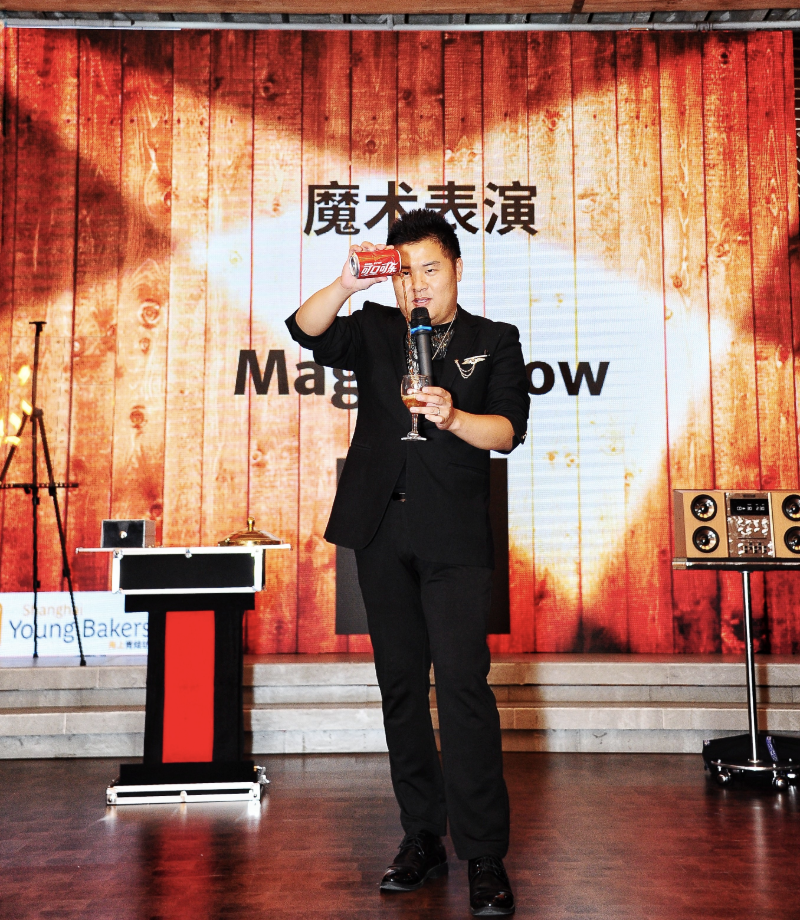 Mr. Chung To, Director of Chi Heng Foundation with SYB Students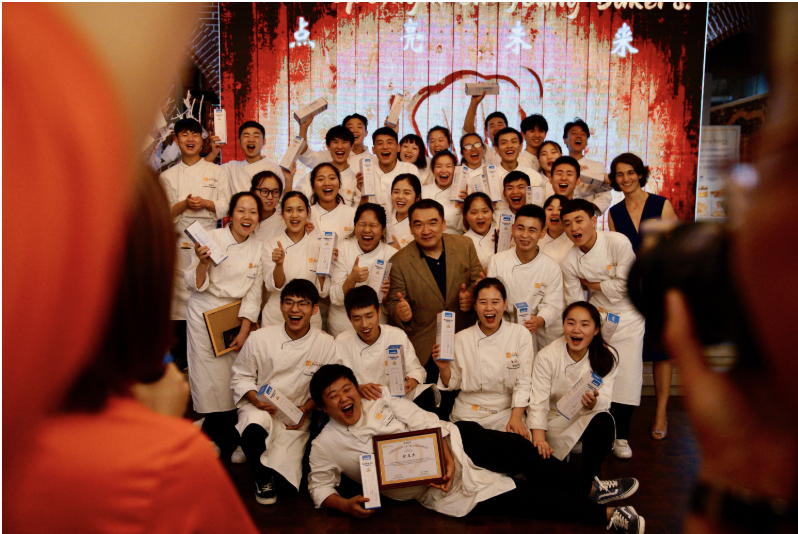 In addition to bakery training, SYB also provides practical English lessons for students. SYB students performed an English song led by teachers from our NGO partner, Stepping Stones, demonstrating the amazing results of their one-year English learning.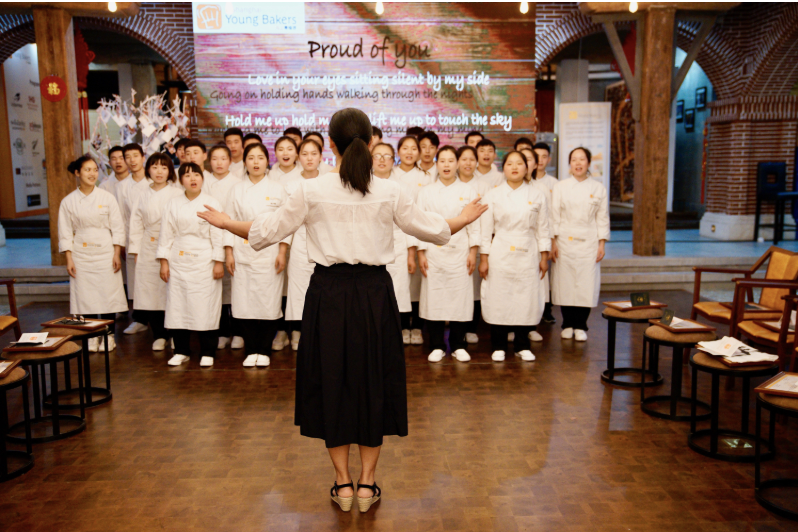 Let's listen to the best wishes from SYB's pastry teacher Wang Jingyi to the students.
Our social educator recalled every unforgettable moment she spent with the students this year.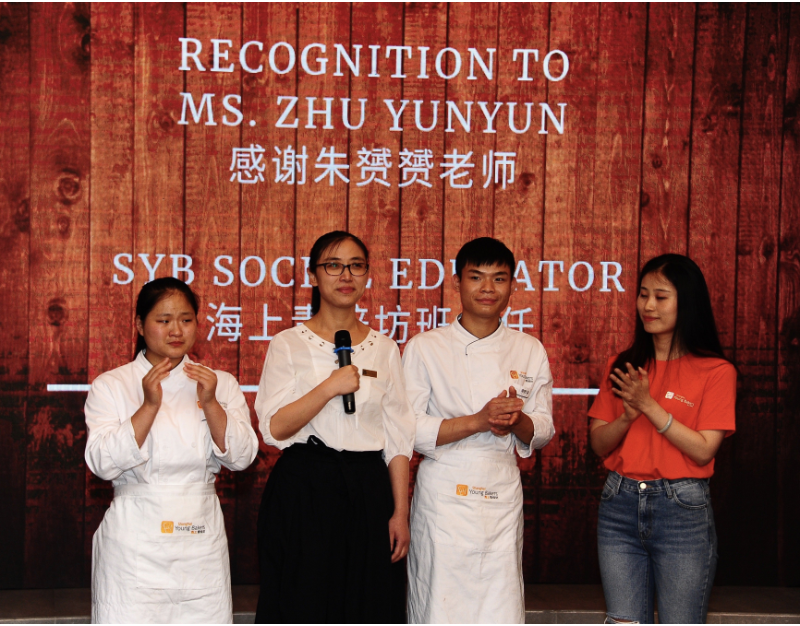 SYB graduates and teachers prepared a delicious buffet for our guests including a variety of French pastry, bakery, wine…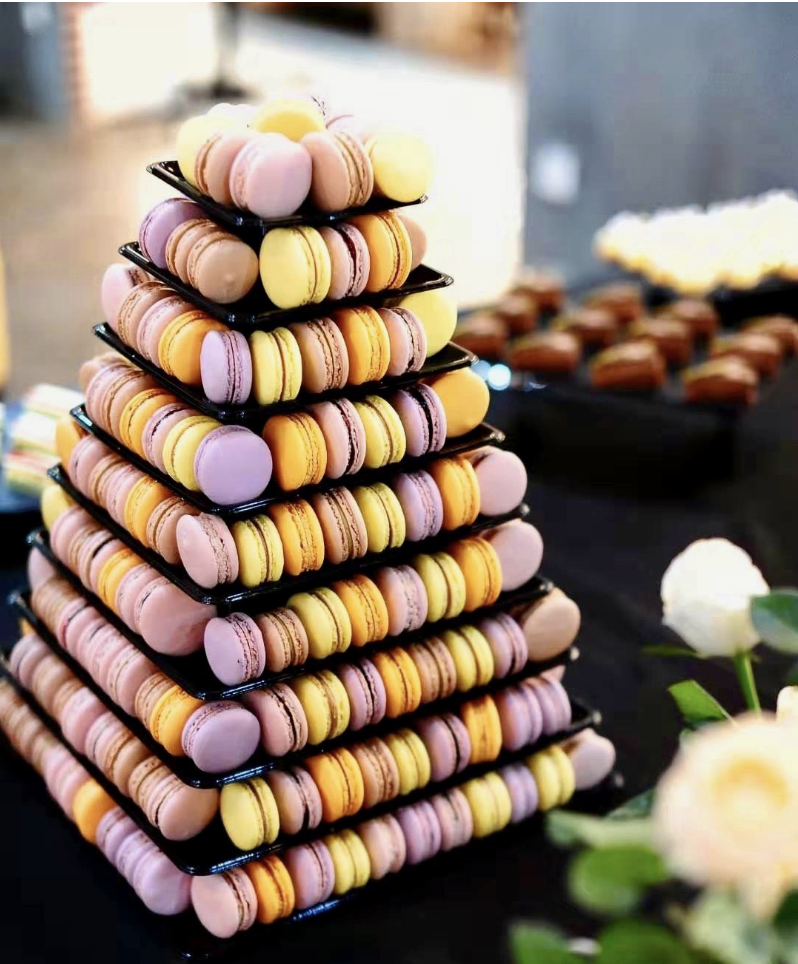 Many guests wrote down their good wishes to the students. We wrapped these wishes in a candy box as a "graduation gift" for each student.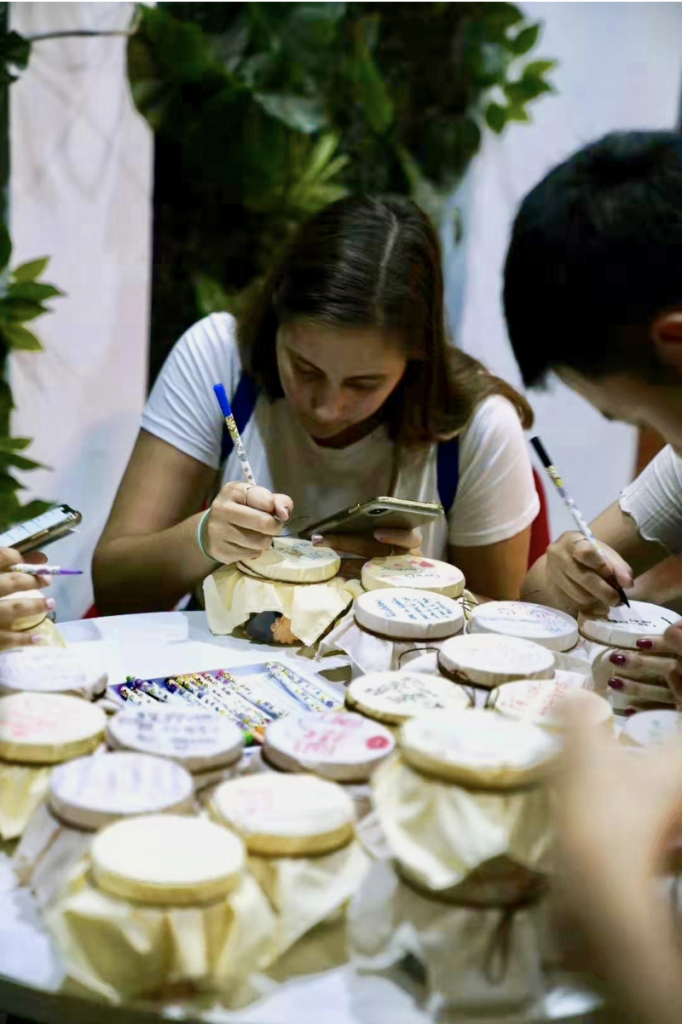 Thank you to all the volunteers for helping with this event!
SYB Family photo!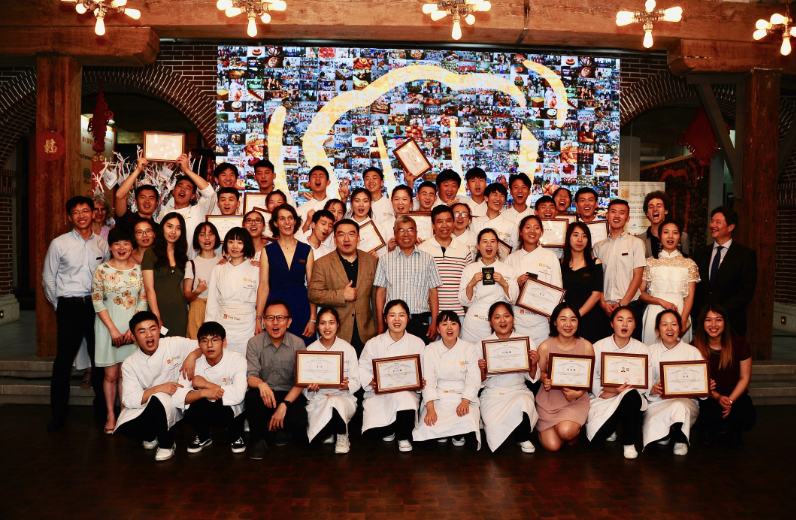 One year can be very short, as short as you just grow one year older, living the same unchanged life as before; One year can also be very long, so long as it can be completely distinct from your previous life, harvesting a life-changing experience. This is a story called SYB, about a group of 31 youth who have traveled thousands of miles from different regions of China to Shanghai, joining the SYB family and harvesting growth, good teachers and friends. Today you graduated, still are part of the SYB family. You are always welcome to come back home!
Shanghai Young Bakers
Sun Fanhui