Hotel Visit to The Westin Bund Center Shanghai
After attending the lecture on working experience in hotels from a senior pastry chef in the beginning of October, our students visited The Westin Bund Center Shanghai on 14th Oct. This visit would not only help them understand the 5-star hotel better where they will start their internship, but also make them realize what kind of knowledge, ability and qualities they should have as a baker.
The Westin Bund Center Shanghai is located in the busy city center, and it is also one of the symbolized hotels at the Bund. It has cooperated with SYB for 5 years and 12 students have done internship there. With the warm welcome from HR manager Jasmin, our students visited the hotel facilities, including the stage restaurant and pastry house on the 1st floor, the Italian restaurant and bar on the 2nd floor, the ballroom and Chinese restaurant on the 3rd floor, and the gym on the 5th floor.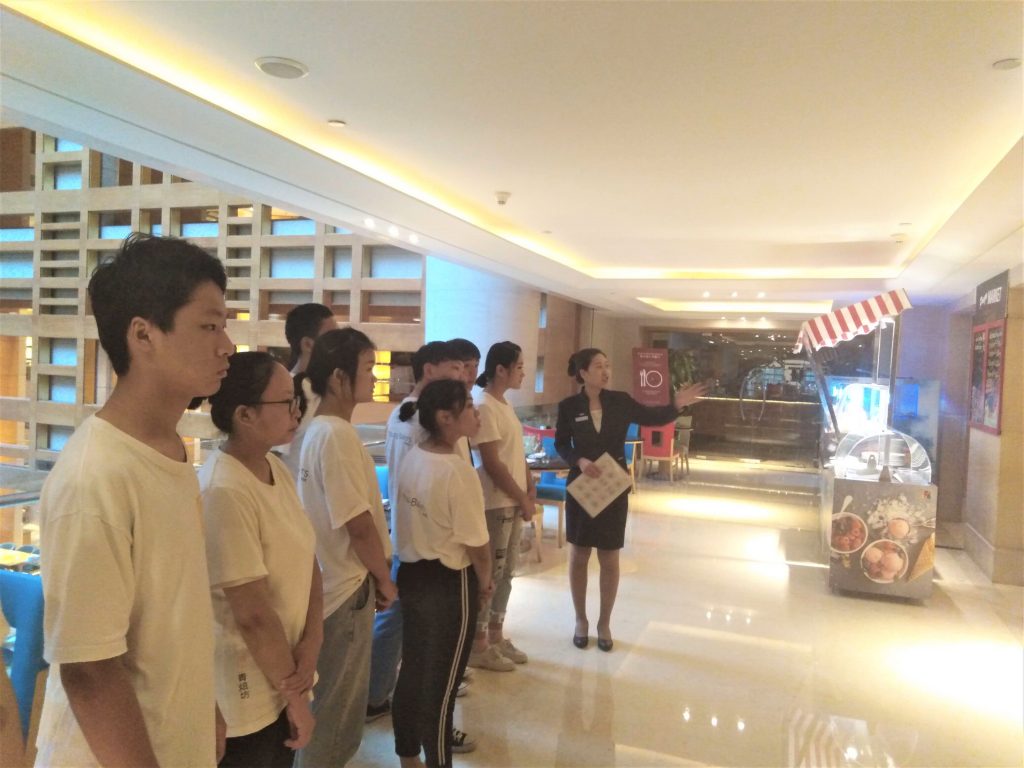 The pastry house is the most familiar place for a baker. Leaded by the chef of the pastry house, the students got to know the categories of pastries, holiday theme design, tips and notes of product producing and sales. In Q&A part, a student mentioned a key point: what kind of quality should an excellent baker have. The chef emphasized that working in a pasty house in a hotel, a baker should have: baking knowledge and skills; the basic professional quality as a baker; the ability of being predictive and flexible as the most important, which reflects in staff adjustment and work assignment, it also reflects in general operation of pastry house and the improving execution after failing to meet customer's expectation.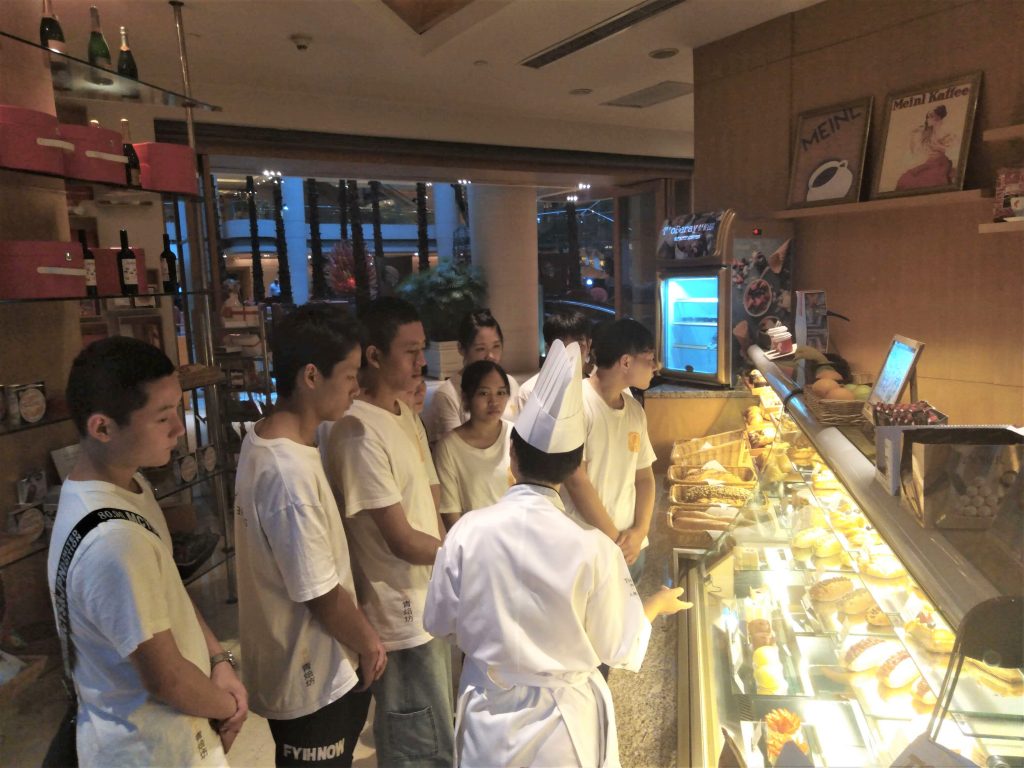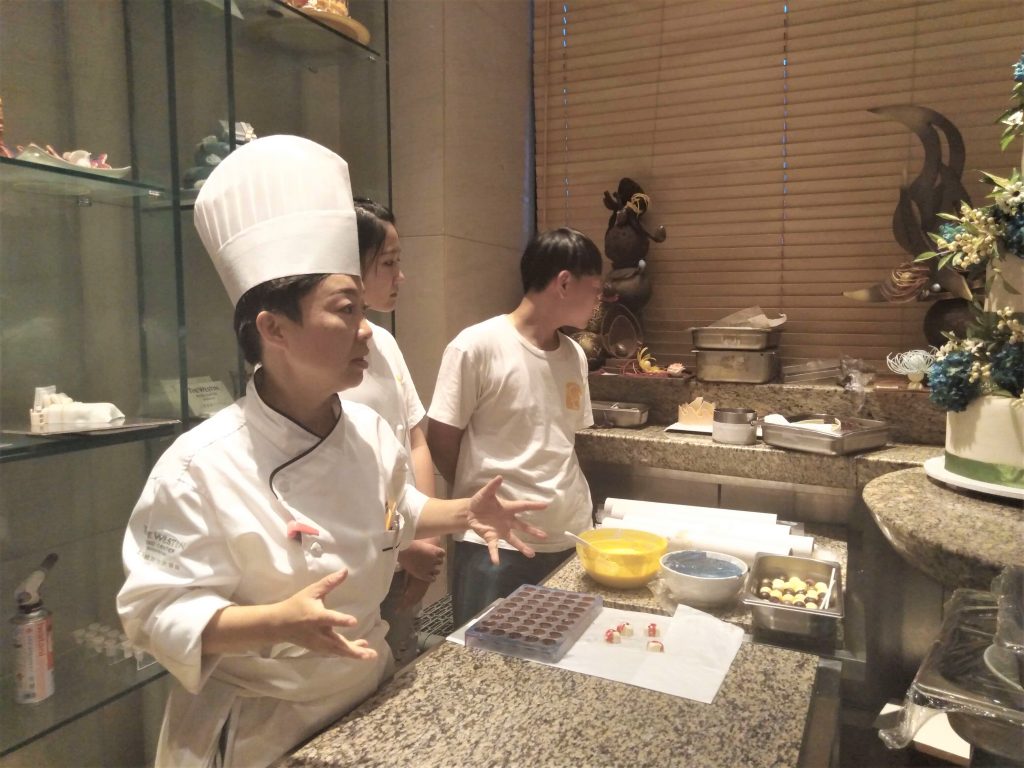 After the visit, the HR manager introduced The Westin Bund Center Shanghai and the hotel philosophy, history, value and related brands of Marriott International in detail. While watching the photos of the hotel, our students recognized immediately the facilities and the services provided.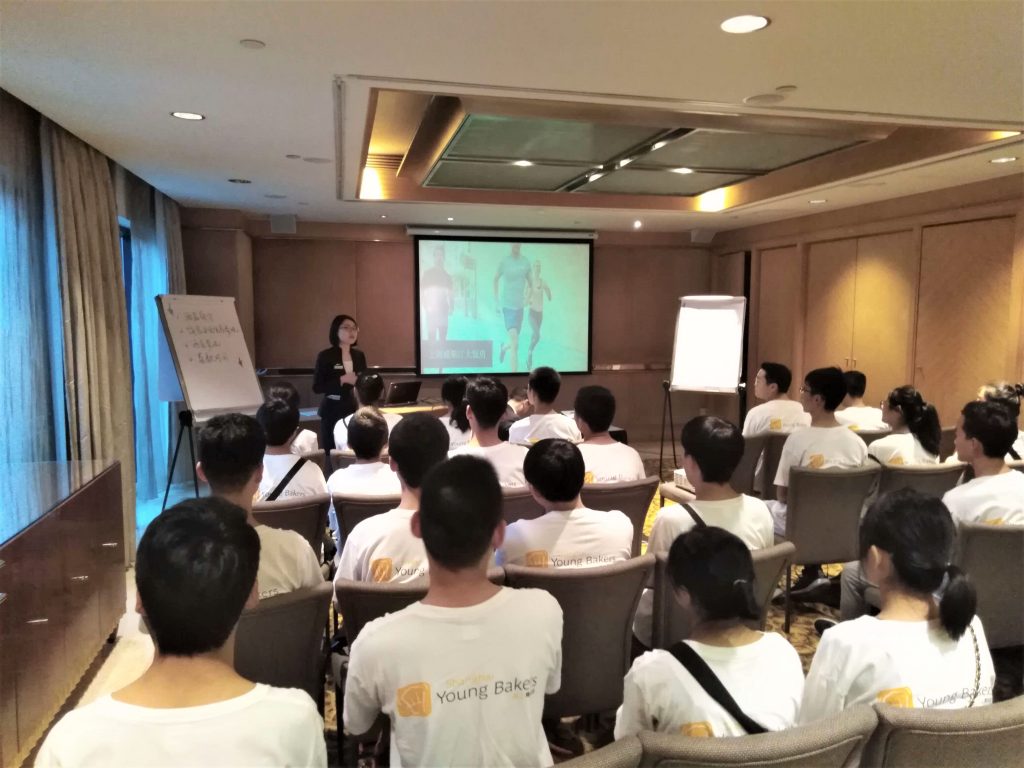 When talking about feeling and thoughts of this visit, one student concluded that hotels not only offer accommodation and food, but also entertainment, which they had never thought about. Some students expressed that they were keen on doing the internship. Others observed carefully from the integrity to the details, then concluded the structure, layout and overall management of the hotel. All these different thoughts from different angles were the reflection of this hotel visit.
On behalf of SYB team and students, I would like to express our gratefulness to The Westin Bund Center Shanghai for their support, and also to their HR department and chef of the pastry house for spending time to communicate face to face with our students.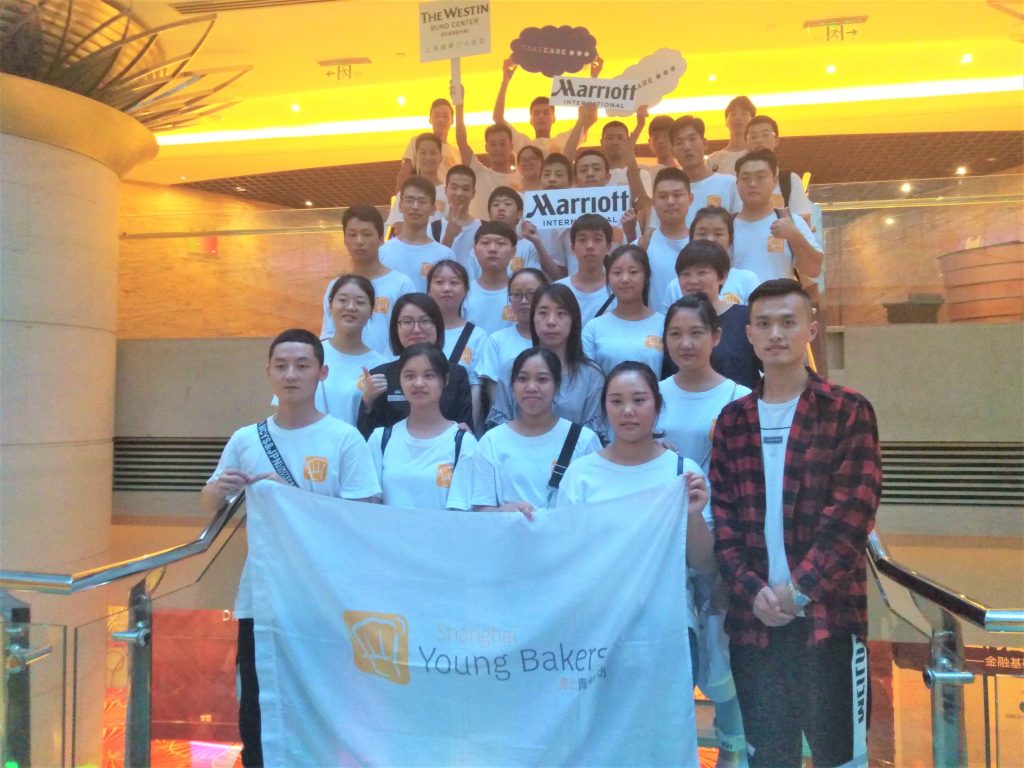 Diana Ren
Communication Coordinator
Translator: Wenhui