Great view, GREATER ambitions
"…What will I do after SYB?…"
"…Do I want to work in a bakery, or in a hotel?… "
"… Then which bakery, which hotel?…"
Not easy to be a Young Baker, when you have so many questions in your head!
Though, SYB found a 2-step way to help them answer these questions by themselves:
During one full afternoon, they've visited some Shanghai bakeries: SunFlour, Bread etc., Baker & Spice, Lost Bakery… You name it, we've visited it.The point of that Bakery Tour was to allow our Young Bakers to get an insight of what does the Shanghai's bakery & pastry market look like, understand the working conditions of bakery chefs there, etc. Getting to know the professional standards in terms of product quality and the industry's prevailing prices was the key lesson of the day.
 However, I am not here today to tell you about this Bakery Tour, so don't hesitate to read the full story of that great afternoon by clicking here! Instead, I am here for the second step: the Hotel Tour!
No later than last Monday, the Young Bakers had the rare opportunity to visit Le Royal Méridien hotel, located in East Nanjing Road. And trust me, they had stars shining in their eyes. Well, who wouldn't?
Guided by Kevin Huang and Grace Dong's professionalism, we could feel what it is like to be a client of this hotel: it simply feels like everything is there for you.
You want to hold a business meeting? There's a huge room for that.
You would like to do some sport? There are a gym and a swimming pool.
You need a place where to bring your date? There's the Hu bar: nice cocktails, live music, and amazing view.
You simply feel like watching a movie? Forget Netflix, there's an IMAX!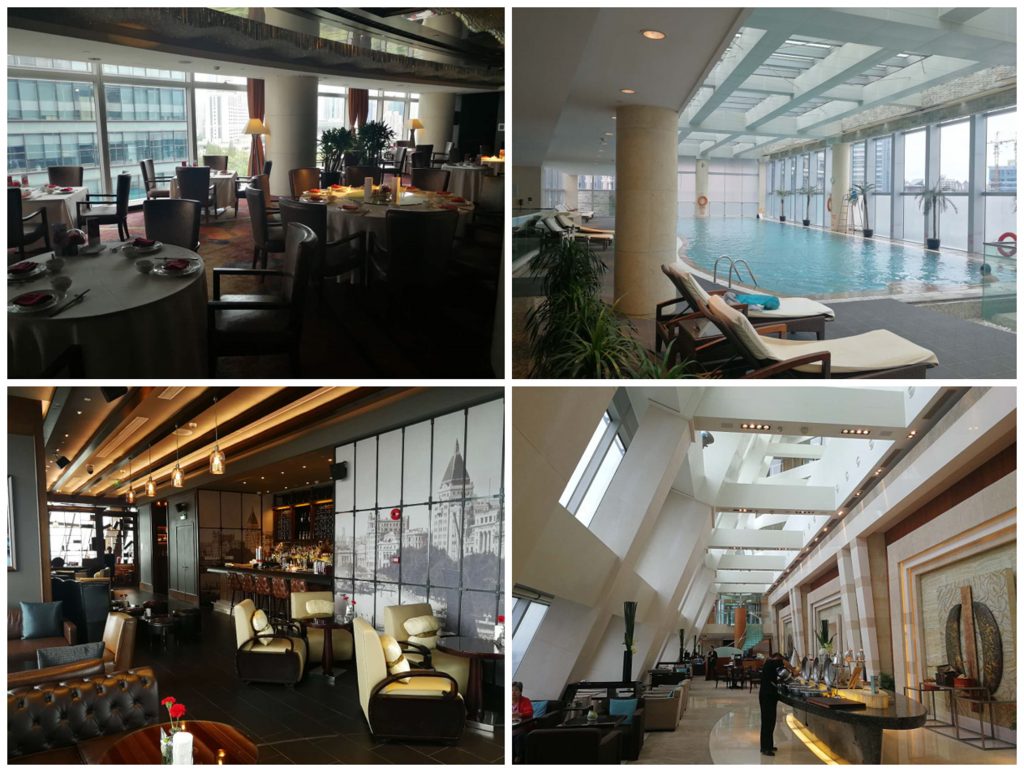 Why am I telling you this? Because when you'll be reading this article, some of the Students will already be on the internship in a hotel. At SYB, we believe that it is important for them to see what the clients see, before starting working in the backstage. That way, they realize how high the standards are, and understand better their working environment.Didn't I forget the most important? Our Young Bakers wouldn't be called Young Bakers if they hadn't also visited the hotel's kitchen!
 Since September, our Students are used at the SYB's Baking Center. The thing is, in hotels and bakeries, the chefs' environment can be very different from what our Young Bakers know, and they will need to get used to it too. Different space's size, equipment, atmosphere,… Each kitchen is somehow unique.
In our group, everyone was deeply impressed by this kitchen's visit and the talk with the Executive Pastry Chef, Jacques Hu. Everyone, except maybe our teacher Liu Dong, who had spent one year working in this same kitchen when he was still a student… A good occasion for him to see his old colleagues!
Overall, after having visited Le Royal Méridien hotel, from the kitchen in the basement, to the Presidential suite at the highest floor (for real), and even more since they've started their internships, our Young Bakers start to grasp another aspect of a bakery or pastry chef's: the environment. Until now, they focused a lot on the technical skills: how to make a croissant, a lemon pie, etc. With this internship in alternance, they now learn adaptation. One more step towards their independent lives! Courage!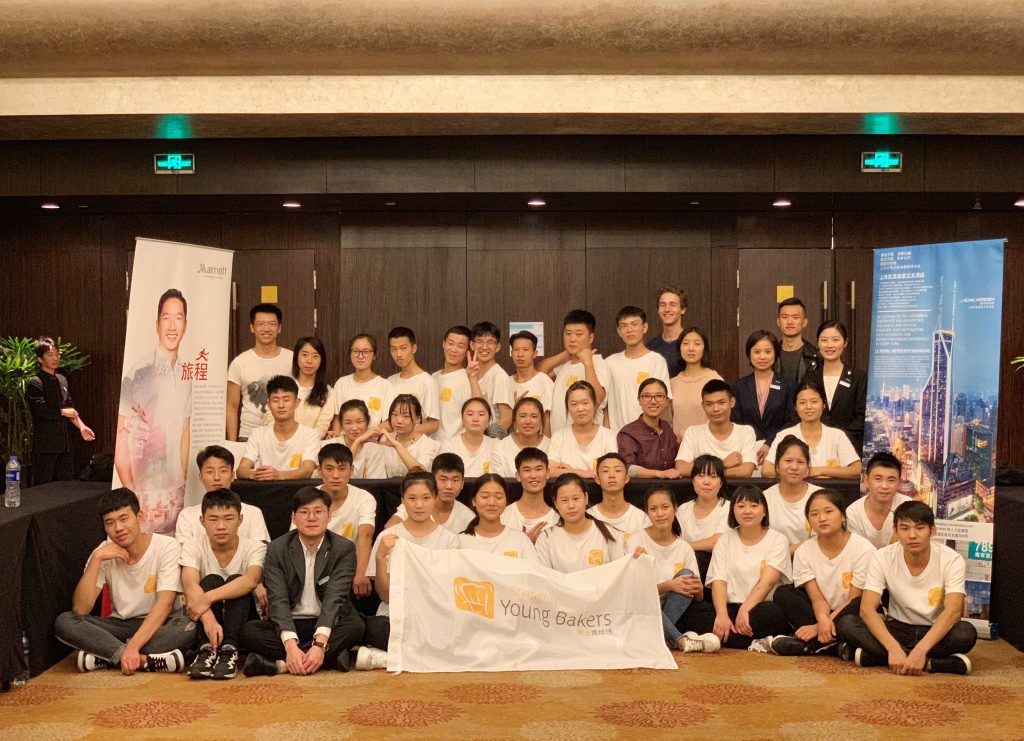 Shanghai Young Bakers officially thanks the Marriott Group, Le Royal Méridien hotel, its HR staff, Annie Chen, Kevin Huang, Grace Dong, and its Executive Pastry Chef, Jacques Hu, for their time, their welcome, and without whom that wonderful experience would not have been possible.
Valentin Pivert
Promotion Coordinator