Gourmet summer with SYB
Let's be honest, summer 2020 has started off in the most unusual way for everyone. As for parents, one of the most important questions was "how are we going to keep the kids busy?" As some of us at SYB are also parents, we were confronted with the same issue.
Since our first kids' camp in November was a huge success, we decided this summer would be the ideal time for us to repeat the experience by offering a bakery and pastry summer camp. Our program offered 4 sessions over 3 days (2 in July and 2 in August) with two different "menus" all following the same schedule; day 1 for pastry, day 2 for bakery and on day 3 the participants prepared a complete family meal.
We were pleasantly surprised by the huge success of our program and like hard to get concert tickets, all spots were filled within days!
Our program not only kept the children busy, it also provided the opportunity for our teachers, Wang Jingyi (pastry teacher) and Liu Dong (bakery teacher) to share their expertise and knowledge with the tweens and teens who attended and most importantly for the children to discover a new passion, spirit and artistic skill for culinary cooking.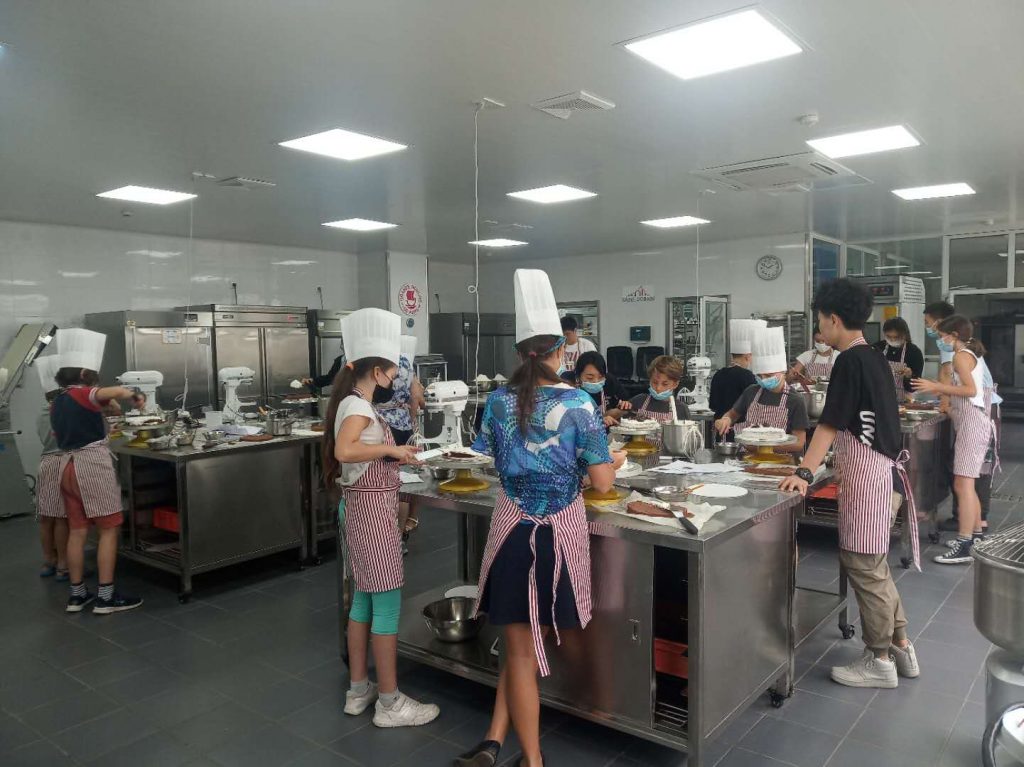 At the end of each day, each participant would leave feeling proud of their culinary achievements and couldn't wait to share them with family members, like their chocolate tart, bread, brioche, Black forest cake, quiche just to name a few of their French specialties.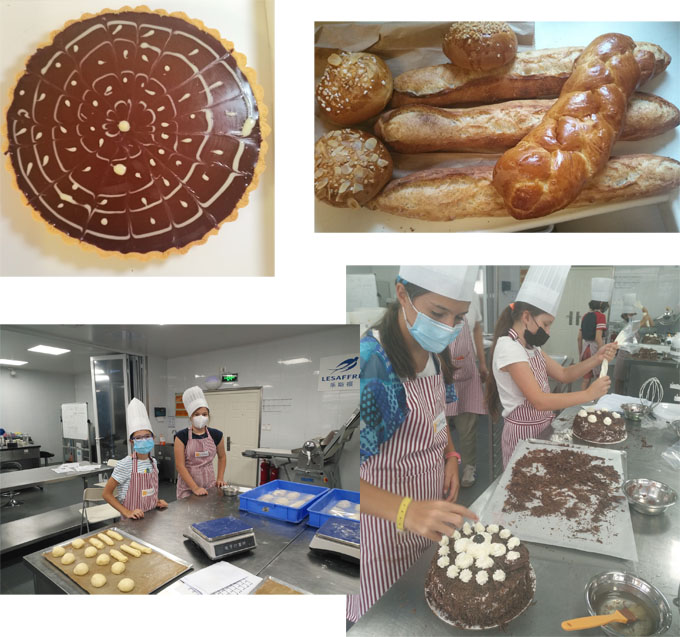 The only problem for the families, who had 2 or more children participating, was that their freezer might not have been large enough to contain everything the children made, as they couldn't eat everything on the same day. So warning to the parents of the August young bakers, "make room in your freezer!!
Next week, we'll start our August sessions and we already want to thank all the parents who trust and support SYB. As all proceeds go to fund SYB's charity program which consists in providing a free French bakery and pastry training to marginalized Chinese youths (aged 17-23). The training allows them to find qualified jobs which will lead to independent lives after graduation. By registering at our summer camps and other classes, you will be contributing to this amazing program.
We hope our August participants will have as much fun as the ones in July and we look forward to welcoming you and/or your family to one of our next class.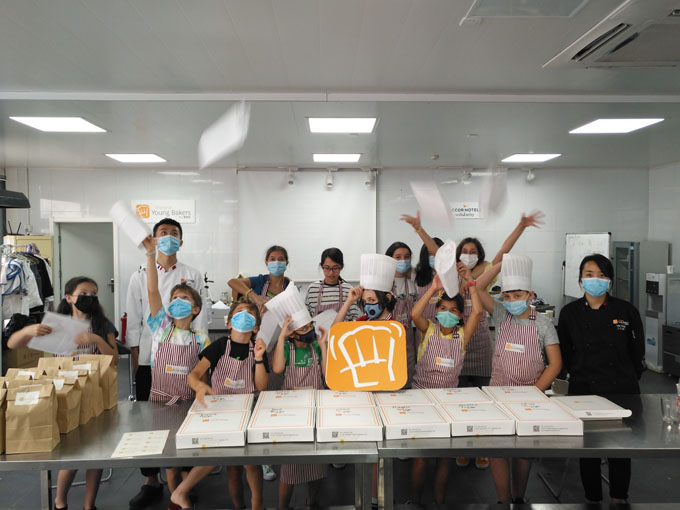 Cathy Mangonot
Social enterprise volunteer
Corporate services