Getting Ready for Internship — Experience Shared by Chef Alex
After seven weeks of theory learning and hands-on practice, the 12th batch of students of SYB is going to start their internship. Facing the unknown future, it is conceivable that the students might have many questions in mind and feel more or less nervous. On the afternoon of Oct. 7th, we were delighted to have Alex again, pastry chef from Pullman Shanghai South, to share his experience and precautions in hotels with the students.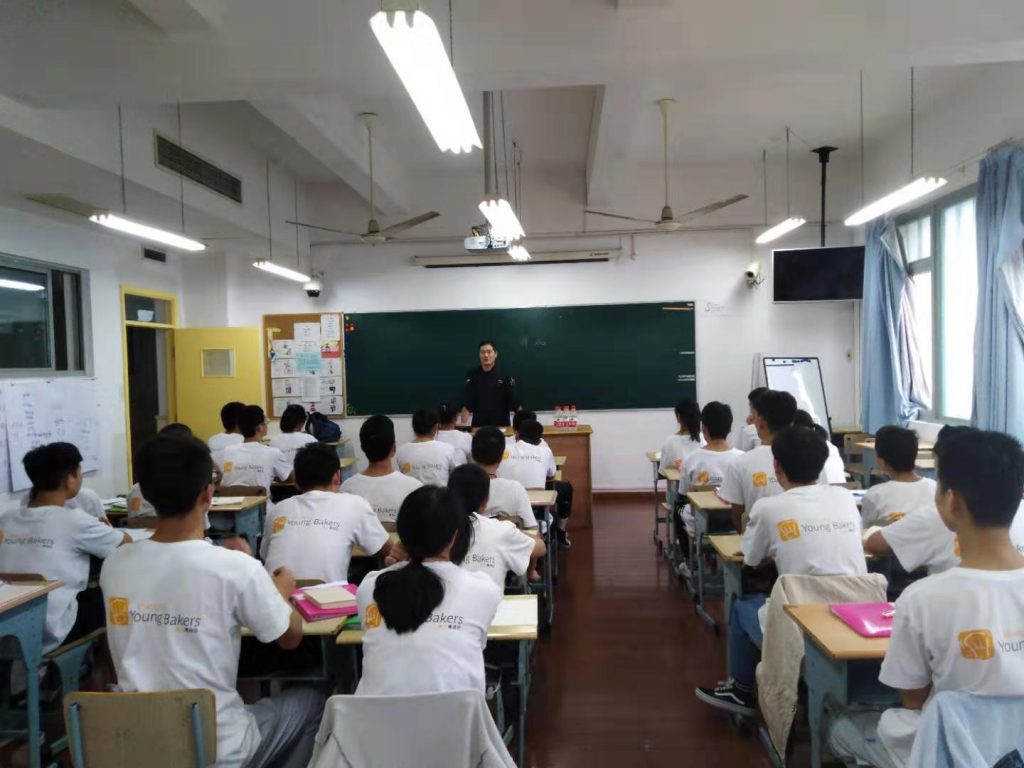 Chef Alex first emphasized the importance of food hygiene and personal hygiene, such as controlling the temperature during operation and keeping the work environment clean so as to prevent bacteria growth and food deterioration. At the same time, good personal hygienic habits also need to be developed, such as wearing chef hat and washing hands carefully, etc.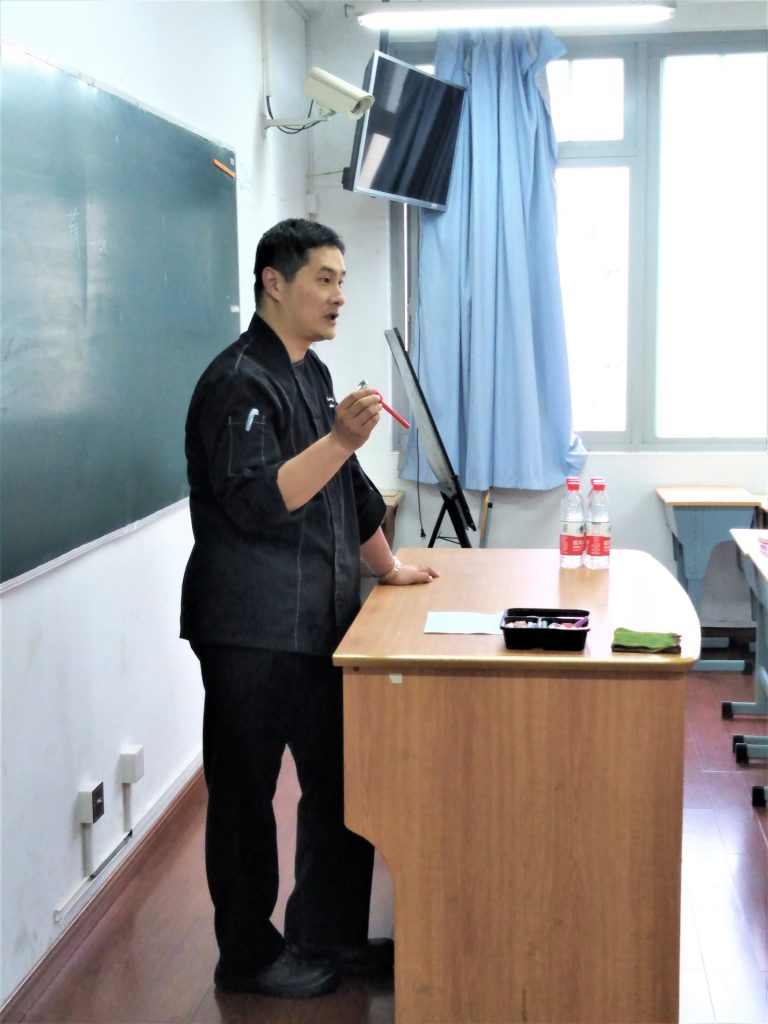 Chef Alex is introducing the usage of therometer
Regarding food safety and personal safety, Chef Alex reminded the students to pay attention to both physical and other sides, including removing personal jewelries, preventing broken containers from hurting customers, preventing burns, and labeling products like detergent so as to avoid poisoning and so on. He covered all these specifics in operation room and explained them carefully and patiently.

Students are taking notes
In the final Q&A session, the students asked questions from multiple aspects such as hotel discipline and career development etc. Chef Alex addressed one by one in detail. He also encouraged the students to learn to relax, and reminded them not to indulge in entertainment.

Our student is asking questions
On behalf of the team and students of Shanghai Young Bakers, I would like to express our gratitude to Chef Alex for his long-term support.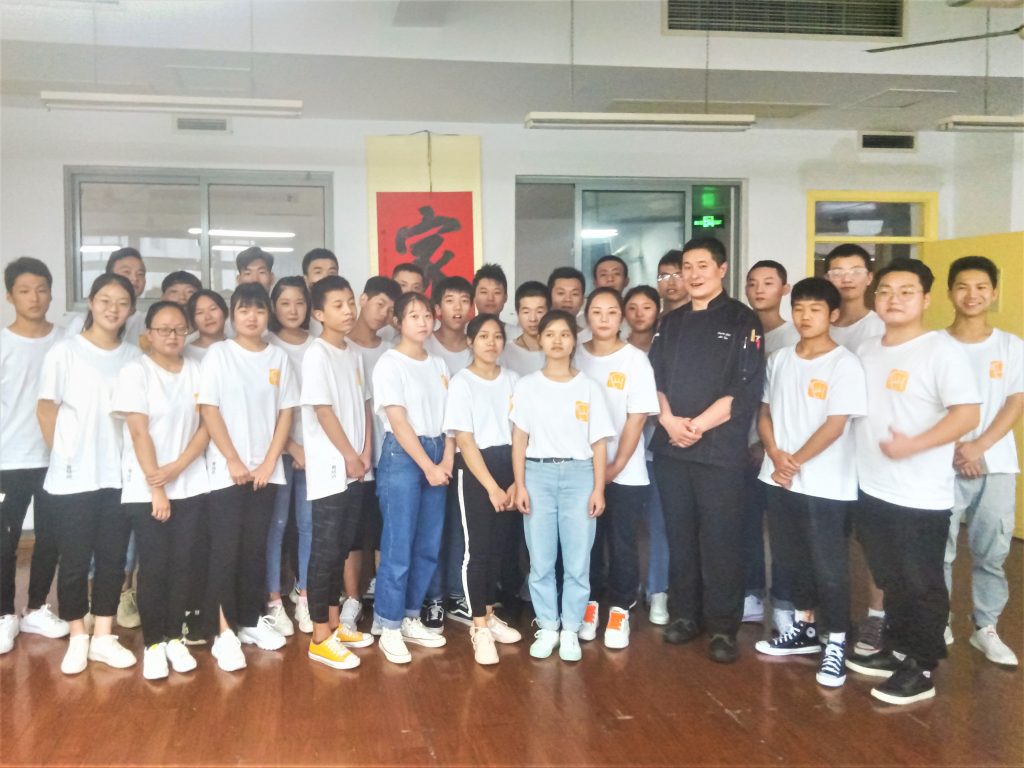 Group picture with Chef Alex
Communication Coordinator
Diana Ren
Translator: Shen