On Sunday November 12th, our 32 young bakers gathered at the baking centre for an edifying baking demonstration instructed by Grands Moulins de Paris' French chef, Romain Perrigot. This was the first time our 10th batch of students was trained by an outside chef! Students were really excited to watch a professional baker use new techniques, and were amazed by the extensive knowledge they acquired in a day.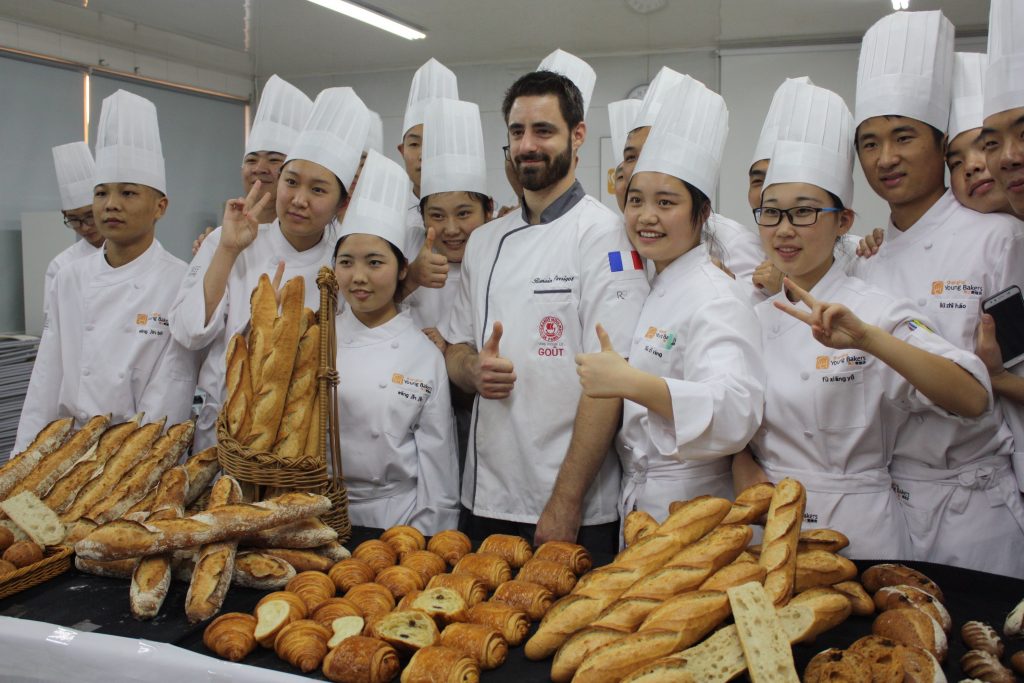 Grands Moulins de Paris, a leading French miller, has been SYB's sponsor since 2011. Through its distributer in China, Sunway, Grands Moulins de Paris provides SYB will all of the flour needed for its baking centre. We are extremely grateful for this support, as flour is a critical ingredient to bake most of our products. Sunday's training was organized to offer students an opportunity to learn more about the high-standard ingredient they work with on a daily basis. By watching Chef Romain bake a range of recipes, they learned an array of new techniques and discovered the specificities of each type of flour used in the baking centre. Over the course of the day, students learned how to bake the following products: baguette, tradition French bread, viennoiseries (croissants and pains au chocolat), rye bread with caramel-glazed hazelnuts and tomato wholemeal bread.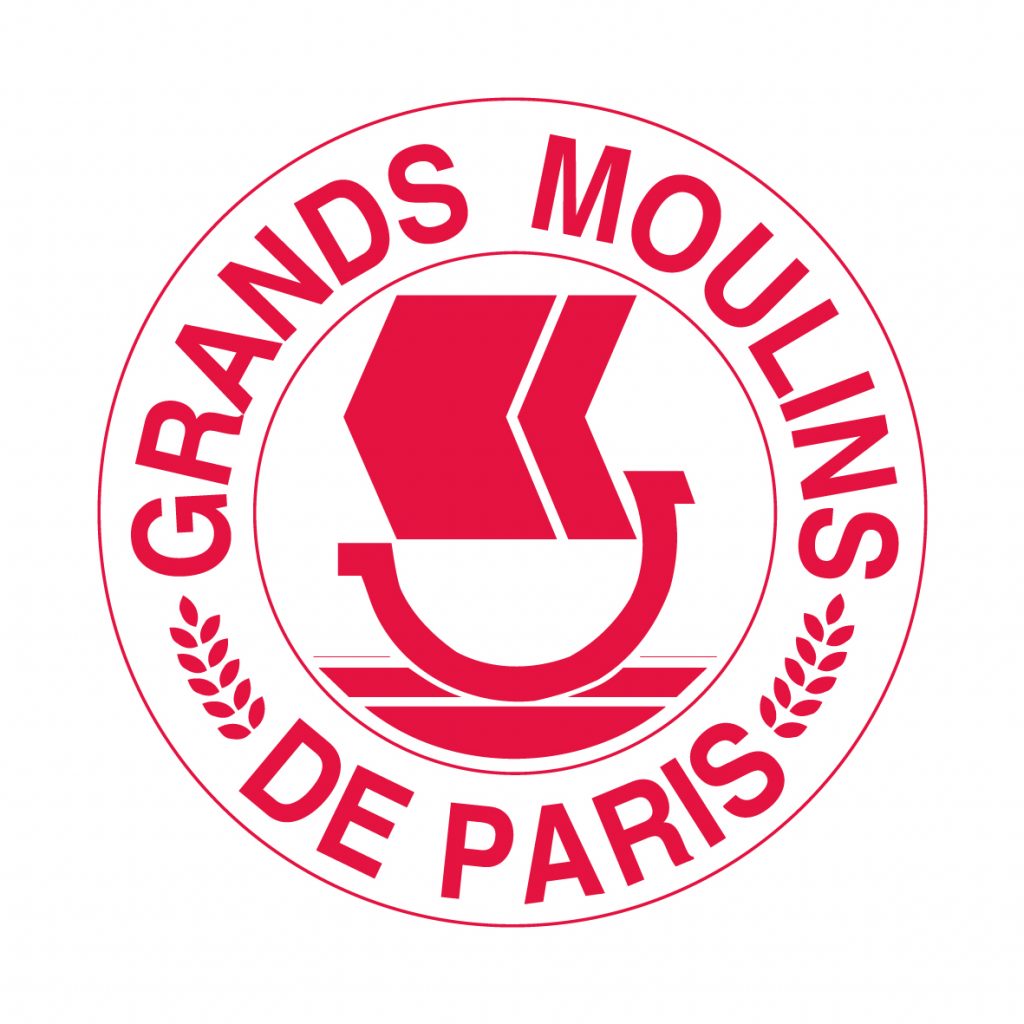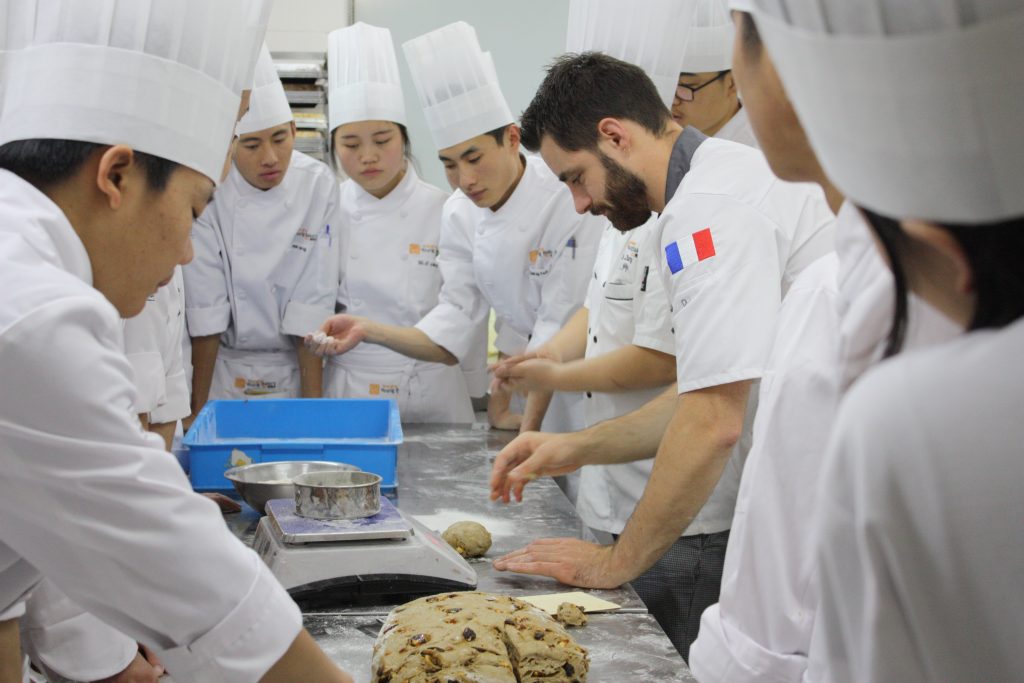 The first part of the training focused on preparation. According to each recipe, chef Romain showed students how and when to incorporate various ingredients, how to blend the dough, and how to shape the dough. When baking, preparing each recipe can take a long time, because it is important to let the dough sit in between the various stages. Therefore, the recipes' preparations overlapped throughout the day. The Young Bakers were extremely attentive to all the instructions given by Chef Romain, and were excited to take part in the process every time they were offered the opportunity.
Once the dough for each recipe was prepared and had been given enough time to sit, Chef Romain showed the students how to shape the various breads and viennoiseries. Students were particularly eager to learn how to shape a perfect baguette. They all took turns cutting through the dough to make sure it looked professional after being baked. Students also enjoyed discovering new recipes, such as the tomato wholemeal bread, which involved ingredients they had not used up until now, such as sun dried tomatoes. They were really thrilled to see all the baked products laid out at the end of the demonstration.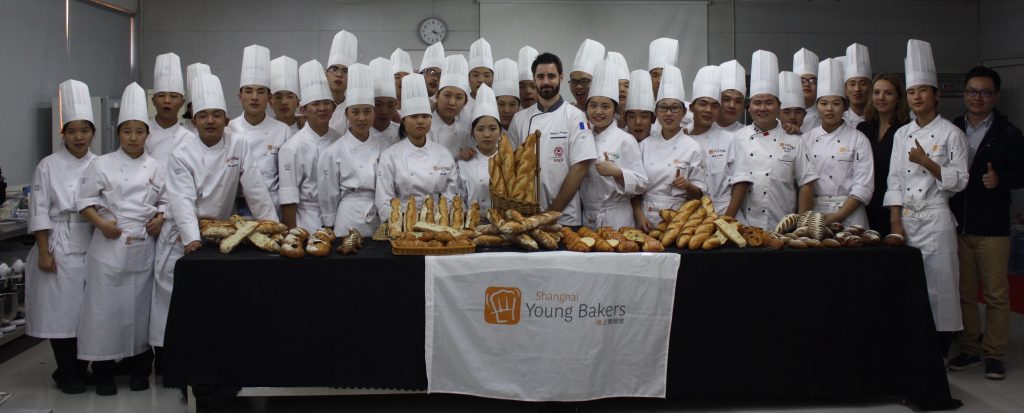 By the end of the day, students realized the extent to which flour was more than a basic ingredient. They managed to decipher the differences between types of flours, and acknowledged the technical components of each recipe. On behalf of SYB, I wish to thank Chef Romain for taking the time to share his valuable knowledge with our students. We greatly appreciate his enthusiasm and dedication to teaching our students insider tricks. We are also very grateful for Grands Moulins de Paris and Sunway's durable support, which have enabled our students to bake delicious products over the past 6 years.
Emma Louise Blondes
Partnership Manager