Encouragement & Recognition from Christian VABRET
On Tuesday afternoon November 5th, the arrival of an international baking master delighted the daily training of the 12th batch of SYB students. At SYB baking center, the students had the opportunity to meet Christian VABRET, the founder of Christian Vabret School of Bakery, Pastry and Cuisine in Aurillac, France (formerly École française de Boulangerie, Pâtisserie et Cuisine d'Aurillac). Mr. VABRET introduced his baking career, the school and had a very thorough interaction with our students. During this interaction, our students fully appreciated the strong passion Mr. VABRET has for baking, and received recognition for their products and encouragement towards career development.
Christian VABRET was born in a family of bakers. His passion for baking was aroused at a young age and he later devoted his life to baking. Over the years, he received numerous awards including the highest honor MOF in 1986 (Meilleurs Ouvriers de France), which is granted to the best French Craftsmen. In 1990, he founded Christian Vabret School of Bakery, Pastry and Cuisine, and all the courses are taught by bakers who receive MOF award. Self-employed businessmen and employees in baking industry from all over the world hope to come to this institution for further professional training.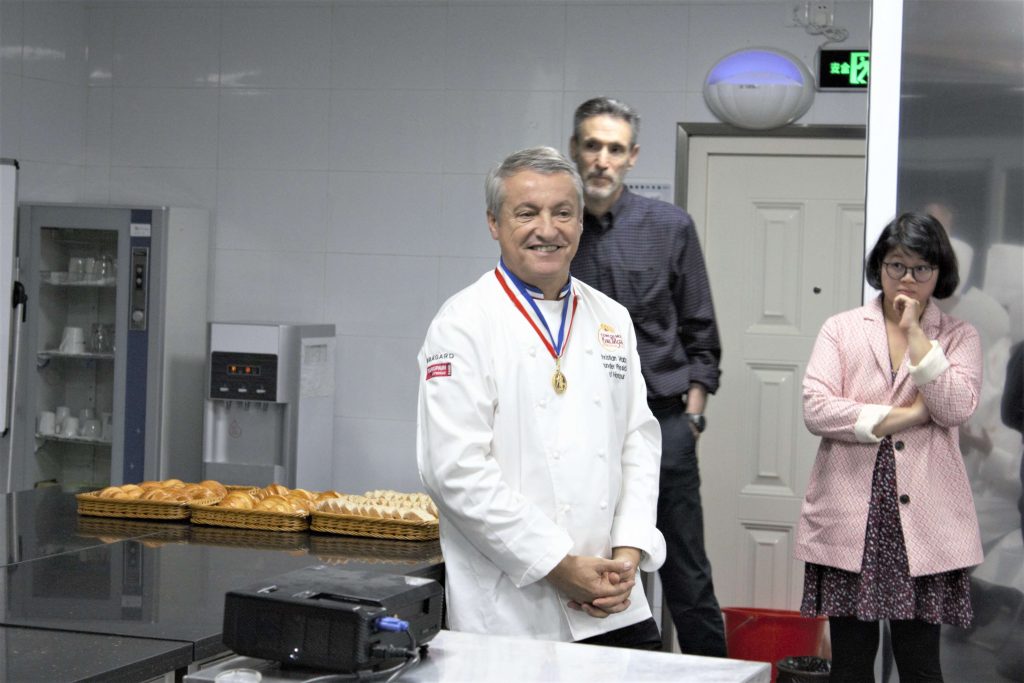 It is an honor for Shanghai young bakers to receive the long-term support from Christian Vabret School of Bakery, Pastry and Cuisine in defining bakery classes' content and in training SYB teachers. Until now, the school has trained seven graduates of SYB. They return to SYB after training and pass on their knowledge, skills, and experience to new batches of students, so that the program can be sustainable.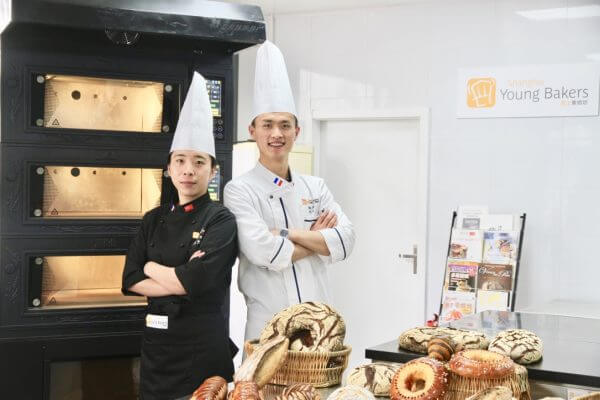 Christian VABRET unfolded all the efforts he made behind success to our students. In baking industry, it is inevitable for bakers to encounter setbacks, doubt their abilities, and question their decisions. On Mr. VABRET, however, we see more of his passion and persistence for baking. Facing the questions from our students, he answered that one has to accept setbacks and move forward bravely in order to be successful. His positive attitude and perseverance help our students gain much confidence and command the students with admiration.
During product tasting session, our students presented their products to Mr. VABRET. The loaves of bread on tables are the accomplishments we can see and taste after weeks of training. There were classic croissants, baguettes, brioches, country bread, and many others. Mr. VABRET examined the bread and tasted them. He affirmed the efforts our students made and analyzed the characteristics and production requirements of excellent bread. Mr. VABRET also encouraged everyone to participate in baking competitions and strive for opportunities to excel in baking industry.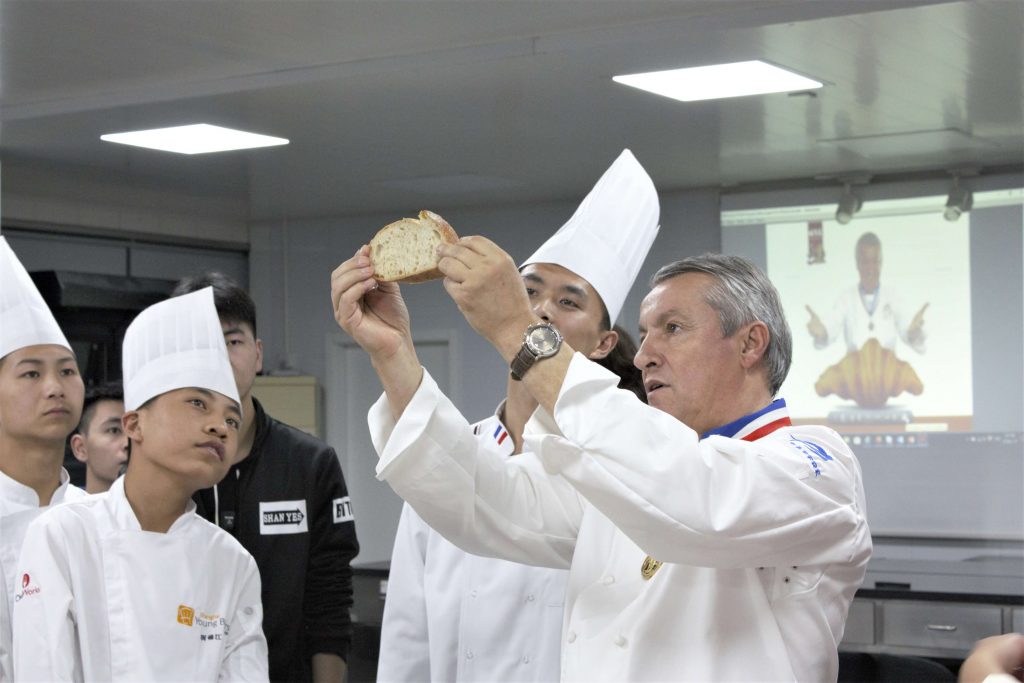 With kind smile and warm encouragement of Mr. VABRET, our students were full of positive energy and vibes. On behalf of SYB team and students, I would like to thank Christian VABRET for sharing his experience and passion with our students, and we sincerely appreciate the long-term support from Christian Vabret School of Bakery, Pastry and Cuisine.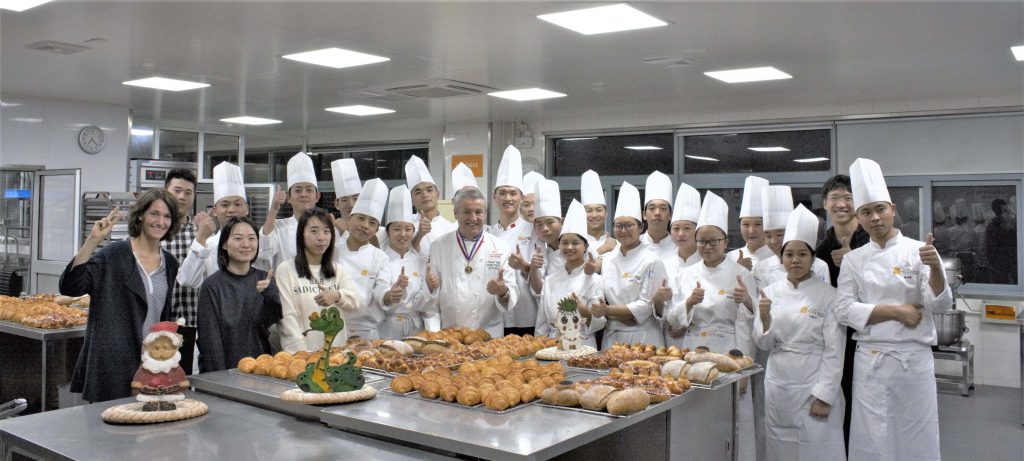 Diana Ren
Communication Coordinator
Translation by Yvette Su