In our daily life, in case of accident when someone loose consciousness, has no pulse or effective respiration, how can we rescue? On May 18th and June 1st, the 10th batch of students received a wonderful on-site first aid training with the Red Cross sponsored by Aden, Dr. Dong Ze.
Dr. Dong Ze, with 7 years of experience in the emergency department, has accumulated rich experience in emergency assistance. During the training, he taught to students different ways of dealing with unexpected emergency situations. In order for the students to understand common ankle injuries assistance, each student received a first aid kit donated by the Red Cross and Dr. Dong showed them how to use them. The students showed great interest in learning and came up with many questions. While answering the questions carefully, Dr. Dong also emphasized that: regardless of the circumstances, it is important to make sure that you are safe before trying to help others.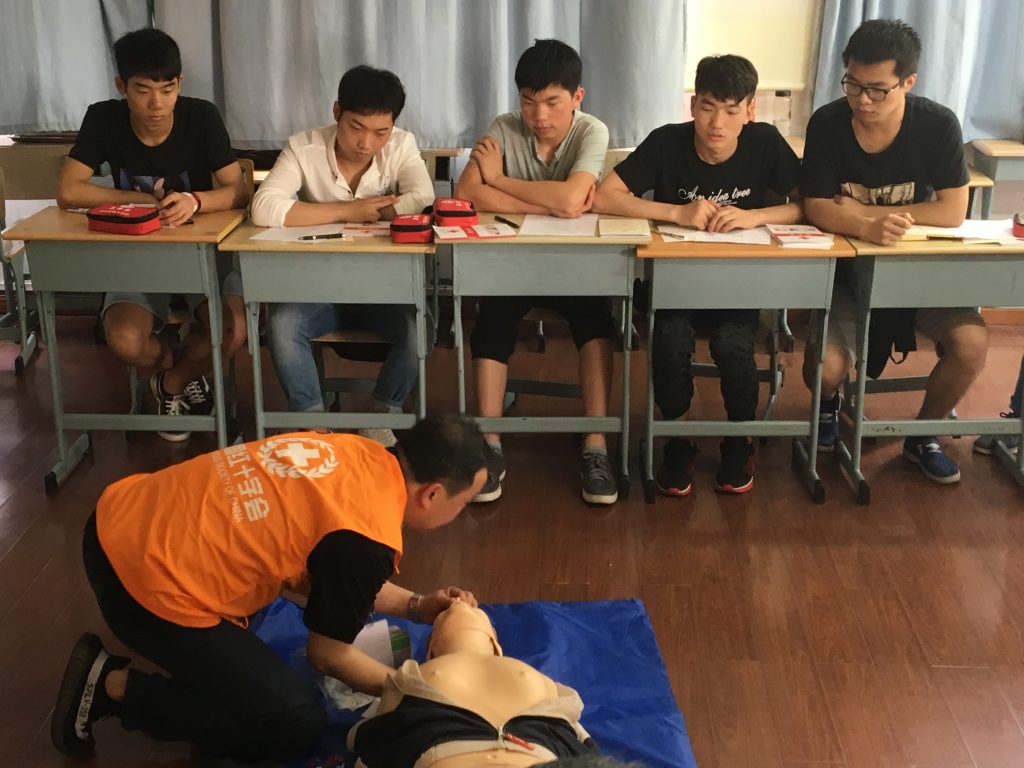 After CPR demonstration, Dr. Dong encouraged students to try it out themselves. Although a little bit nervous, with the encouragement of Dr. Dong, they went in front of their classmates one after another to practice. First, one needs to observe environment carefully and to confirm personal safety; second, determine whether the sufferer is in conscious, seek help from others to call emergency. After, it is needed to detect whether the sufferer has a pulse and effective respiration, if both are stopped, a CPR is needed. During the students' practice, some problems were found, such as difficulty in finding the accurate spot for chest compression, in making sure that pressure frequency is well taken. Some did not manage to give a mouth to mouth resuscitation properly.
In order for each student to remember CPR process, Dr. Dong demonstrated many times with patience. He advised that when the time comes, everyone should try to remain calm in order to save more lives. Amongst the students, one studied in a nursing school before, and found that the training she received is quite different from the session they are having. To answer her questions, Dr. Dong explained that some procedures may differ from each other depending of the actual context but in a case of emergency, it is important to choose the most efficient method, in order to rescue faster.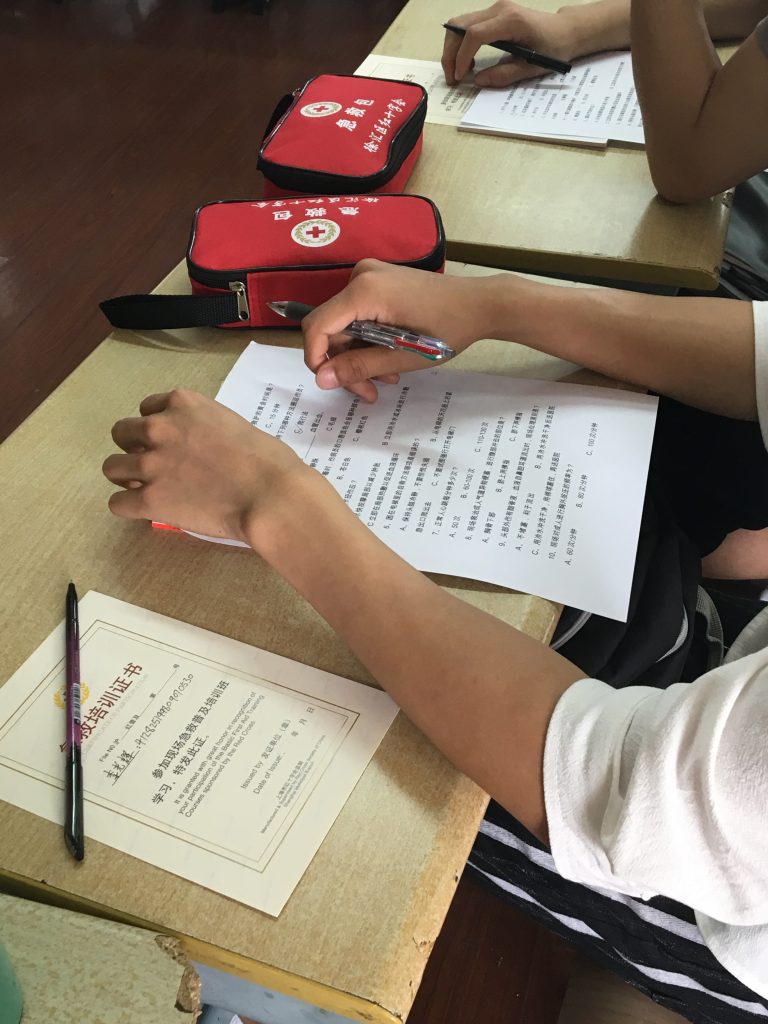 We are grateful for Dr. Dong's presence, and the practical training he brought to the students. Meanwhile, through training, each student learnt an important lesson of "respect for life, humanitarian care". Many thanks also to Red Cross for providing the first-aid kits, and Aden for sponsoring this CPR training.
Pingping Qin
Student Life Management Assistant