Congratulations On Wang Jingyi's Achievement in King's Cake Competition
The "King's Cake Competition", co-sponsored by the Campanile Hotel and BRIDOR, was held at the Campanile Hotel (Shanghai Natural Museum) on January 19th. Wang Jingyi, Shanghai Young Bakers' pastry trainer, also participated in the competition and came fourth in the fierce competition.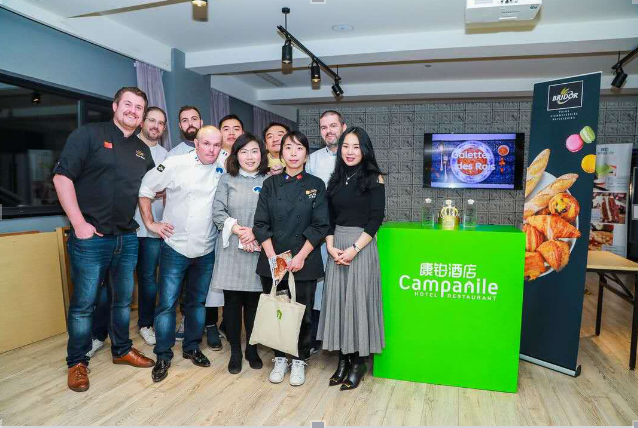 Wang Jingyi with Judges
Nearly 20 professional bakers brought their own king's cakes in the competition that day. Ms Wang made one with sour cherry and almond cream which was quite refreshing and attractive.
Wang Jingyi's King's Cake
During the competition, there were 7 senior experts from the baking industry rating the participants based on the  taste as well as the presentation ofking's cake making. By presenting confidently with her fluent French, Ms Wang made a good introduction of her King's Cake to the judges.
The 11th batch of SYB students  also went to watch the competition on the spot. They were cheering for Ms Wang, and it was the first time for them to feel the exciting atmosphere of a baking competition. By seeing different King's Cake, students also learnt the diversity of pastry development.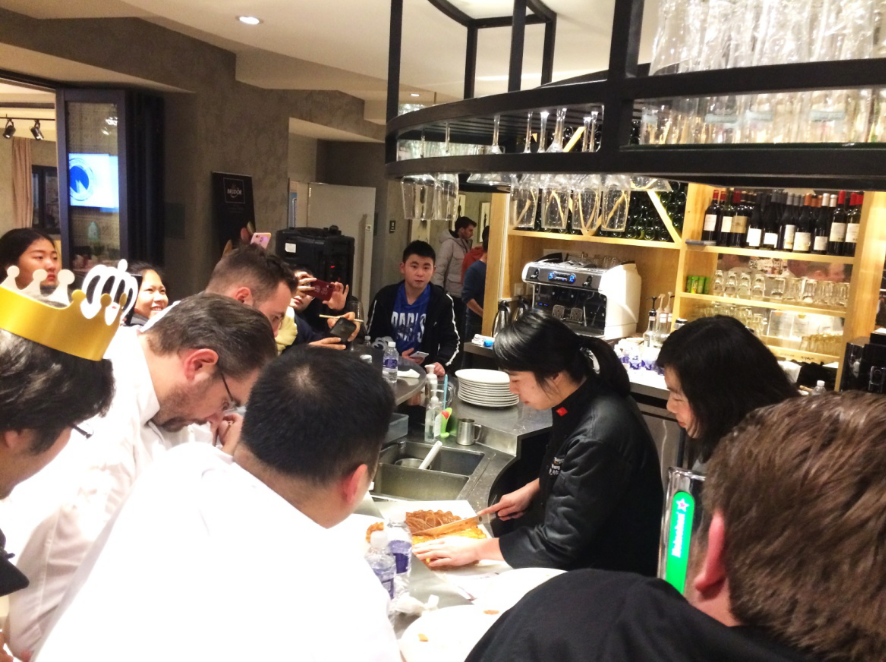 Wang Jingyi Presenting to the Judges
As SYB's 6th batch student, Wang Jingyi worked as a baker in high-end hotel after graduation. After being selected by SYB in 2017, she was sent to EFBPA in France (Ecole Française de Boulangerie et de Pâtisserie d'Aurillac) to receive a one-year intensive pastry training program. In June of 2018, she returned to SYB as a pastry trainer, and now she is teaching the students of 11th batch.
Congratulations again to Ms Wang Jingyi for such an achievement, and wish all students have a fruitful new year in both work and study.
Liu Chenbo
Program Director