Here Comes with the Winter Public Classes!
The coming of December always gets us into the rich holiday spirit. Followed with Christmas, the New Year's Day and the Chinese New Year, the winter is filled up with warmth and joy. Have you started to plan your holidays yet? What to do to make this winter more meaningful? How about coming and joining one of our upcoming baking classes!
Would you agree that sometimes it actually is more fun to produce the delicious food than just simply consume it? Now this is the right time! In this winter, come and join us at SYB's baking center to experience baking, to share your own baking products with your friends who share the same interest, while supporting our charity programme!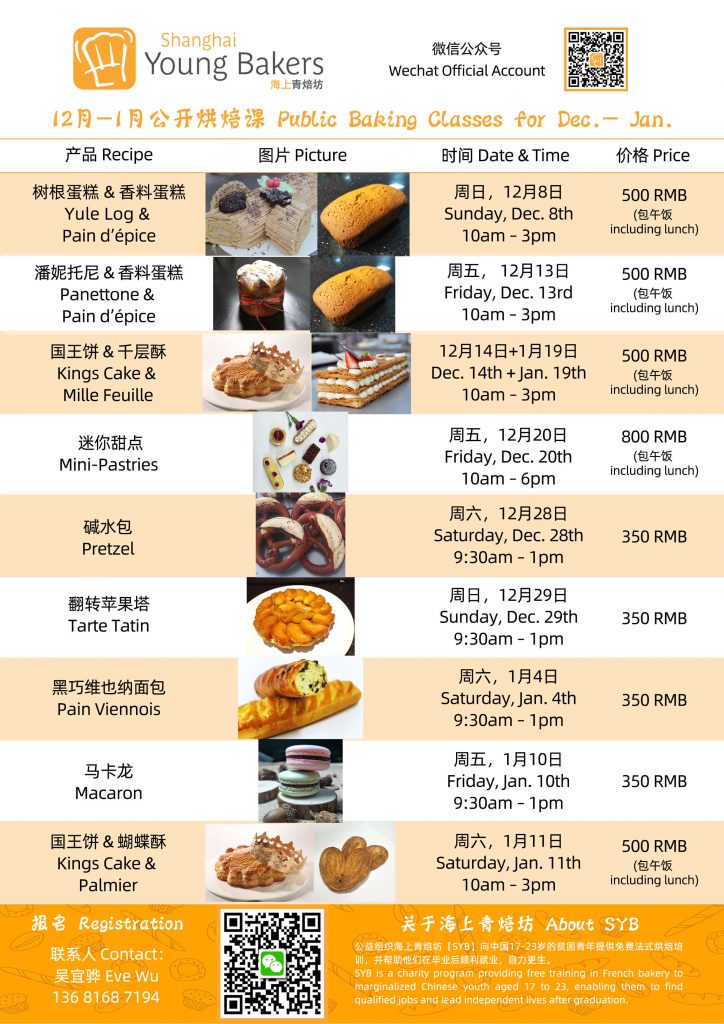 Beside the must-have Christmas theme classes of Panettone, Yule Log and Pain d'épice (French style gingerbread), we have planned for you the Kings Cake class already!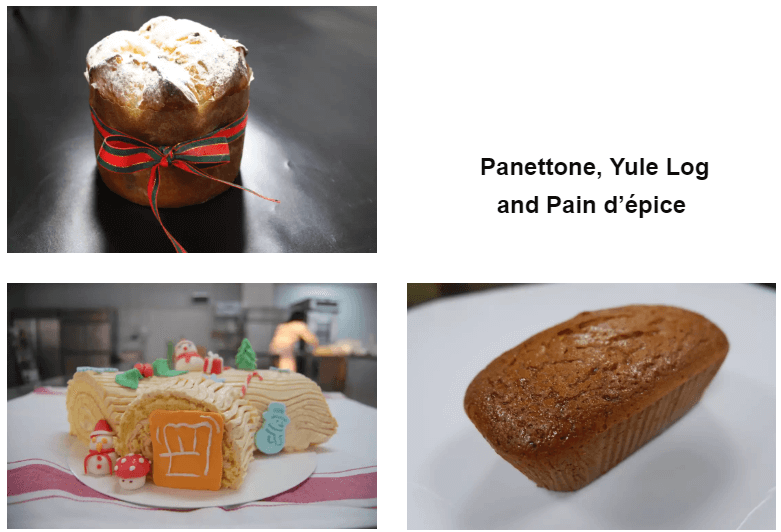 If you are not available for the classes, and don't want to miss the delicacies of Christmas, you could also check out our catering service. SYB is proud to partner with our sister entity, the Village 127 social café, in order to provide you a catering service with authentic French bakery. Moreover, the Kings Cake special catalog will be available for ordering very soon. Feel in the mood of discovering the French tradition of eating some Kings Cakes? Don't hesitate to contact us at any time!
For enquiry and customization:
Contact:Eve Wu
Tel: 136 8168 7194
E-mail: baking@shanghaiyoungbakers.com
Wechat:
Scan the code to see the catalog and order: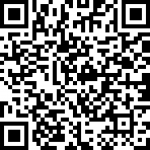 * Please use Alipay to scan/recognize the code if you would like to pay with Alipay.